23 April, 2016
Huawei targets 30% rise in smartphone sales in 2016
From: NikkeiBy YU NAKAMURA
GUANGZHOU -- Huawei Technologies, the world's third-largest smartphone maker, said Friday it plans to sell 140 million units on a shipment basis in 2016, up 30% from the previous year.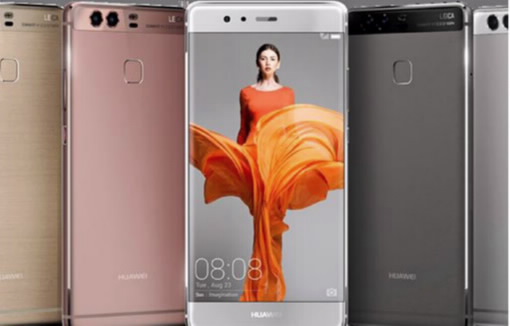 Huawei has already captured a much bigger market share in China than Samsung Electronics of South Korea, on the strength of its mid- and high-grade smartphones. The Chinese multinational plans to strengthen its brand to further increase sales, both at home and abroad.
In 2016, Huawei will step up a marketing priority shift to mid- to high-grade models in a price range of around $300 to $900, expecting an improved brand image to help boost sales of its mass-market models.
The company plans to boost the sales ratio of mid- to high-grade smartphones to more than 55% of all models in 2016 from the previous year's 30%.
Huawei will bolster marketing especially in Asia and Western Europe with an eye toward achieving an overseas sales ratio of more than 40%.
As part of the new marketing strategy, earlier this month Huawei released worldwide its flagship P9 model costing $600 to $900. The model features a dual camera system made in partnership with time-honored German camera maker Leica Camera.
Huawei released new models last year to compete with high-priced models from Apple of the U.S. and Samsung. In China, it has won substantial market share from Samsung.
As a result, Samsung, which had never fallen below the No. 2 spot in China, dropped out of the top five in 2015. Huawei, by contrast, captured a 14.5% share in terms of shipments in 2015, up a sharp 4.8 percentage points from the previous year, according to U.S. market research firm IDC.
Source from:http://asia.nikkei.com/Business/Companies/Huawei-targets-30-rise-in-smartphone-sales-in-2016