Please upgrade your IE browser to have better visual experience.Click here>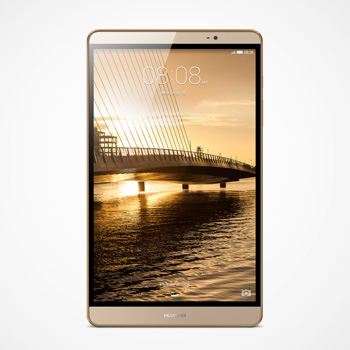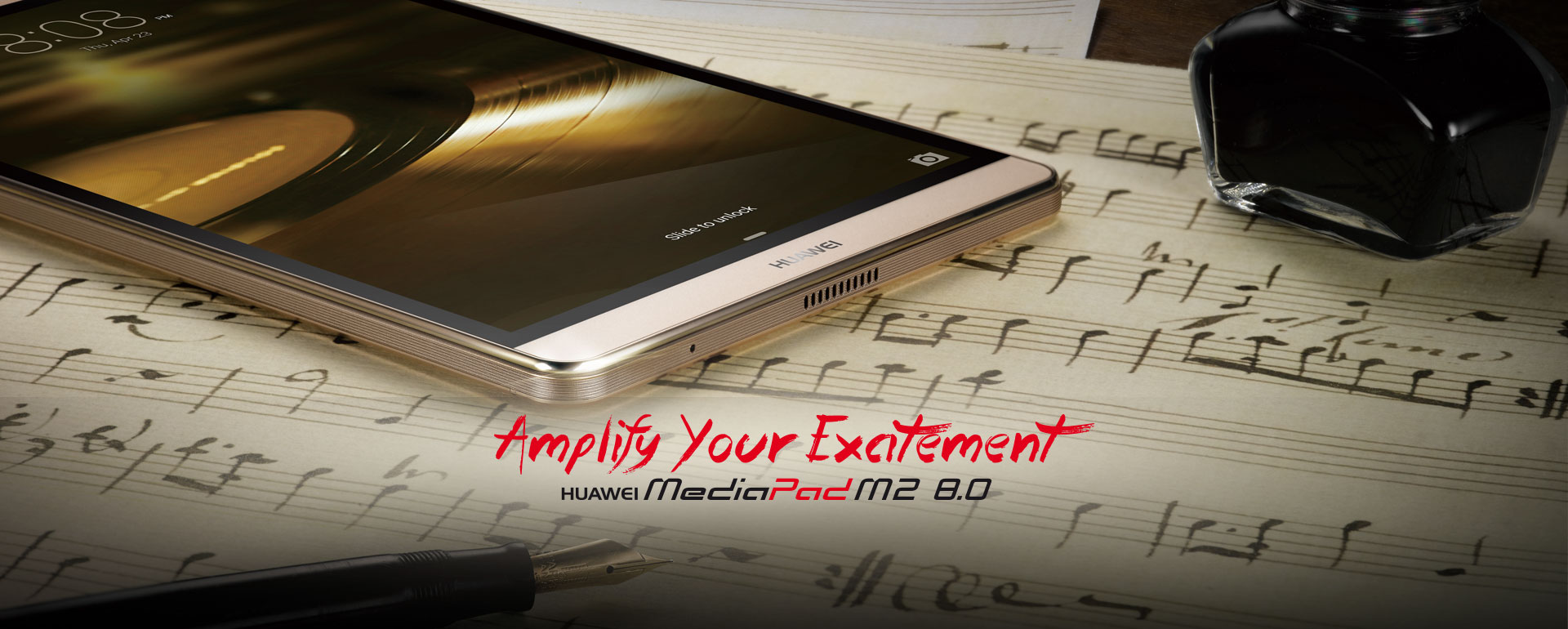 Huawei MediaPad M2 8.0 smartphone
HUAWEI MediaPad M2 8.0
Music to Your Ears. And Your Eyes.
When we designed the new Huawei MediaPad M2 we set ourselves with the goal of creating a compact tablet that combined cutting-edge design with the ultimate entertainment experience. The result is the world's first 8-inch all metal 4G media tablet.

7.8mm
Slimness
Metal Body
Technology
Music Note
Design
Sounds Amazing. Advanced Audio Technology.
Crisp high notes, deep bass and a richer, more detailed sound. Quite simply, the Huawei MediaPad M2 offers the best audio experience ever on a tablet.

Dual Speakers
Large Chamber
harman/kardon
SmartPA
SWS 2.0
See Things Like You've Never Seen Them Before.
The high-resolution display on the MediaPad M2 brings you amazing details and vivid, lifelike colors, revolutionizing the way you experience the world through your tablet.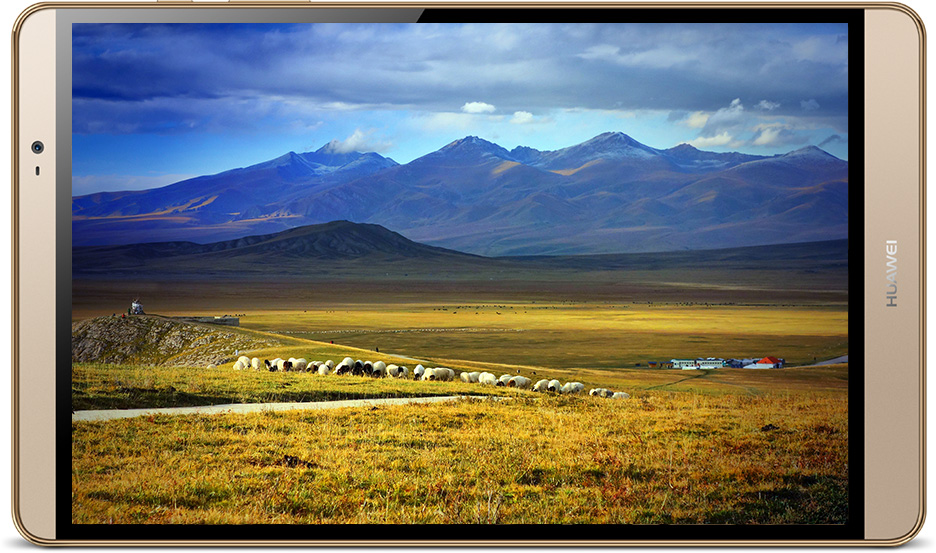 8" FHD Display
Color Plus
Sun View
Eye Care
Unleash the Power.
Beautiful outside, beastly within. The MediaPad M2 delivers incredible performance with better graphics, a faster CPU and a longer-lasting battery.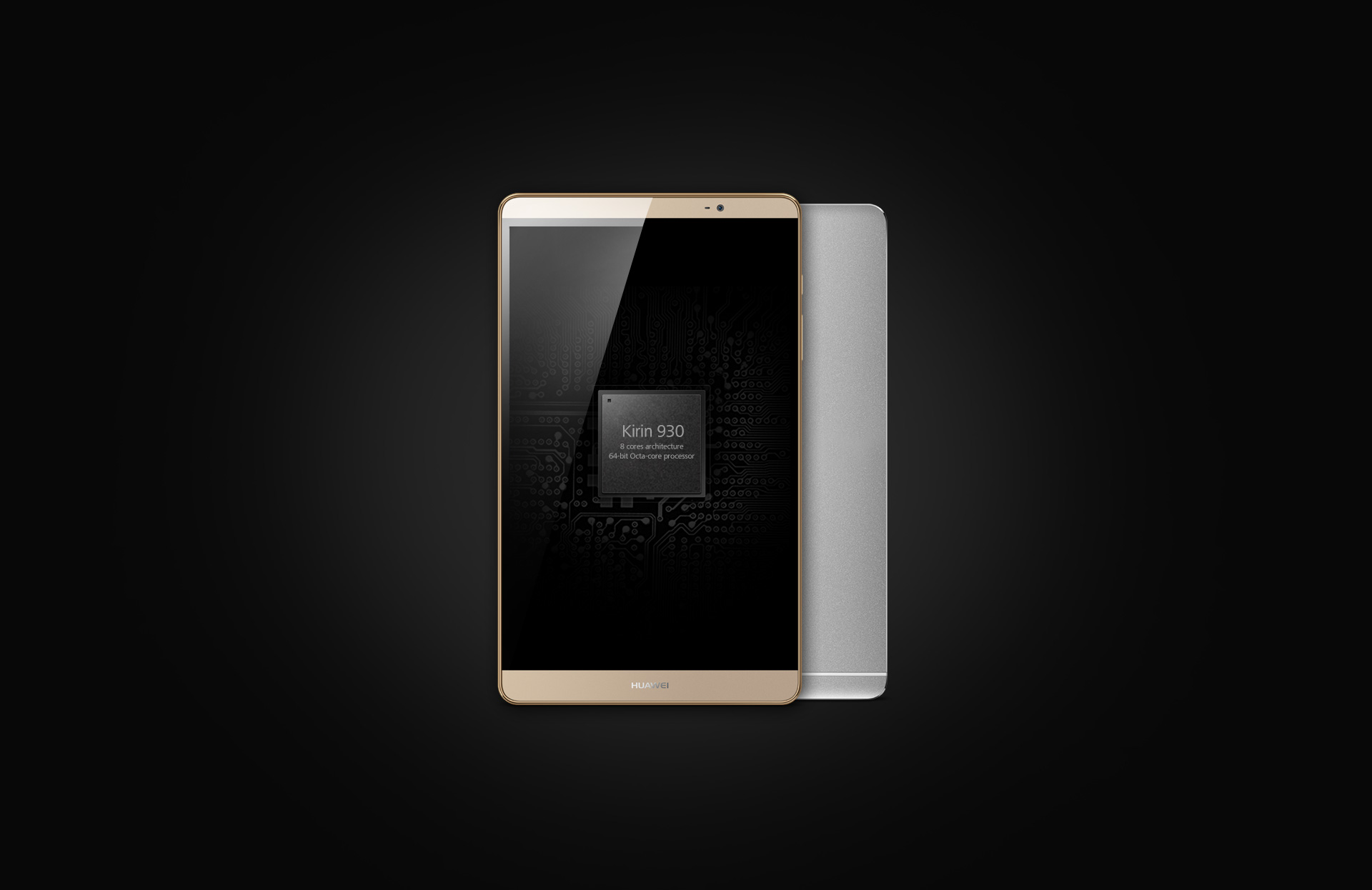 Kirin 930 Octa-Core 64 Bits
The MediaPad M2 is turbo-powered by our most advanced SoC chipset, with eight chips that intelligently switch cores depending on which applications are running. The result is smoother running and lower power consumption across the board.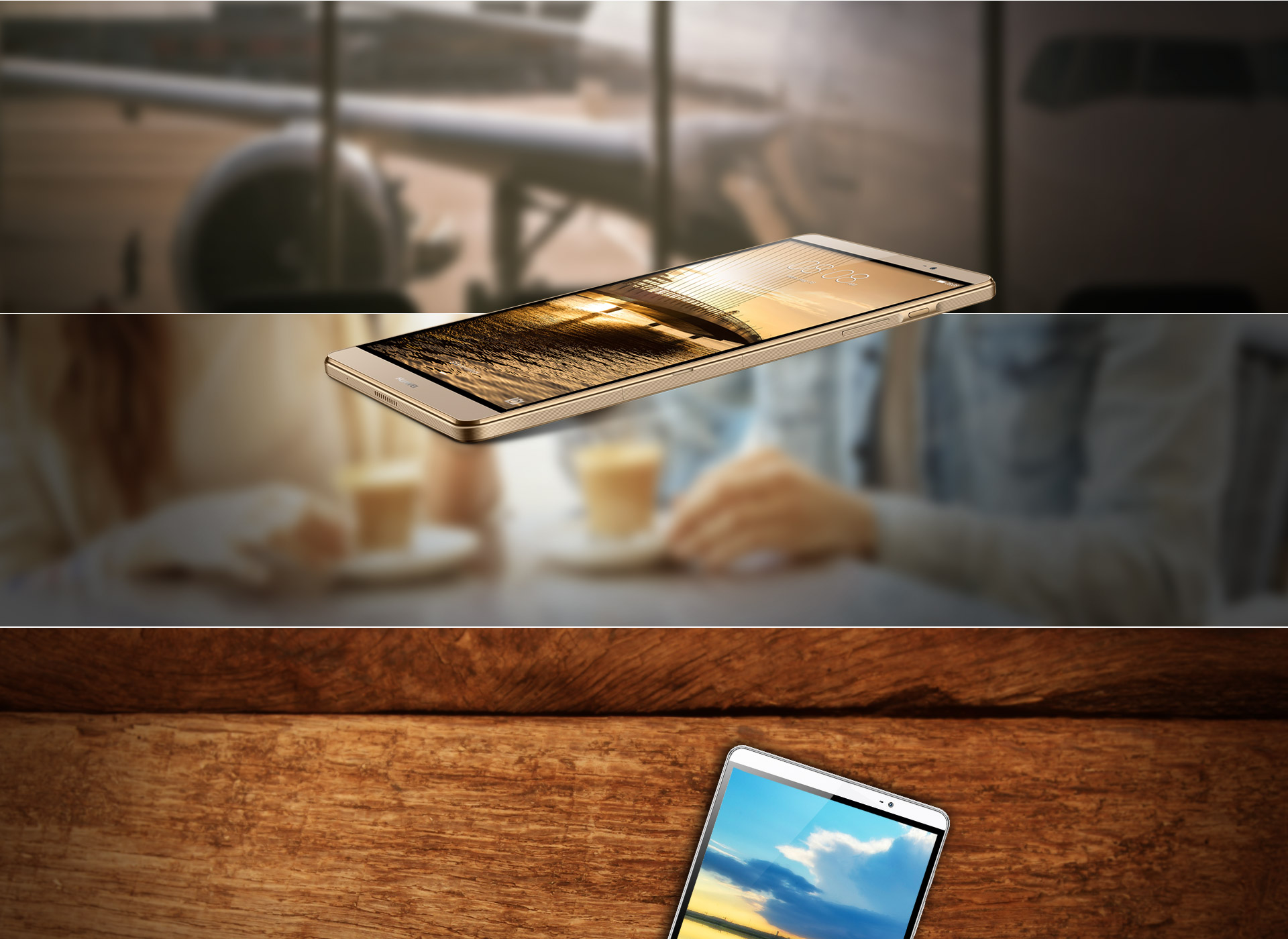 Connect your MediaPad M2 to ultra-fast 4G LTE networks to surf, watch and share at speeds that will change the way you use your tablet forever.
The MediaPad M2 supports the latest 802.11ac Wi-Fi standard and is up to 44.3% faster than other tablets when connecting to Wi-Fi networks.
More sound and more vision. And more time to enjoy it. Thanks to the massive 4800mAh battery, the MediaPad M2 can power your enjoyment of music for up to 30 hours on a single charge.