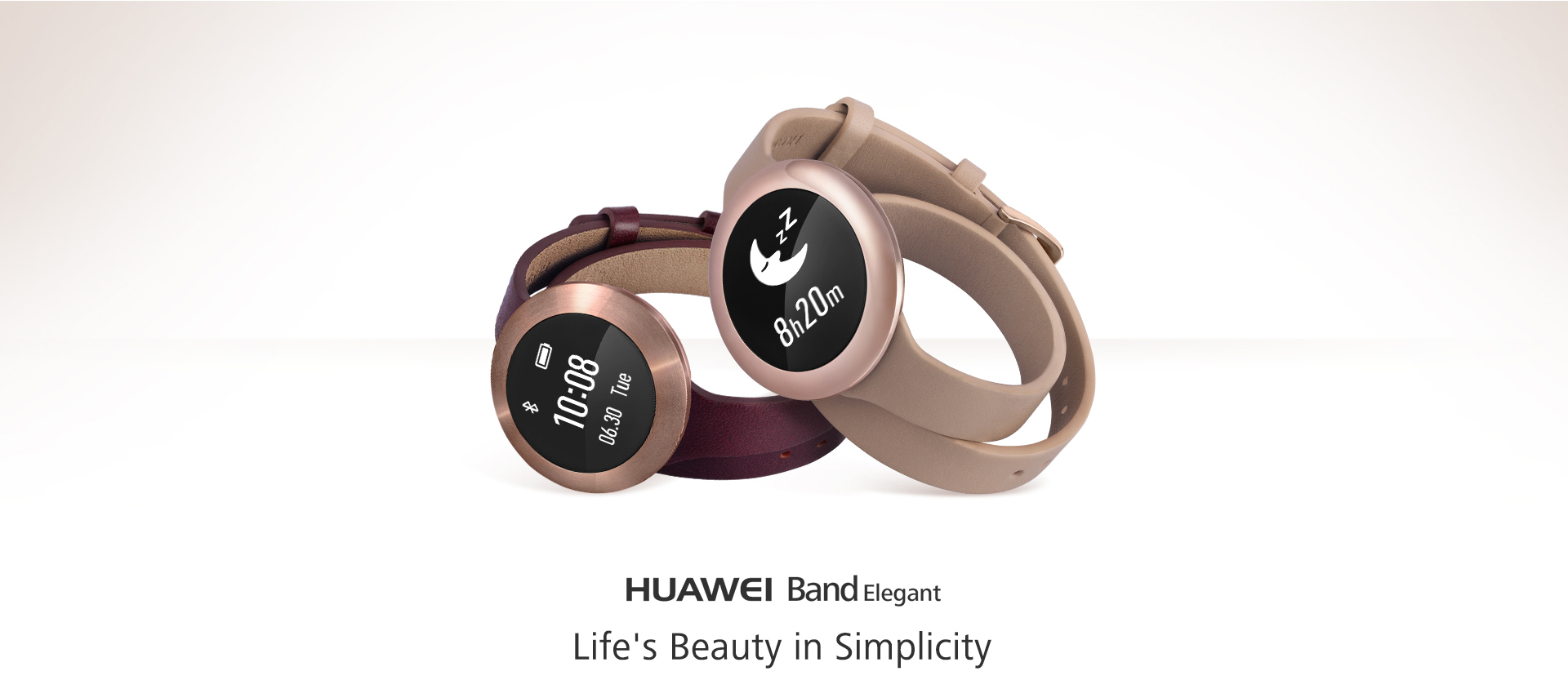 Simple is the New Style
Simple is the New Style
Forged from durable, stainless steel, the Huawei Band Elegant is crafted to the form of a minimalist and elegant circular shape, carrying with it the striking beauty of simplicity. Simple is by no means boring, however, as the band features a high degree of customization. With a range of watch faces and wrist straps, the band effortlessly complements your personal style.

A Daily Accessory With Timeless Taste
A Daily Accessory With Timeless Taste
The most telling feature of the Huawei Band Elegant is the minimalistic double-winding straps. Made with exquisite high quality leather from Italy, the slim strap showcases a unique style on your wrist, with a choice of two deluxe colors – coffee and cream – to bring out the elegance in you.

Smart Enough to Manage Your Life
Smart Enough to Manage Your Life
This fashion piece seems so delicate that you won't believe its outstanding efficiency in tracking real-time biodata like your movement. As your faithful companion, the band will precisely detect what activity you're engaged in – being able to tell apart walking and running, for example. This elegant friend will encourage you to develop healthier life habits.

In Touch by Design
In Touch by Design
Huawei Band Elegant maintains the perfect balance between style and substance. The user interface is designed to maximize the use of the 1.06-inch PMOLED touch screen, making interaction with the band intuitive and effortless. Instant notifications inform you of messages, calls, and reminders with a flick of your wrist. A gentle gesture of lifting up your hand will wake the screen, making sure you remain in touch at all times.