2018/06/28
Facial Recognition Unlocked: HUAWEI Firmware Update Delivers User Experience Improvements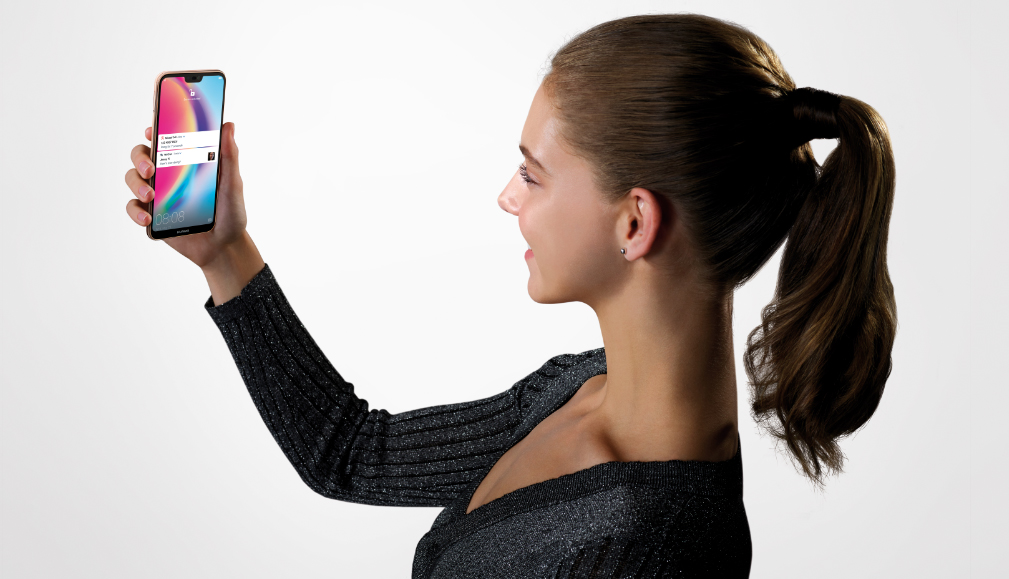 SYDNEY – JUNE 28, 2018 – HUAWEI Australia has announced a new firmware update is available for HUAWEI smartphones, which allows users to unlock their home screen through facial recognition technology. The user convenience focused update is being progressively rolled out from now until the end of July, further completing the existing fingerprint scanning and password unlock features on HUAWEI smartphones. HUAWEI has also confirmed a local commitment to bi-monthly firmware updates across a wide range of their smartphones.
The firmware update and future updates are reflective of HUAWEI's commitment to bring meaningful innovation and industry leading functionality to consumers in Australia and globally. The Face Unlock firmware update will be available across:
• P-Series (HUAWEI P10,HUAWEI P20,HUAWEI P20 Pro)
• Mate Series (HUAWEI Mate9,HUAWEI Mate10,HUAWEI Mate10 Pro)
• nova Series (HUAWEI nova3e,HUAWEI nova 2lite,HUAWEI nova 2i).
To enable Facial Recognition Unlock, on eligible HUAWEI smartphones, with the firmware update installed:
1. Go to Settings → Security & Privacy → Face Unlock
2. Input or Create a Password
3. Begin Facial Profile Enrolment
By creating a facial profile, users will have the option of either using 'Face Unlock: Direct Unlock' (that unlocks the screen automatically) or "Face Unlock: Slide to Unlock" (that requires the user to swipe the screen once their face is recognized). 'Direct Unlock'
incorporates motion sensing and recognizes when the phone is picked up to minimize user effort, with the 'Slide to Unlock' method allowing users to check the time and notifications without unlocking their phone.
Larking Huang, Managing Director of HUAWEI Australia's Consumer Business Group:
"HUAWEI is committed to improving our new and existing customers' experiences. We hope our customers will continue to find great enjoyment from using their HUAWEI smartphones. Face Unlock is a feature that has been, until now, limited to premium smartphones. HUAWEI is proud to be able to bring this feature to a wider, more accessible range of smartphones."
"We are a leading innovator in smartphone technology and we will continue to provide Australian users with cutting edge products, which complement their needs and lifestyle – without having to break the bank. This firmware update ensures the majority of our phones released over the past two years, beyond our 2018 smartphone releases, feature Face Unlock capabilities."
Stay connected with us:
https://consumer.huawei.com/au/
@HuaweiMobileAU (Facebook)
@HuaweiMobileAU (Instagram)
HuaweiMobileAustralia (YouTube)
About HUAWEI
HUAWEI's products and services are available in more than 170 countries, and are used by a third of the world's population. Fifteen R&D centers have been set up in the United States, Germany, Sweden, Russia, India and China. HUAWEI Consumer BG is one of HUAWEI's three business units and covers smartphones, PC and tablets, wearables and cloud services, etc. HUAWEI's global network is built on almost 30 years of expertise in the telecom industry and is dedicated to delivering the latest technological advances to consumers around the world.