2018/08/01
HUAWEI achieves number 2 position in the global smartphone market
Latest market research from Canalys, IDC and Strategy Analytics affirms HUAWEI's achievement in Q2 2018
Sydney on August 1, 2018
HUAWEI has just announced it has become the world's second largest smartphone vendor based on recent global market research announcements by Canalys , IDC and Strategy Analytics.
According to Canalys, HUAWEI shipped a total of 54 million handsets in the 2nd quarter of 2018, up 41% year on year. This performance was attributed to the success of premium smartphones such as the HUAWEI P20 series with over 7 million units shipped globally.
Preliminary data from IDC's Worldwide Mobile Phone Tracker research also supported HUAWEI's number 2 positioning. According to IDC HUAWEI's global smartphone market share was 15.8% in Q2 2018.
In the world's largest smartphone market – China – HUAWEI continued to lead with a market share of 27%.
Latest research from IDC Q2 2018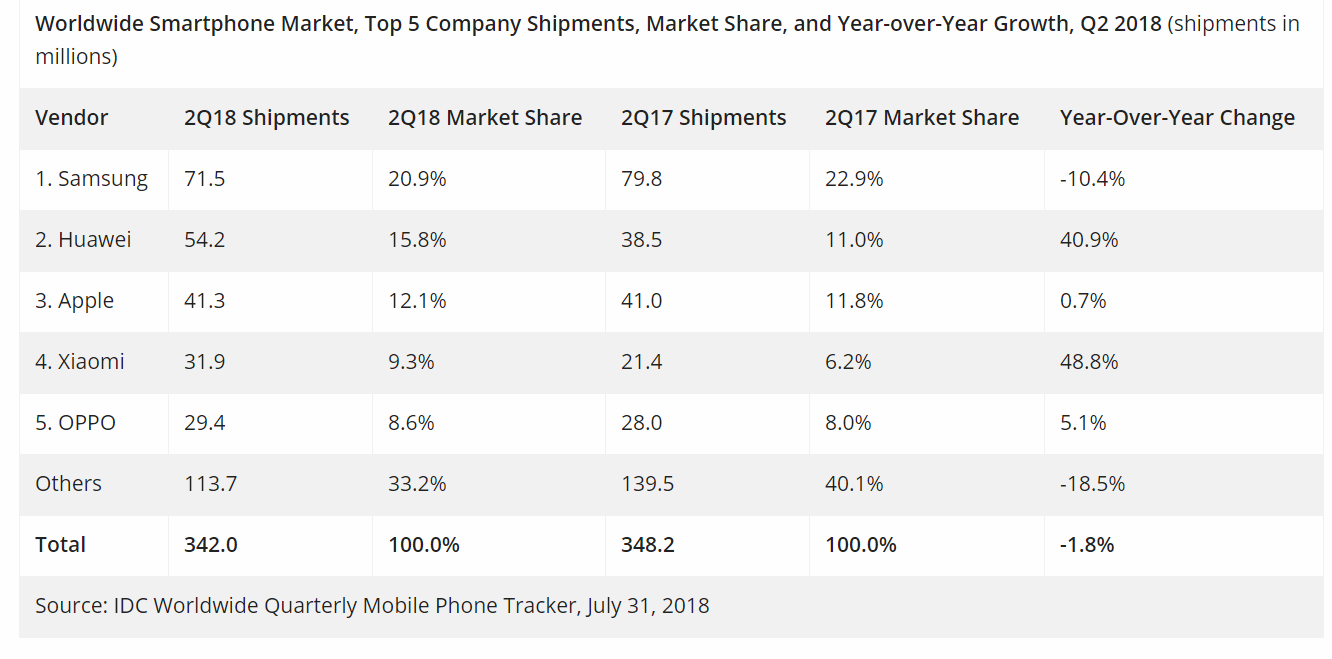 "We are incredibly privileged and humbled by the support from our global partners, but more importantly, our customers who have realized HUAWEI is a great option" said Larking Huang, Managing Director of HUAWEI Australia Consumer Business Group.
"The success of premium smartphones such as the HUAWEI P20 Pro is also reflected in Australia. Since its debut in May, we have already seen a five-fold increase in sales vs. its predecessor, the HUAWEI P10 Plus. Additionally, we recently launched our new Nova range of smartphone products that are feature and price-competitive. Since its introduction in May, we have already experienced a three-fold increase in sales vs. the same period last year"
"We are humbled by the positive uptake of our smartphones in Australia and we will continue to elevate our customer experiences with choices that best fit their lifestyles and needs"
"2018 has turned out to be an exciting year for HUAWEI." Said Glen Chean, Marketing Director. "It's a year where our research and development efforts are being recognized and with many meaningful innovations fulfilled. We are looking forward to bringing more choices and great experiences to our users globally and in Australia"