2019/04/11
HUAWEI BRINGS THE SOUTHERN LIGHTS TO SYDNEY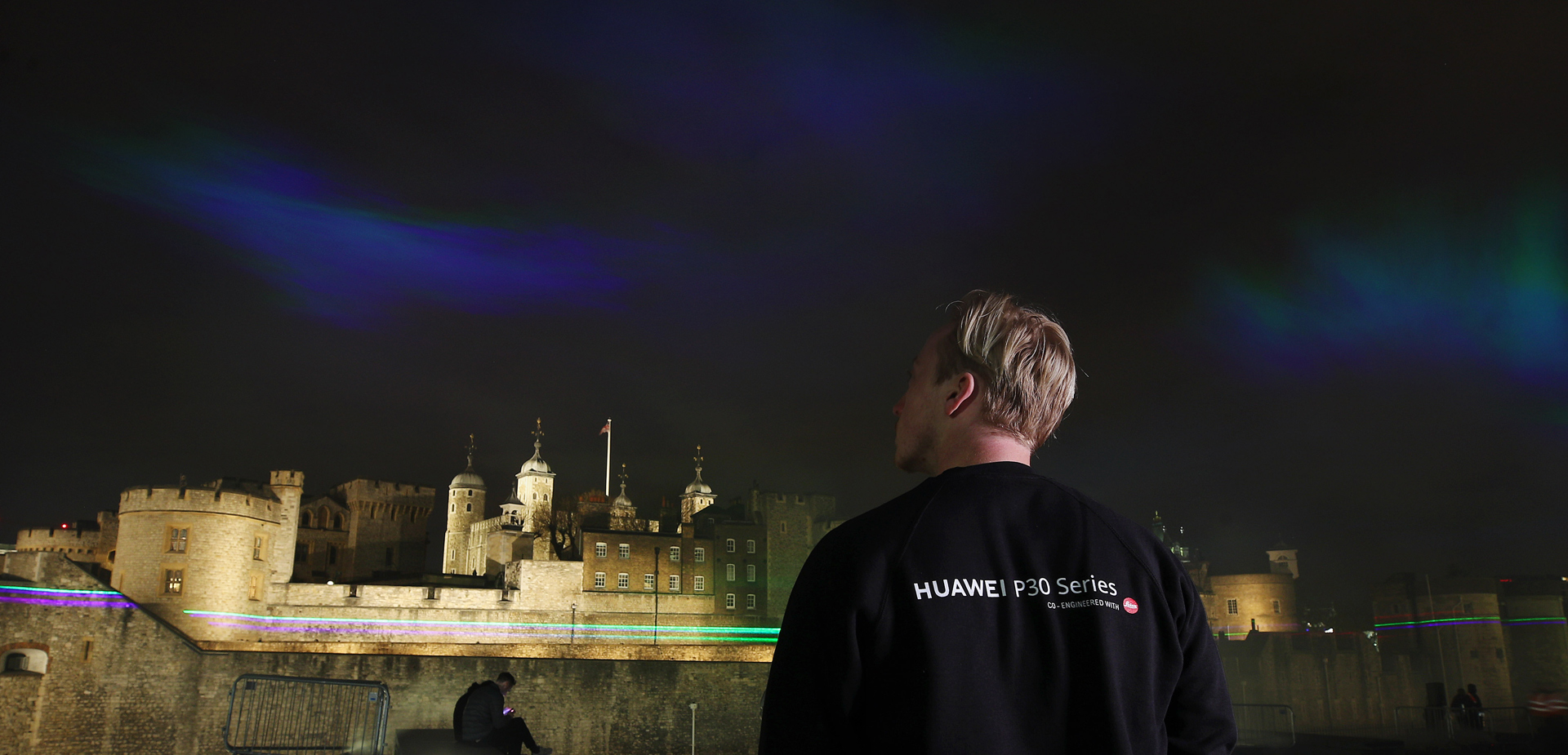 For one spectacular night only, Huawei, the global technology leader, is bringing the Southern Lights to Sydney on Friday April 12th at the iconic Royal Botanic Gardens.
Situated in front of The Calyx, the Aurora Australis installation will be staged by immersive artist, Dan Acher, whose bespoke light show 'BOREALIS' features a series of lasers to create a stunning spectacle reminiscent of the Southern Lights – something that many Aussies will never have experienced before. Dan is bringing his incredible show to Sydney, having just showcased it in London, UK.
Sydneysiders are being encouraged to make a night of it on Friday, with free food and drinks the first 300 people who show up as well as an outdoor lounge area.
The recreation of this breath-taking natural phenomenon has been designed to showcase the unparalleled photography capabilities of Huawei's latest HUAWEI P30 Series, which features technology that will allow users to capture detail and vibrant colours, even in low-light conditions. The HUAWEI P30 and HUAWEI P30 Pro handsets will be available for people to use to capture Sydney's very own Southern Lights, ahead of the phones official release on 16th April.
Attendees will be encouraged to post pictures of the stunning event on social media, tagging #RewriteTheRules and @HuaweimobileAU to be in with a chance of winning a brand new HUAWEI P30 Pro – one phone will be given away every hour during the event.
Where: The Calyx, Royal Botanic Gardens, Sydney (enter via Morshead Gate, corner of Macquarie St and Shakespeare Place).
Date: Friday 12 April
Time: 6:00pm – 10:00pm
What: Huawei is bringing the Southern Lights to Sydney to celebrate the launch of their HUAWEI P30 Series in the iconic Royal Botanic Gardens
Cost: Free
Extras: Free food & drink for the first 300 people, chance to win a brand-new HUAWEI P30 Pro every hour