2022/03/25
HUAWEI WATCH GT 3 SERIES ENCOURAGES AUSSIES TO RECLAIM THEIR ALL-DAY HEALTH MANAGEMENT
The HUAWEI WATCH GT 3 Series delivers integrated health features, an all-new HUAWEI TruSeen™ 5.0+, and up to 14 days category leading battery life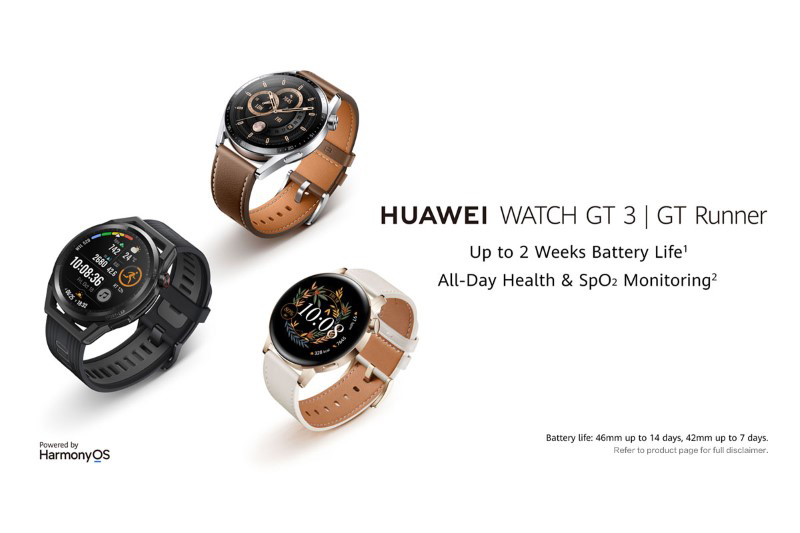 Huawei Consumer Business Group (BG) today announced the HUAWEI WATCH GT 3 Series - the next generation in smartwatch innovation - set to help Australians improve daily productivity and overall wellness.
Available in two classic sizes, 46 mm and 42 mm, the HUAWEI WATCH GT 3 Series is powered by HarmonyOS 2.1 supporting both Android and iOS device to give the wearer a more dynamic and convenient experience without compromising on its iconic functionality and intelligence.
The HUAWEI WATCH GT 3 has a stylish appearance with its new interface design featuring comprehensive upgrades to health and fitness features including Sp02 monitoring, skin temperature detection and sleep and stress monitoring making for more accurate user readings.
Dickson Yang, Managing Director of Huawei Consumer Business in Australia: "Wearable fanatics will appreciate the updated HUAWEI TruSeen 5.0+ heart rate monitoring giving accurate, real-time heart rate monitoring and the continued importance placed on the length of battery life giving users up to 2 weeks usage on the HUAWEI WATCH GT 3 46 mm and 7 days on the HUAWEI WATCH GT 3 42 mm."
Iconic design and user experience
The updated HUAWEI WATCH GT 3 Series boasts an updated design with seamless program integration and cutting-edge technology, making the Series a powerful user experience.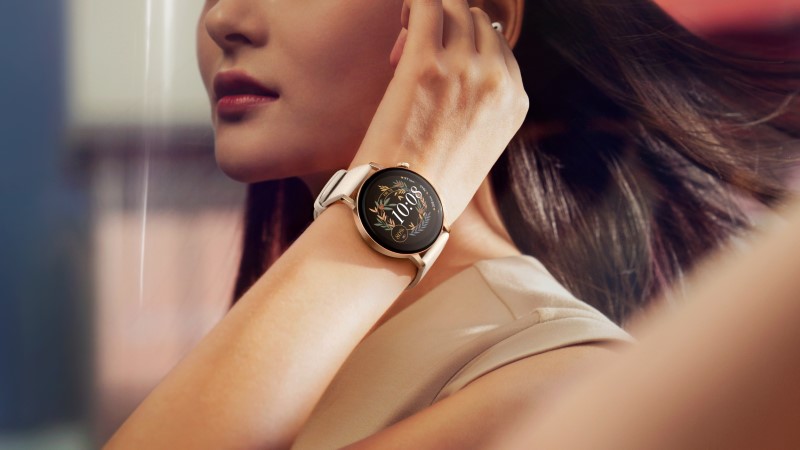 With forward-thinking features HUAWEI has managed to create a highly distinguished smartwatch silhouette including minimalist lugs, large lenses, and a lightweight design bringing a futuristic technology experience to the HUAWEI WATCH GT 3 wearer's wrist.
Bringing a brand-new smart interactive experience, the HUAWEI WATCH GT 3 Series features a rotating crown with tactile feedback, offering high-precision finger movement with the chessboard design of the launcher being able to be moved and zoomed freely, operating in a more user-friendly way.
Always on display Dials (AODs) can stay awake during daily usage, and custom watch faces also allow exercise data and applications to be easily accessed simply by lifting the wrist.
Weighing in at only 42.6 g the slimline design of the HUAWEI WATCH GT 3 46 mm consists of a 11 mm, face thickness with the 35 g HUAWEI WATCH GT 3 42 mm at overall thickness of 10.2 mm ibringing consumers a sleek, lightweight wearing experience.
HUAWEI does a battery life like no other wearable with an unmatched life of the HUAWEI WATCH GT 3 46 mm supporting 14-days typical usageii, while HUAWEI WATCH GT 3 42 mm offers 7-days of battery life in typical usage meaning more time using the features you love, even during sleep.
The number of third-party apps on the HUAWEI WATCH GT 3 has once again increasediii, covering daily life, travel, gaming, entertainment, work, fitness, and health helping you stay up with the latest and greatest in the HUAWEI AppGallery.
For the first time, HUAWEI WATCH GT 3 Series features the HarmonyOS 2.1 system maintaining a unified design layout with other HarmonyOS products and allowing users to experience the interactive features of their smartphones with both Android and iOS system.
Huawei's most innovative suite of health and wellness features
The HUAWEI WATCH GT 3 Series features the new HUAWEI TruSeenTM 5.0+ heart rate monitoring technology, which adopts eight photodiodes in a circular layout, two sets of light sources 8-in-1 LED lens light-emitting chip, multi-channel for receiving light signal and a curved design to realise better light penetration, lower power consumption and more comfortable wearing experience.
This leap in heart rate monitoring technology significantly reduces external interference with the AI algorithm being able to filter out noisy signals more effectively, allowing accurate heart rate monitoring, even during strenuous exercise.
With the new PPG 5.0 module, the heart rate monitoring accuracy is drastically improved compared with that of the previous generation meaning the HUAWEI WATCH GT 3 can keep up recording accurate data even in fast-changing heart rate scenarios such as sprinting, pool swimming and rope skipping.
In addition, the HUAWEI WATCH GT 3 also provides continuous, real-time, and accurate SpO2, sleep, stress, and menstrual cycle monitoring features for a comprehensive and well-rounded health management.
Reach your true fitness potential
Supporting GPS, Beidou, GLONASS, Galileo and QZSS satellite systems, the HUAWEI WATCH GT 3 Series offers stronger anti-interference performance, which effectively improves the strength and stability of outdoor positioning signals meaning each workout can be more accurately recorded making every drop of sweat count.
The HUAWEI WATCH GT 3 Series easier than ever to track your activity with over 100 workout modes including 18 professional workout modes, 12 outdoor workouts (running, walking, mountain climbing, hiking, cross-country running, cycling, open water swimming, triathlon, skiing, snowboarding, cross-country skiing, and golf) and 6 indoor workouts (walking, running, cycling, pool swimming, free training, elliptical machine, and rowing machine).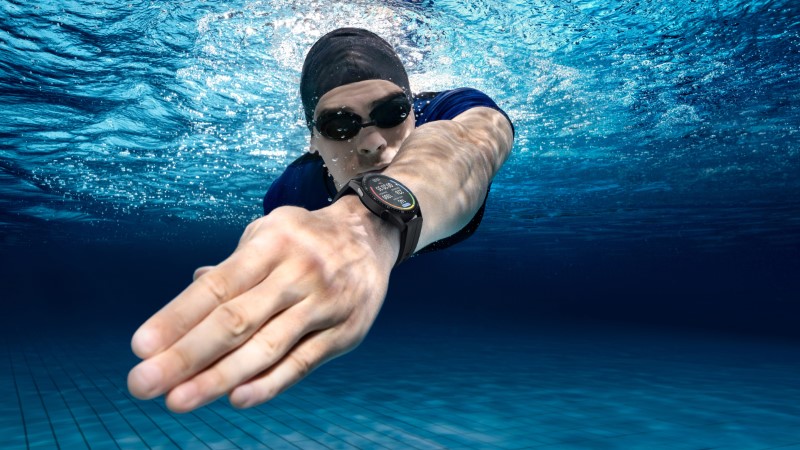 In addition to HUAWEI's health monitoring advancements the HUAWEI WATCH GT 3 goes even further acting as a personal trainer on the wrist, recording and analysing user's workout data, to intelligently identify the basic period, lifting period, consolidation period, and reduction period according to the user's current athletic ability level and goals.
Have your training progress with the intensity being adjusted and training gradually increased the training volume to progressively improve athletic ability.
Featuring health and fitness assistants including AI Running Coach and Healthy Living Shamrock, the HUAWEI WATCH GT 3 supports the wearers health and activity goals, which are health and fitness assistants helping users stay on track with their personalised goals.
Combining scientific consideration and user experience the AI Running Coach was designed around your weekly schedule and body's feedback with humanised adjustments being made to the following weeks training plan ensuring that the activity remains suitable as part of a tailored workout experience.
The running ability measurement, Running Ability Index (RAI), uses historical running heart rate, pace, and other data to analyse the running performance after each training, providing users with data and a deeper understanding of their training progress.
In addition to these fitness functions the HUAWEI WATCH GT 3 includes the new Healthy Living Shamrock adding many small but mighty features to better fit user's daily health needs.
With reminders including health challenges, daily water intake, mindfulness, sleep, exercise volume, and mindset HUAWEI WATCH GT 3 wearers can adjust their Healthy Living Shamrock goals to receive regular check ins to aid in achieving their goals.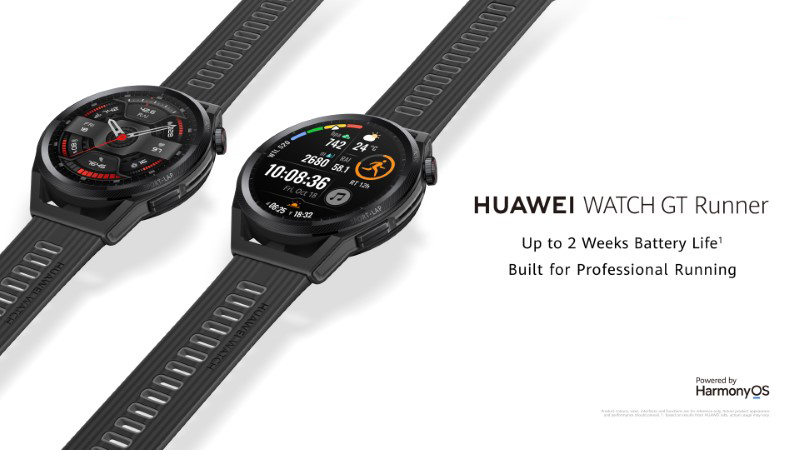 Run like the wind with the HUAWEI WATCH GT Runner
Created with a high-strength polymer fibre body and ceramic ultra-light bezel the HUAWEI WATCH GT Runner combines comfortable wearing, precise data monitoring and professional running framework to provide wearers with a specialised, high-tech experience.
Weighing just 38.5 g the HUAWEI WATCH GT Runner features a breathable, sweat resistant fit with a hollowed-out watch lug design making for an unobtrusive wearing experience during workouts.
Built with athletes in mind the watch features antennas in the lugs for improved GPS performance, route sharing and navigation to receive recommended routes and offline guidance, weather alerts with the help of the built-in barometer and call and music control.
Pricing and availability
The HUAWEI WATCH GT 3 Series are available in Australia from March 25, including an introductory offer of a $50.00 gift card with purchase.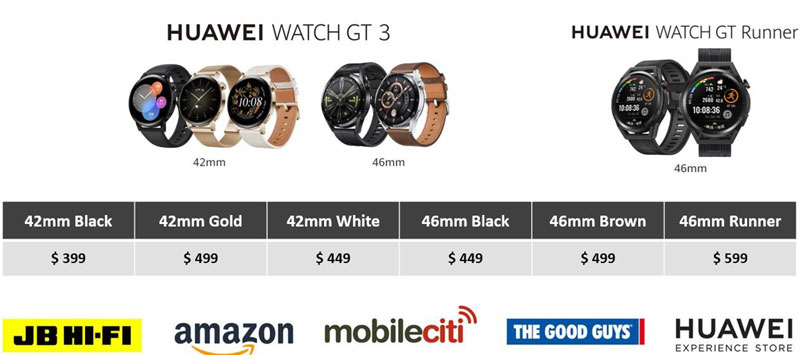 *42 mm Black, 42 mm Gold and 46 mm Black version of HUAWEI WATCH GT 3 not available at The Good Guys.
Retailer Product Page Quick Links
JB Hi-Fi, Amazon, Mobileciti, HUAWEI Authorised Experience Stores Auptimal, HUAWEI Authorised Experience Stores Digimart and The Good Guys
For more product details, please visit here for HUAWEI WATCH GT 3 and here for HUAWEI WATCH GT Runner