2021/02/05
HUAWEI WATCH FIT, HUAWEI WATCH GT 2 Pro and HUAWEI WATCH GT 2e Wins Accolades from Top Global Media Outlets
Huawei Consumer Business Group (BG) has today announced that its industry-leading wearables devices, HUAWEI WATCH FIT, HUAWEI WATCH GT 2 Pro and HUAWEI WATCH GT 2e, have won multiple accolades from top global media outlets for their advances in design, personal fitness software and health tracking technology.
HUAWEI WATCH FIT
Launching in September at Huawei's Seamless AI Life Product Launch, the HUAWEI WATCH FIT is the pinnacle of youthful style and fitness tracking. Featuring an animated 3D fitness coach on its large and vivid 1.64-inch AMOLED display, the HUAWEI WATCH FIT can track up to 96 work out modes while also tracking SpO2 levels, the user's heart rate, and their sleep.

Android Authority
"From SpO2 monitoring to heart-rate, stress, or sleep, the Watch Fit did every bit as good of a job with fitness tracking as the Watch GT 2 Pro. It's arguably a more fashion-forward wearable than a traditional fitness tracker or standard smartwatch.

Tech Advisor
"The Huawei Watch Fit is a stylish and durable wearable with strong fitness tracking capabilities and a great battery life, and the built-in virtual personal trainer helps this watch stand out from the crowd."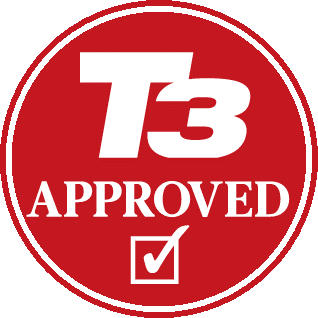 T3
"An easy-to-use, intuitive and handsome little wearable that's bound to please most people."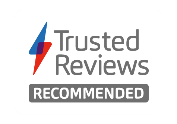 Trusted Reviews
"The Huawei Watch Fit is a solid entry level fitness tracker for anyone looking to get fit from home thanks to the addition of free guided workouts."
HUAWEI WATCH GT 2 Pro
Since launching in September 2020, the new HUAWEI WATCH GT 2 Pro represents the pinnacle of Huawei's premium smartwatch capabilities, now leading the way in wearables market. Aside from standing out through cutting edge design, reviewers have unanimously praised the HUAWEI WATCH GT 2 Pro's superb battery life, design, and wide range of work outs.

Android Headlines
"The watch is extremely well-equipped with fitness modes, and its build is top-notch. The battery life is insane, and one of the best aspects of the Huawei Watch GT 2 Pro. "

PocketNow
"Because of the extreme battery life, accurate health and fitness features, gorgeous display, and premium/classy appearance, the HUAWEI Watch GT 2 Pro is our Editor's Choice for the best smartwatch in terms of looks, performance, and insane battery life."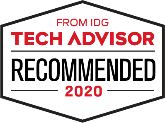 Tech Advisor
"That said, there's no denying that within the confines of the GT 2 line, the GT 2 Pro is the best yet. It offers one of the most premium and compelling designs out there and is supported by an ever-improving feature set."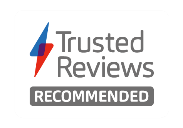 Trusted Reviews
"The battery life though is certainly better and easily among the best you'll find anywhere."
HUAWEI WATCH GT 2e
With all the features of a premium smartwatch wrapped into an attractively priced package, the HUAWEI WATCH GT 2e has brought users a sleek and stylish design, 85 workout modes and a two-week battery life since launching in March 2020. As well as offering a more reasonably priced option, the HUAWEI WATCH GT 2e brings consumers superior features like SpO2 monitoring, sleep monitoring and stress monitoring.

Android Headlines
"This watch could serve you well for a long time, and battery degradation also shouldn't be a problem for a long, long time, as it offers amazing battery life to begin with. I was particularly impressed with the build quality, and battery life."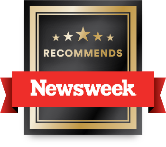 Newsweek
"Huawei's new GT 2e smartwatch is a fitness-focused smartwatch with a great battery life and attractive sporty design."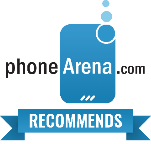 PhoneArena
We'd have to ping Huawei about the exact meaning of the "e" in its new Watch GT 2e wearable name but, judging from our experience with the smartwatch so far, it may very well stand for "excellent"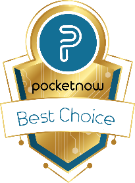 PocketNow
"With 100 workout modes, accurate heart-rate and blood oxygen level readouts, as well as long-lasting battery, we believe the Watch GT 2e is worthy of being our Best Choice recommendation for a fitness smartwatch on Android smartphones, all at an attractive price."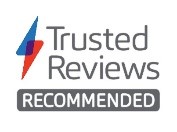 Trusted Reviews
"Those sports features on the whole work well, and you do still have that great battery life that beats the likes of what Apple, Samsung and Wear OS watches can offer."
*For related functions and parameters in the text, please refer to the official website.
END
About Huawei Consumer BG
Huawei's products and services are available in more than 170 countries and are used by a third of the world's population. Fourteen R&D centres have been set up in countries around the world, including Germany, Sweden, Russia, India and China. Huawei Consumer BG is one of Huawei's three business units and covers smartphones, PC and tablets, wearables and cloud services, etc. Huawei's global network is built on over 30 years of expertise in the telecom industry and is dedicated to delivering the latest technological advances to consumers around the world.
For more information please visit: http://consumer.huawei.com
For regular updates on Huawei Consumer BG, follow us on:
Facebook: https://www.facebook.com/huaweimobile/
Twitter: https://twitter.com/HuaweiMobile
Instagram: https://www.instagram.com/huaweimobile/
YouTube: https://www.youtube.com/user/HuaweiDeviceCo
inkedIn: https://www.linkedin.com/company/10617746/