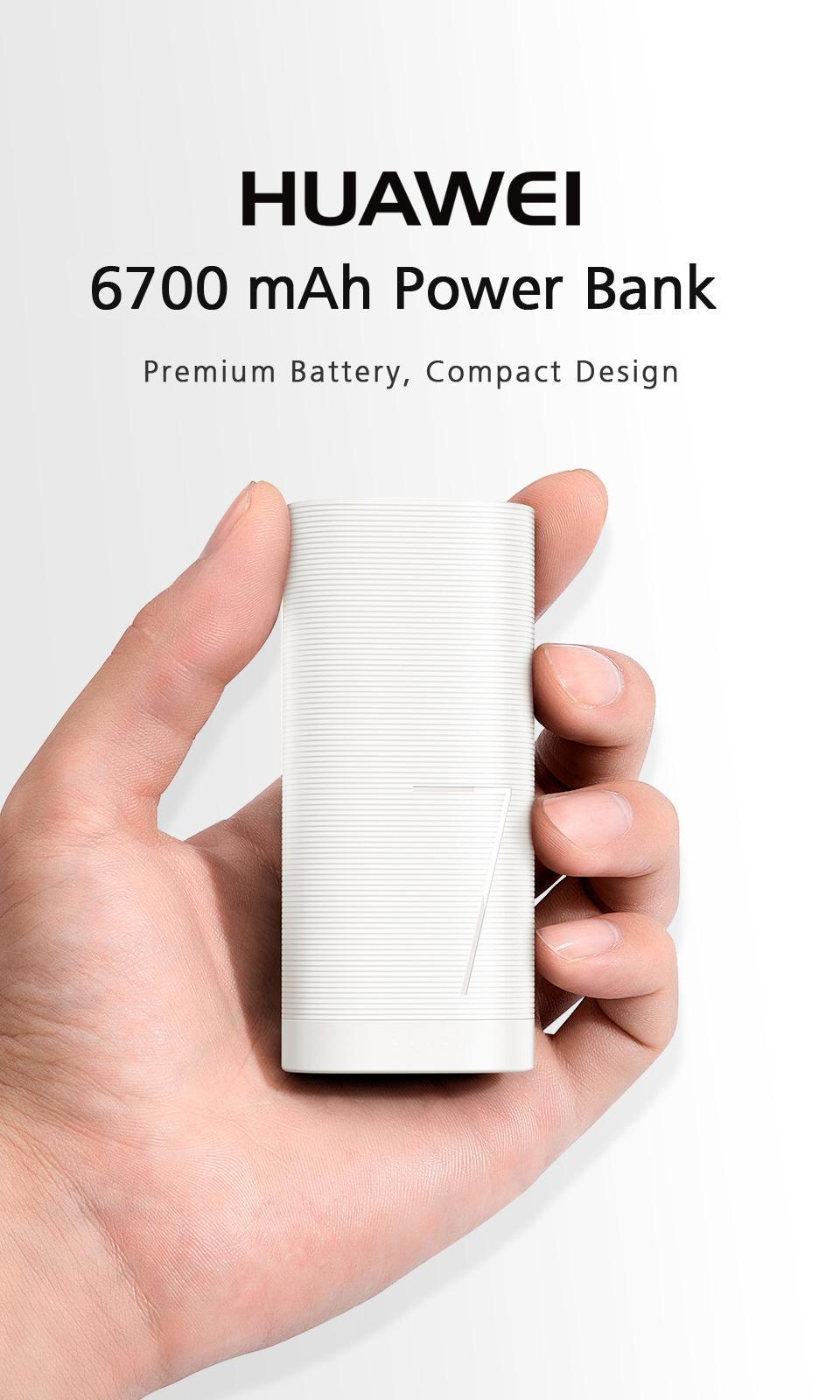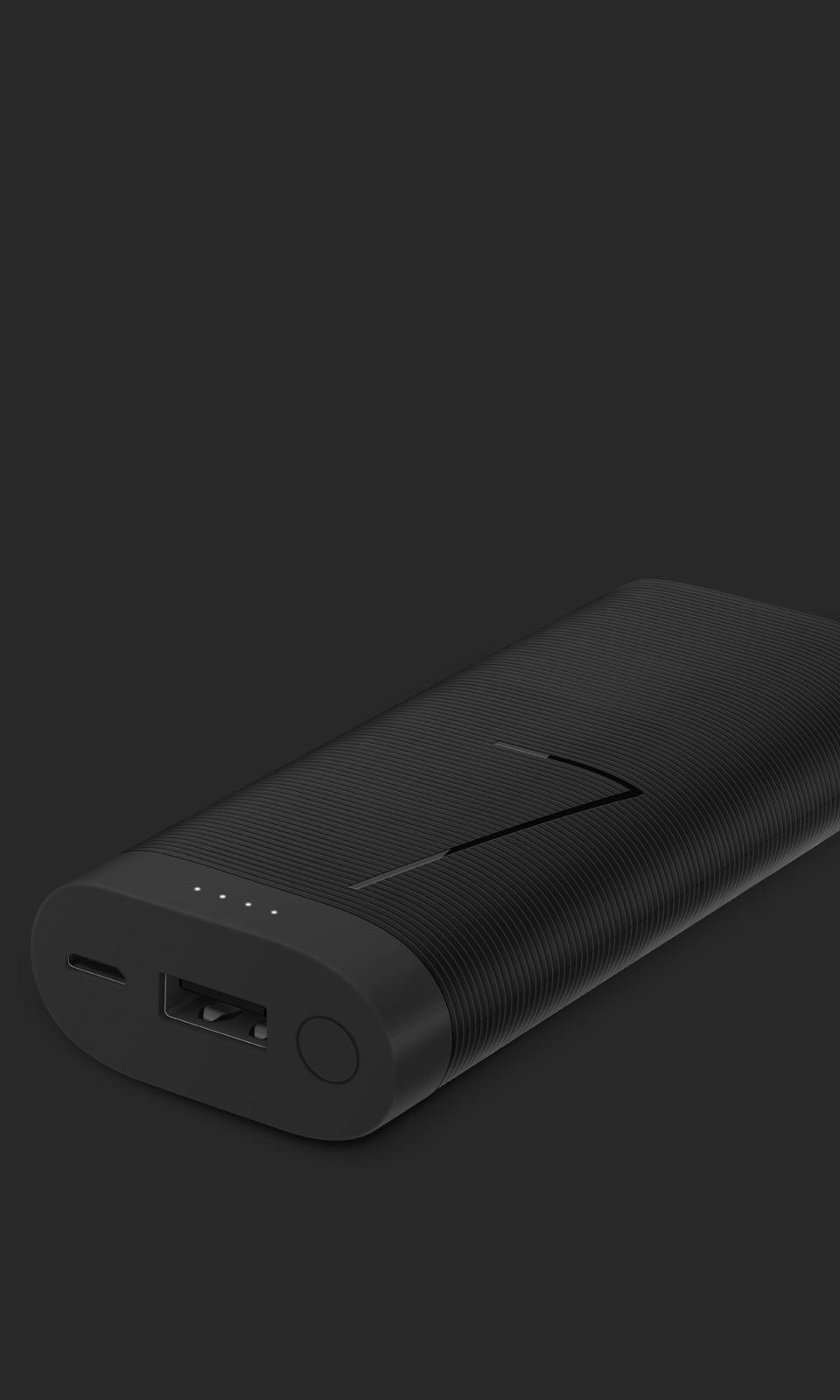 Detail Oriented Design
Matte surface with 3D engraved stripe texture coated by high quality rubber paint for better comfort and grip.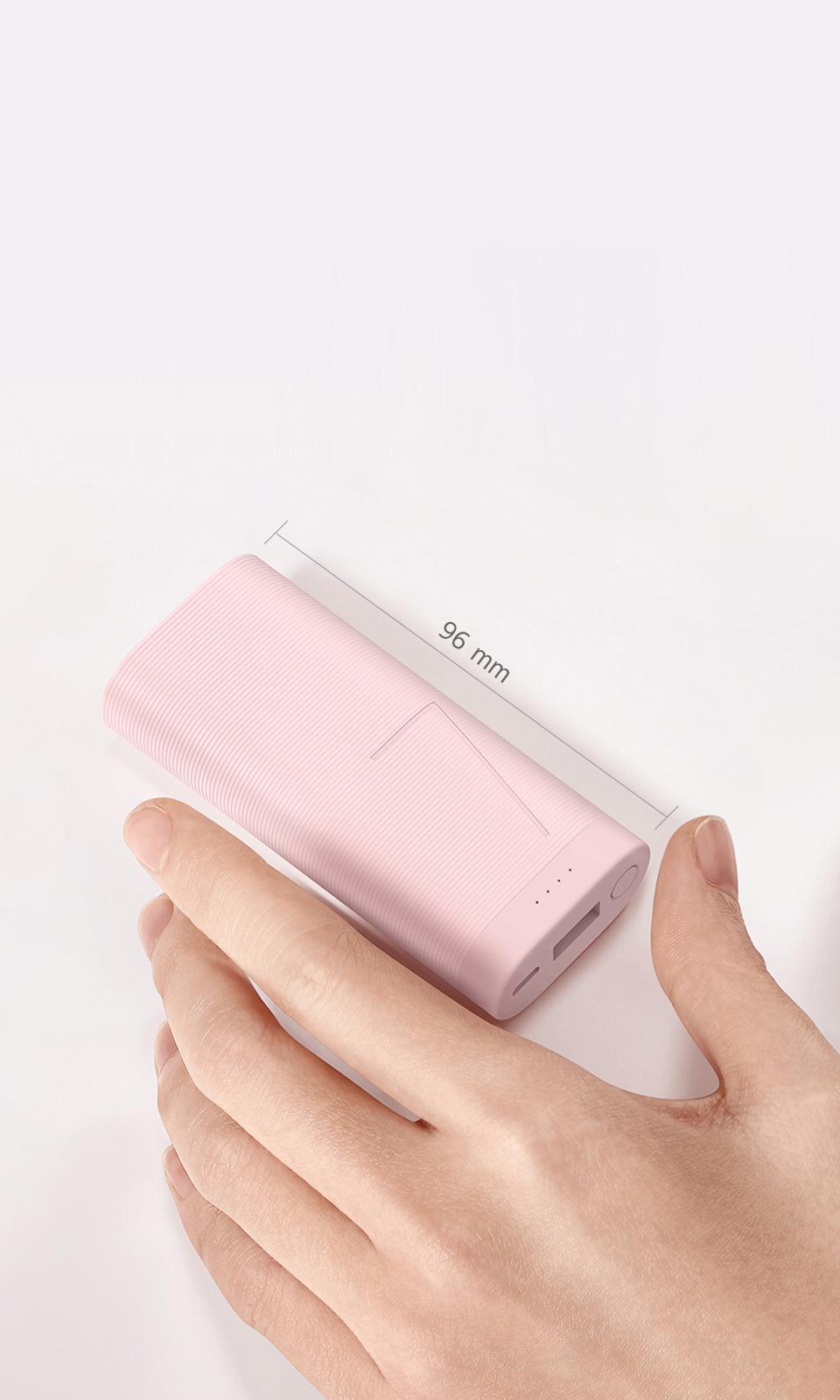 Palm & Pocket Friendly
96 mm in length, 120 g in weight, perfume-bottle sized body for easy portability when going shopping.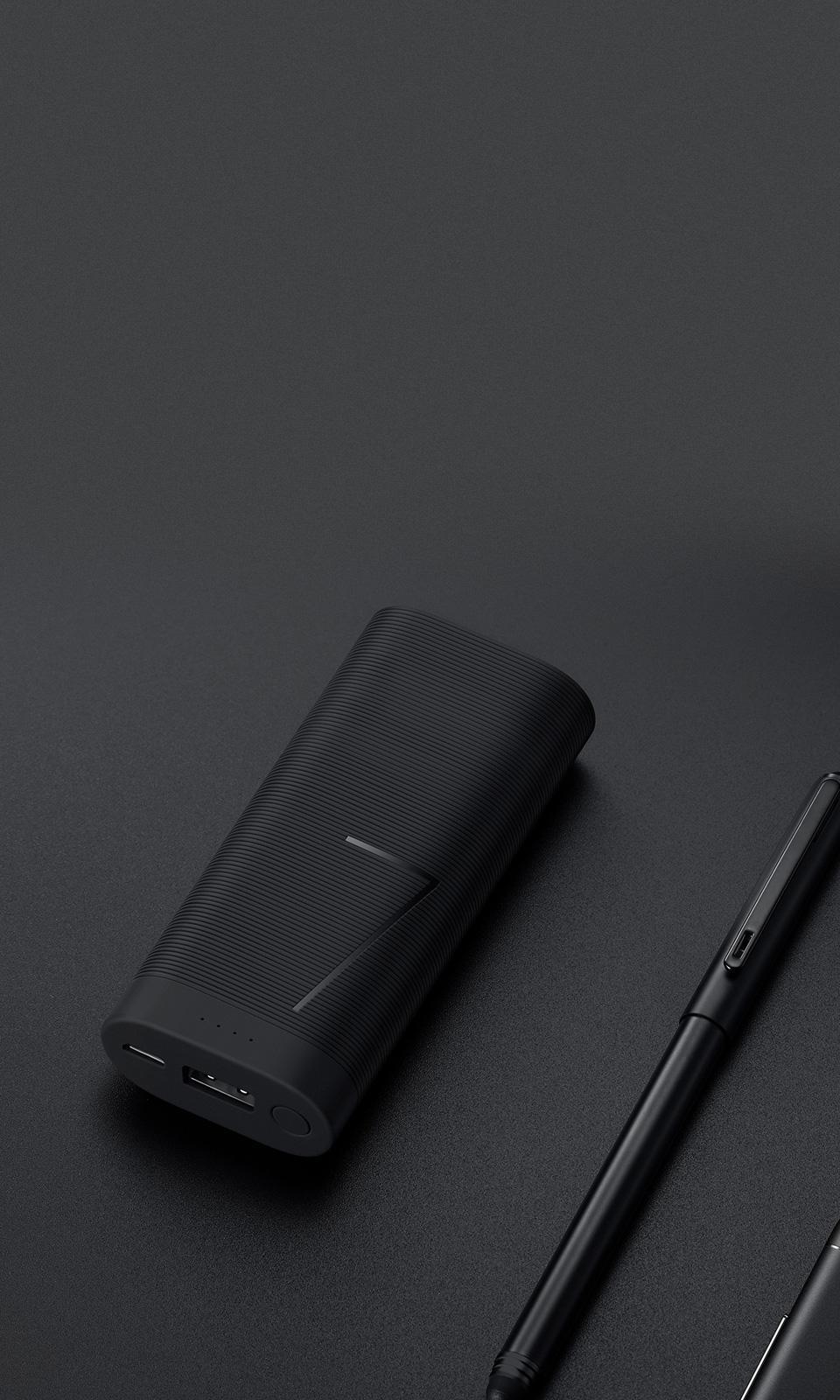 Your Daily Power Companion
6700 mAh capacity battery for daily power supply & short-term travelling; Compliance with aviation management standards to follow you into planes.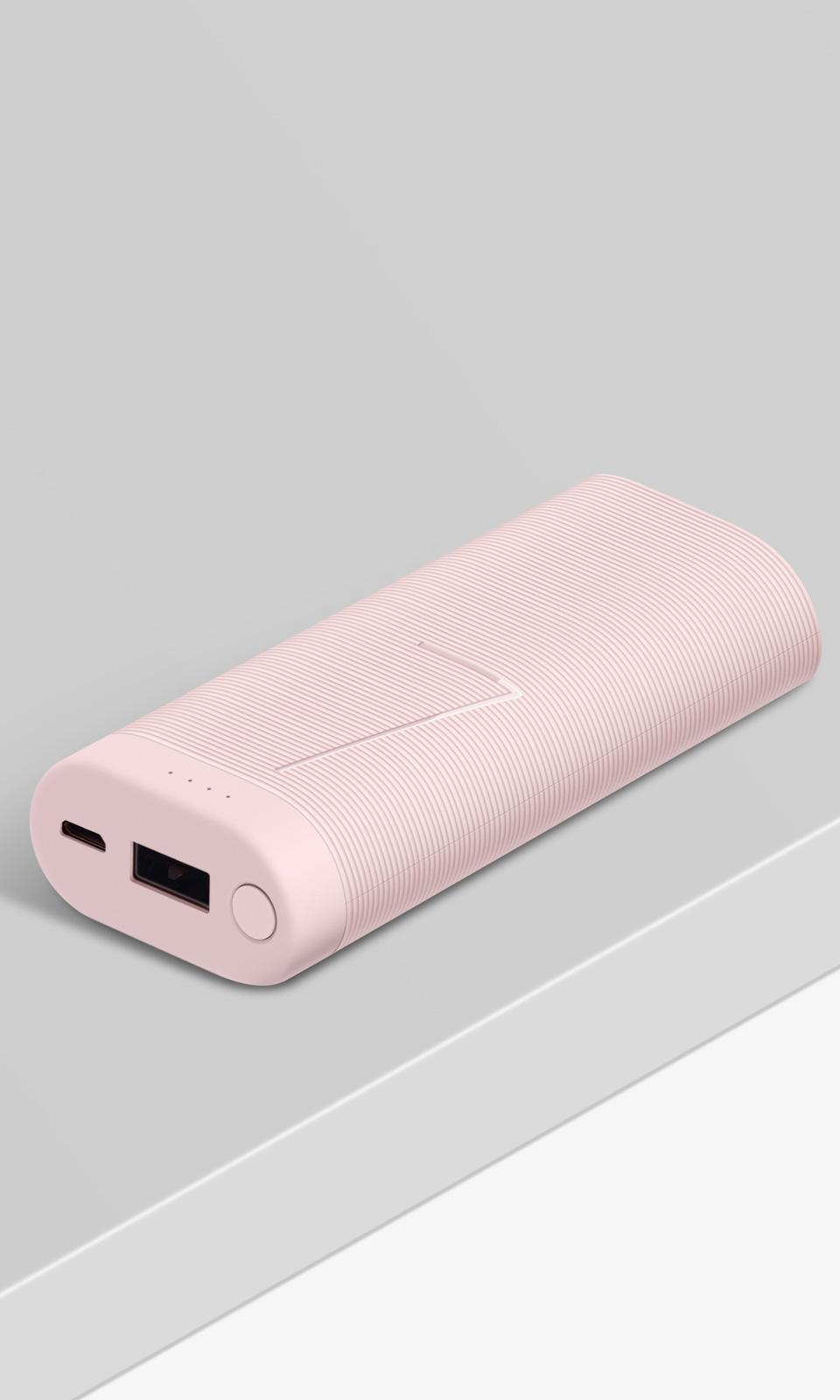 Simple but Stylish
Slim & ergonomic body with simple & stylish design comes in energetic & attractive colours.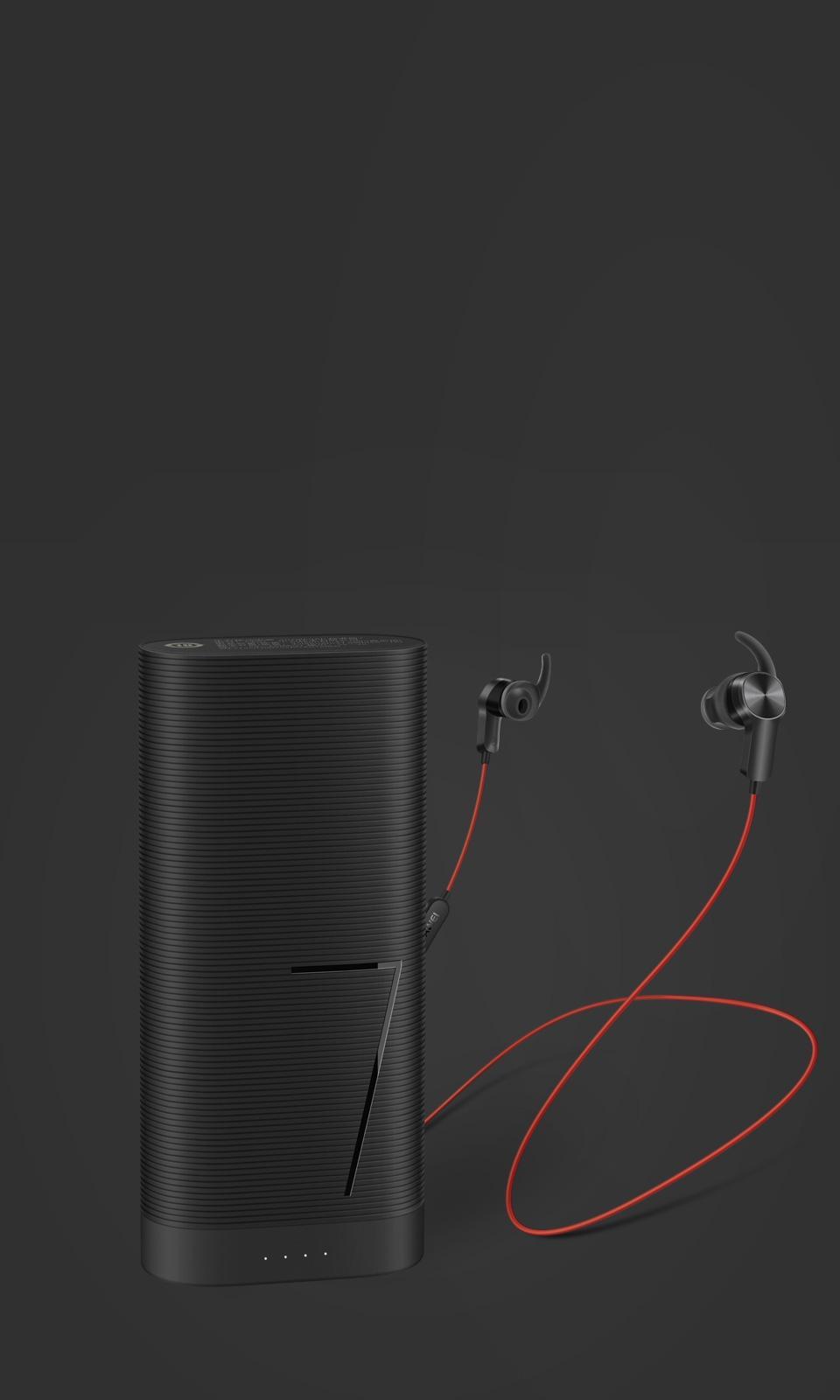 Trickle Charging Mode
Double click the power button to enable trickle charging mode, charge Bluetooth earphones, wristbands and other accessories safely.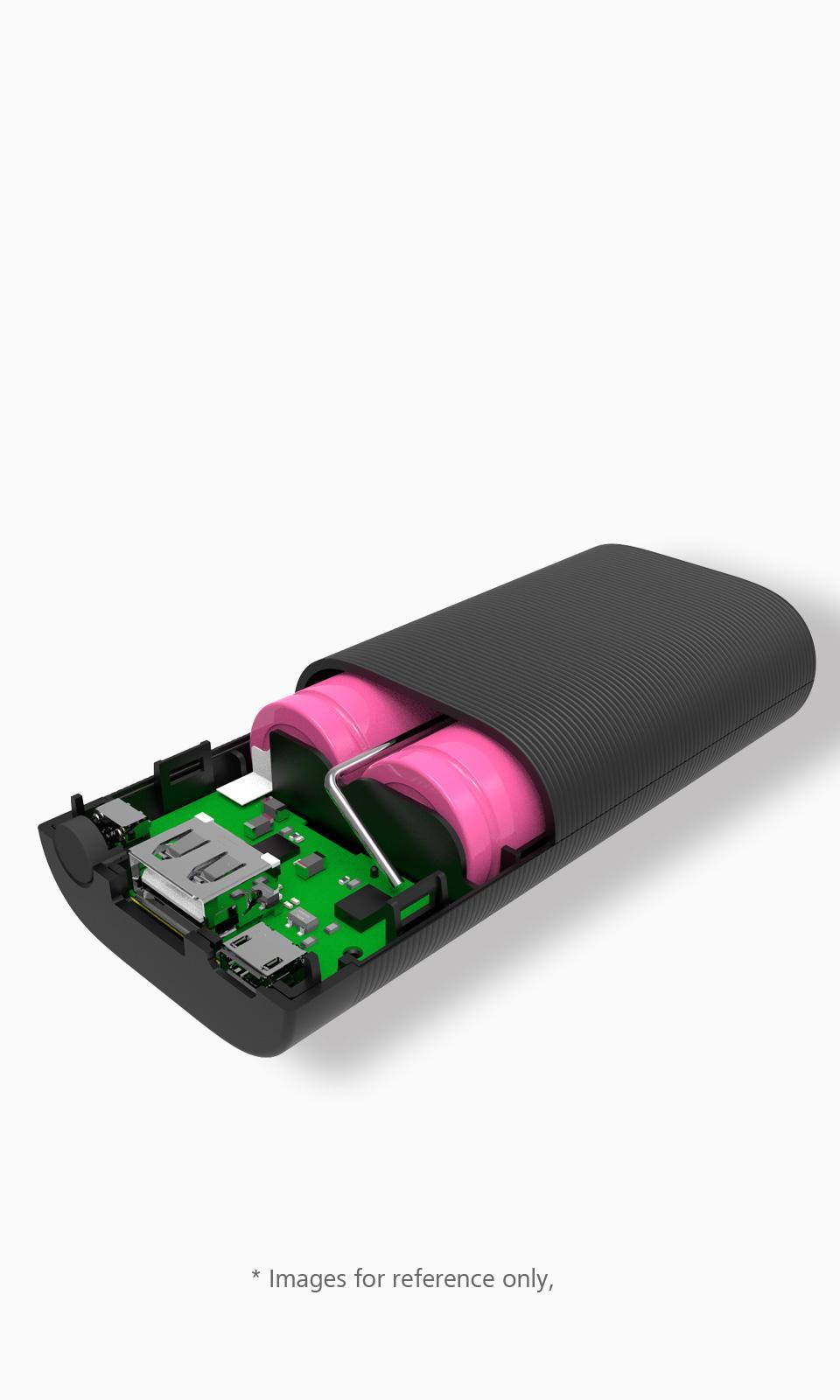 Premium Battery Cell
Premium 18650 lithium-ion battery cell, high power output efficiency.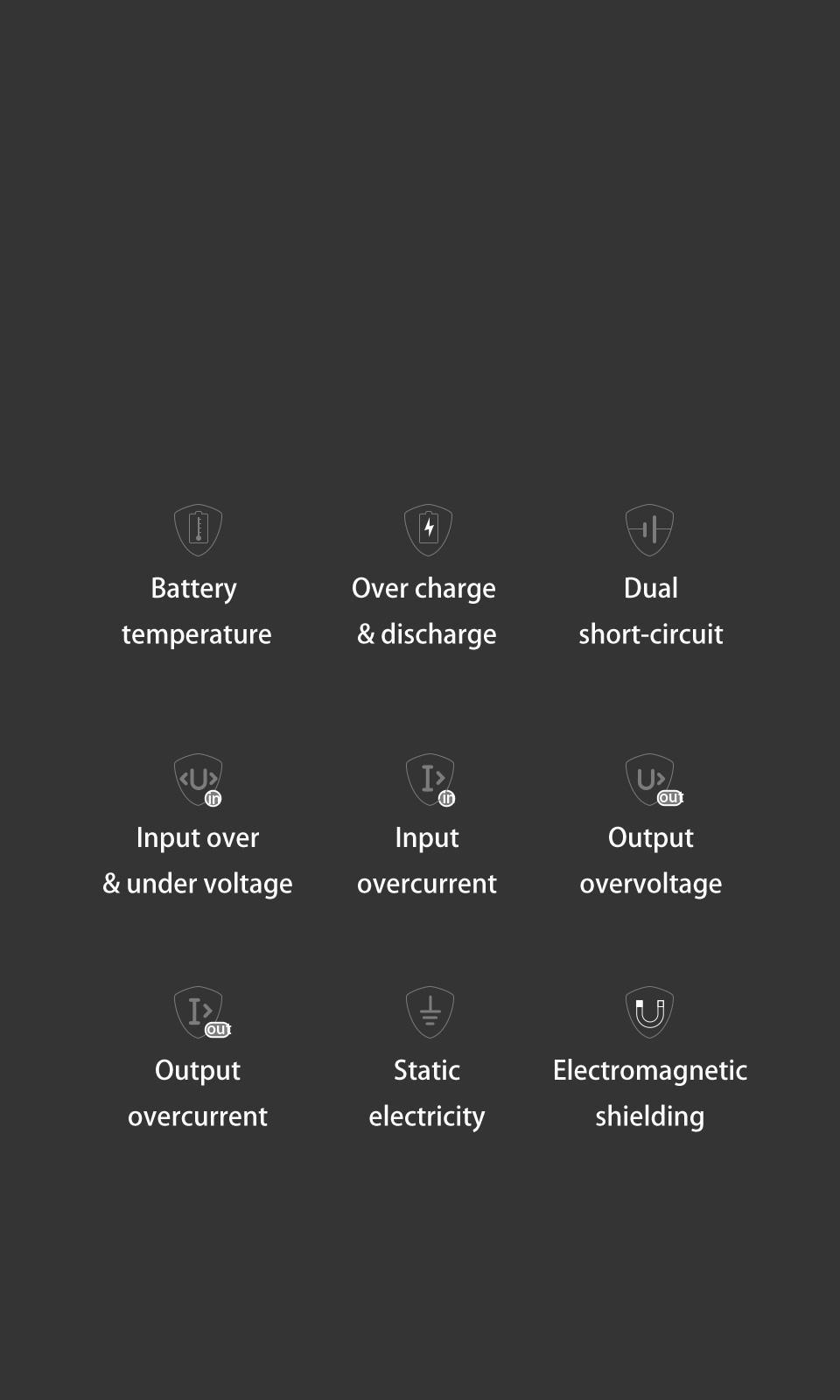 Multi-Layer Safety Protection
9-layer comprehensive safety protection, trustworthy & reliable.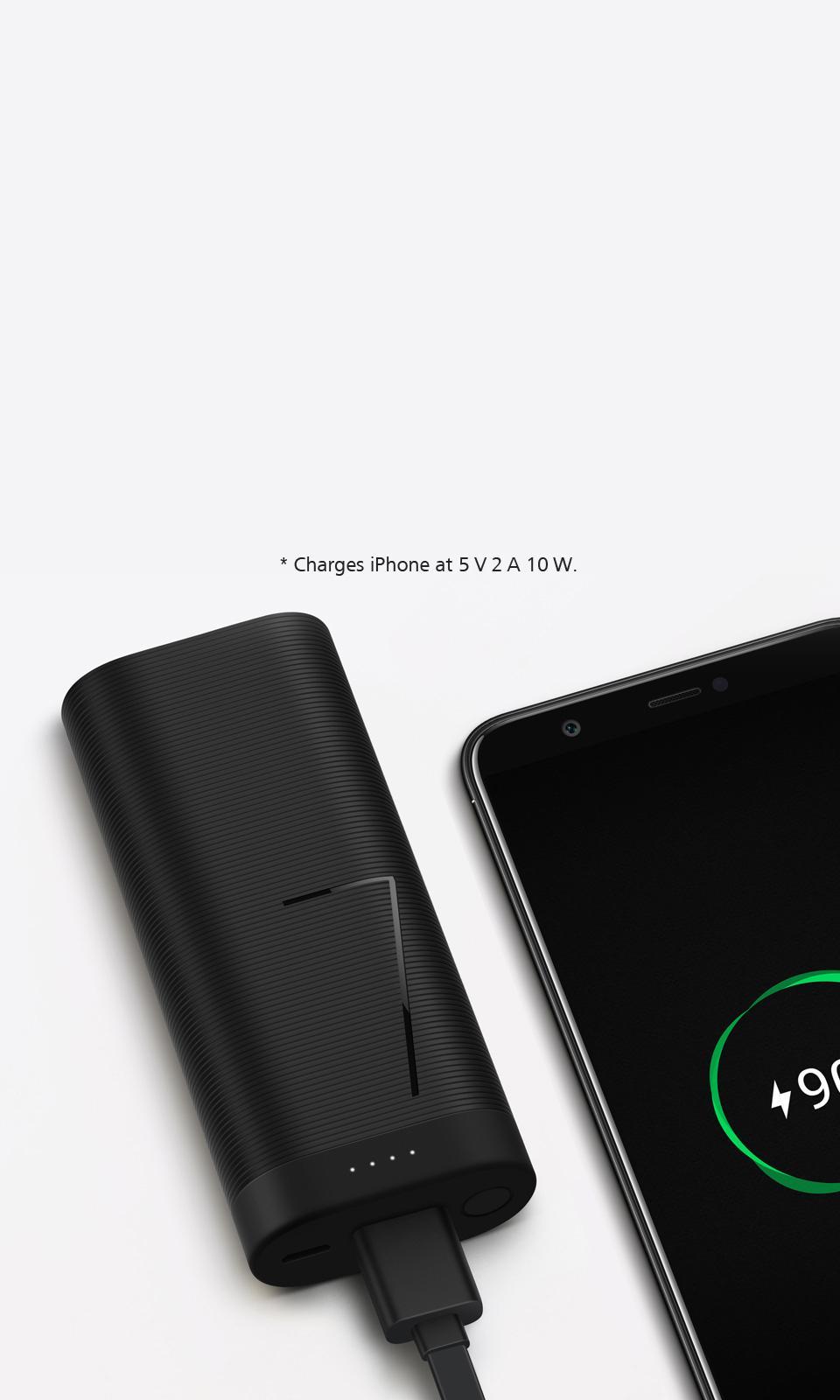 Bidirectional 10 W Charging
Bidirectional 5 V 2 A 10 W charging: Not only charges your smartphone at 5 V 2 A 10 W output, but also recharges your power bank at 5 V 2 A 10 W input.