2019/03/29
48 Hours With The HUAWEI P30 Pro
Earlier This Week Huawei launched its brand new flagship in Paris, the HUAWEI P30 Pro. After using it for a few days, we're already starting to form some opinions.
Just The Specs, Please
Just after the cold, hard numbers? No problem.
HUAWEI P30/HUAWEI P30 Pro Specs
HUAWEI P30
HUAWEI P30 Pro
Operating System
Android 9 (Pie)
Android 9 (Pie)
Display
15.50 cm (6.1") Huawei FullView OLED Display
6.47-inch Huawei FullView Curved OLED Display
Body
8.41 mm thick, 165 g
7.57 mm thick, 192 g
Camera
Rear: Leica Triple Camera (40 MP HUAWEI SuperSpectrum Sensor (Wide angle, f/1.8) + 16 MP Ultra-wide angle (f/2.2) + 8 MP Tele lens) Front: 32 MP (f/2.0)
Rear: Leica Quad Camera (40 MP SuperSpectrum Sensor (Wide angle, f/1.6) + 20 MP Ultra-wide angle (f/2.2) + 8 MP Tele lens (f/3.4) + HUAWEI Time-of-Flight (TOF) Camera) Front: 32 MP (f/2.0)
Processor
Kirin 980
Kirin 980
Memory/Storage
6 GB RAM/128 GB storage
8 GB RAM/256 GB storage
Sim Card
Single SIM/Dual SIM options
Single SIM/Dual SIM options
Battery
3,650 mAH battery
4,200 mAh battery, 40 W SuperCharge, 15 W Wireless Supercharge 2.0, Reverse Wireless Charging
Network
Enhanced 4X4 MIMO/CA, LAA, LTE Cat.18
Enhanced 4X4 MIMO/CA, LAA, LTE Cat.18
Payment
NFC, MST
NFC, MST
Sensors
In-screen fingerprint sensor, Face Unlock
In-screen fingerprint sensor, Face Unlock
Audio
Acoustic display technology
What's Good About It?
Camera
Being a Huawei phone, the standout feature is the camera. We're not sure if it's witchcraft or just the fact that the Leica partnership is going strong, but this thing continues to impress beyond belief.
I casually tested this out at a Childish Gambino concert in Paris.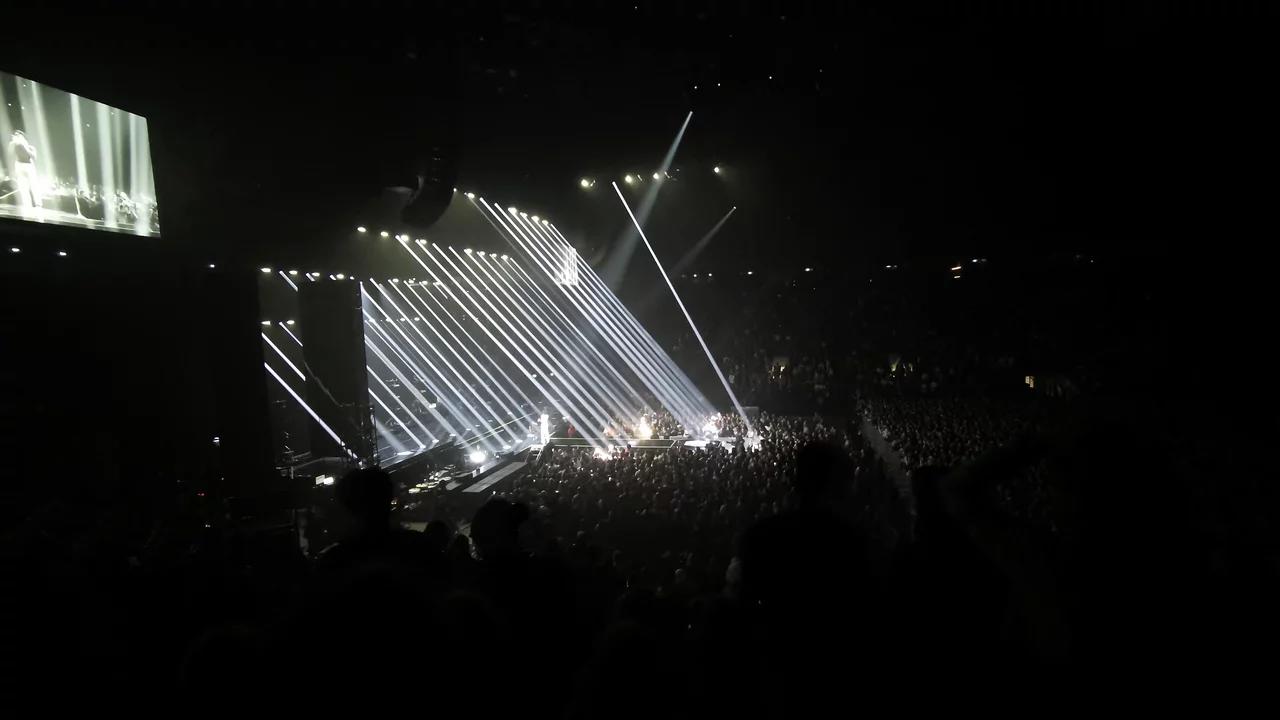 And for comparison, this is 5x zoom vs 10x zoom on Shirtless Donald Glover.
While it was difficult to get a good shot in 10x zoom – mostly because Donald Glover barely stood still – the 5x shots were quite impressive.
Alternatively, if you're someone who prefers to just point and shoot on auto, you're going to be more than happy with the Pro.
Here are some examples from Versailles.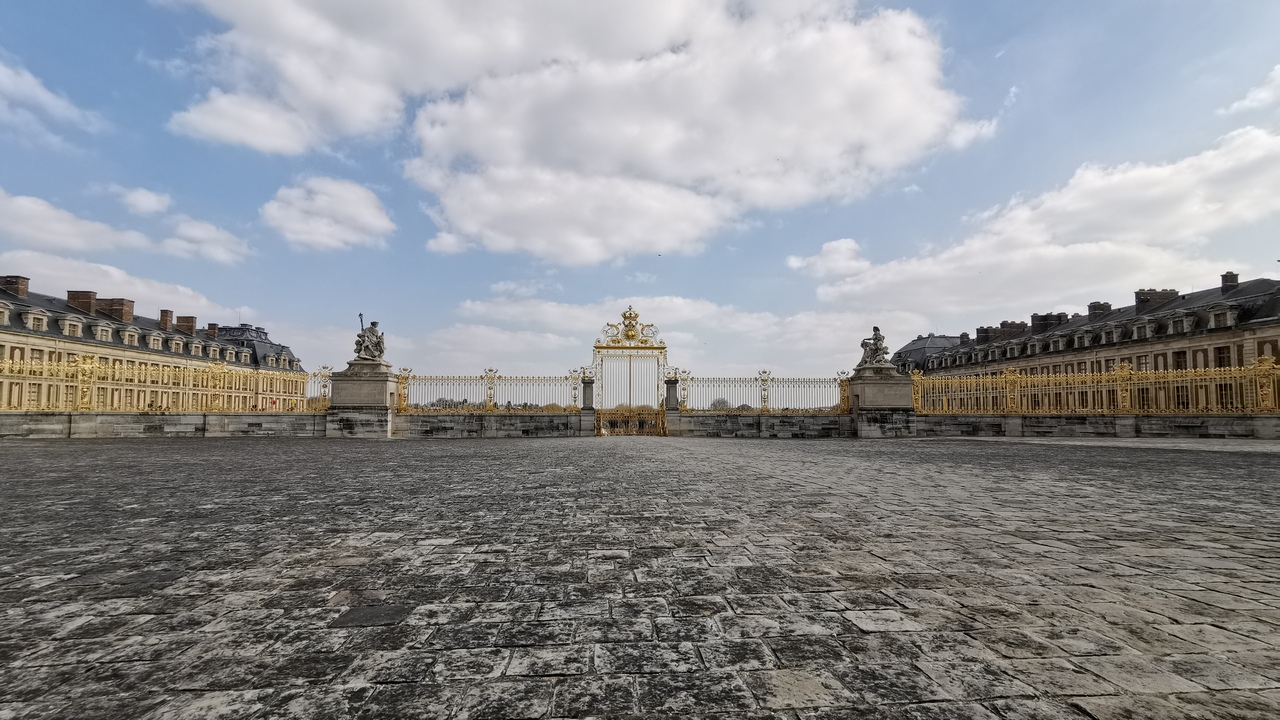 And the above is another example of auto vs 5x.
Battery Life
We are yet to do a more clinical battery run down test, but from a anecdotal perspective the battery is excellent.
Coming in at 4,200 mAh, the HUAWEI P30 Pro is pegged to have a two-day battery life. While that will be dependent on how much of a flogging you give it, I've certainly been happy so far.
On the first day of use it was off charge between 8am and 6pm and had only dropped by about 40 per cent.
During that time I was mostly using it for photography, light browsing, some social and about an hour of hot spotting to my laptop.
Compared to the Samsung S10 Plus and iPhone XS Max, the HUAWEI P30 Pro is definitely a cut above.
What's Not So Good About It?
The Specs
The camera and battery may continue to go from strength to strength with the P-series, but the same can't be said about what's going on under the hood.
Don't get me wrong, it's not bad at all. It's just that the incremental nature of these upgrades isn't much to get excited about.
The 6 GB RAM/128 GB storage we saw in the HUAWEI P20 Pro has now been bumped up to 8 GB and 256 GB. It's also sporting the same Kirin 980 processor that was in last year's HUAWEI Mate 20 Pro. And to be fair, that was always going to happen. We were never going to see another upgrade here, at least until the Mate 30 series.
All in all, everything still works great here - but you're probably not going to notice a whole lot of performance or speed difference.
Stabilisation
While the zoom capabilities are impressive on this thing, that doesn't always work out in practice.
Stabilisation can become a real issue, especially when you start jumping between the 10x and 50x. While I have seen some magnificent photos come out of zooming in that far, I have found that it's not an easy task.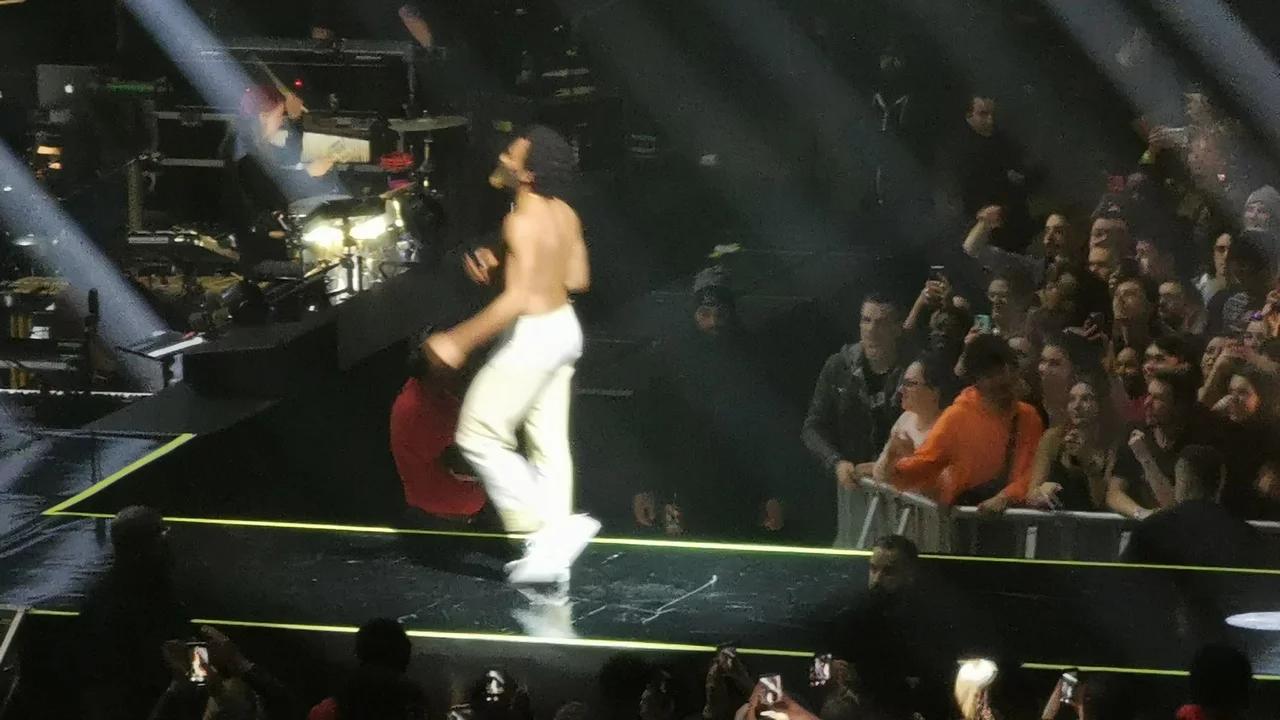 Going back to Childish Gambino - this shot isn't terrible but it also took a lot of effort to get it centered. The slightest movement of the hand is enough to throw a shot right off.
Smudgey & Scratchy
One of the problems with having such beautiful reflective exterior is that it only stays that way for about three minutes.
My beautiful 'Breathing Crystal' unit is now covered in grubby fingerprint marks that only strengthen the argument that I should put a case on as soon as possible - even if it means covering up the lovely shade.
Another issue with the exterior is the rather long scratch that has already manifested on the screen.
At the time of writing, the biggest beating that the phone had taken was being stored in my back pocket for the most part. I hadn't thrown it into a bag of any sort, and the only other places it has lived is on the surface of tables and a hotel bed.
I found it interesting that Gorilla Glass wasn't mentioned as an inclusion for the HUAWEI P30 Pro, and now I can see why.
Despite the fact that I have a pre-launch version of the phone (which can have some differences to the versions customers can buy), I would highly recommend throwing a screen protector on this bad boy immediately.
Facial Recognition
While I will need to spend a bit more time with this to test out the biometrics properly - I've found facial recognition to be a bit hit and miss.
It definitely struggles in low light, and it didn't work for me at all in the dark.
Again, journalists didn't get final-software units, so the ones in stores may be a little better - but we have no way to verify that as yet.
No Headphone Jack
I know, I know. This is a personal thing and outs me as an old woman yelling at the cloud.
But when wireless headphones and buds alike continue to be pricey, I will still clutch to my love of wired sound receptacles.
Until every non-headphone-jack phone comes with a decent set of wireless buds, I'll continue to advocate for the jack.
The Huawei HUAWEI P30 Pro will set you back $1,599 in Australia, with the HUAWEI P30 coming in at $1,099. Both are available for pre-order now in Breathing Crystal and Aurora and will hit stores on April 16.
If you pre-order before April 15 you're eligible to score a free Sonos One.
Keep your eyes peeled in the coming weeks for our comprehensive review.
The author traveled to Paris as a guest of Huawei