2019/03/26
HUAWEI P30, HUAWEI P30 Pro Launch, Crushing Mobile Camera Rivals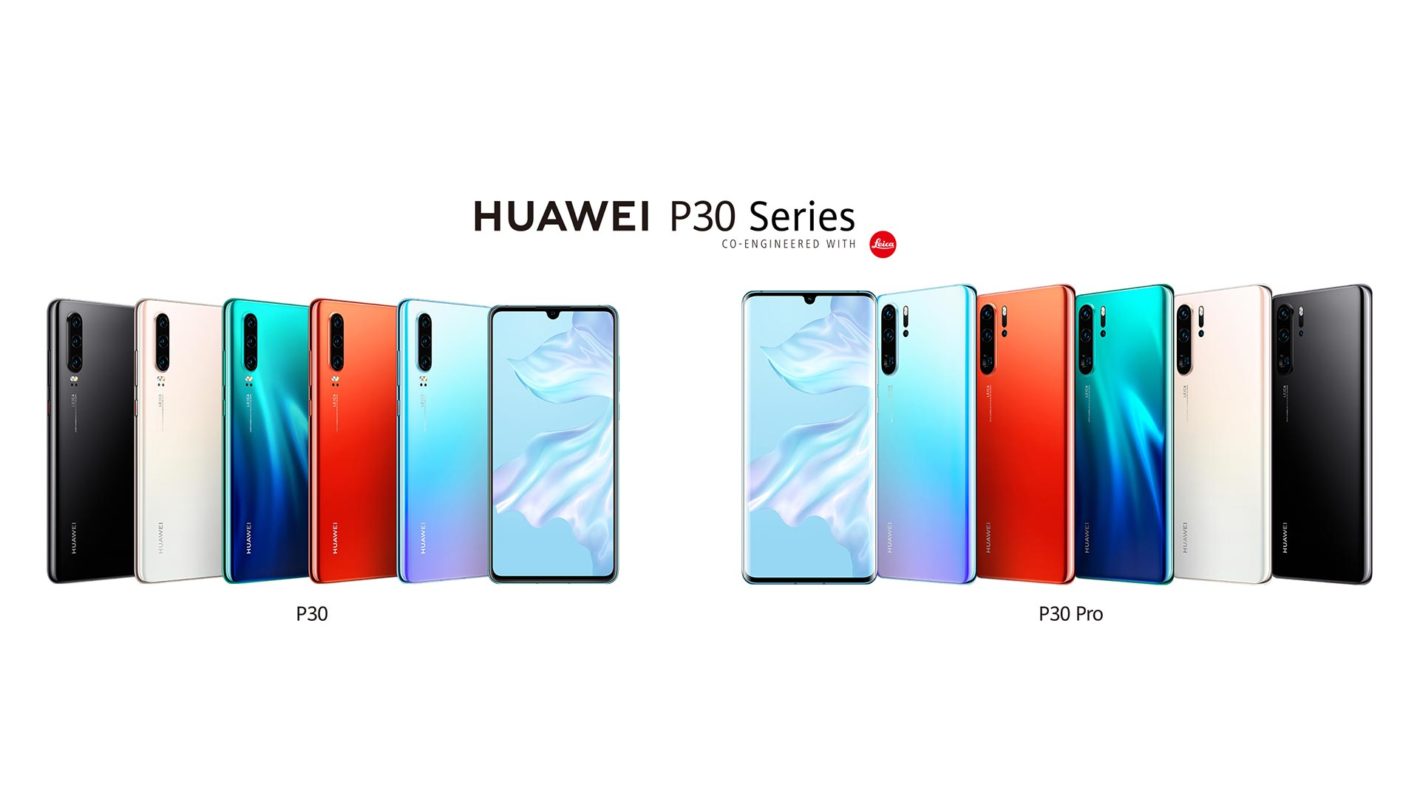 The HUAWEI P30 lineup has been leaking for around half a year now, appearing in everything from rumors and benchmark listings to renders, real-life shots, sketches, social media snapshots, and everything in between.
Today, Huawei finally came around to officially "unveiling" it at the same Paris venue used for last year's debut of the HUAWEI P20 range and while it obviously had little means of surprising us, that shouldn't take away from the fact these new Android handsets stake a pretty great claim of being the absolute best smartphones ever created in terms of their feature set and raw processing power.
Something old, something new, something disappointingly true
As expected, the new series consists of the HUAWEI P30 and HUAWEI P30 Pro, which look similar to their predecessors, as the freakishly consistent stream of leaks that preceded them already confirmed on countless occasions. Both devices offer an elongated 19:9 aspect ratio and minimal waterdrop-styled notches sitting at the top of their OLED displays which are 15.50 cm (6.1") and 16.43 cm (6.47") affairs, with the HUAWEI P30 Pro unsurprisingly receiving the larger one.
There are plenty of differences between the two phablets despite their similar-looking exteriors but the old rule of thumb still applies: think of the HUAWEI P30 and HUAWEI P30 Pro as Huawei's answers to Samsung's S10 and S10+. Among other things, that also means these Android phablets are far away from anyone's definition of affordable, though a value argument can certainly be made given how they're packed to the brim with just about every feature imaginable... except for a few annoyingly omitted ones. Still, expect to pay a lot if you're planning to buy into the P30 series this spring.
Beneath these shiny exteriors available in a handful of colours — with the smash-hit Twilight returning — are new and improved implementations of the Kirin 980 chip from Huawei's semiconductor arm HiSilicon, promising to squeeze out even more performance and efficiency compared to the SoC configurations designed for the Mate 20 family which Huawei debuted late last year.
While the vast majority of the new series' specifications were widely expected, some small surprises remained but let's not get wrapped into the technical mumbo-jumbo just yet, especially since it's not all good news. How about first humoring Huawei and focusing on what the company itself wants to highlight - the fact that its new range absolutely crushes every other mobile camera ever created.
Something unprecedented, something blue...ish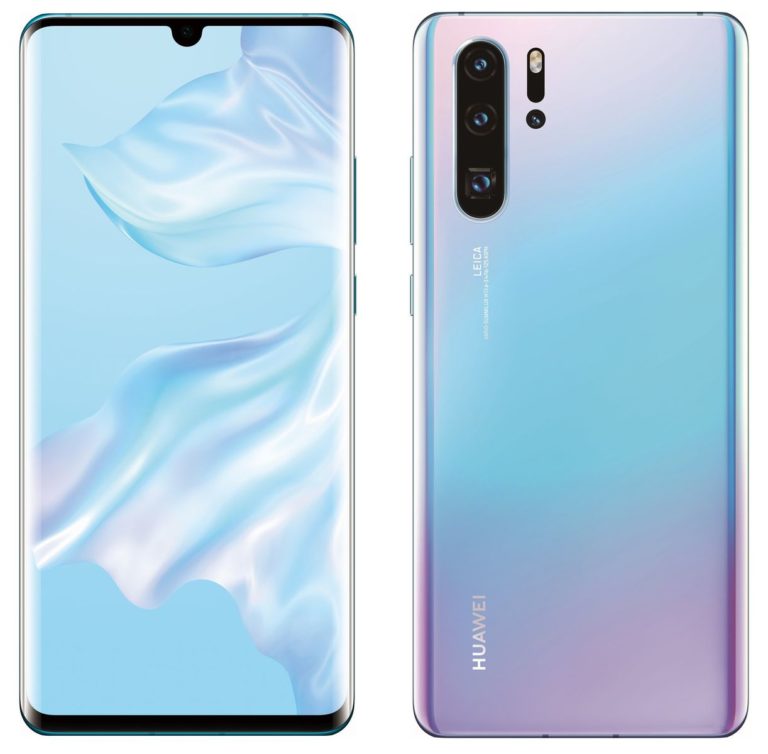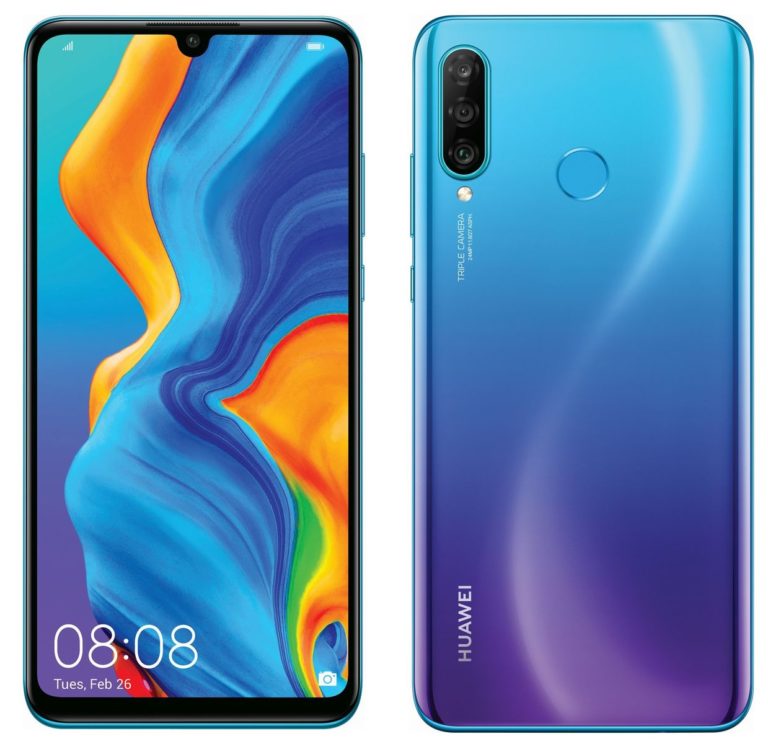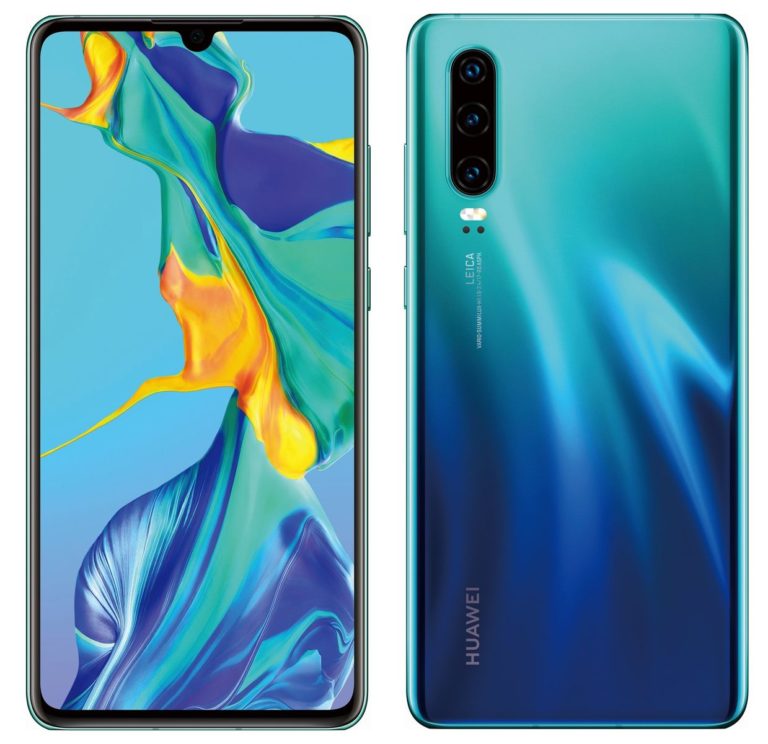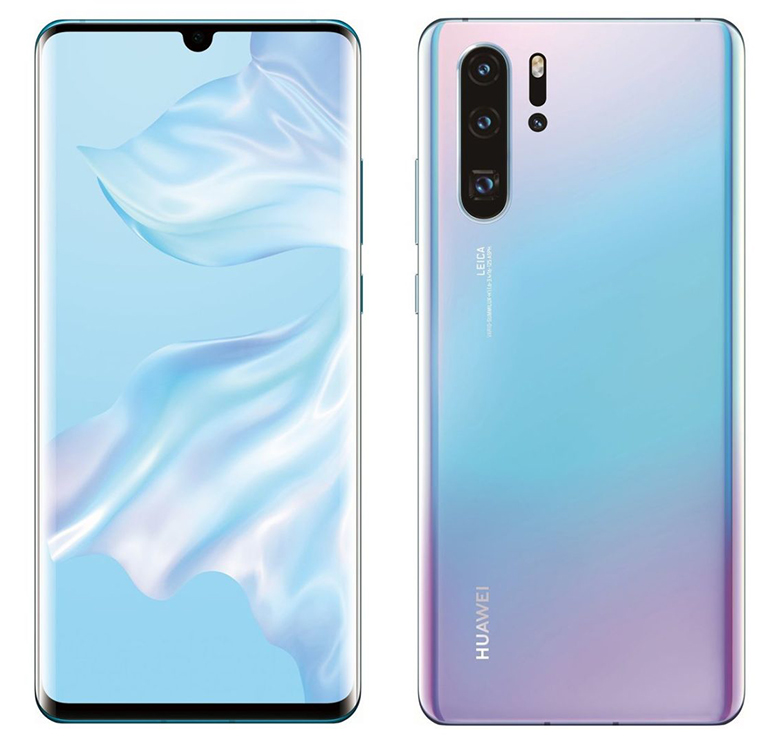 Whereas the triple-camera goodness was reserves for the Pro-branded member of the P series last year, both now utilize such systems. Well, this is actually a quad-sensor setup if you count the time-of-flight module for three-dimensional photography, i.e. super-accurate depth-sensing.
Naturally, the HUAWEI P30 Pro is still the more capable of the two in regards to mobile photography; even if one was to avoid counting megapixels, image noise in low-light photos, artifacts, or a lack thereof, and otherwise invest countless hours into analysing every little detail of the two camera setups at hand, two words are enough to explain the main selling point of the HUAWEI P30 Pro that's also exclusive to it - "five-times zoom." Yes, a compound word counts as one.
Lossless zoom is the elusive holy grail of mobile photography that's been troubling manufacturers daring to look beyond standard 2x options for many years now. While OPPO recently managed a similar breakthrough, Huawei is still the first manufacturer to come out with a consumer-grade zoom solution offering lossless magnification beyond a factor of two. It manages to do so while remaining a rather slim affair, with its camera bump being relatively subtle.
If 5x lossless zoom isn't enough to suit your tastes, there's also 10x hybrid magnification offered by the HUAWEI P30 Pro, just don't expect it to do wonders. Naturally, digital zoom now climbed to a factor of 50 but you don't ever want to see i.
The HUAWEI P30 series marks yet another generation of Huawei devices focusing on mobile photography as their key selling point, which isn't out of the ordinary for today's day and age, especially when it comes to Chinese manufacturers, though Huawei has certainly taken things to the next level.
E.g. the maximum light sensitivity of the HUAWEI P30 Pro sits at ISO 409,600. Sure, its sensor probably won't deliver serviceable results beyond ISO 12,800 (and even that is pushing it) but that isn't to say the firm is now not at the forefront of mobile photography, a position it's been holding for a full year following years of joint Apple-Samsung dominance first broken by the HUAWEI P20 range in 2018.
While still on the subject of cutting-edge, the HUAWEI P30 range also comes packed with the world's first RYYB sensor called SuperSpectrum which replaces green pixels with a series of yellow ones, consequently improving on the already impressive low-light performance of Huawei's 2018 Android flagships. Huawei claims this to be a no-compromise solution since it can still easily get to green pixels by combining the yellow and blue ones.
Underlining all of this insane tech which is still infused with Huawei's automation-oriented artificial intelligence is the company's latest tagline attached to the HUAWEI P30 range: rewrite the rules ."Rewrite," indeed.
When you come at the king, you better bring extra shooters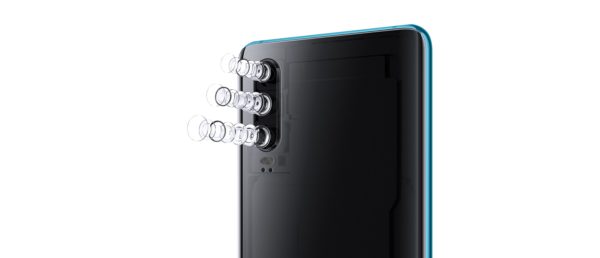 If there were any doubters left after last year, Huawei has now proven the HUAWEI P20 and HUAWEI Mate 20 ranges were not just happy accidents stumbling upon the secret of high-quality mobile photography, both in terms of image sharpness, colour accuracy, miscellaneous features such as 3D masks, and consistency.
Sure, the HUAWEI P30 family still offers the same MIUI (now based on Android 9 Pie) that's a love-it-or-hate-it kind of firmware, only the smaller HUAWEI P30 offers a 3.5 mm headphone jack (though last year's HUAWEI P20 lineup lacked it completely, so this is actually an improvement), and these beautiful OLED panels which even curve around the HUAWEI P30 Pro's long edges remain FHD affairs, capped at a resolution of 2,340 by 1,080 pixels. Yet looking at the entire package, from two-way wireless charging capabilities of the more premium member of the line, phone-to-PC functionality, seemingly countless memory configurations, massive-capacity (4,200 mAh for the HUAWEI P30 Pro and 3,650 mAh for the HUAWEI P30) batteries with fast charging up to 40 W (yet another completely mental feature that's likely to remain a rarity on the market until at least next year), there's no denying what's on offer with Huawei's latest Android flagships is a truly premium mobile experience.
It may not be for everyone and it may not come to the U.S. and by "may" we meant "no way it will ever" but ultimately, Huawei is once again showing it means business when it says it wants to surpass Samsung and take away its title of the world's largest smartphone vendor.
By doubling down on the mobile photography aspect, Huawei ended up with a pair of devices that are extremely easy to advertise - just state this is the best mobile camera on the market with a good chance of retaining that title for the next year and you should be good. The company appears to be aware of that fact as it has toned down the number of AI mentions in its marketing, despite the fact the HUAWEI P30 and HUAWEI P30 Pro are its "smartest" mobile devices to date.
The HUAWEI P30 and HUAWEI P30 Pro will become available for purchase on a global level next month, with the company already offering them in Europe as of today seeing how some countries on the Old Continent seem to be enjoying the benefit of immediate shipping. The range starts at nearly €800 and goes all the way up to €1,249, which translates to a range equivalent of $900 - $1,410.