New HUAWEI Noise Cancelling Earphones Review: 7 Reasons to Choose HUAWEI FreeBuds 4i The ability to connect our devices without the need for wires or cables marks an incredible step in terms of technological freedom. Especially when it comes to true wireless earbuds, which allow us to listen to audio and make hands-free calls, without getting all tangled up.
But true audio freedom doesn't mean just being able to hear easily, it also means being able to hear well. That's where active noise cancellation (ANC) comes in, damping out surrounding noise so you can truly hear what you're listening to.
As a result of Huawei's continuous efforts to bring true wireless ANC earbuds to music lovers of every kind, in 2021, HUAWEI FreeBuds 4i are being launched.
Where HUAWEI FreeBuds 4i Stand Out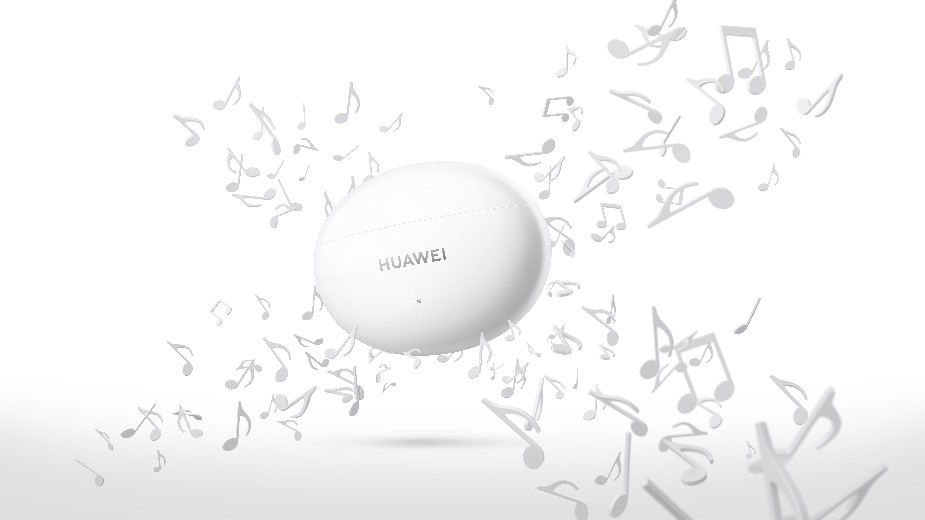 HUAWEI FreeBuds 4i truly carries the mantle of the FreeBuds family forward, featuring the following awesome features:
Powerful active noise cancellation
High sound quality
Comfortable fit
Intuitive gesture controls
Premium design
Long battery life and fast charging
Easy connectivity
Let's look at each feature in turn and how they make HUAWEI FreeBuds 4i the new go-to true wireless ANC earbuds.
1.
Active Noise Cancellation Earbuds
Active noise cancellation is relatively new in the world of earbuds. For a pair of earbuds in the low to medium price range, ANC is still pretty rare.
However, HUAWEI FreeBuds 4i bring the wonders of ANC technology to the reach of everyone. Built-in noise-cancelling microphones are combined with the latest algorithm to produce knock-out noise cancellation, whether you're in a busy shopping centre, out on the street or on noisy public transport.1
Improved calibration methods also target everyday ambient noises, such as the annoying hum from air conditioning and computer fans. Plus, precision-engineered ducts in each earphone effectively reduce the effects of wind noise when you're out and about.2
HUAWEI FreeBuds 4i employ dual microphones to detect unwanted ambient noise. Advanced algorithms then create inverted sound waves to cancel out those unwanted sounds. All without increasing pressure in the ears or compromising on sound quality.
While you still want to enjoy immersive audio out in public, having less awareness of what's going on around you can be a source of risk. Which is why HUAWEI FreeBuds 4i come with Awareness Mode, allowing you to enjoy noise cancellation while still being aware of important sounds around you.
And with HUAWEI FreeBuds 4i, clear sound goes both ways. Dual external microphones pick up your voice even in bustling crowds, and then clarify it via neural network AI technology for crystal-clear calls every time.
2.
Great Sound Quality
Quality of music is a very subjective thing. But what's not subjective is quality of sound.
Despite their compact size, each HUAWEI FreeBuds 4i earbud contains a large 10 mm dynamic driver, to achieve impressively strong bass, amplified via the rear sound chamber.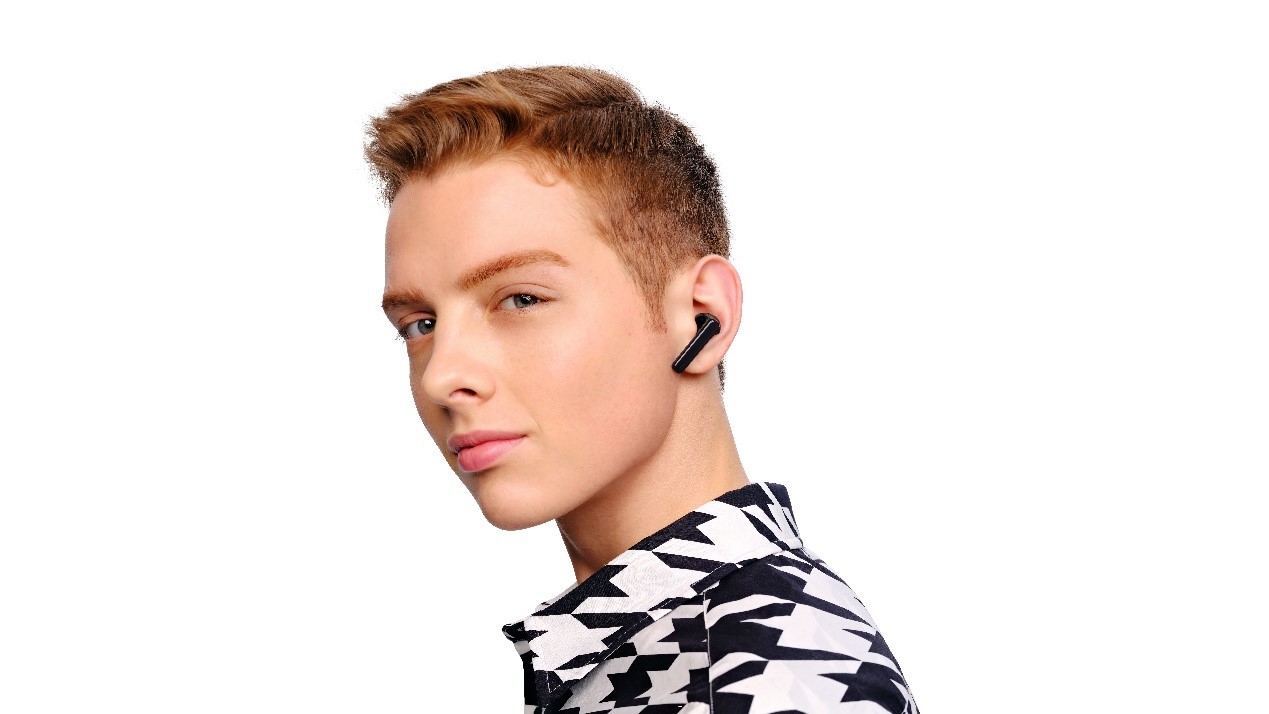 Employing a PEEK+PU polymer diaphragm that's light and elastic for a high degree of sensitivity and dynamic responsiveness, all those audio details you know and love are more faithfully reproduced.
For the first time ever, with HUAWEI FreeBuds 4i, Huawei's audio team has created audio tuning especially for pop music.
After testing multiple instruments, rhythms and vocal styles in the lab and real-life environments to determine the optimal adjustments and settings, the result is a premium pop experience, whenever you pop those earbuds in.
3.
Comfortable Fit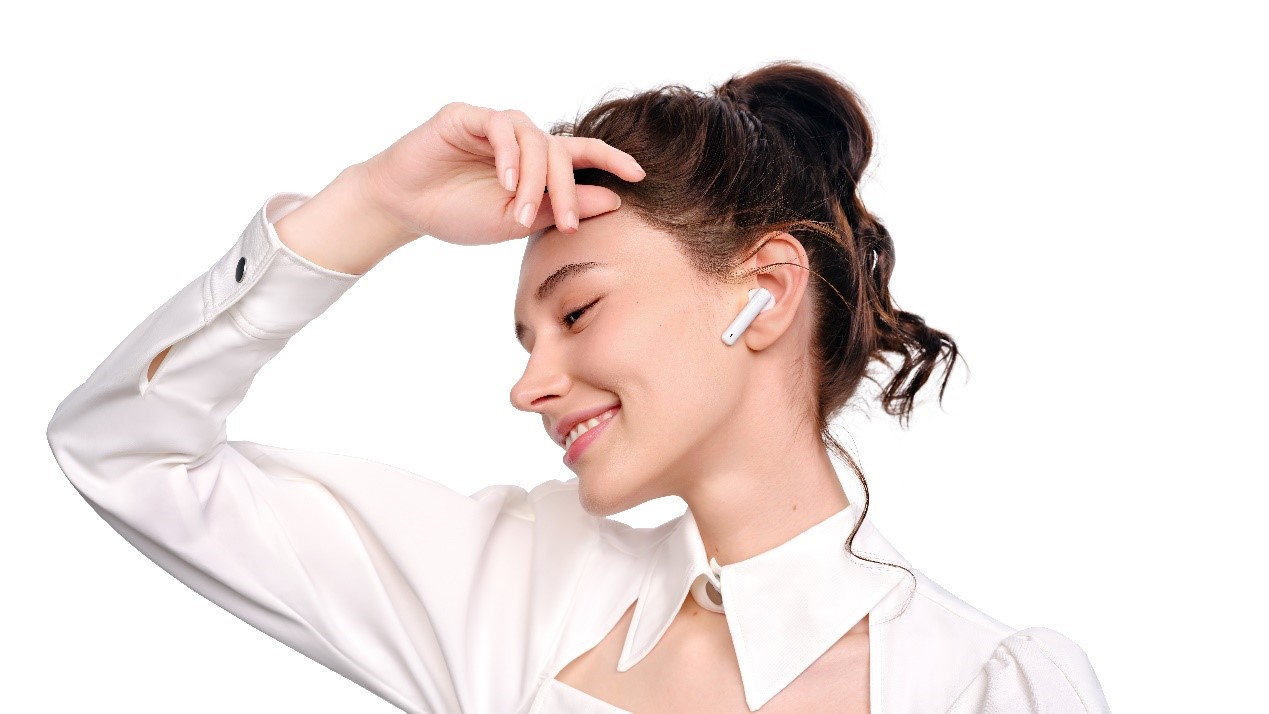 If you're going to be wearing them for long periods of time, day in day out, then comfort is key.3
HUAWEI FreeBuds 4i have undergone thousands of rounds of comfort tests, resulting in a shape design naturally suited to each individual's ear canal.
The compact, lightweight body of HUAWEI FreeBuds 4i not only means they're easier to carry, it also means the potential for ear strain after hours of use is massively reduced.
4.
Intuitive Gesture Controls
For true audio freedom on-the-go, HUAWEI FreeBuds 4i provide easy-to-perform gesture controls through the earbuds themselves, for instant command over all your audio.
HUAWEI FreeBuds 4i have dual-sided capacitive touch sensors for smooth responsiveness and accurate detection. Built-in smart algorithms not only help avoid those pesky mistouches, but also learn from the way you individually interact with the earbuds for enhanced responsiveness the more you use them.
Easily control music playback, voice calling, and noise cancellation, all with double tap or long press.
And because the surface is finished in a high-gloss coating to repel dirt and scuff marks, you'll be able to keep your beautiful earbuds looking nice for a whole lot longer.
5.
Premium Design Even for the most die-hard audiophile, getting earbuds that are as cool and stylish as the music you listen to is a definite requirement.
When you're wearing earbuds, the most noticeable part is the stems. This is why on HUAWEI FreeBuds 4i we made them slightly flattened, with a smooth rounded 'edgeless' design that just looks way cooler.
The oval-shaped, compact charging case is beautifully polished for a smooth feel in your hand and fits neatly in your palm, while the flattened back allows for it to be securely placed on surfaces.
But without choice, there's simply no style. Choose from three eye-catching colours: the classic stylings of Ceramic White or Carbon Black, or for a bolder, more vibrant look, Red.
6.
Long Battery Life and Fast Charging
Since wireless earbuds are a device to be taken with you anywhere, you want to make sure they have sufficient battery life to sustain you for hours of music playback and voice calls.
Sporting a large battery in proportion to their compact size and a low power consumption design, HUAWEI FreeBuds 4i truly deliver on the promise of long life.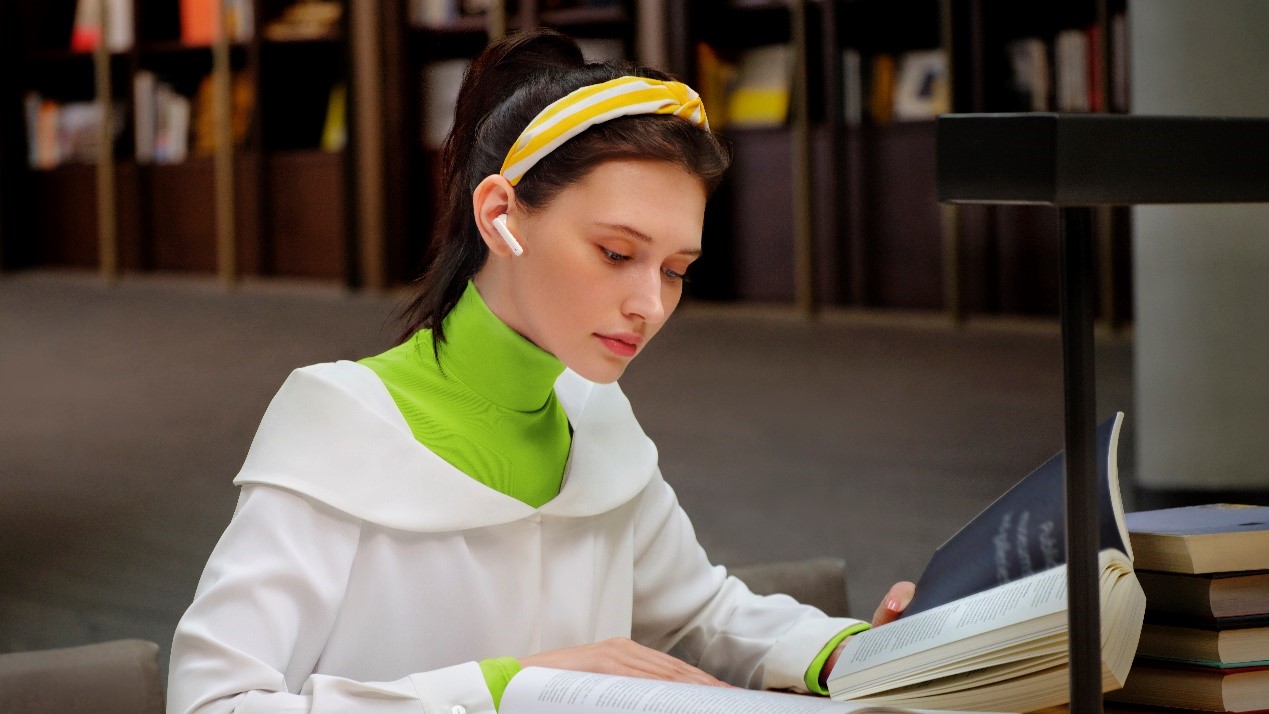 From a single full charge, you'll get ANC-enabled music playback for an incredible 7.5 hours or voice calls for up to 5.5 hours.4 And when you don't need noise cancellation, with ANC mode off, you can get a whopping 10 hours5 of music playback or 6.5 hours6 of voice calling.
Combined with the fully charged case, you can expect to enjoy all-day power, with up to 22 hours of music playback or 14 hours of voice calls.6
When you do need to recharge the earbuds, thanks to fast charging technology, you'll get a whole 4 hours' of audio enjoyment from just a 10-minute charge7.
7.
Easy Connectivity
For a more convenient, hassle-free life, you want the wireless connection process to be as simple and fast as possible.
When pairing HUAWEI FreeBuds 4i to your devices for the first time, there's no need to trawl through your phone or laptop settings. Instead a pop-up window automatically displays on your device screen and all you need to do is click to complete the pairing.8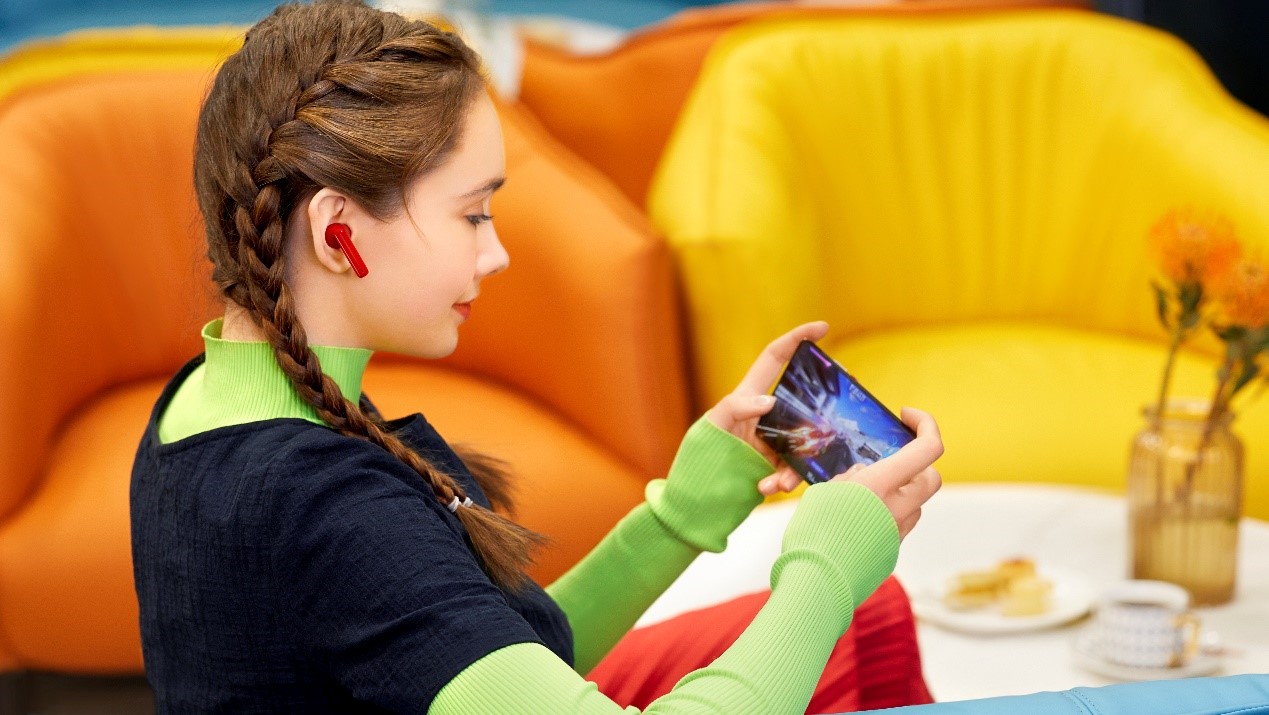 And after the first time, it just gets better. HUAWEI FreeBuds 4i automatically connects to paired devices just as soon as you open the charging case nearby, with the battery status of the charging case and each individual earbud clearly displayed.
HUAWEI FreeBuds 4i use advanced low latency algorithms9 to minimise the lag between audio and video. So, when you're gaming, watching sports or hit shows, every aspect of your favourite entertainment is enhanced.
Whether it's awesome active noise cancellation you're looking for, great sound quality from comfortable, compact earbuds, incredible long-lasting battery life, or all of these and more, HUAWEI FreeBuds 4i are a great choice to upgrade your audio life.
1. When ANC is turned on, you may be less aware of the dangers around you, please make sure your're in a safe area.
2. The main microphone adopts the classic staggered slit-duct design, and the sub microphone adopts the original slit-duct design, which effectively reduces wind noise caused by air friction between the two microphone pickup ports.
3. Please note: if you experience any allergic reaction while using HUAWEI FreeBuds 4i, immediately discontinue use and consult your doctor.
4. The data comes from Huawei labs with conditions by default: volume at 50%, ANC turned on, and AAC mode enabled. The actual condition may vary due to the volume, audio source, environment and user habits.
5. When HUAWEI FreeBuds 4i is fully charged, it can play music for up to 10 hours continuously. The data comes from Huawei labs with conditions by default: volume at 50%, ANC turned off, and AAC mode enabled. The actual condition may vary due to the volume, audio source, environment and user habits.
6. The data comes from Huawei labs with conditions by default: volume at 50%, ANC turned off, and AAC mode enabled. The actual condition may vary due to the volume, audio source, environment and user habits.
7. This charging data and battery life only applies to wired charging, or wireless charging when the charging case has no less than 80% battery left. The data comes from Huawei labs with conditions by default: volume at 50%, ANC turned off, and AAC mode enabled. The actual condition may vary due to the volume, audio source, environment and user habits.
8. The pop-up and pair function requires smartphones and tablets running EMUI10. Other devices support Bluetooth pairing.
9. The low latency function requires smartphones and tablets running EMUI 11.