2019/04/12
HUAWEI P30 Series Breaks All Flagship Pre-order Records; Goes on Sale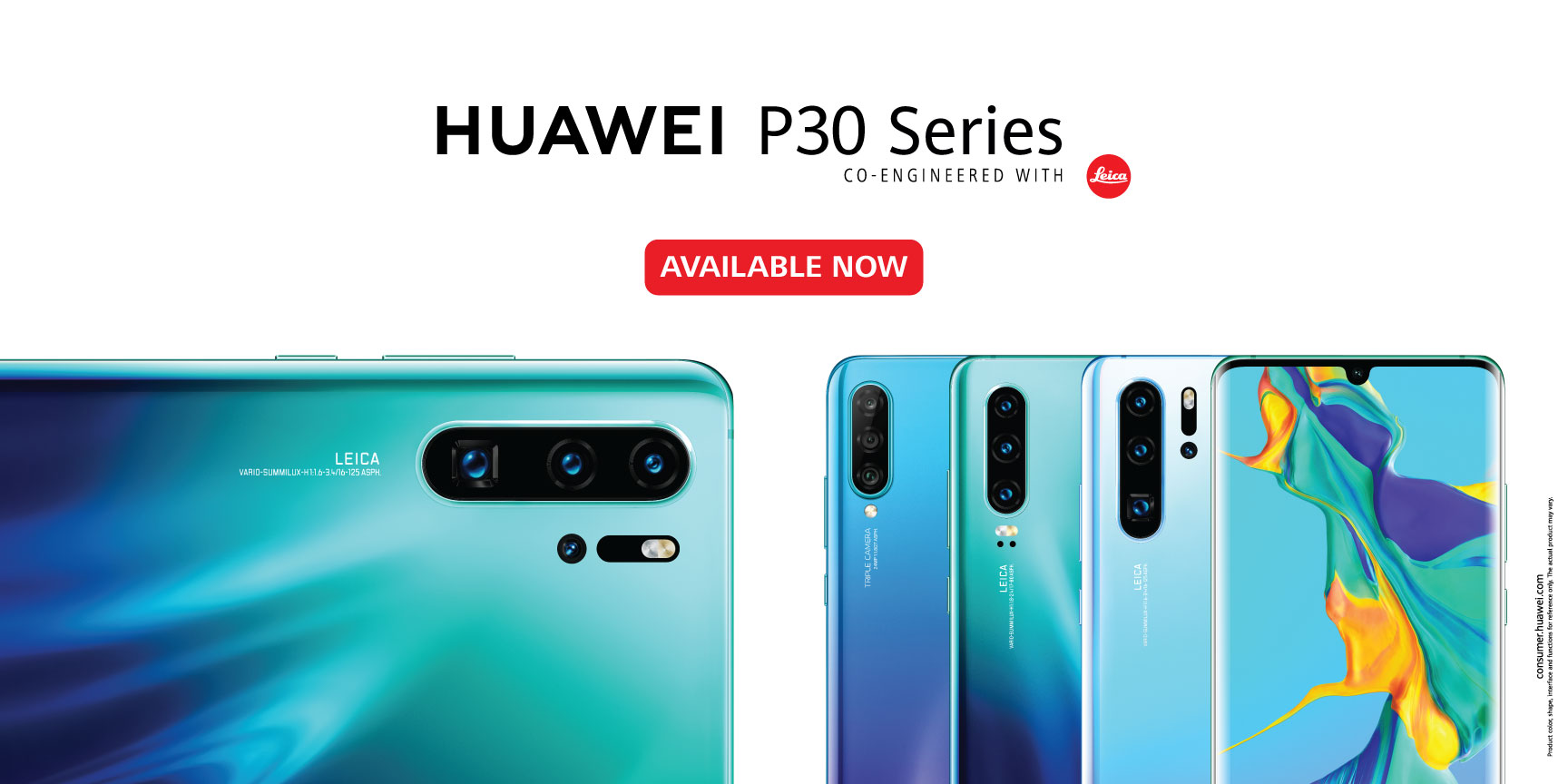 Shortly after its much anticipated global launch, HUAWEI P30 Series is officially available in the market after breaking all previous flagship records during its pre-orders.
Lahore – Friday, 12 April, 2019: It is the first time ever that Huawei CBG has brought a flagship smartphone to the Pakistani market shortly after launching globally. The HUAWEI P30 Series featuring HUAWEI P30 Pro, HUAWEI P30 and HUAWEI P30 lite has been the most anticipated flagship smartphone series this year taking the crown for its unmatched camera capabilities and innovative technology. The good news is that it is finally available to purchase in the market starting Saturday, 13 April, 2019.
During the 12-day pre-order phase, the series raked-in more than 5,000 pre-orders, exceeding all past records for Huawei flagships. The HUAWEI P30 Pro has also garnered global accolades with the Technical Image Press Association (TIPA) awarding it "Best Photo Smartphone" award at their general assembly.
See the Unseen
With a DXOMark score of 112, HUAWEI P30 Pro clinches the throne of the best smartphone camera. It is equipped with the Leica Quad Camera System which includes a SuperZoom Lens, a 40 MP Super Sensing Camera, a 20 MP Ultra Wide Angle Lens for a broader perspective, and a HUAWEI ToF Camera. All three variants of HUAWEI P30 Series sport a 32 MP front camera which can produce expert selfies that will glow with stunning detail, even in overexposed backlight or during the night.
But what really has people talking is the breakthrough of zooming technology in this series. HUAWEI P30 Pro pushes the the envelope with its 50x digital zoom that captures moments like never before! Not only that, but the Night Mode does the best-ever low-light photography that lets you see so many details in darkness.
Dazzling Design and Display
The HUAWEI P30 Series elevates premium design to new heights. It exemplifies the beauty of nature with backs that capture the ethereal beauty of the salt flats evoking the images of the breathtaking lake with its compact design. Drawing inspiration from the miraculous sea, sky and space combined; the HUAWEI P30 Pro and HUAWEI P30 come in Breathing Crystal and Aurora colours where-as the HUAWEI P30 lite is available in colours Black and Aurora.
HUAWEI P30 Series feature a new generation of FullView Display that brings you more than what meets the eye. For the purpose of displaying more content, HUAWEI P30 Pro features a double-curved Dewdrop display with a super small notch and minimal bezels.
Pioneering Technologies to Redefine User Experience
To top it off, HUAWEI P30 Pro is power packed with the Kirin 980 processor which is the world's first 7nm chipset plus up to 8 GB of RAM and 256 GB of memory storage. The HUAWEI P30 Pro features a large 4,200 mAh battery that supports a new generation of faster and more convenient capabilities such as the 40 W HUAWEI SuperCharge, along with 15 W HUAWEI Wireless Quick Charging and Wireless Reverse Charging. On the other hand, HUAWEI P30 lite is powered with Kirin 710 Octa-Core Chipset and comes with a 3,340 mAh battery.
HUAWEI P30 Pro is available for PKR 174,999/-, HUAWEI P30 for PKR 124,999/- and HUAWEI P30 lite for PKR 47,999/-.



About Huawei Consumer Business Group
Huawei Consumer Business Group (CBG) is one of Huawei's three business groups, providing a range of products including mobile phones, wearables, tablets and laptops. Huawei's products and services are available in more than 170 countries, and are used by a third of the world's population, ranking second in the world in mobile phone shipments at the end of May 2018.
Year-on-year growth was reflected in Huawei's rise as a globally recognized premium brand. In 2018, Huawei was ranked 48th on BrandZ's Most Valuable Global Brands list, 79th on Forbes World's Most Valuable Brands list and 25th on the Brand Finance Global 500 Most Valuable Brands list. Among the Fortune 500, Huawei climbed up the list to the 83rd place in 2017, up from 129th with a revenue of USD 78.51 billion, making the top global 100 for the first time.
As a leading technology company, Huawei invests a significant amount of its annual sales revenue to research and development efforts, and has established 15 research centers around the world. Among these facilities is the Huawei Aesthetics Research Center in Paris. Huawei's newest R&D center is the Max Berek Innovation Lab in Wetzler, Germany, where Huawei and Leica are jointly researching technologies to improve mobile device camera and image quality.