2019/10/15
Huawei Sheds Light on the Importance of its Ecosystem In the Entertainment Sector During JOY Forum 2019 in Riyadh
The Role of AI and 5G Technologies is Essential for taking the Entertainment Sector into the Future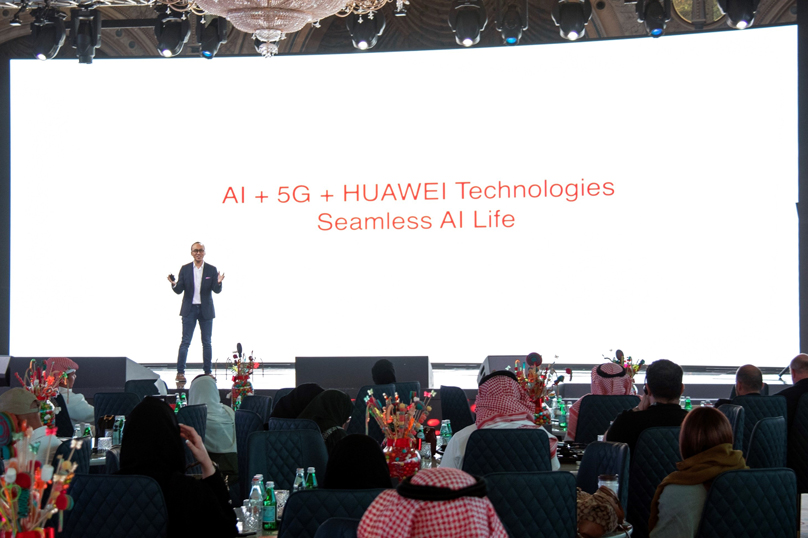 Riyadh, Saudi Arabia – October 15, 2019: Huawei Consumer Business Group has participated in the 2019 JOY Forum 2019 through a keynote speech given by Clement Wong, Director of Product Marketing. The Forum is centered on the evolving entertainment sector in the Kingdom and is empowered by the General Entertainment Authority (GEA) Sector Development Initiative which aims to build and develop the Saudi entertainment industry in line with the Vision 2030.
The JOY Forum 2019 amasses industry leading, global entertainment pioneers in one location, creating unparalleled investment and growth opportunities through a gathering encompassing pivotal conference topics, inspiring speakers, talent development workshops, awards, and other events. Out of the wide range of topics discussed during the forum, technology was at the forefront of all of them since after all one of the main drivers towards developing the entertainment sector in any region is technology and the role it plays , and no one knows technology like global tech giant Huawei.
During his keynote speech, Clement Wong, Director of Product Marketing elaborated on Huawei's Global Industry Vision (GIV) for the next 15 years and the 10 Future Trends that the brand foresees playing a pivotal role in shaping the technology sector moving forward. Those 10 trends being; Living with Bots, Super Sight, Zero Search, Tailored Streets, Augmented Creativity, Frictionless Communication, Working with Bots, Symbiotic Economy, 5G's Fast Arrival, and Global Digital Governance.
"Of the trends mentioned in my keynote I believe there to be one common element or theme that ties it all together, and the absence of which would slow down the progress of the ever growing global technology industry. That being AI and 5G and the role they play in changing the way human beings interact with machines", said Wong. He continued: "We live in a day and age where we are surrounded by technology all the time, from smartphones, to smart watches, to even smart homes, we are constantly being exposed to different forms of technology that have previously operated independently, and we have come to a point where we need these machines to start communicating with each other and start thinking for themselves in order to complement our very complex brains".
In his keynote, the Director of Product Marketing had highlighted on "HUAWEI Mobile Services (HMS) which rethinks digital lifestyle and provides a smarter, faster and better seamless AI digital life experience for global users", adding: "HMS together with HUAWEI third-party applications and services forms an HMS Ecosystem - an intelligent mobile internet ecosystem for 570 million Huawei users across the globe". He continued: "HMS Ecosystem has already attracted 1.01 million registered developers around the world. More than 45 thousand applications have already been integrated with HMS Core globally by end of August, with an annual increase of 65%".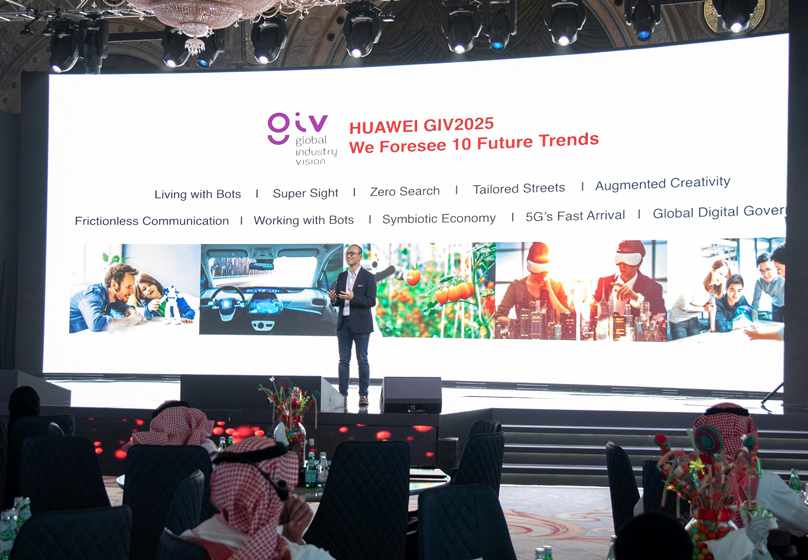 In this regard, and to encourage more developers to integrate qualitative apps to HMS Ecosystem, Huawei has increased its investment from one billon CNY to a billion in USD to global developers – the "Shining Star" program has been significantly upgraded. 80% of the investment is targeted at incentivizing and accelerating global developer innovation. It also aims to cover the development, growth and marketing funds needed.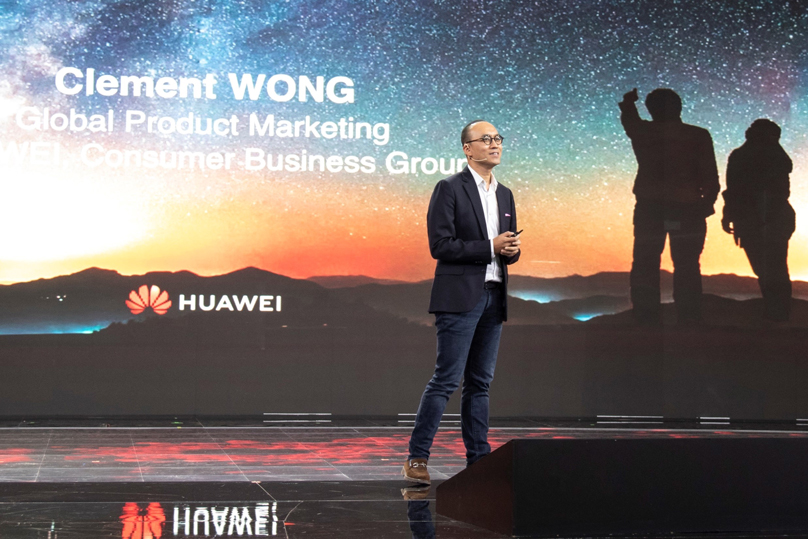 The Director of Product Marketing ended his keynote mentioning that "AI systems can be used by humans to produce creative works that were never thought possible, and with the implementation of 5G, imagine where we could take this. The possibilities of AI and 5G technologies are as diverse and limitless as the human potential is, which is why we endeavor to bring digital solutions to people and businesses across the globe, to help unlock the creativity deep within every person"