Active edition: 26 g
Classic edition: 30 g
10-day battery life
for typical usage
10-day battery life
for typical usage
7-day battery life for typical usage
Wireless charging
14-day battery life for typical usage
Wireless charging
Automatic SpO2 monitoring
TruSeenTM 5.0 heart rate monitoring
Automatic SpO2 monitoring
TruSeenTM 4.0 heart rate monitoring
Automatic SpO2 monitoring
TruSeenTM 5.0+ heart rate monitoring
Skin temperature detection
Audio Companion for Fitness
97 workout modes
Daily activity tracking and monitoring
Animated quick-workouts
96 workout modes
Daily activity tracking and monitoring
Personal AI running coach
100+ workout modes
Daily activity tracking and monitoring
Voice assistant;
Quick message reply; Music playback
Message reminders;
Music playback control
Voice assistant;
Message reminders; Music playback
50 meters water resistant*
50 meters water resistant*
50 meters water resistant*
Android 6.0 or later
iOS 9.0 or later
Android 5.0 or later
iOS 9.0 or later
Android 6.0 or later
iOS 9.0 or later
*Devices complying with the 5ATM-rated water have a water resistance rating of 50 meters under ISO standard 22810:2010. This means that they may be used for shallow-water activities like swimming in a pool or ocean. However, they should not be used for scuba diving, waterskiing, or other activities involving high-velocity water or submersion below shallow depth.
For details of waterproof precautions, please refer to: https://consumer.huawei.com/ae-en/support/how-to/newbie-guide/en-us00738723/
Lets your fingers fly and eyes roam
With its 1.74-inch AMOLED display, framed to perfection by ultra-narrow bezels, HUAWEI WATCH FIT 2 gives you exactly what you need with just a raise of the wrist. From workouts to incoming calls, everything is laid out for you in a refreshingly natural way.
Wear your heart on your sleeve
HUAWEI WATCH FIT 2 comes with creative AOD designs for all its stunning watch faces3, and the boundless Watch Face Store makes it easy to craft styles that speak to you. A nimble dial packs a treasure trove of everyday features, so that your custom view comes in a convenient package.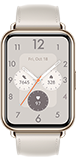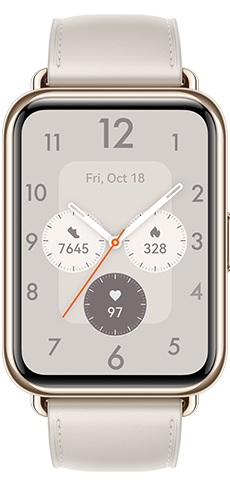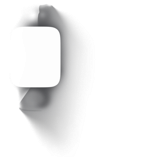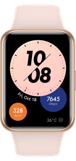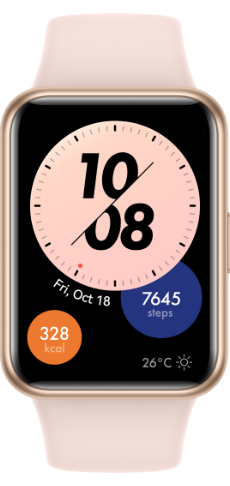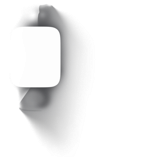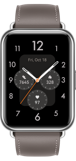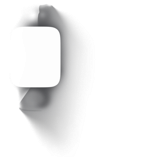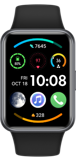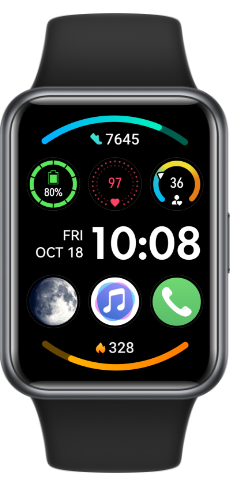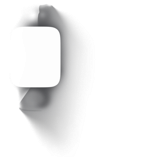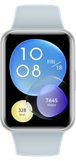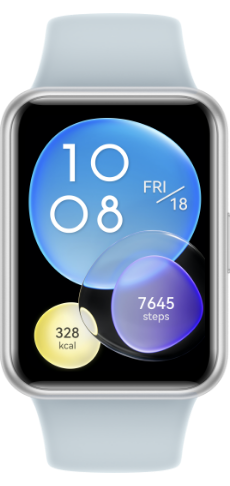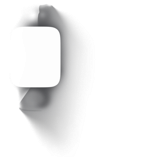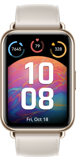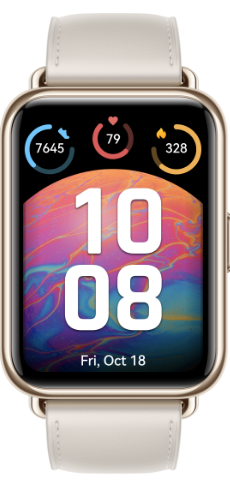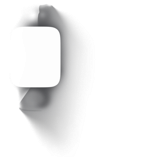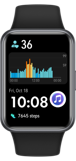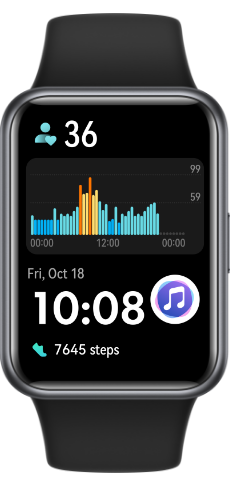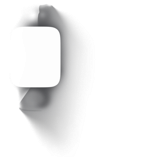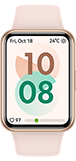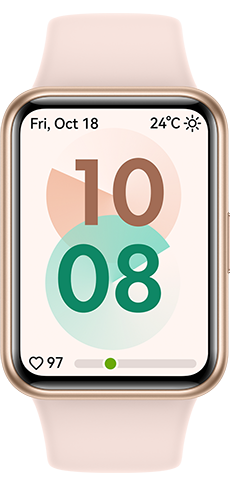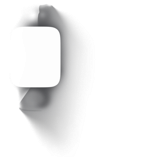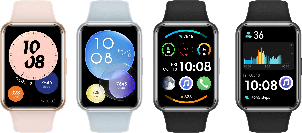 Wrap your favourite straps
The Active Edition offers a snug, skin-soothing fit, while the Classic Edition's fashionable leather impresses with its fine-grained textures. And let's not forget the minimalist metal form on Elegant Edition, which provides a unique allure that literally shines through. With seven dazzling colours and three materials to choose from, treat your wrist to the wardrobe it deserves!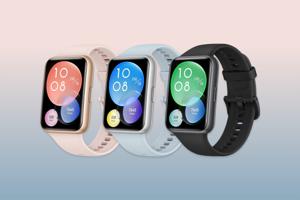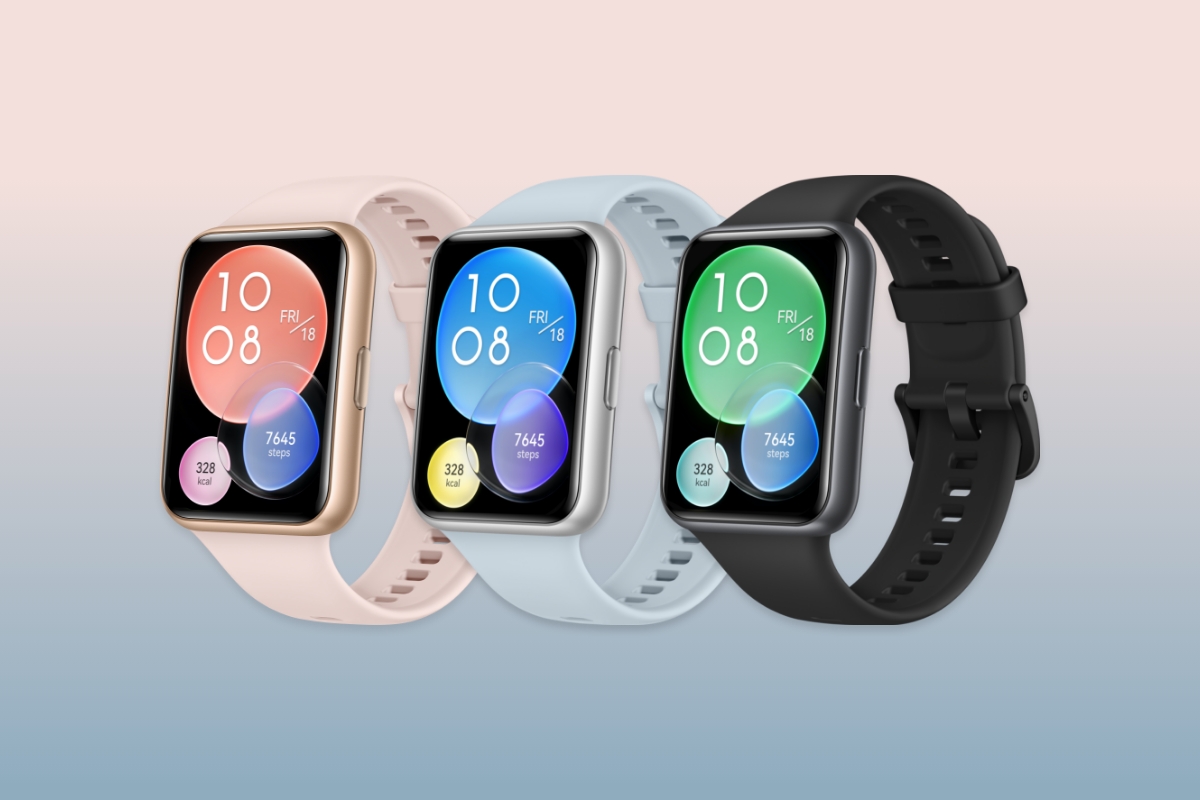 Active
Edition
Sakura Pink
Isle Blue
Midnight Black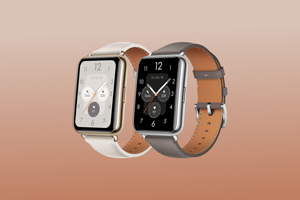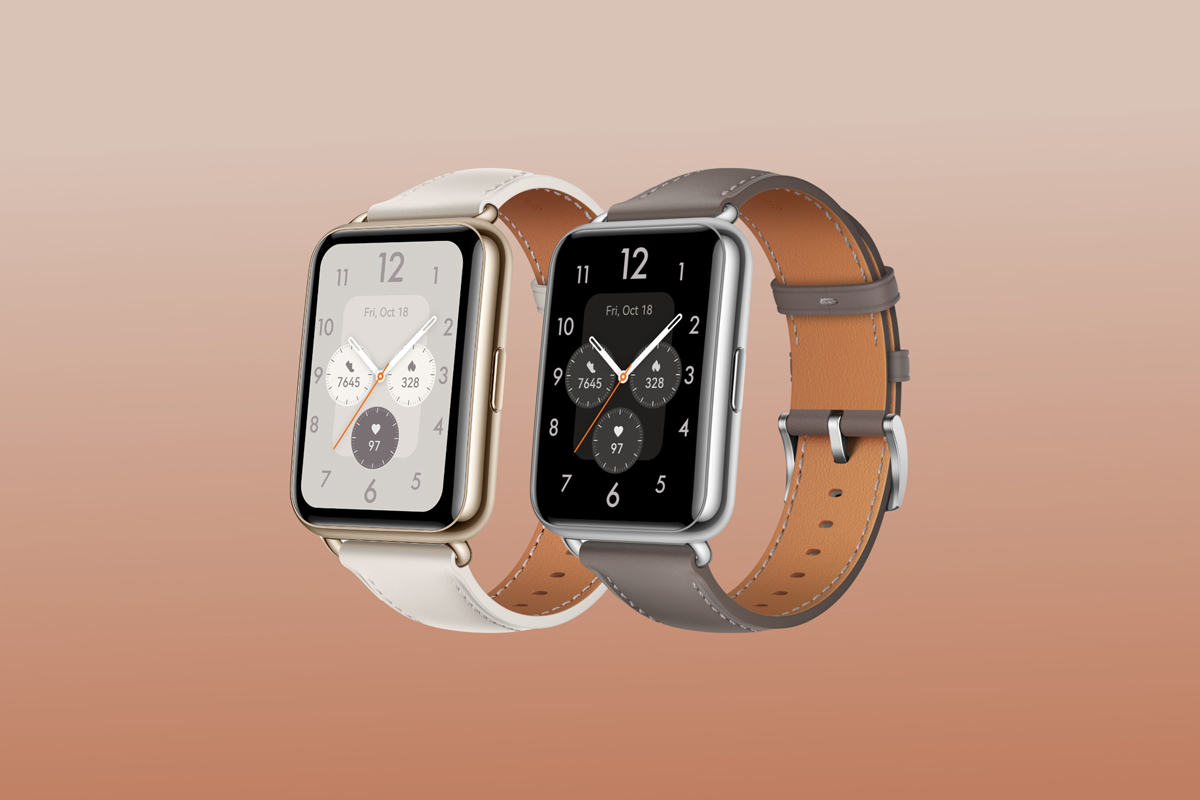 Classic
Edition
Moon White
Nebula Gray
Link to what
you love
HUAWEI WATCH FIT 2 features an innovative, press-to-release "Link" design4, which means that switching straps is as easy as swapping bracelets. Need a different colour? Just press, switch, and you're all set to go!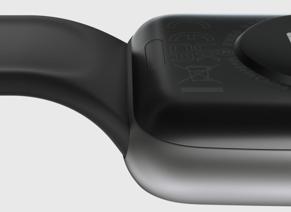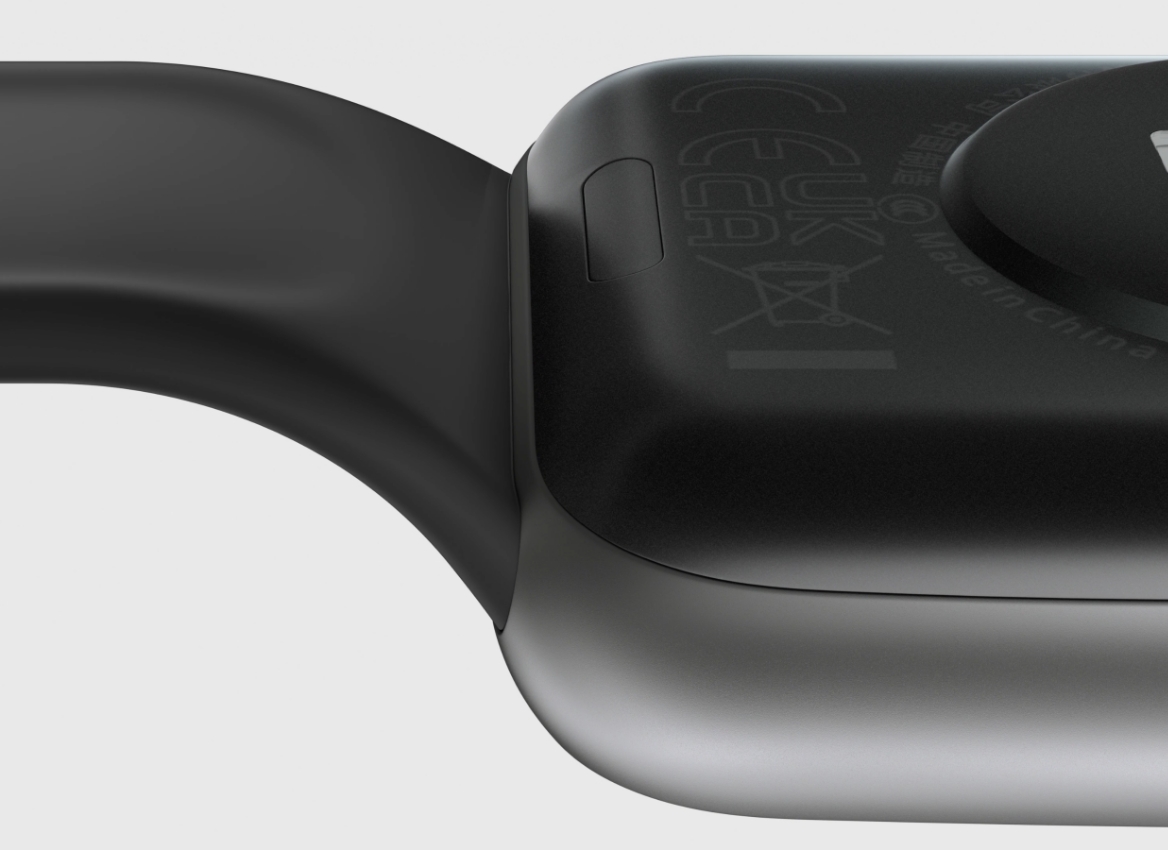 Tap to transfer
Set a picture from your phone as your watch face, by transferring it with just a tap5, and showcase entire images on the tantalizing square screen. Then continue to tap away to fit even more life moments onscreen.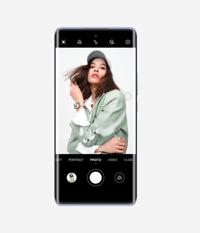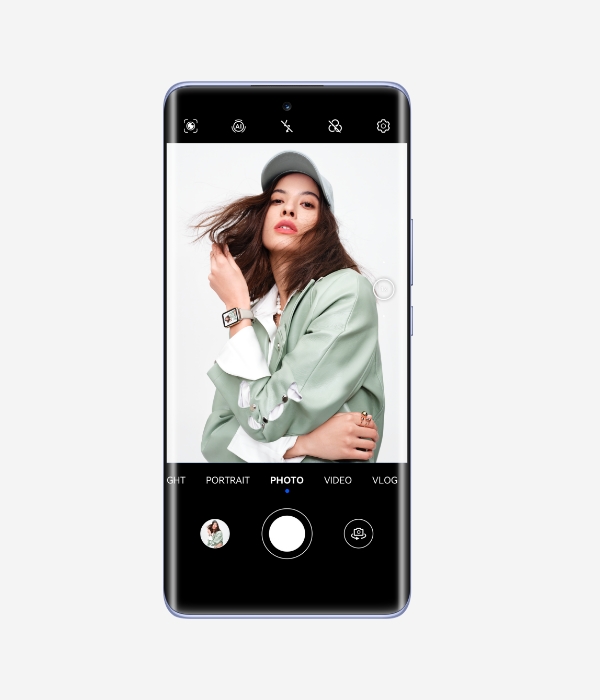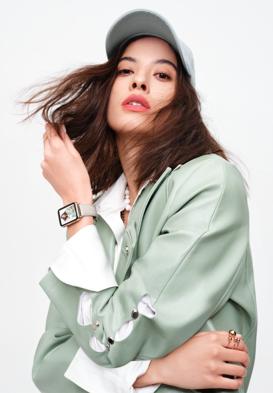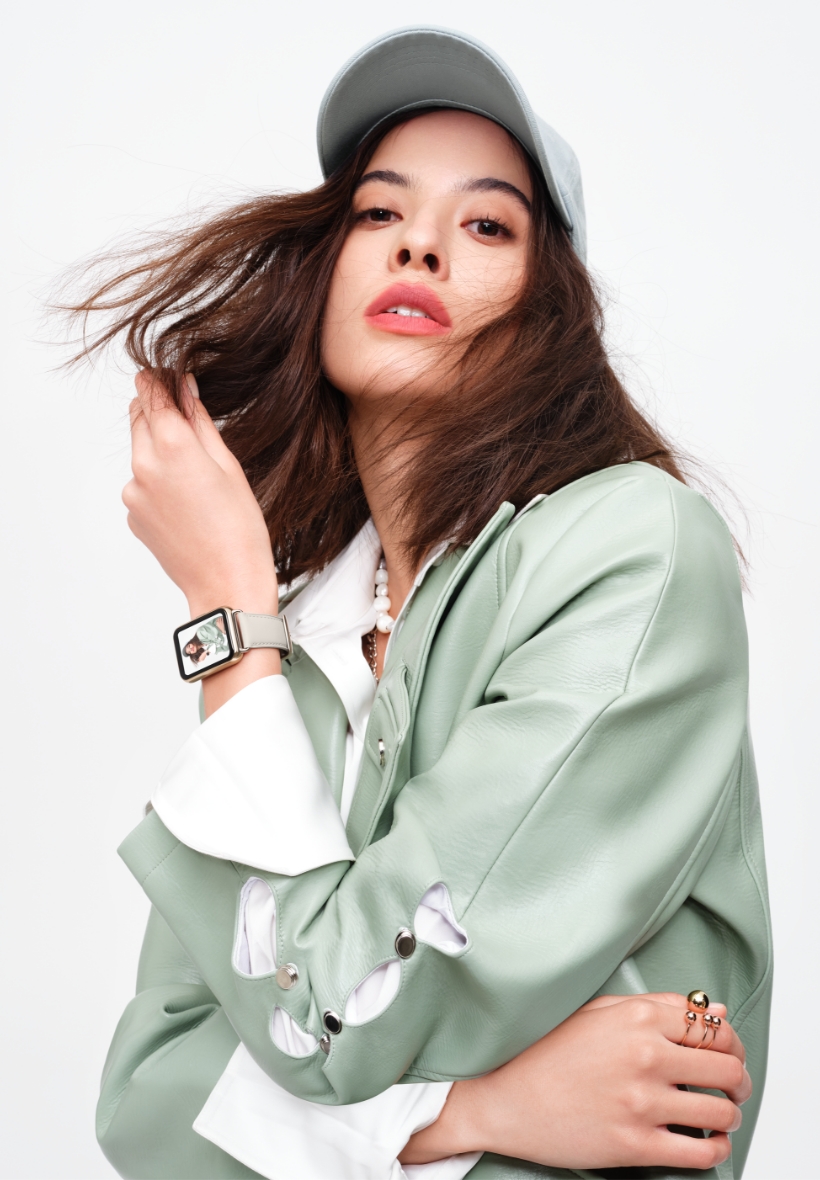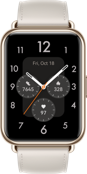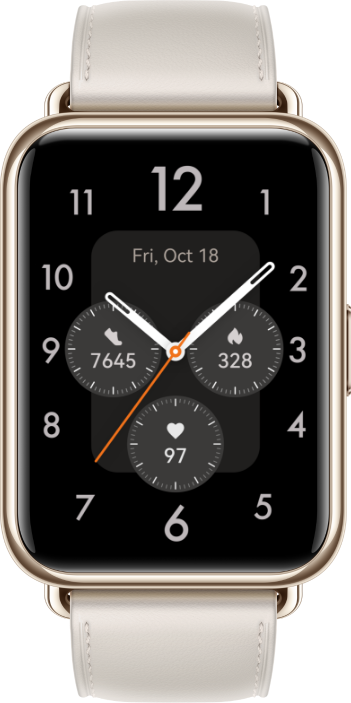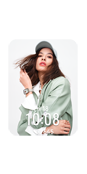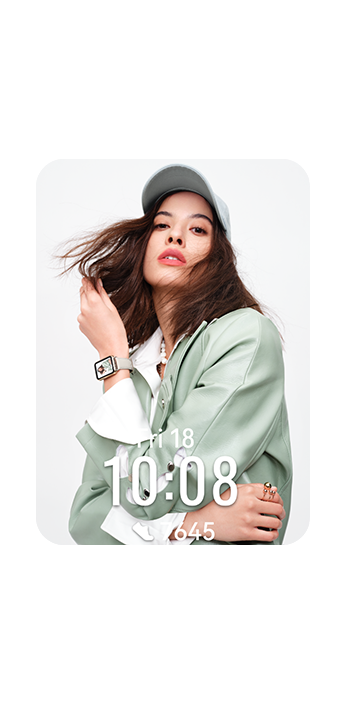 A battery that goes
above and beyond
A full charge on your watch powers up to 10 days of typical use, or 7 days of heavy use6, which means you can listen without limits and live life to the fullest, without losing any sleep! You can even get a whole day of use on just a 5-minute charge.7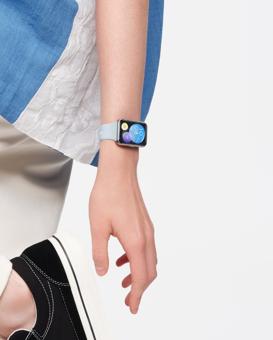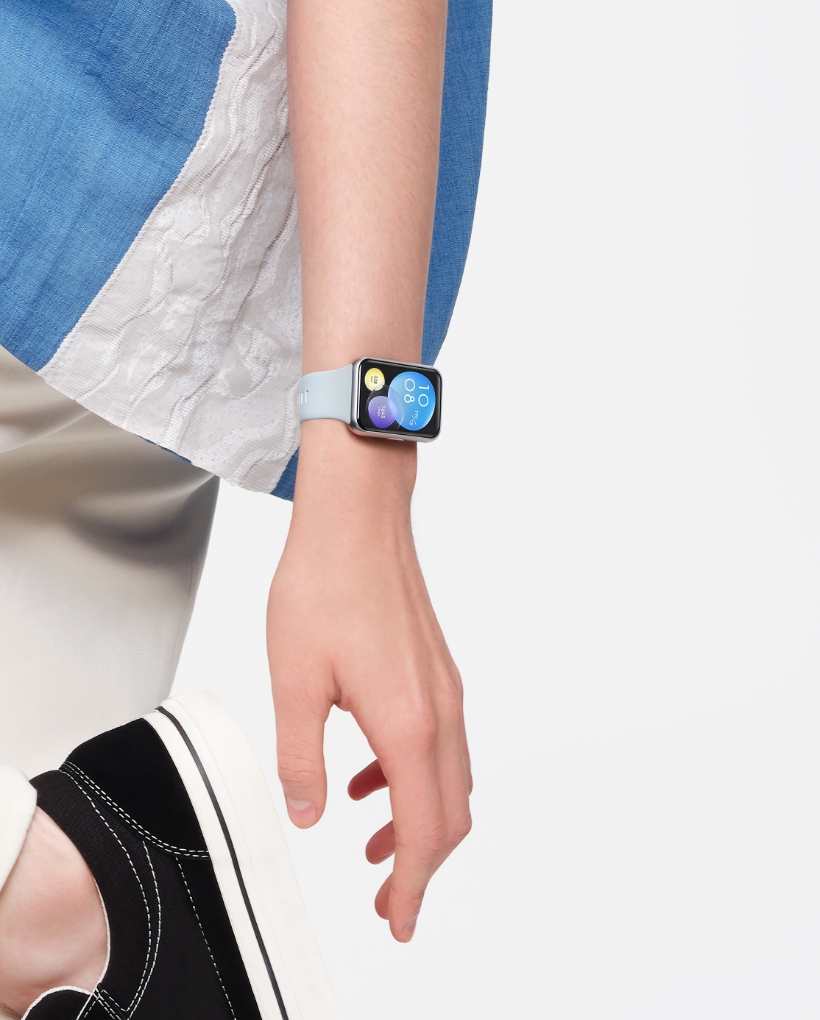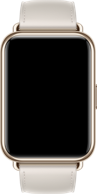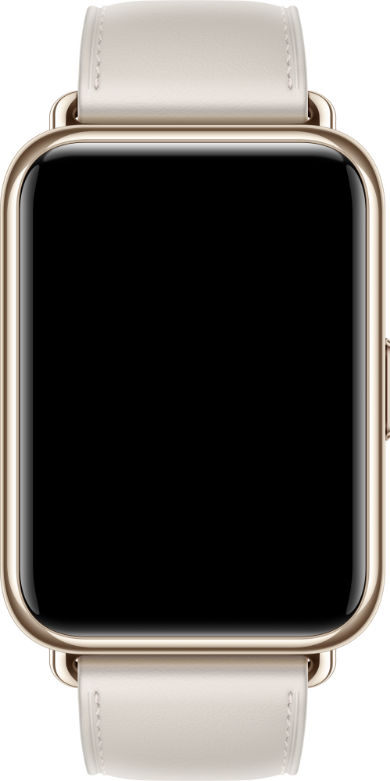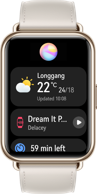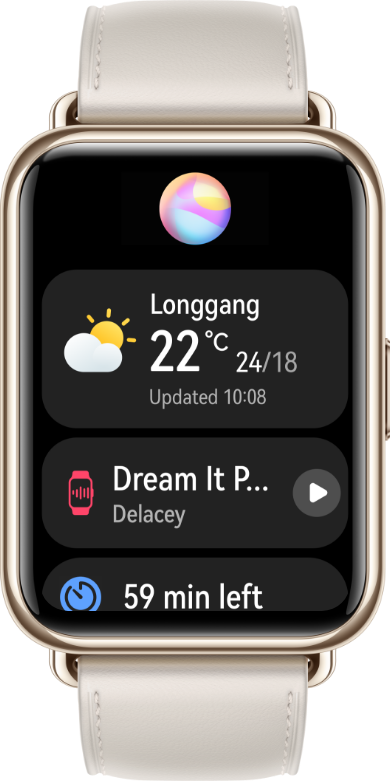 Slide right,
for silky smooth service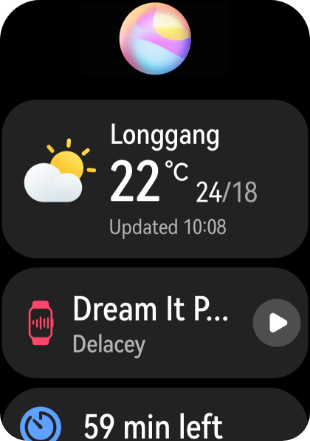 Sliding right takes you to the HUAWEI Assistant∙TODAY screen, which shows the weather or music playback. You can even use this gesture to wake up the Voice Assistant,10 for truly effortless service access.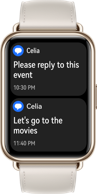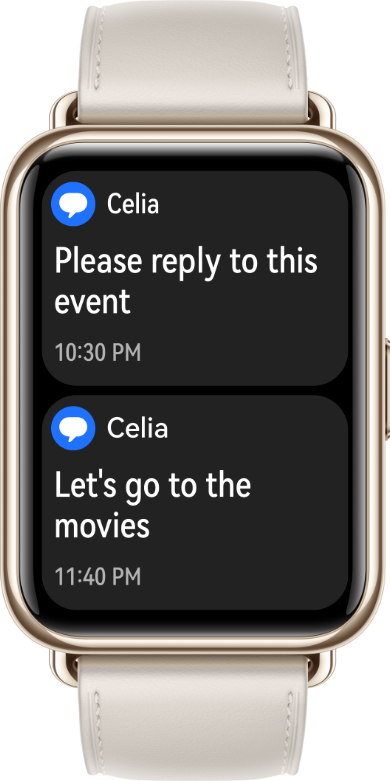 Timely reminders,
to stay ahead of the curve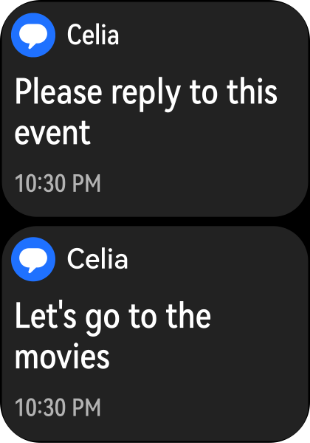 HUAWEI WATCH FIT 2 is the daily life assistant of your dreams, keeping you plugged in with real-time reminders, while even syncing messages and emails from your phone.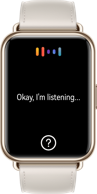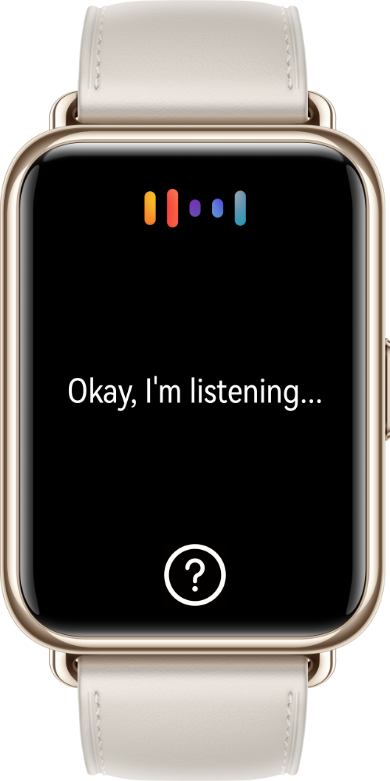 At your beck
and call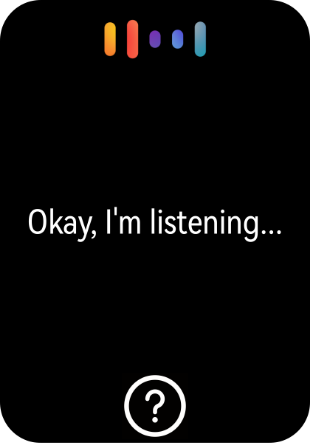 Your wish is its command — just say what you need, and your watch will take care of the rest, from setting an alarm, to checking the weather, or snapping a pic!11 Swipe right on the HUAWEI Assistant∙TODAY screen and press the Voice Assistant button, or press the home button for 1 second, to activate the Voice Assistant,10 and start getting things done hands-free.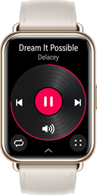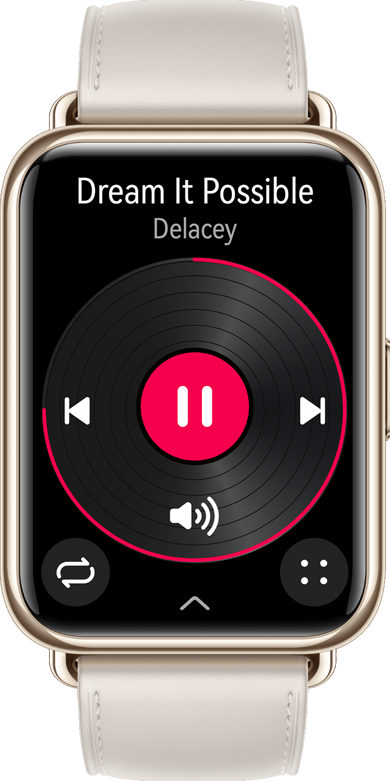 Listen without
limits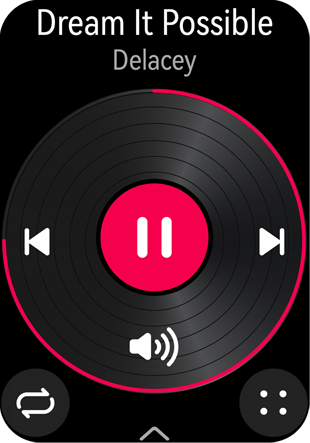 HUAWEI WATCH FIT 2 supports independent music playback12 playlists you can set in the phone app, and match to specific workouts – to get in your groove even when your phone isn't on hand!
Gets you moving
With exclusive fitness animations, and voice-guided warm up stretches for 7 common workouts,13 including running, cycling, and swimming, you can get the most out of your every workout.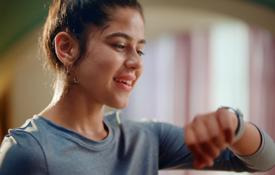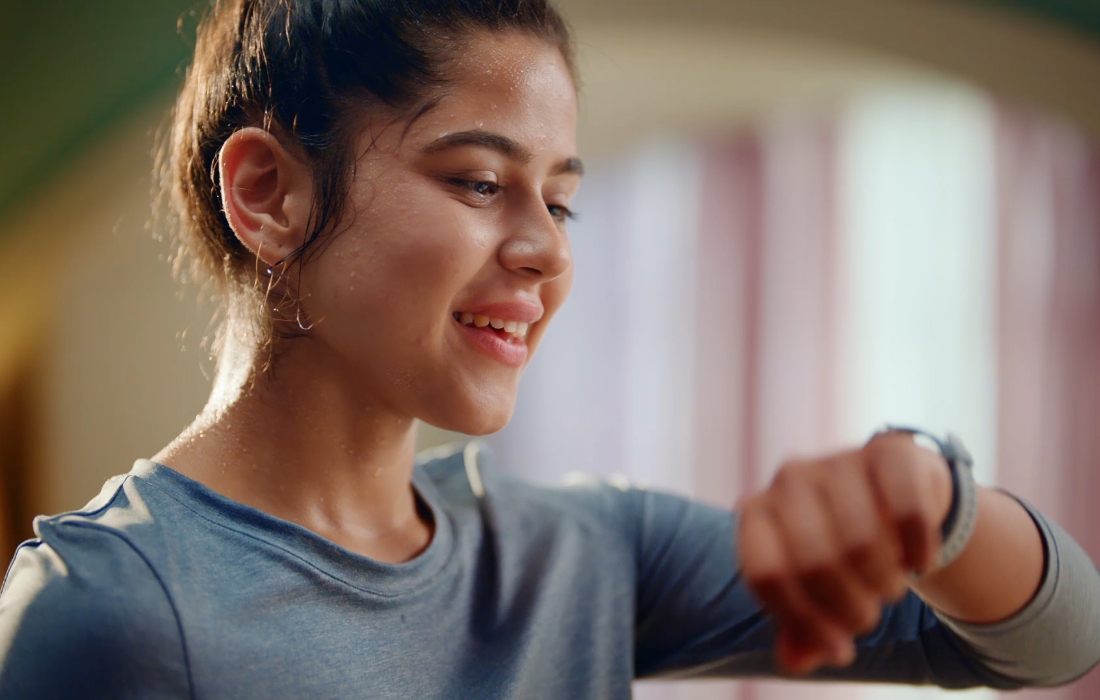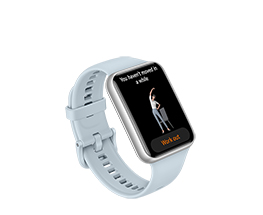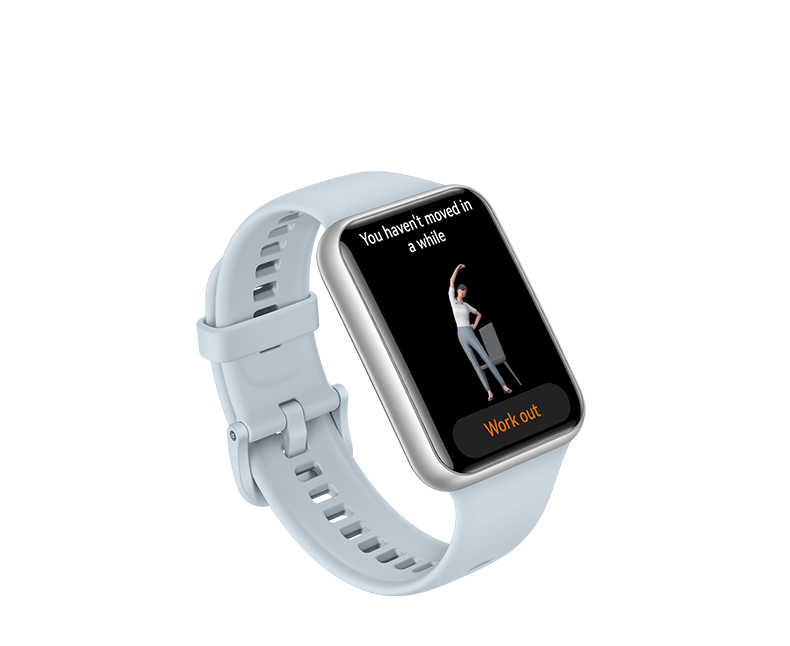 Seated too long?
Get up on your feet!
HUAWEI WATCH FIT 2 can monitor your activity over set periods of time, and provide touch-to-play audible animations that will help you stretch out if you've been sitting for too long.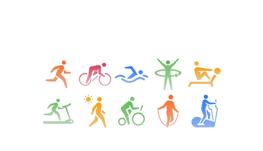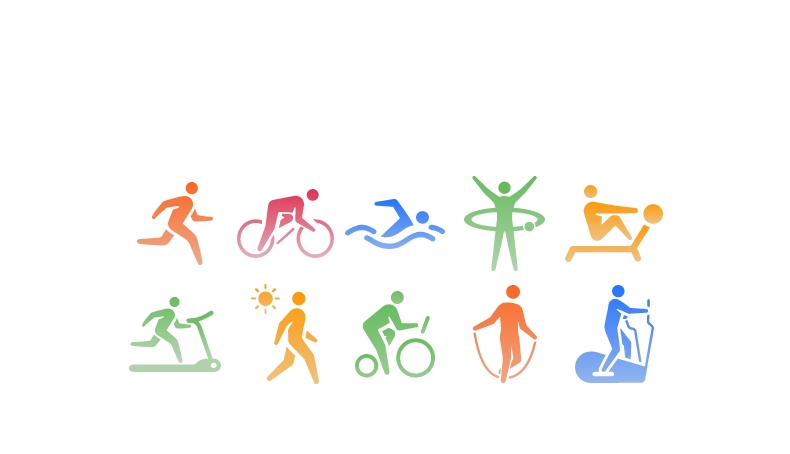 Explore new activities,
with 97 workout modes
97 workout modes give you all the tools you need to stay active and engaged, with faithful tracking of all your runs, rides, and excursions.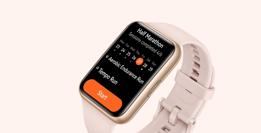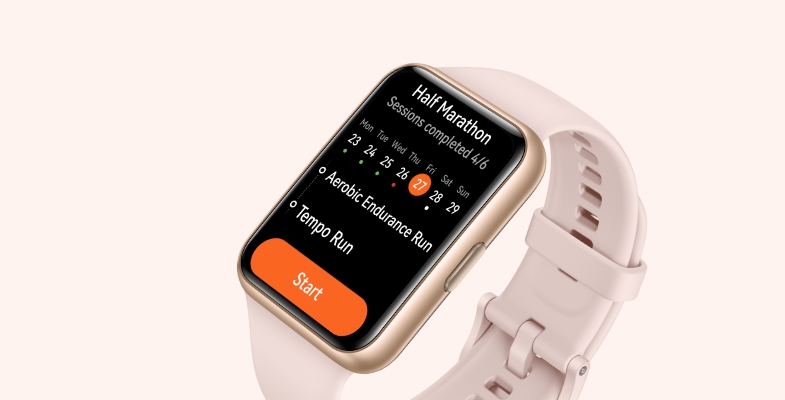 A runner's
best friend
The watch is also your wrist-based personal trainer, syncing personalised training plans that are based on your running data in the Huawei Health app. Smart metrics like running force index and training load, take distance, heart rate, and pace into account to give you remarkable insight, and get you into an unstoppable running groove.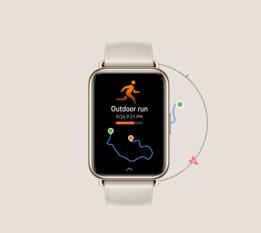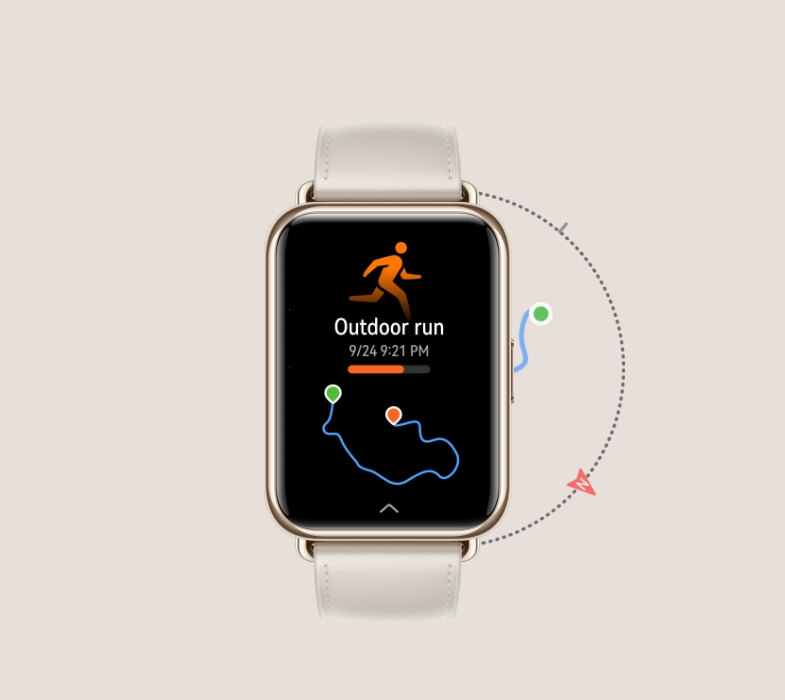 Stray freely, while staying safe
With its support for the GPS, Beidou, GLONASS, Galileo and QZSS satellite systems, and stronger anti-interference performance, the watch will track your outdoor workouts down to a T, so that you can explore your surroundings without fear of getting lost. The brand-new route import and export feature generates routes for your workouts, which can be shared with friends at the touch of a button.
An all-purpose
health manager
HUAWEI WATCH FIT 2 provides high-level smart features to manage your health, including SpO2, heart rate, sleep, and stress tracking.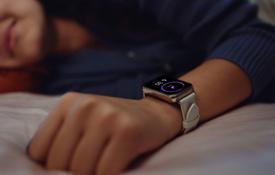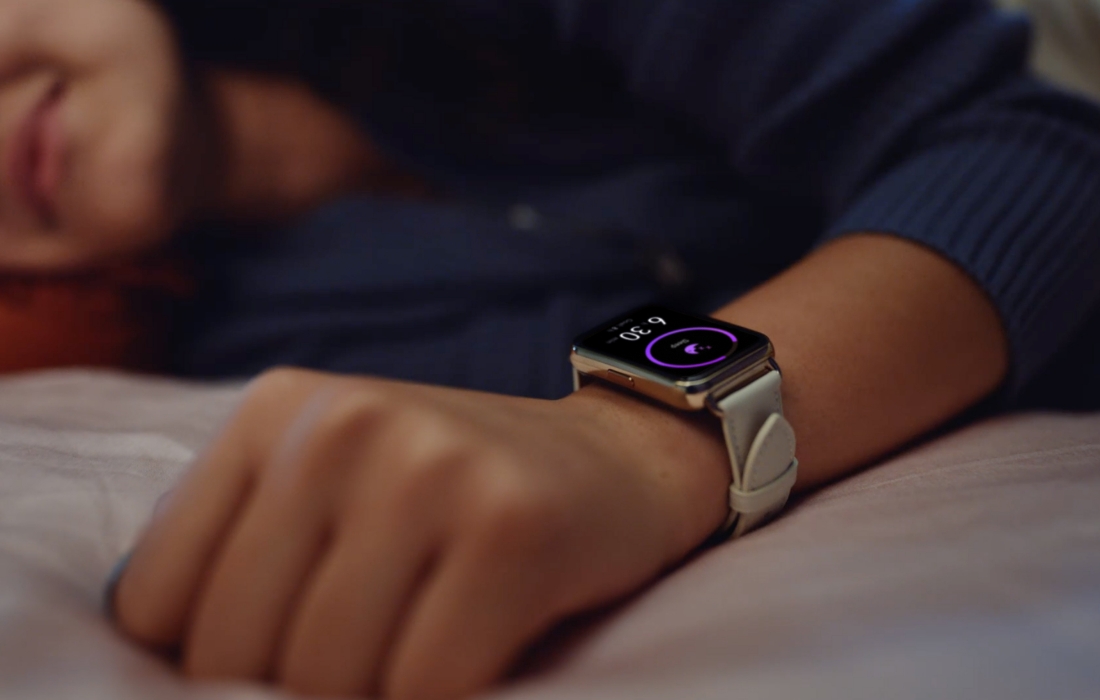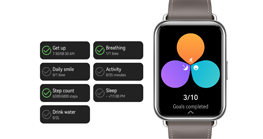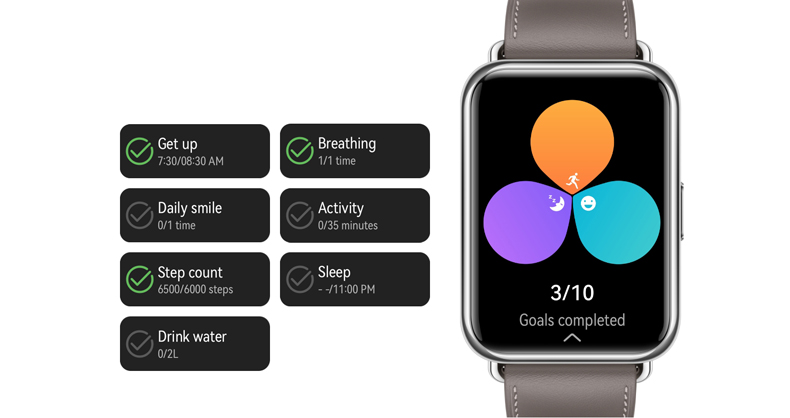 Healthy living made easy
This watch helps you flourish in every way, with considerate bedtime, wake up, hydration, and activity, and custom daily task reminders, which can be set in the Huawei Health app. You'll find that every day with your HUAWEI WATCH FIT 2 is a new chance to replenish body, mind, and soul.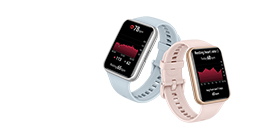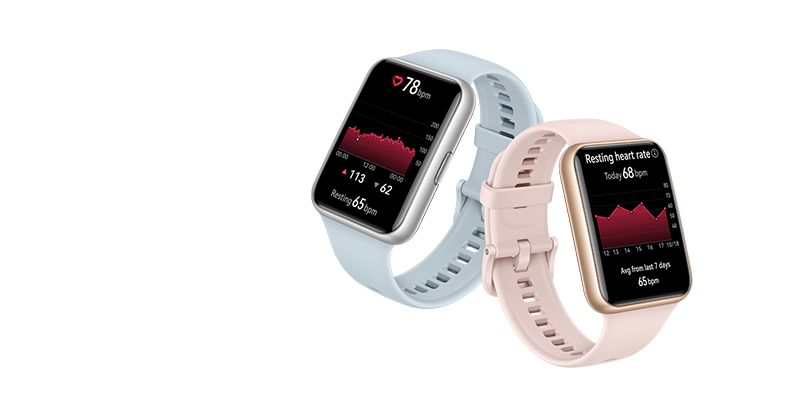 Accurate heart
rate monitoring
HUAWEI WATCH FIT 2 continually tracks your heart rate, regardless of whether you're sitting, lying down, or on the move. The watch will send out proactive alerts as soon as it detects that your resting heart rate is too high or too low,14 taking your heart health to heart, and giving you unmatched peace of mind.


Automatic SpO2 monitoring
SpO2 is a key indicator that provides insight into respiratory, metabolic, and circulatory health. The watch packs a high-precision SpO2 monitor1 that runs seamlessly at all hours, and sends out real time reminders whenever your SpO2 level drops too low — to help nip headaches in the bud, and clear your mind when it's overtaxed.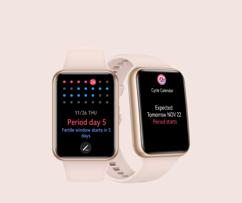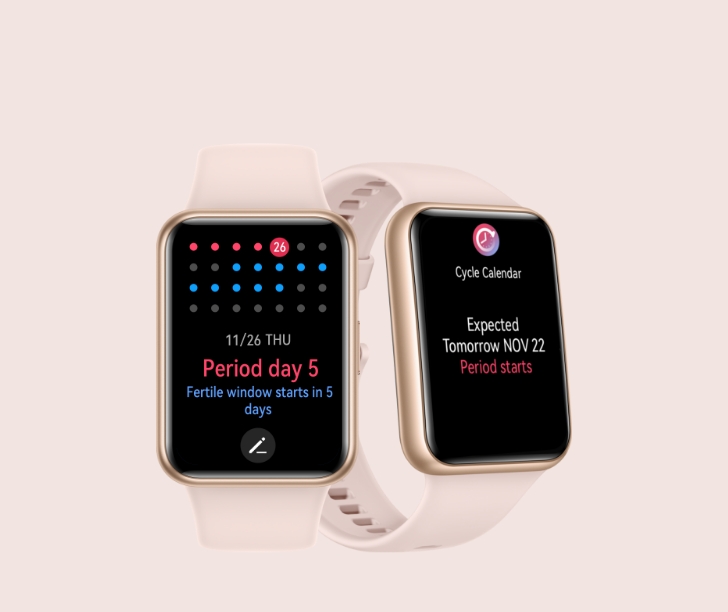 A cycle tracker
synced just to you
The watch comes equipped with the data-driven Cycle Calendar feature that makes it easy to manage your menstrual cycle, and better understand your body's needs. When your period is approaching it will send out smart reminders in advance, so that you're never caught by surprise.15


Sleep tight,
it has you covered
The watch's HUAWEI TruSleep™ 2.0 algorithm keeps churning away, day and night, long after you've hit the hay. HUAWEI TruSleep™ can identify six common sleep issues, and provide more than 200 data-driven tips on how to improve your sleep! So whether it's a 20-minute power nap or 8 hours of slumber, you can rest assured knowing that your hard-earned rest is all accounted for.


Taking it easy,
now easier than ever
The HUAWEI TruRelax™ algorithm tracks your stress level throughout the day, and provides calming breath exercises to help you relax and unwind whenever stress has got the best of you.
Oxygen saturation (SpO2) is the proportion of oxygen-saturated hemoglobin relative to total haemoglobin in the blood, i.e. the concentration of blood oxygen in the blood. Monitoring data and results are for reference only, and should not be used for diagnostic or medical purposes.
The viewing area is 18.6% larger than that on HUAWEI WATCH FIT. Data comes from HUAWEI labs, and may vary from the actual viewing area.
Watch faces can be downloaded from the HUAWEI Watch Face Store and some watch faces need to be purchased separately. This feature is available in selected countries and regions.
Link is an essential accessory for Active Edition users who purchase the HUAWEI EasyFit strap (20 mm). This feature may vary by country or region. For details, please refer to the Huawei official website.
Photos taken on a mobile phone can be set as watch faces via the Huawei Health App, or via OneHop for watch faces. The OneHop for watch faces feature is only supported on Huawei mobile phones that support NFC and run EMUI 11 or later. Active Edition does not support OneHop for watch faces.
This feature is only available in select countries and regions.
Typical usage: 10 days. Default settings are used, 30 minutes of Bluetooth calling per week, 30 minutes of audio playback per week, heart rate monitoring and sleep tracking are enabled, 30 minutes of exercise per week, message notification is enabled (50 SMS messages, 6 calls, and 3 alarms per day), and the screen is turned on 200 times per day.
Heavy usage: 7 days. Default settings are used, 30 minutes of Bluetooth calling per week, 30 minutes of audio playback per week, heart rate monitoring and HUAWEI TruSleep™ are enabled, 60 minutes of exercise per week, message notification is enabled (50 SMS messages, 6 calls, and 3 alarms per day), and the screen is turned on 500 times per day.
Based on results from HUAWEI lab tests. The actual usage may vary depending on product differences, user habits, and environment variables.
Charging data comes from HUAWEI lab tests conducted in controlled environments with a set temperature of 25±1°C, and relative humidity of 45%–80%. The device was charged starting from a 3% battery level, in standby status, and with its screen turned off throughout the entire process. Data may vary depending on the individual product, usage habits, and environmental factors.
This feature is only supported when the watch is connected with a smartphone.
SMS quick replies are only supported on mobile phones running Android 7.0 or later.
Voice Assistant is only supported on HUAWEI mobile phones running EMUI 10.1 or later, which have installed the latest version of the Huawei Health app (please update EMUI to the latest version, as the sub-version numbers for different mobile phone models may differ). This feature is only supported in select countries and regions.
Remote shutter is only supported on HUAWEI mobile phones running EMUI 8.1 or later and iOS 9.0 or later.
iOS does not support music syncing or watch music management. This feature (Store up to 5000 songs) is available via OTA updates.
The 7 standard workout modes are as follows: Outdoor run, Indoor run, Outdoor cycle, Indoor cycle, Pool swim, Open water swim, and Jump rope.
This feature can be enabled by going to Devices > Health monitoring > Continuous heart rate monitoring in the Huawei Health app.
This feature is only available in select countries and regions.
None of the above features were designed for medical use, diagnosis, treatment, or curing or preventing any disease. All data and measurements should be used for personal reference only.