Istražite s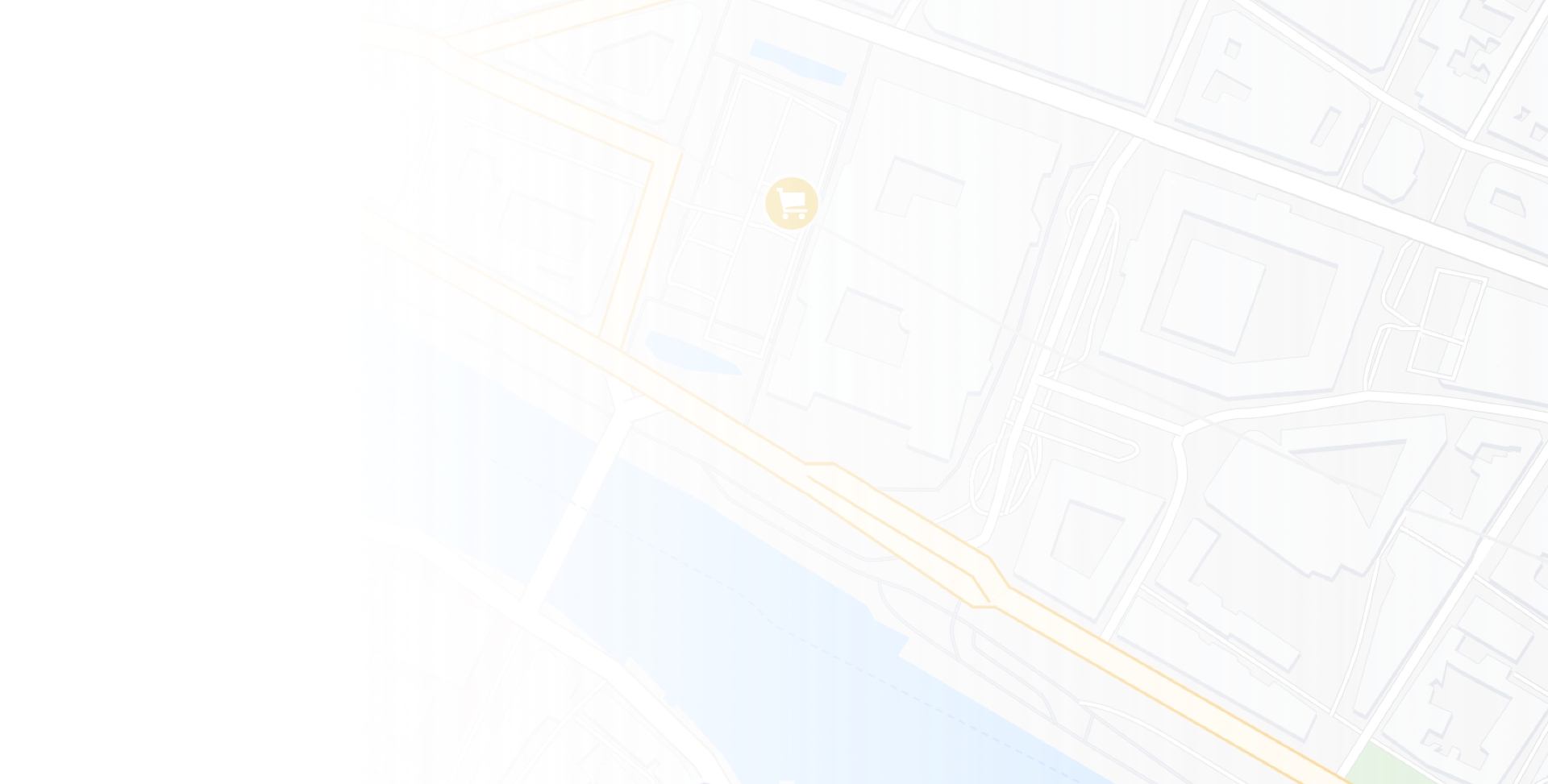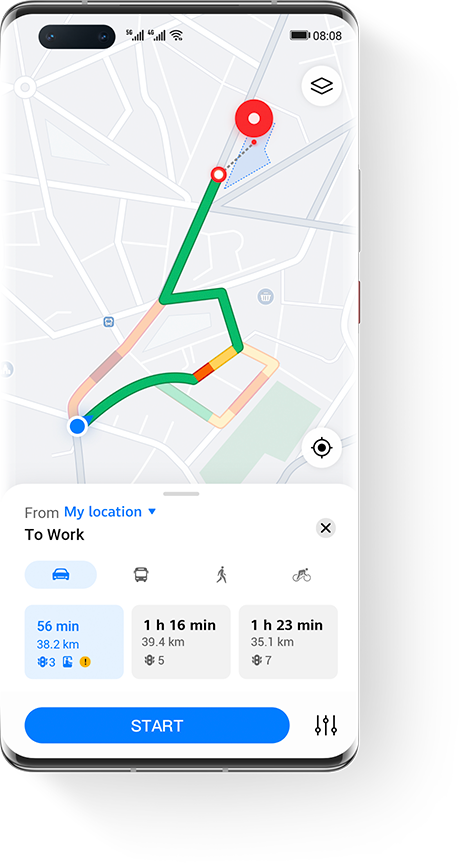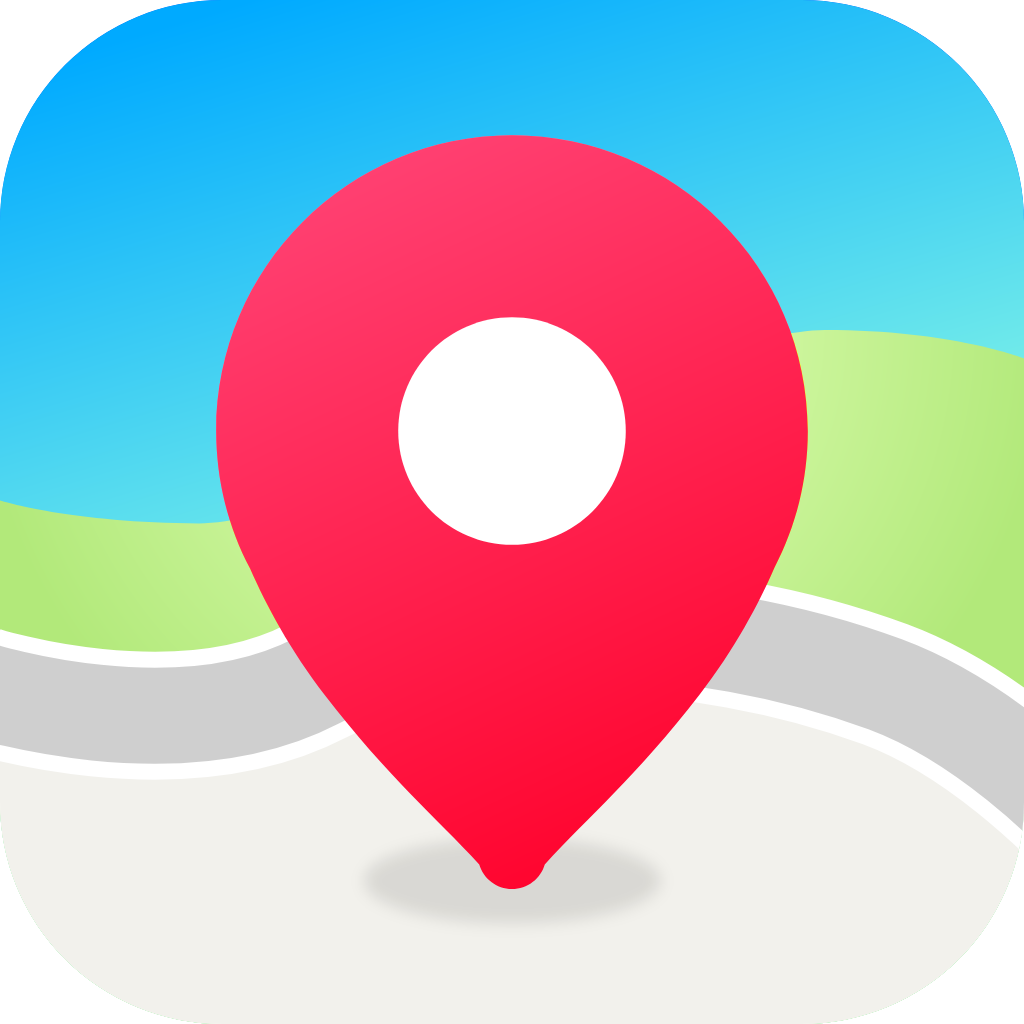 Petal Maps
Novi način istraživanja svijeta
Naišli ste na zanimljiv restoran? Spremite ga u svoje favorite
Bez obzira jeste li čuli za novi restoran ili samo želite ponovno posjetiti starog favorita, jednostavno pretražite i spremite mjesta u svoje favorite na Petal Maps. Možete ih čak i sinkronizirati s Cloudom prijavljivanjem na svoj HUAWEI ID, tako da su lako dostupni na svim vašim HUAWEI uređajima.
Nabavite 3D prikaz svoje okoline
Istražite svoju okolinu u interaktivnom 3D prikazu koji vam omogućuje gladak i besprijekoran prijelaz dok se krećete, naginjete, rotirate i zumirate.
Ostanite korak ispred uz detaljnu navigaciju
Dok vozite, Petal Maps pomaže vam u pronalaženju najbolje rute do vašeg odredišta na temelju informacija o prometu u stvarnom vremenu s glasovnim navođenjem detaljno. Tako ćete uvijek znati kamo otići.
Novi način sigurne navigacije
Zračne geste omogućuju vam zumiranje tijekom navigacije - samo ispružite ruku ispred zaslona dok se ne pojavi ikona ruke i približite je.1
Putujete negdje? Planirajte putovanja pomoću informacija o javnom prijevozu u stvarnom vremenu
Koristite detaljne rasporede, vrijeme polaska i vrijeme dolaska za metro, autobuse, vlakove i drugo.2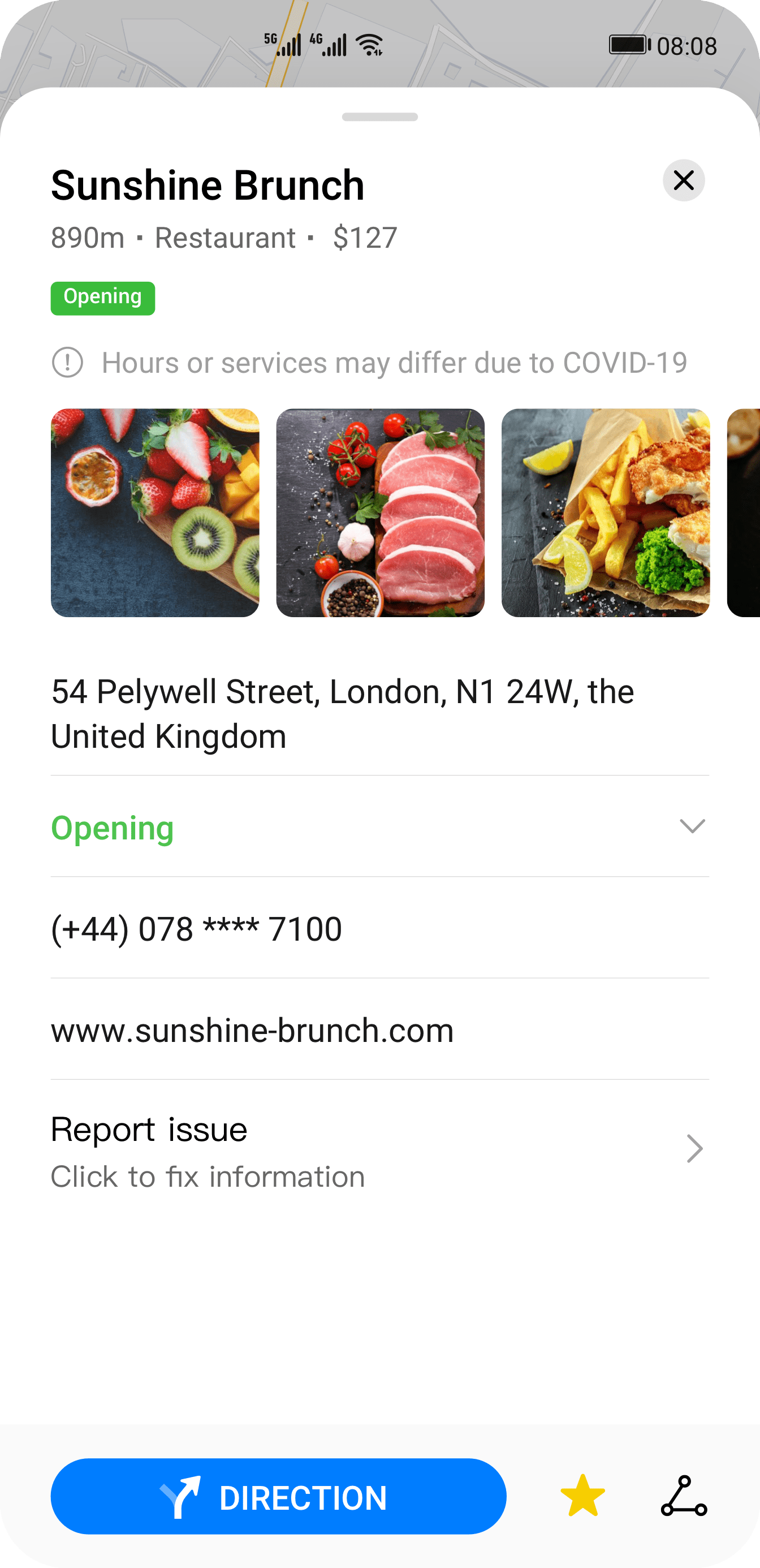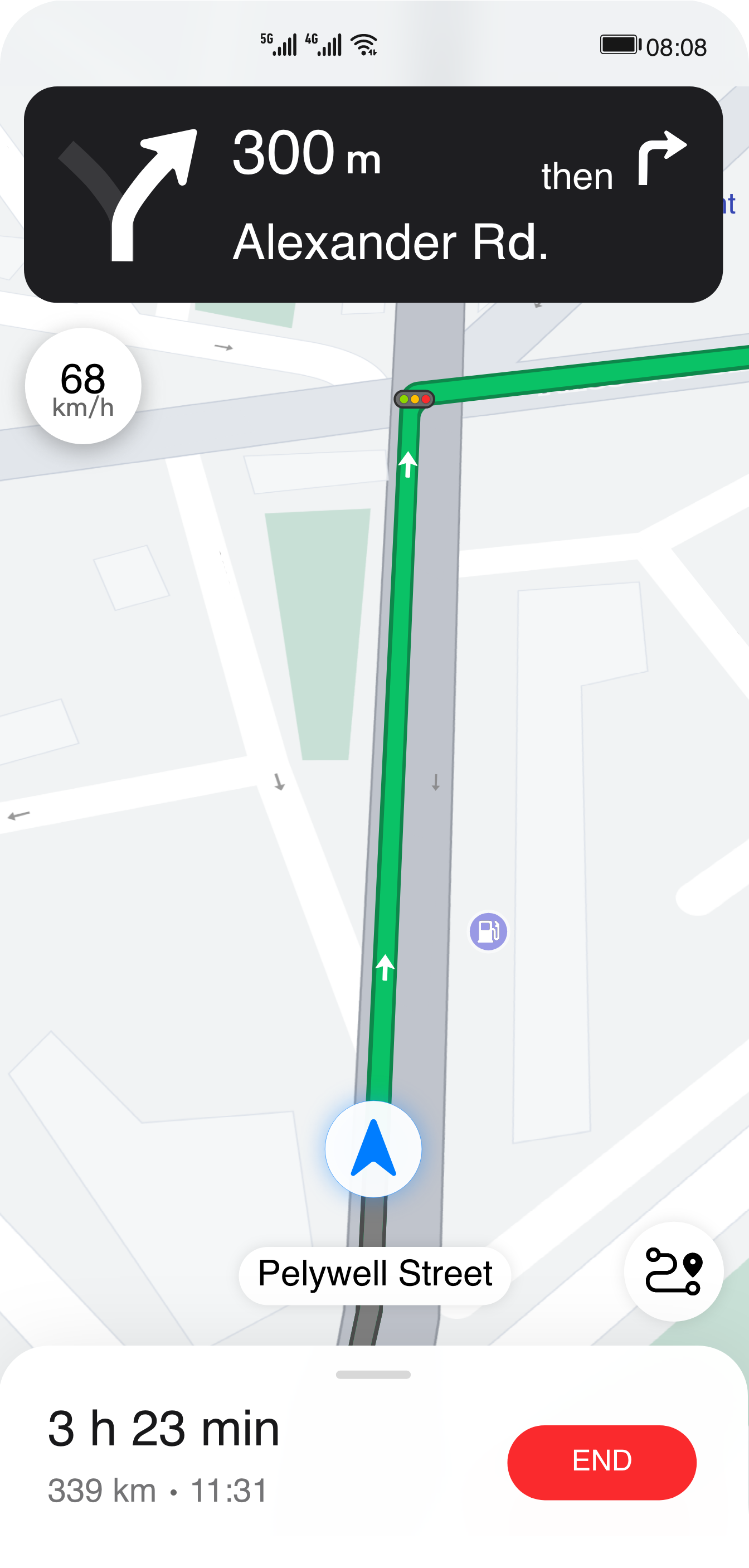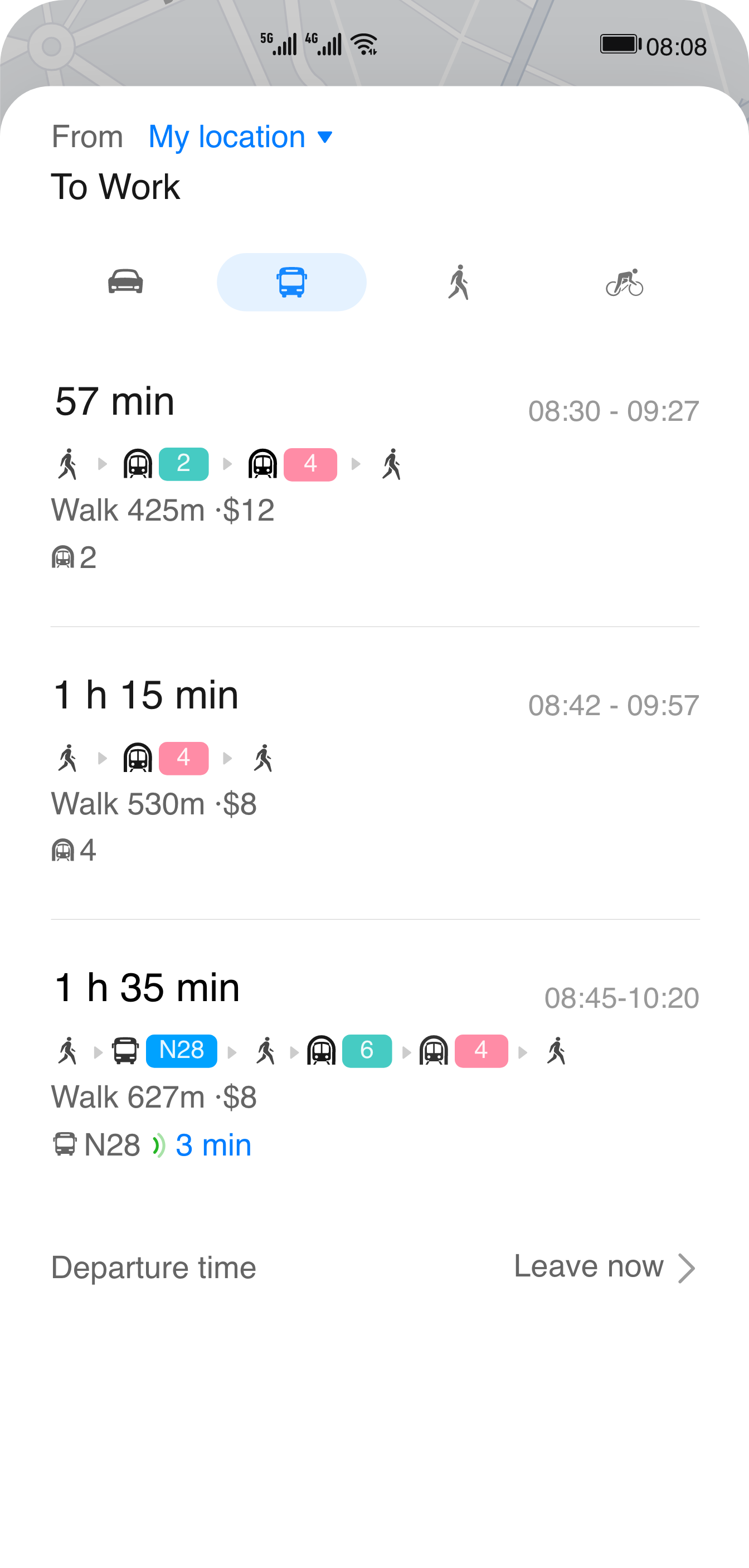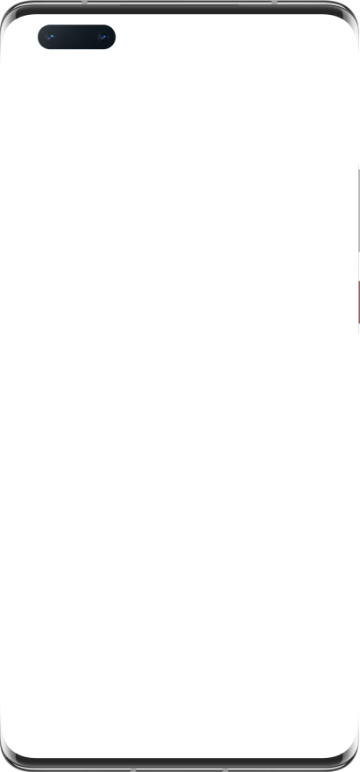 Karta koja poštuje vašu privatnost
Poštujemo vašu privatnost. Što se tiče osobnih podataka, u potpunosti smo u skladu s lokalnim zakonima i propisima radi zaštite podataka i privatnosti korisnika. Svi vaši podaci o lokaciji sigurno su zaštićeni E2EE (end-to-end enkripcija) i drugim naprednim tehnologijama zaštite privatnosti.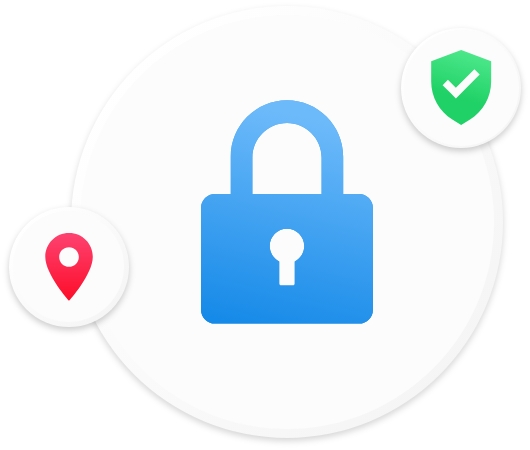 Start your journey with Petal Maps.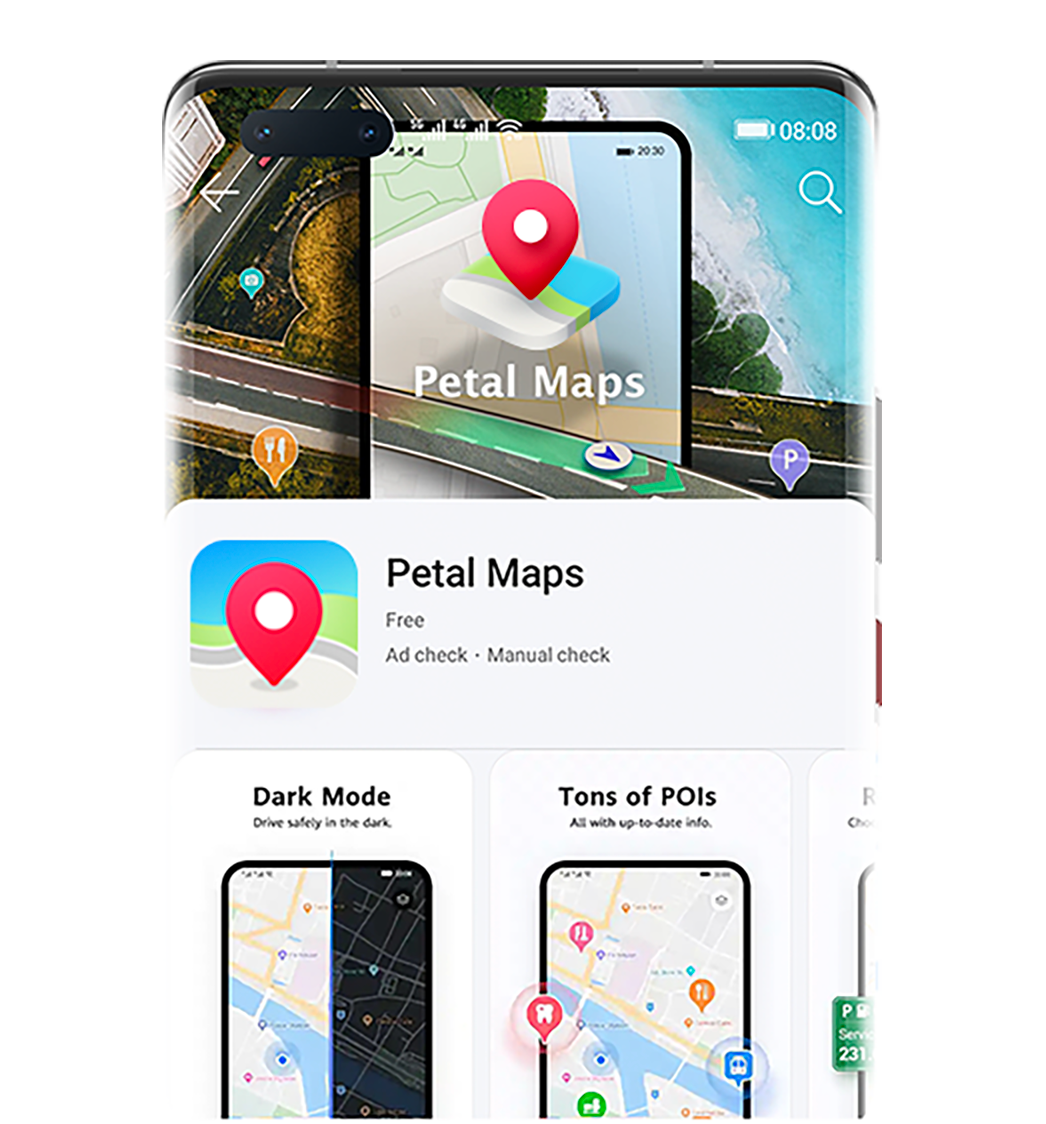 Trenutačno su zračne geste podržane na telefonima HUAWEI Mate 40, HUAWEI Mate 30 i HUAWEI P40 serije EMUI 11 ili novijim. Bit će podržano više modela uređaja i verzija EMUI -ja.


Currently, real-time public transport information is already available in 16 countries and regions. More countries and regions will be available in the near future.

*Slike proizvoda i sadržaj prikaza samo su za referencu. Stvarne značajke i specifikacije proizvoda (uključujući, ali ne ograničavajući se na izgled, boju i veličinu), kao i stvarni sadržaj prikaza (uključujući, ali ne ograničavajući se na pozadine, korisničko sučelje i ikone) mogu se razlikovati.
Albania

Algeria

Andorra

Angola

Antigua and Barbuda

Armenia

Aruba

Australia

Austria

Azerbaijan

Bahamas

Bahrain

Barbados

Belarus

Belgium

Belize

Bermuda

Bolivia

Bosnia and Herzegovina

Botswana

Brazil

Brunei Darussalam

Bulgaria

Burundi

Cabo Verde

Cambodia

Canada

Caribisch Nederland (Bonaire, Sint Eustatius and Saba)

Cayman Islands

Colombia

Commonwealth of Dominica

Costa Rica

Croatia

Cyprus

Czech Republic

Denmark

Dominica

Dominican

Ecuador

Egypt

El Salvador

Estonia

Faroe Islands

Fiji

Finland

France

French Guiana

Georgia

Germany

Ghana

Gibraltar

Greece

Grenada

Guatemala

Guyana

Haiti

Holy See

Honduras

Hong Kong (China)

Hungary

Iceland

Indonesia

Iraq

Ireland

Italy

Jamaica

Jordan

Kazakhstan

Kenya

Kuwait

Laos

Latvia

Lebanon

Lesotho

Liechtenstein

Lithuania

Luxembourg

Macao (China)

Malawi

Malaysia

Malta

Martinique

Mauritius

Mexico

Moldova

Monaco

Montenegro

Montserrat

Morocco

Mozambique

Myanmar

Namibia

Netherlands

New Zealand

Nicaragua

Nigeria

North Macedonia

Norway

Oman

Panama

Paraguay

Peru

Philippines

Poland

Portugal

Qatar

Romania

Russian Federation

Rwanda

Saint Kitts and Nevis

Saint Lucia

Saint Martin (French part)

Saint Pierre and Miquelon

Saint Vincent and the Grenadines

San Marino

Saudi Arabia

Senegal

Serbia

Seychelles

Singapore

Sint Maarten (Dutch part)

Slovakia

Slovenia

South Africa

Spain

Suriname

Sweden

Switzerland

Tanzania

Thailand

The Bahamas

The United Arab Emirates

Trinidad and Tobago

Tunisia

Turkey

Turks and Caicos Islands

Uganda

Ukraine

United Kingdom

Uruguay

Venezuela

Vietnam

Yemen

Zambia

Zimbabwe

Važna napomena: Popis podržanih zemalja/regija podložan je ažuriranjima. Za povezane informacije pogledajte najnoviju verziju dokumenta.