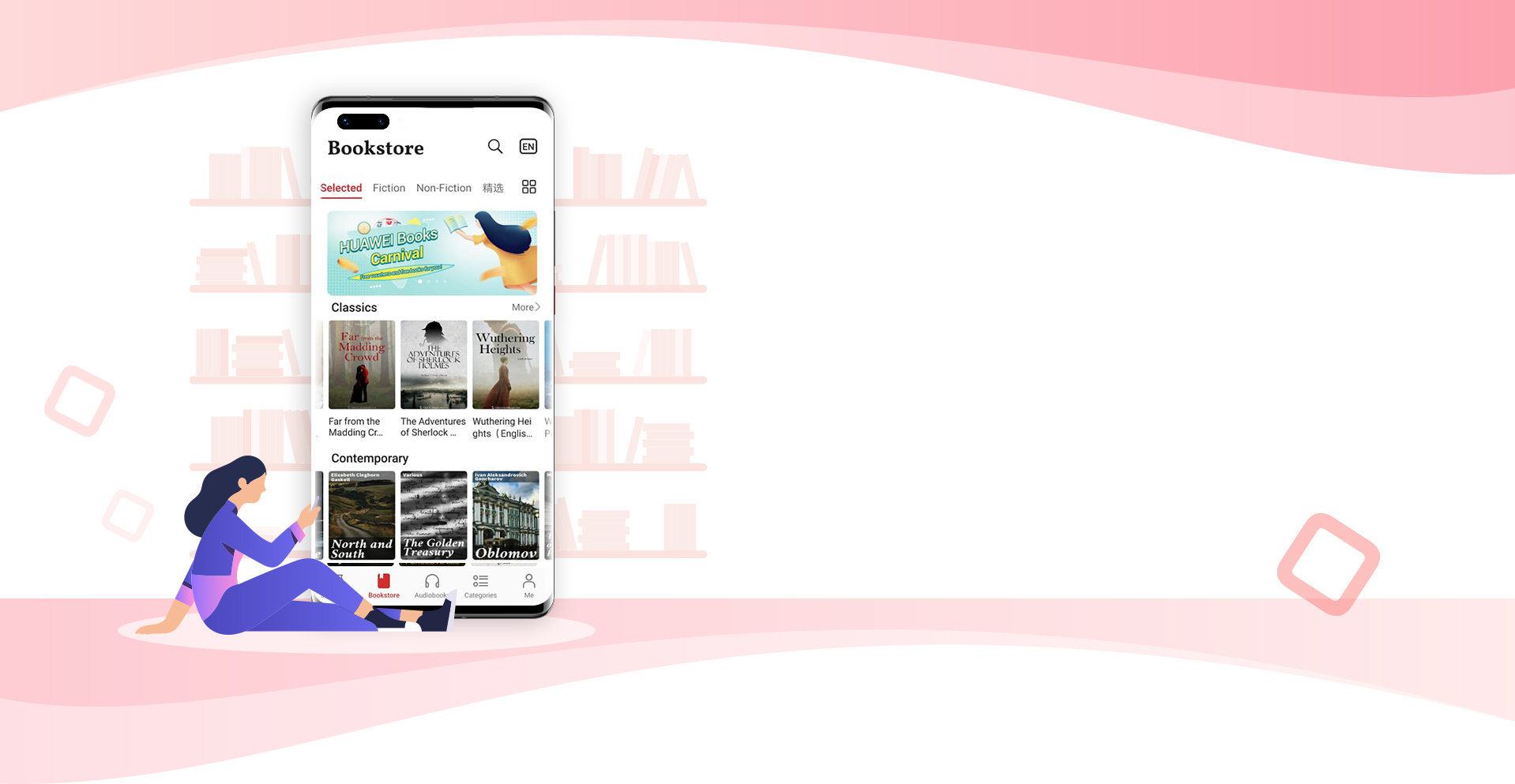 HUAWEI Books
Pages for life
HUAWEI Books offers a treasure trove of multilingual e-books, audiobooks and comics across an extensive array of categories for you to explore. You can also build a portable library by uploading your existing e-books onto HUAWEI Books and read wherever you go.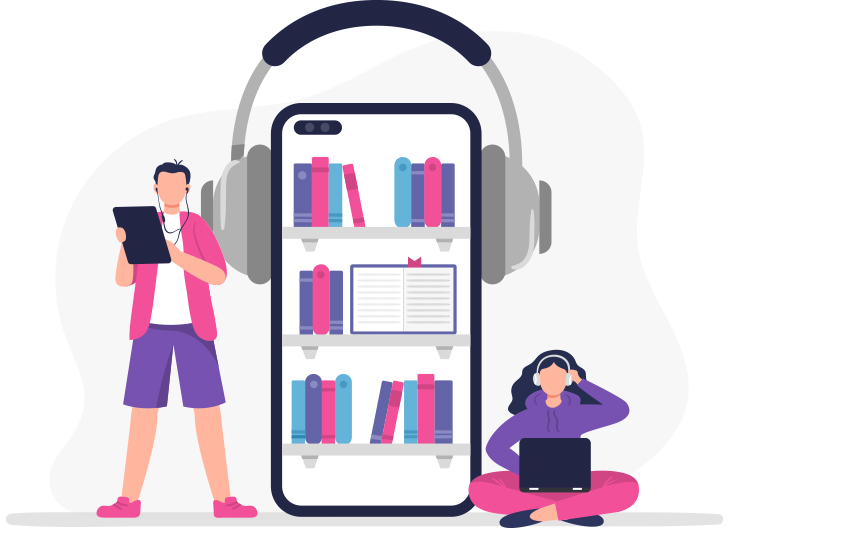 Audiobooks galore
Get more things done when you listen to your favourite audiobooks on HUAWEI Books while working out at the gym or commuting to work.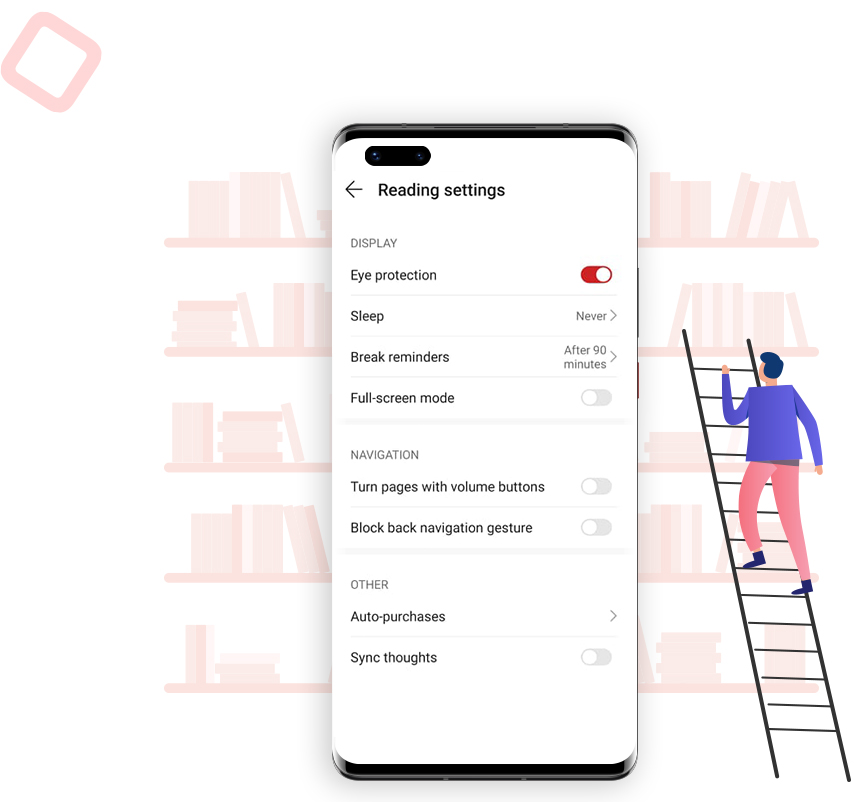 Easy on the eyes
Enable the Eye Protection function to filter out blue light and reduce eye fatigue, or switch to Night Mode for a darker interface to read comfortably in low-light conditions.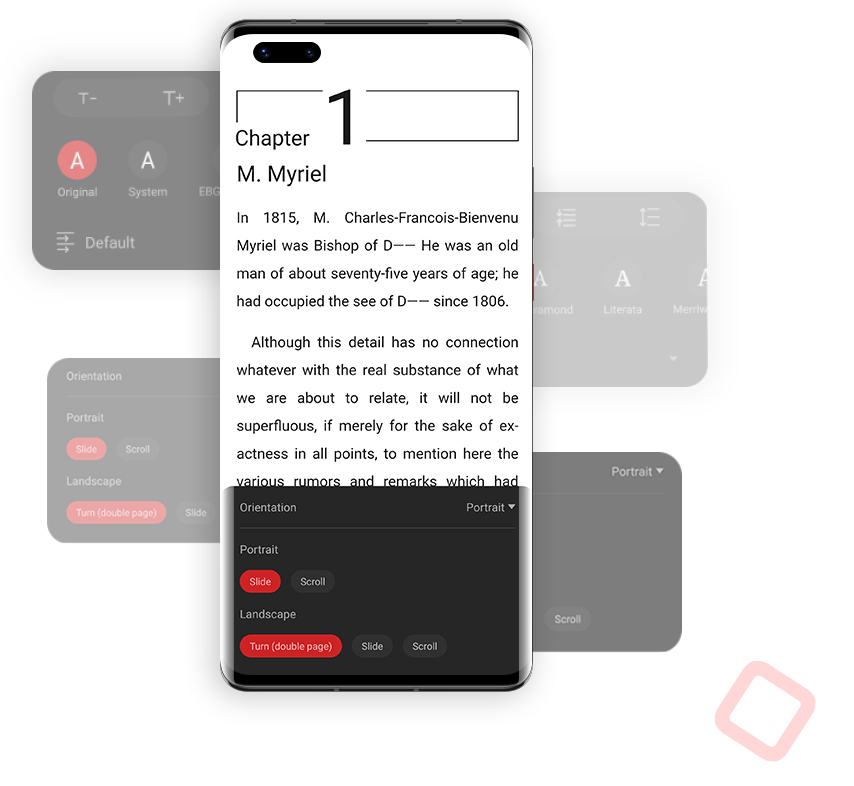 Tailored reading experience
Set the background colour, change the font, and customise the page-turning style to suit your reading needs. Experiment with the display settings until your e-book looks just how you like it!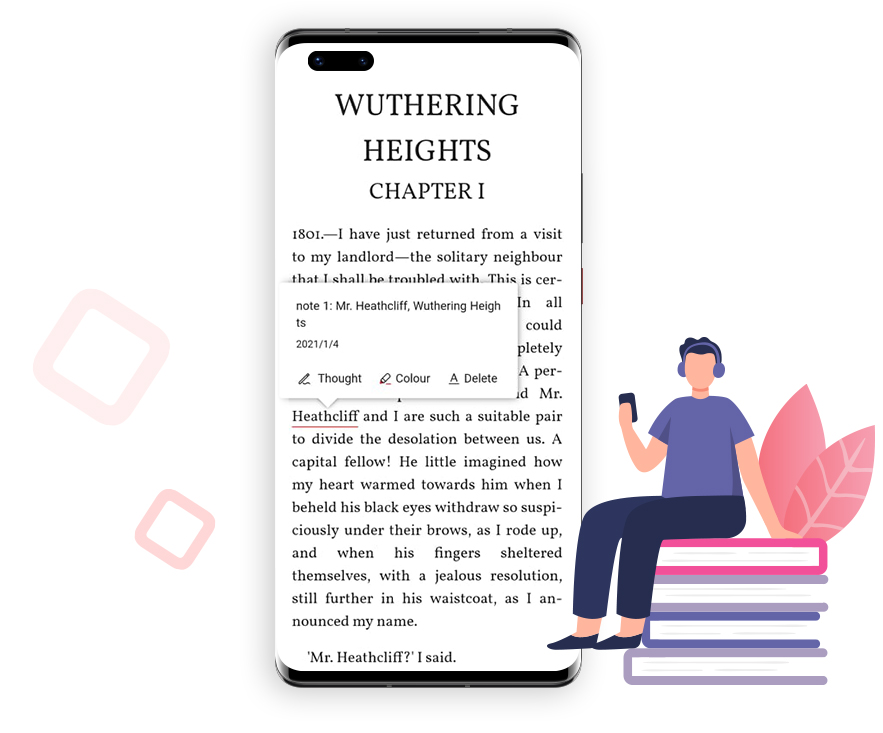 Bookmarking features
Underline sentences, add bookmarks and take notes on the pages to better organise your reading content.