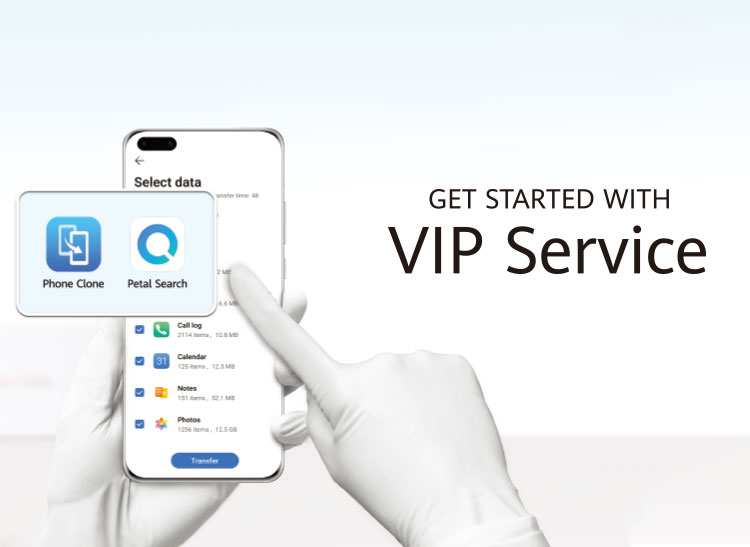 Designed for new HUAWEI customers who want to
maximize the potential of their new HUAWEI devices quickly,
the VIP Service

includes:

Transfer your data
Get assistance with seamless transfer of your contacts, photos, videos, calendars and more from your old device to your new HUAWEI device.

Creating HUAWEI ID
Start your on-boarding setup with a HUAWEI ID and discover all the benefits that it brings.

Installing Apps
Get top Apps up and running in your new HUAWEI device.
How to book your unboxing time slot
Open

Support App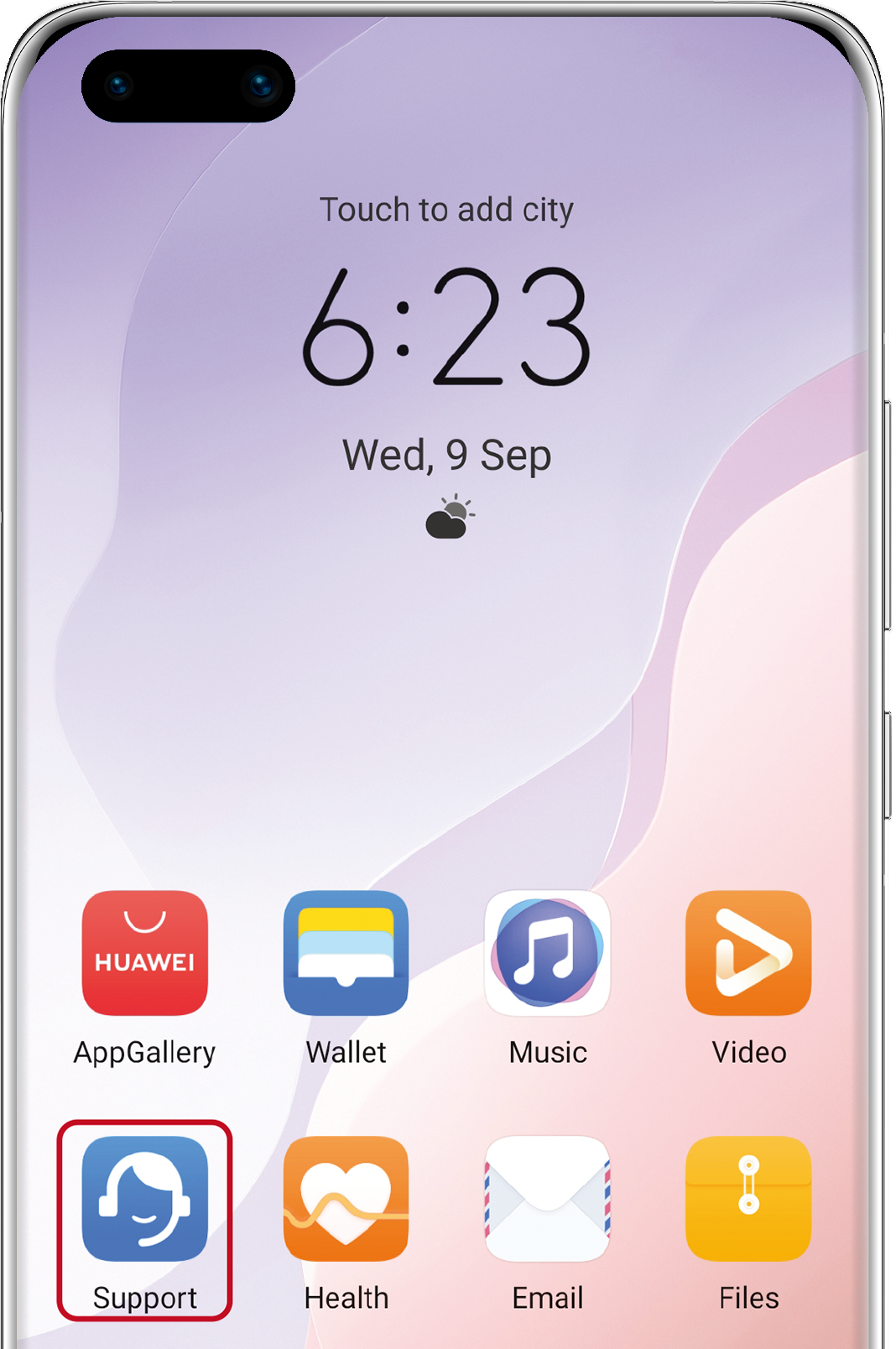 Select

VIP Service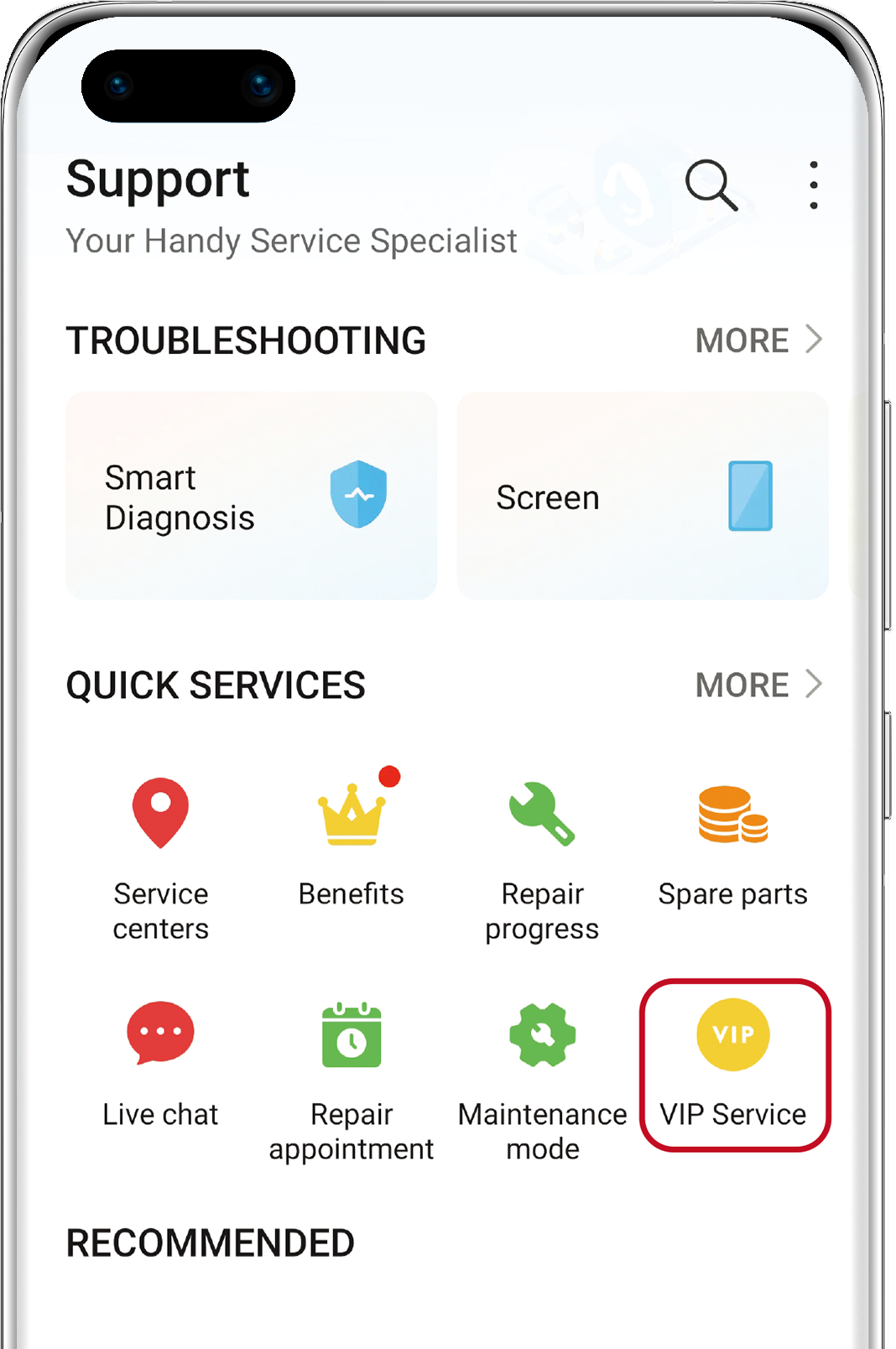 Select your
VIP Service store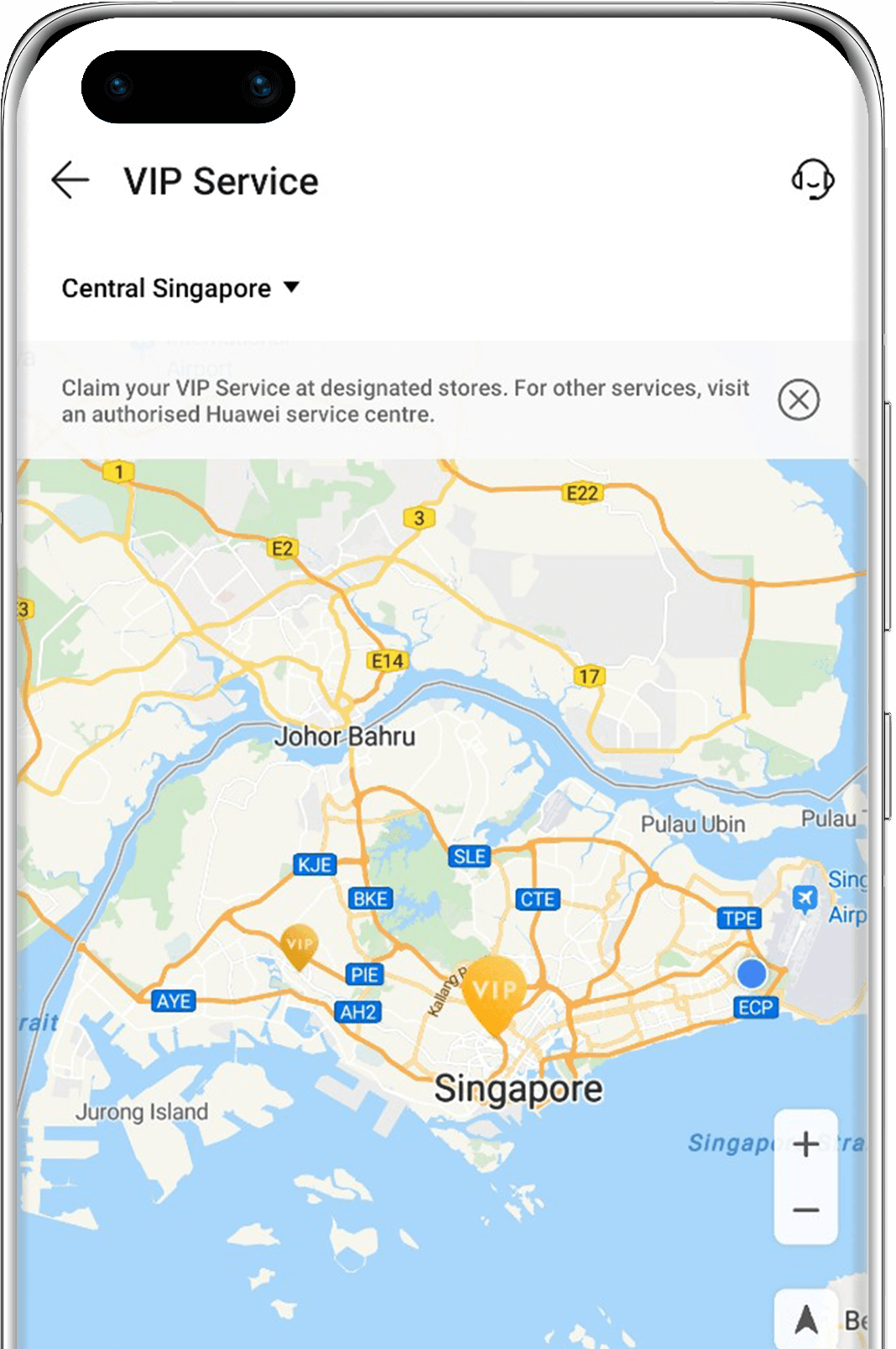 Call to schedule
a booking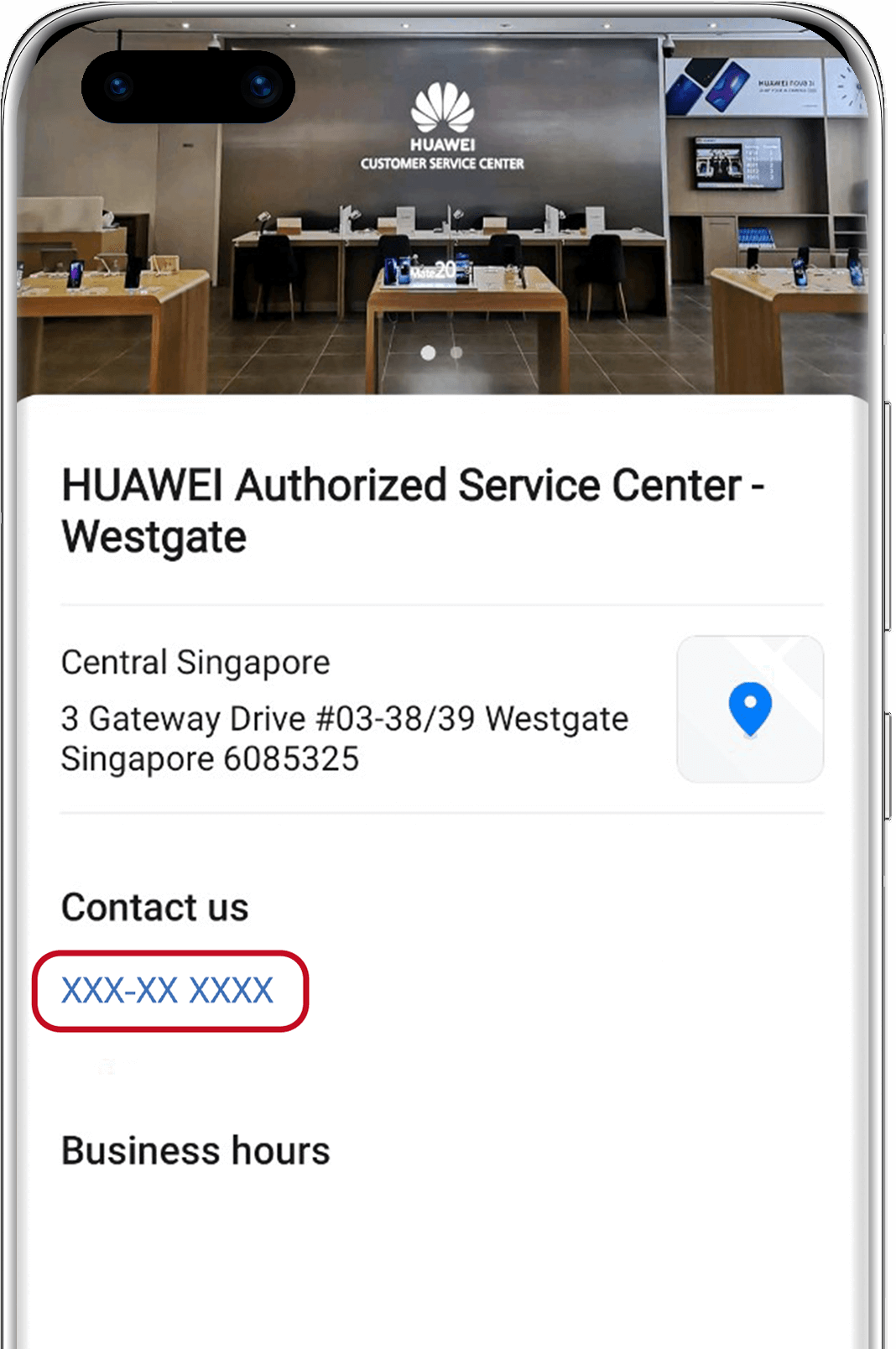 Note: Ensure your Support App updated to the latest version on Huawei AppGallery.
VIP Service is only available for HUAWEI devices on HUAWEI Mobile Services (HMS) platform, that is purchased in Singapore and has been activated for no more than 12 months.

VIP Service is only available at selected HUAWEI Experience Store. Please check in the HUAWEI Support App for these selected stores.

VIP Service is only available from Friday to Sunday, excluding public holiday. Booking of appointment is only from Monday to Friday, 11am to 5pm.

Availability and booking of VIP service appointment can only be scheduled via a telephone booking to your preferred HUAWEI Experience Store.

Additional service and/or products may be chargeable.

HUAWEI reserve the right to amend and/or change the terms and conditions for the VIP Service.