4K+ Real Colour Display | Cinema-level colour gamut
| HUAWEI Smart Bar
Watch the Video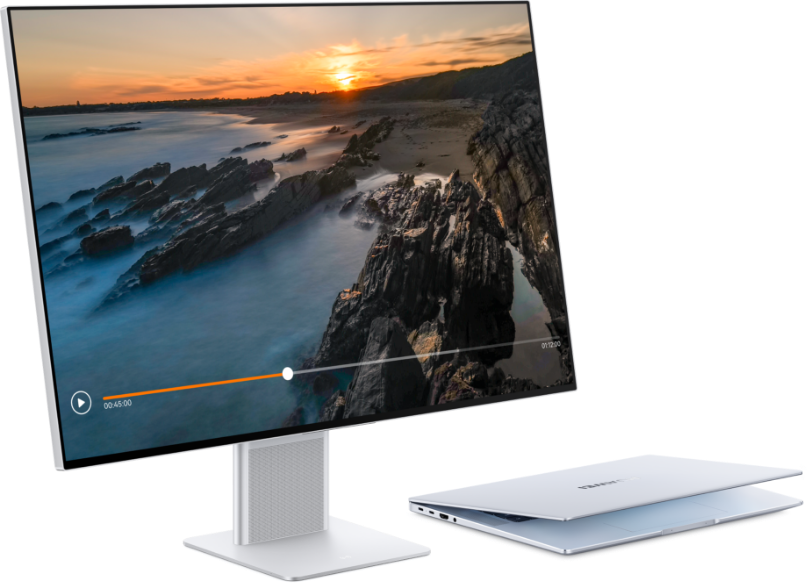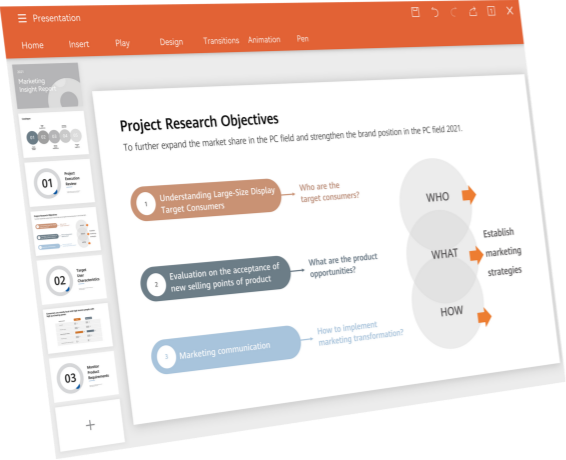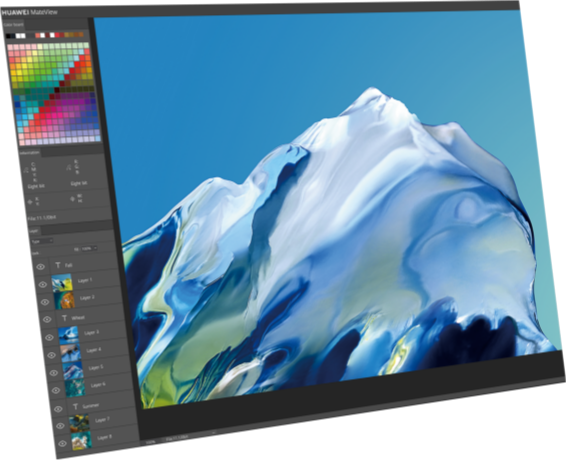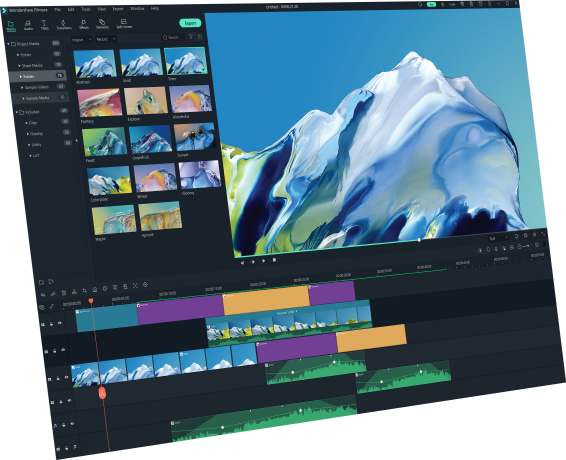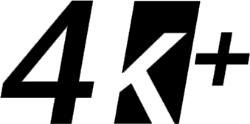 4K+ Ultra-HD Display2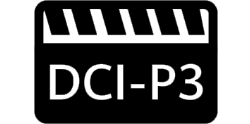 Cinema-level Colour Gamut

High Dynamic Range

28.2-inch Display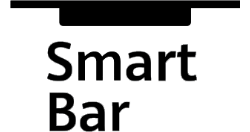 Easily Switch Input Source
4K+ Ultra-HD Display
Look into the
Heart of Clarity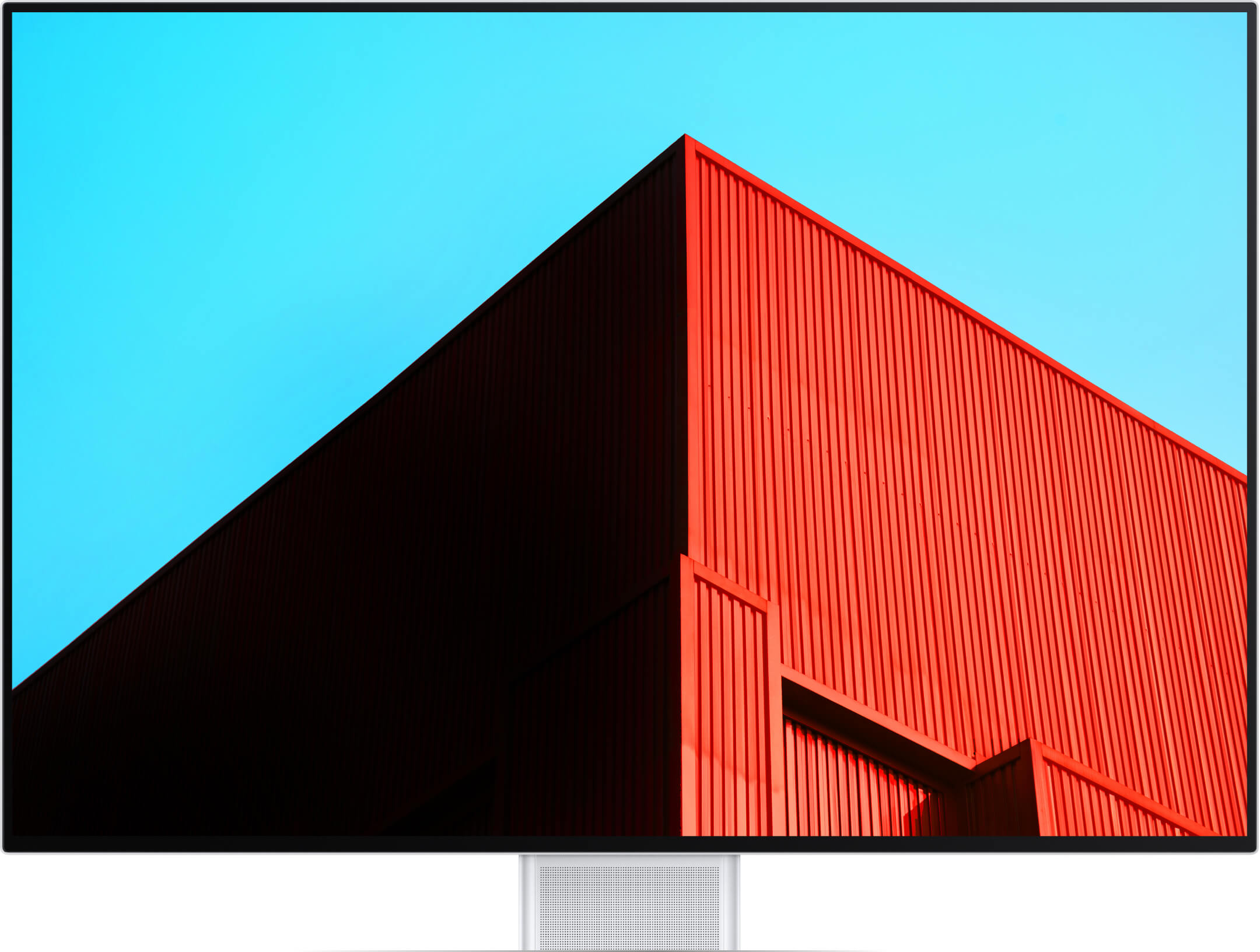 4K+ resolution
3840 × 2560
Be awed by the stunning detail on HUAWEI MateView's 4K+ Ultra-HD display. With an extra 1.5 million pixels, compared to standard 4K, on the massive 28.2-inch screen, you'll be able to achieve a larger, clearer vision in your work and life. The up-to 94% screen-to-body ratio3 pushes top and side bezels back to a barely visible 6 mm, freeing up your imagination for greater possibilities.
4K+ resolution
3840 × 2560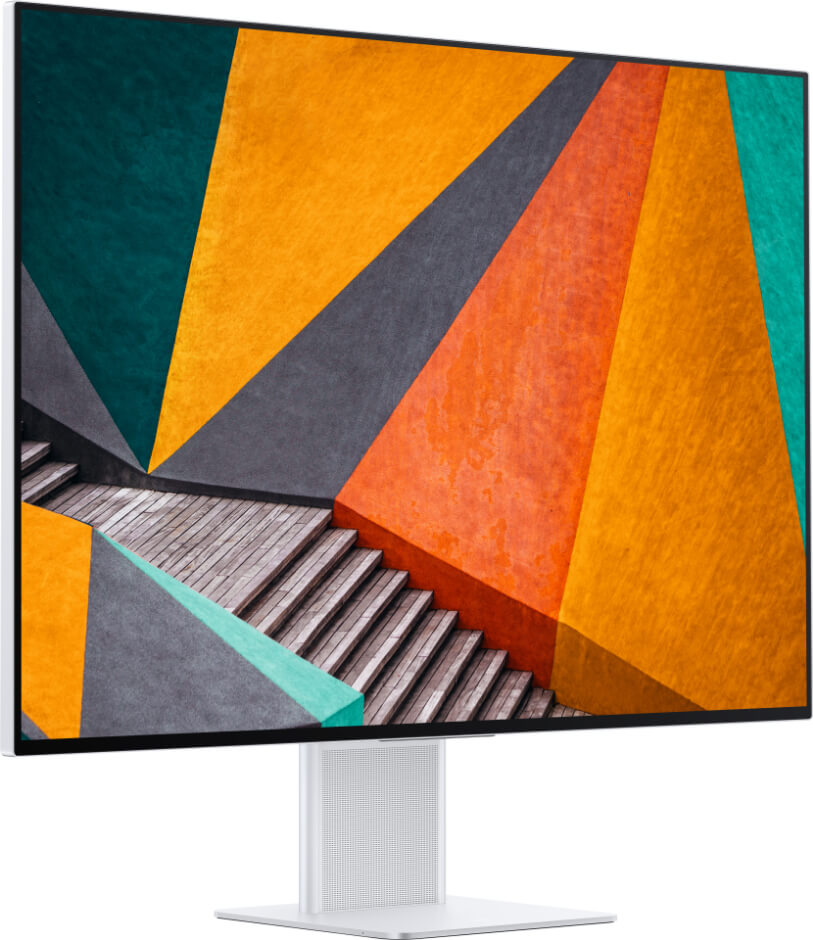 98% DCI-P3 Colour Gamut
Live Colourfully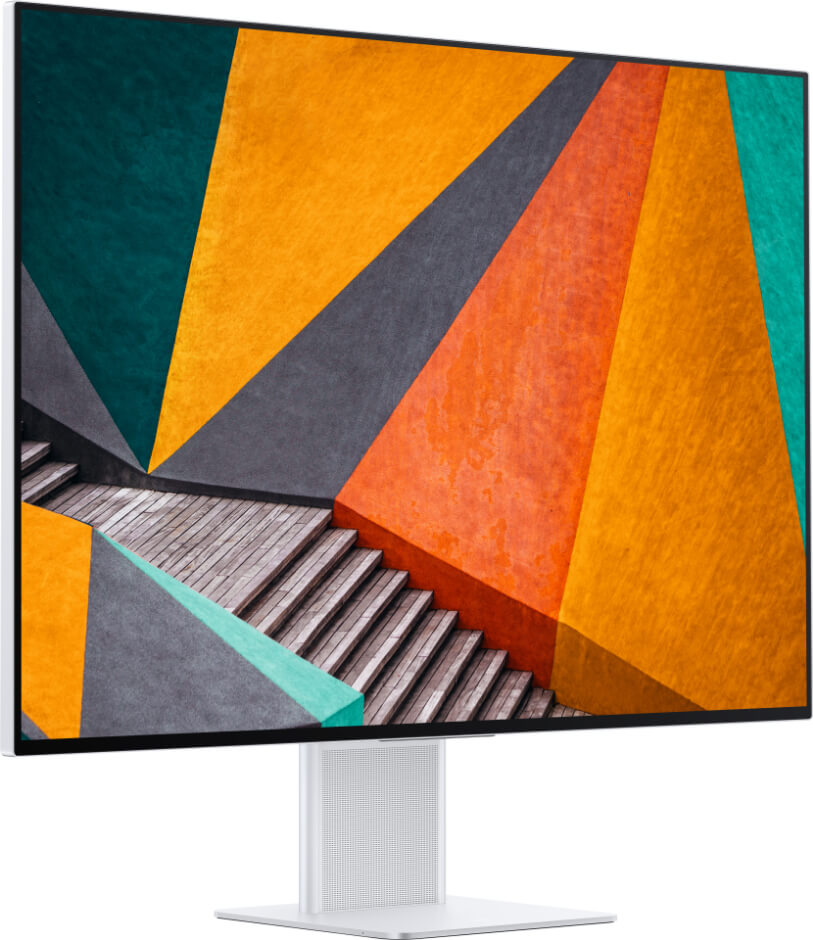 Intensify your love of colour via the 98% DCI-P3 cinema-level colour gamut, and bring incredible vibrancy to your design projects, movie viewing and photo editing. Be sure that each colour is more real-to-life thanks to the ∆E<2 standard colour accuracy, individually calibrated on every HUAWEI MateView.
Cinema-level colour gamut4
98% DCI-P3
High colour accuracy5
∆E<2
10-bit Colour6
Let the Glow Flow
When you take a look at the 1.07 billion colours on display, you'll be able to see richer, more expressive hues emerge and each colour transitioning like a smooth stream into the next. Feel like you're watching reality unfold on the screen and avoid any obvious colour banding.
10-bit colour depth, smooth colour transition

8-bit colour depth, obvious colour banding

VESA DisplayHDRTM 400
Appreciate the Difference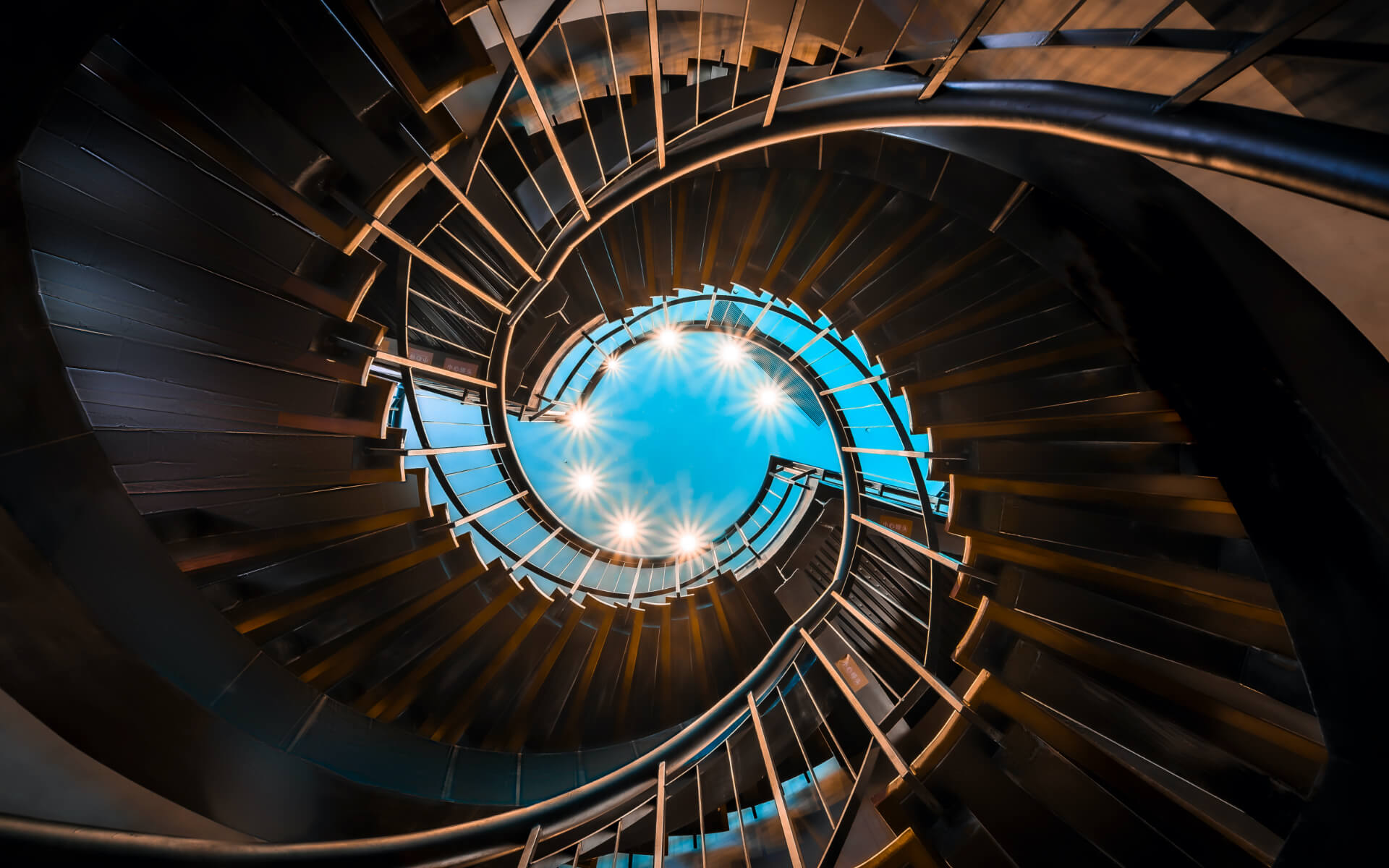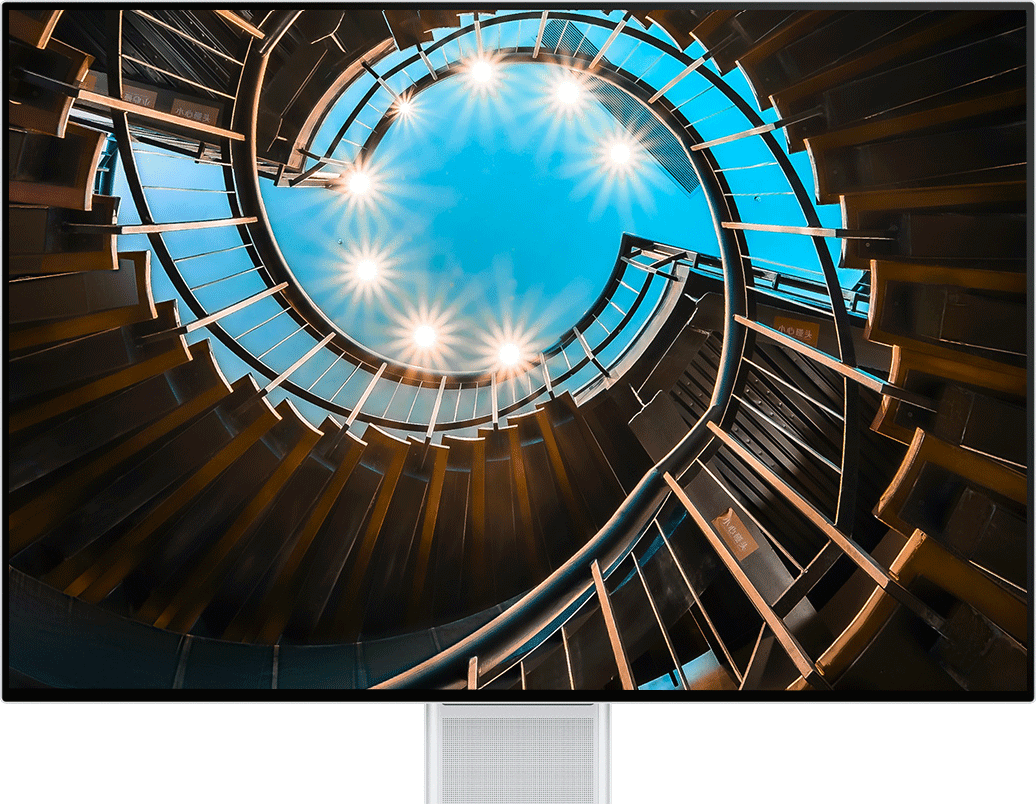 Delve into darker shades and be dazzled by brighter tones with the VESA DisplayHDRTM 400-certified display on HUAWEI MateView. Ideal for getting every detail on screen, the super-vivid 500-nit max. brightness7 makes sure you get the full visual effect every time.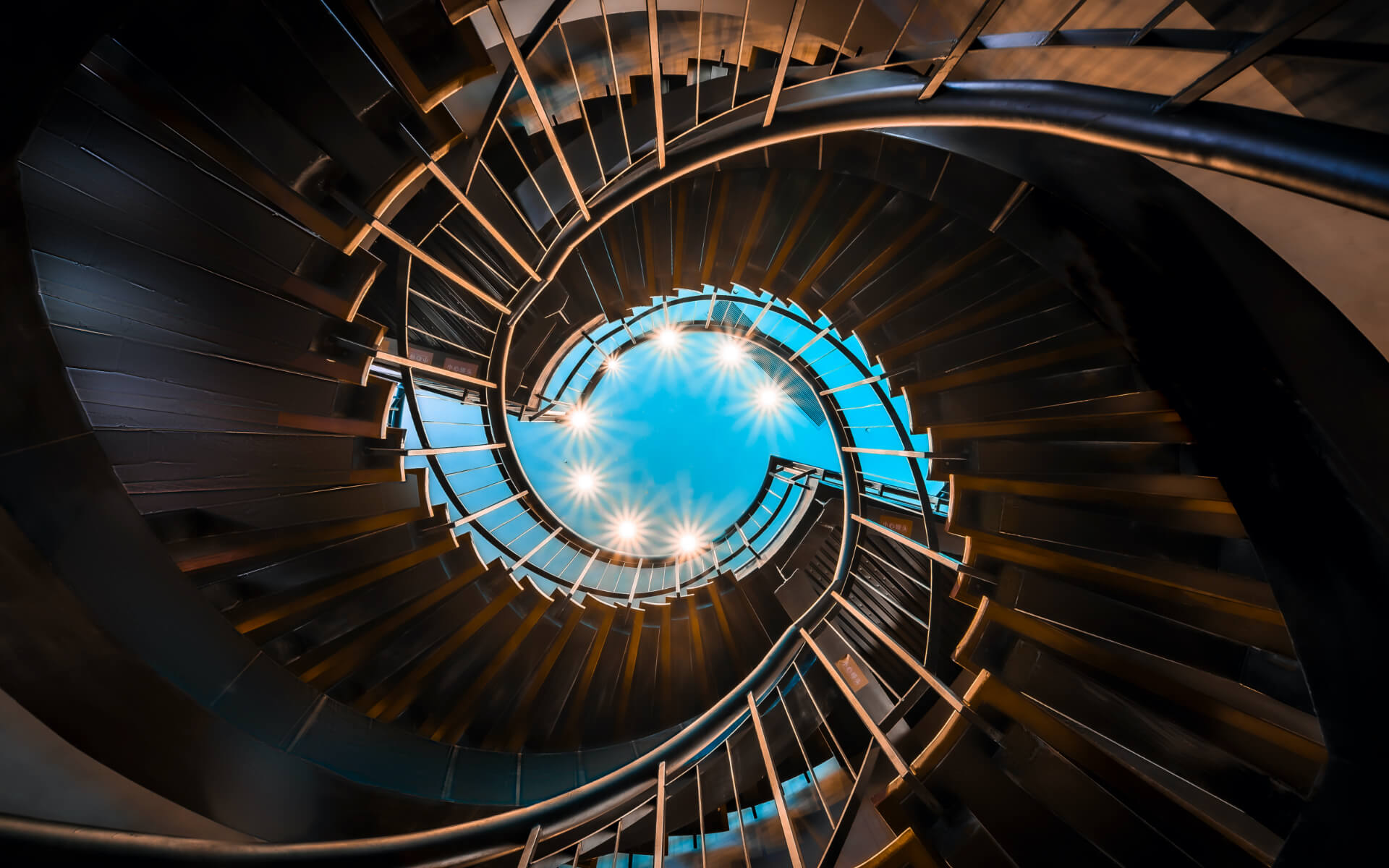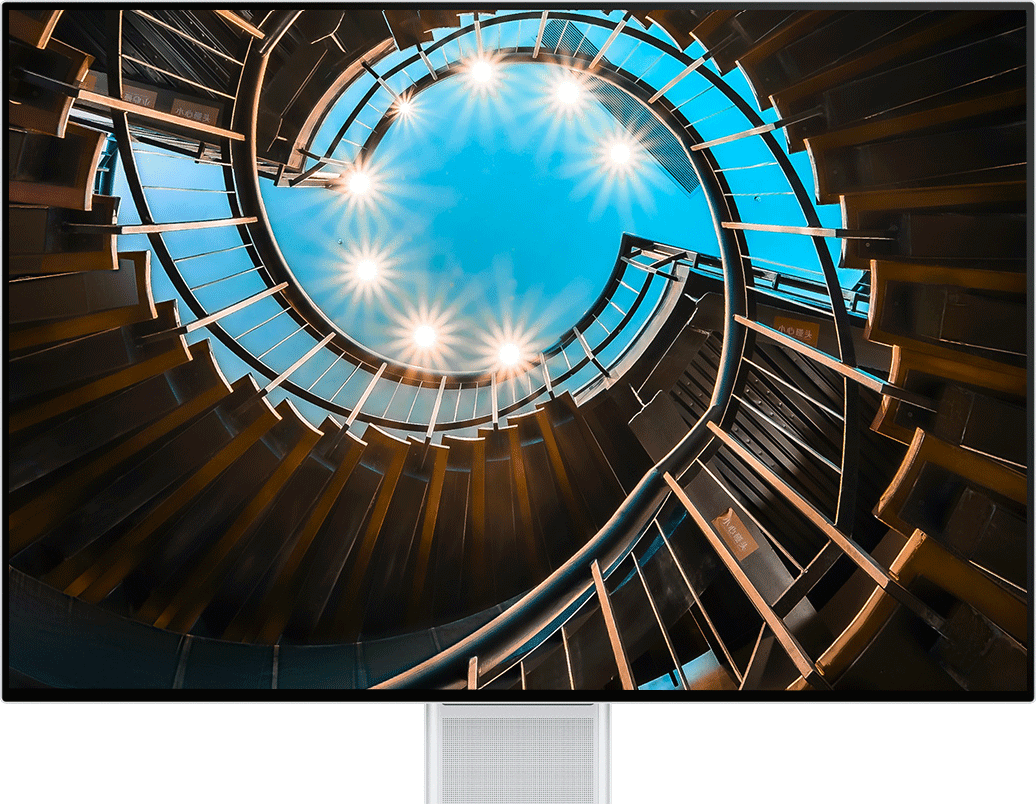 3:2 Aspect Ratio
See to Your
Heart's Content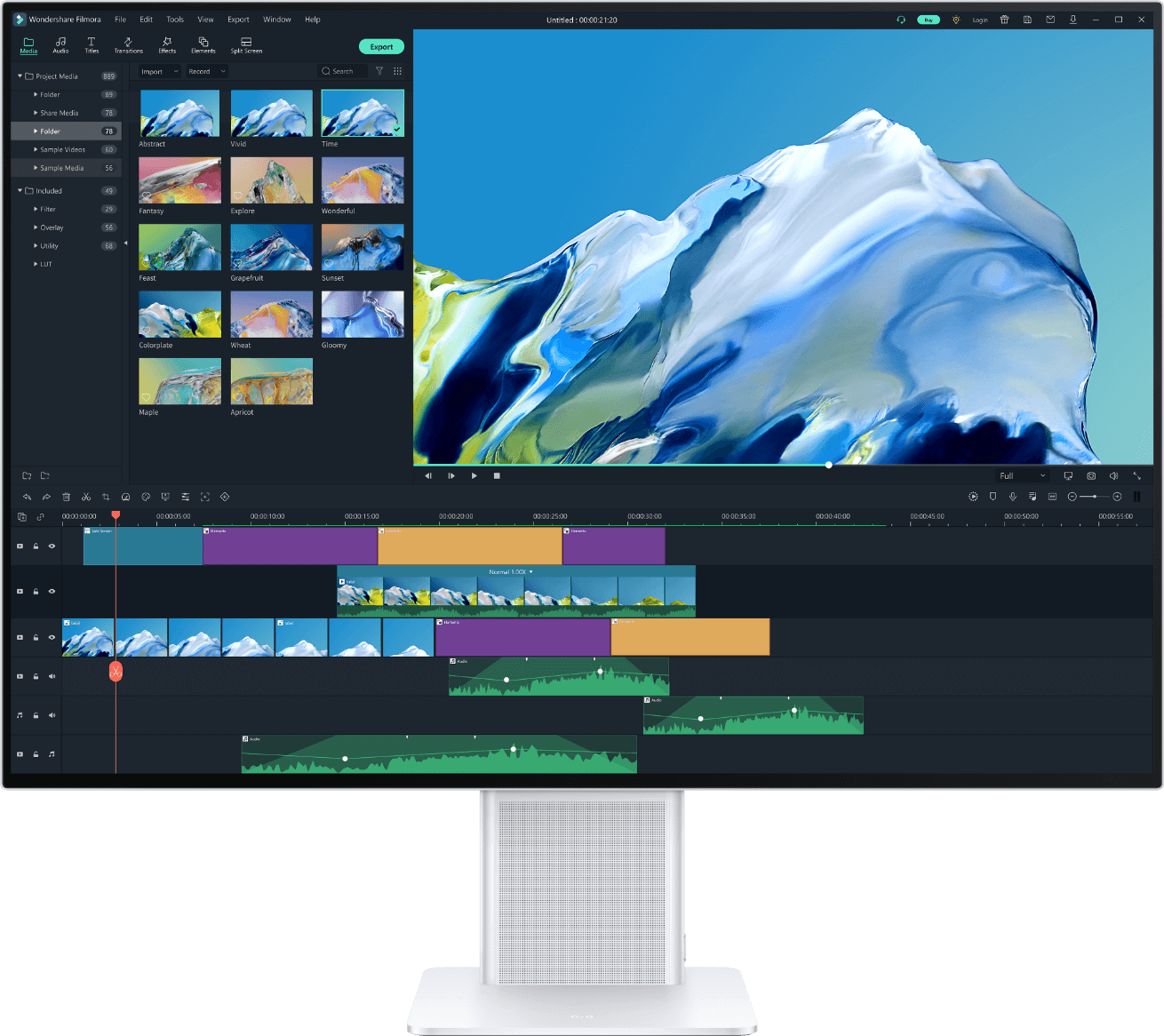 Don't be cut off from your favourite content. Utilising a striking 3:2 aspect ratio, HUAWEI MateView allows up to 18.5% more content to be displayed vertically compared with standard 16:98. See more of your work documents, edit a greater number of video and music tracks, while saving time scrolling. And saving your eyes, thanks to the TUV Rheinland-certified Low Blue Light and Flicker-Free display.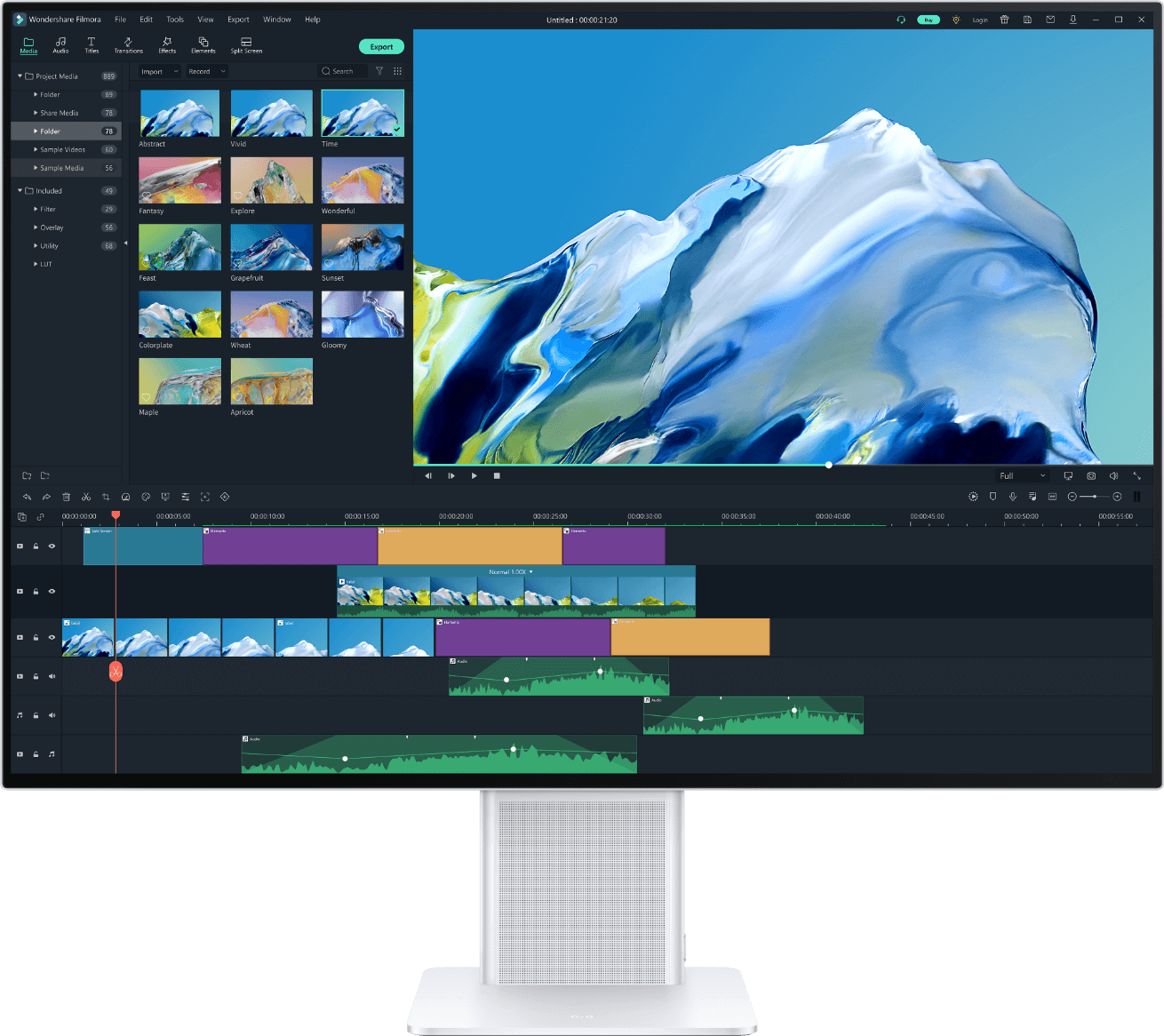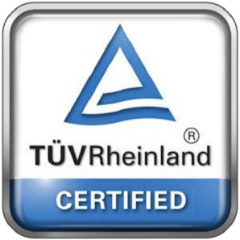 TÜV Rheinland Low Blue Light Certification9
TÜV Rheinland Flicker-Free certification10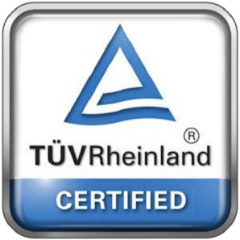 TÜV Rheinland Low Blue Light Certification9
TÜV Rheinland Flicker-Free certification10
Explore more devices in the
Mate family with a 3:2 aspect ratio
Realize anew what you can do
Multi-purpose USB-C11
The Strongest Link in the Chain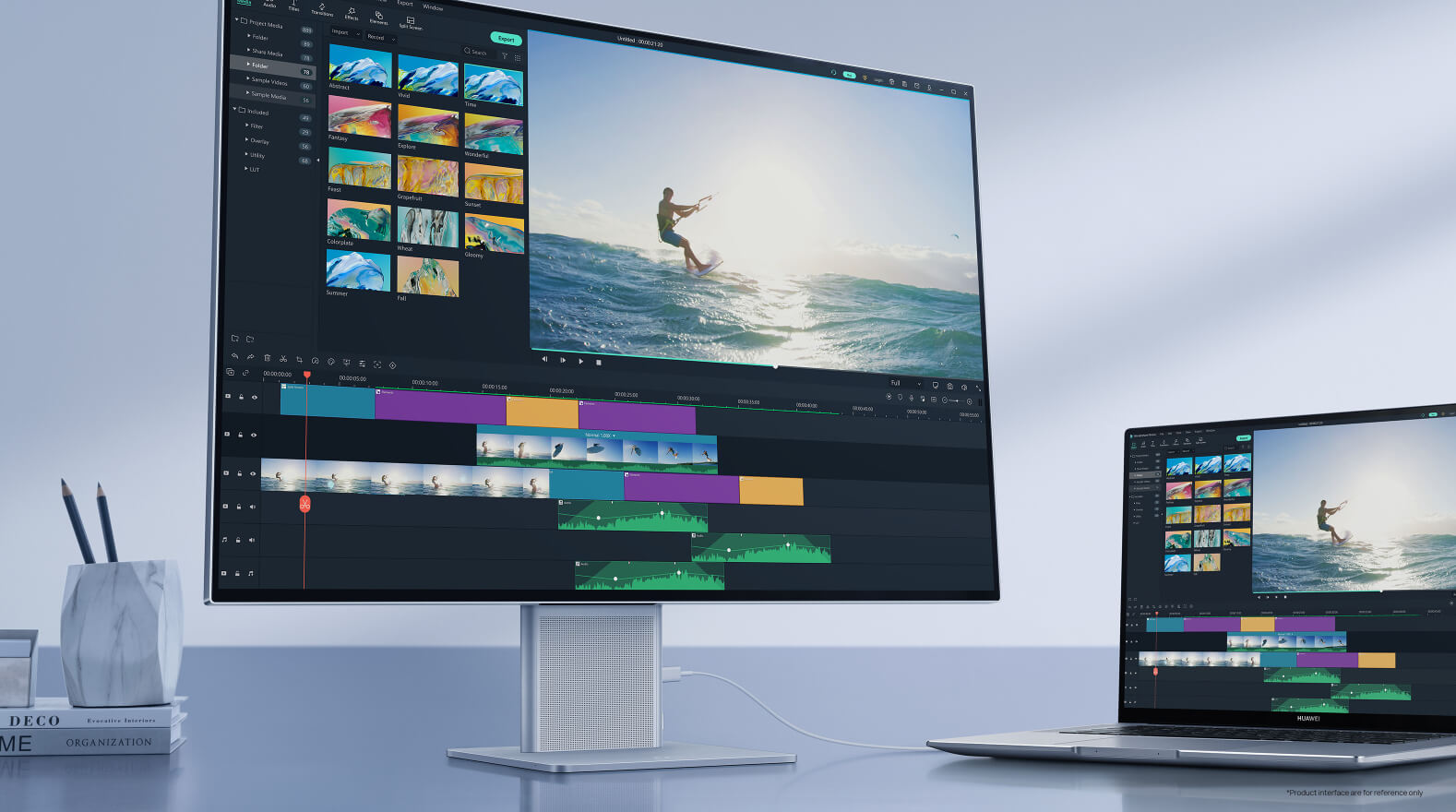 Streamline your work environment with the single, multi-purpose USB-C port, built into the side for optimal access. Link up to every kind of audio and video equipment, plus all your other devices for incredibly fast file transfers and reverse charging capabilities. Simplify your connections, amplify your efficiency.
Learn more about MateBook 16 connected with MateView via USB-C >
Transform the way you interact
Smart Bar
Get in Touch with Innovation
Smart Bar
Get in Touch with Innovation
Bring a touch of life to your technology. Use your finger to conveniently control MateView functions and settings via the all-new Smart Bar. No need for physical buttons, just swipe, tap and experience a simpler, more intuitive way to interface.
Change Display Input
Slide Switch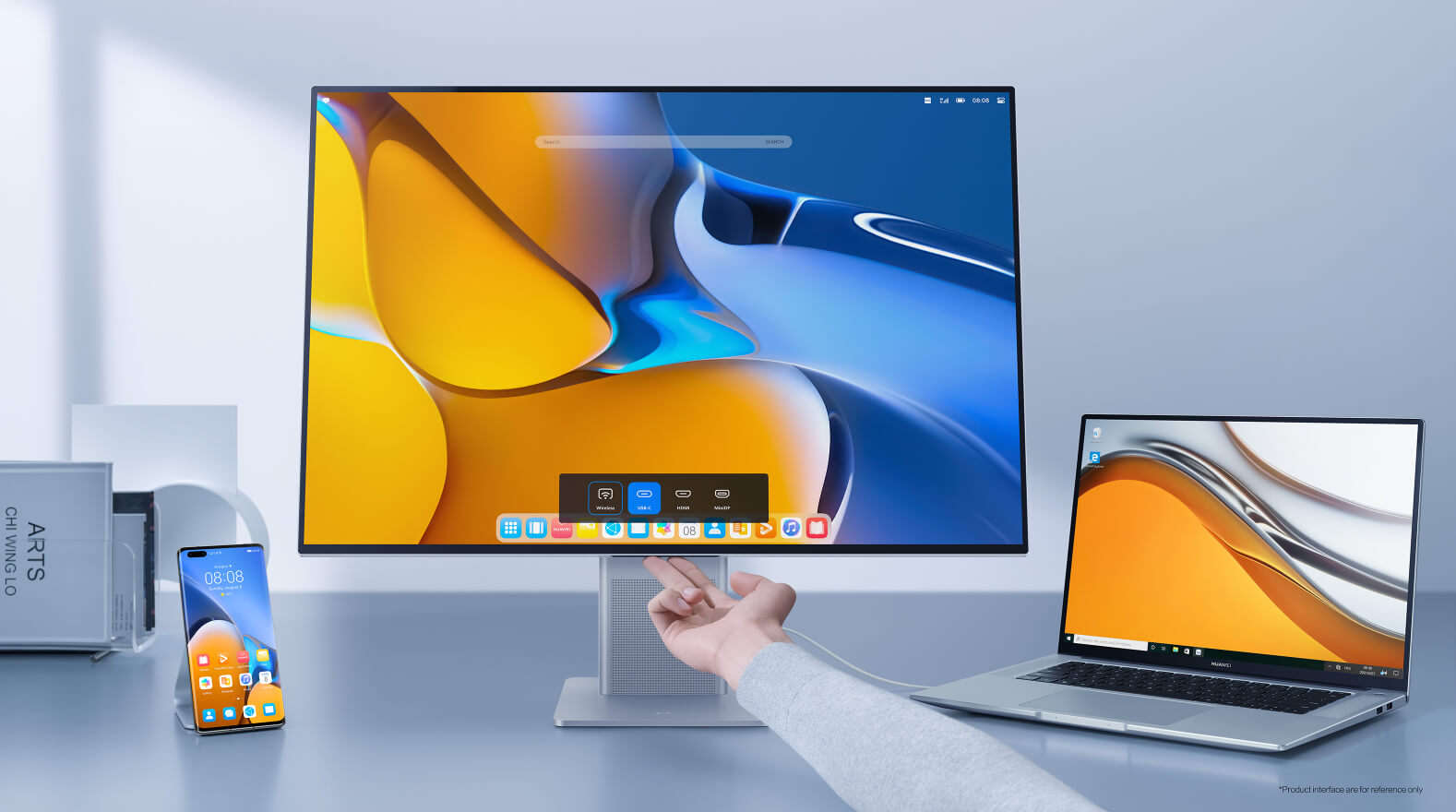 Use the Smart Bar to instantly switch between display inputs13. Swipe with two fingers to shift from the MateView desktop to your mirrored laptop display, then to your phone display, and back again. Achieving new perspectives on work has never been easier.
Update how you create space
Minimalist Design
Seek the Sleek Look
Minimalist Design
Seek the Sleek Look
HUAWEI MateView powerfully integrates a minimalist design concept with state-of-the-art technology. Employing premium aluminium alloy in the frame and stand for a refined, clean finish, the motherboard is innovatively positioned within the frame, to allow for a slimmer, sleeker screen.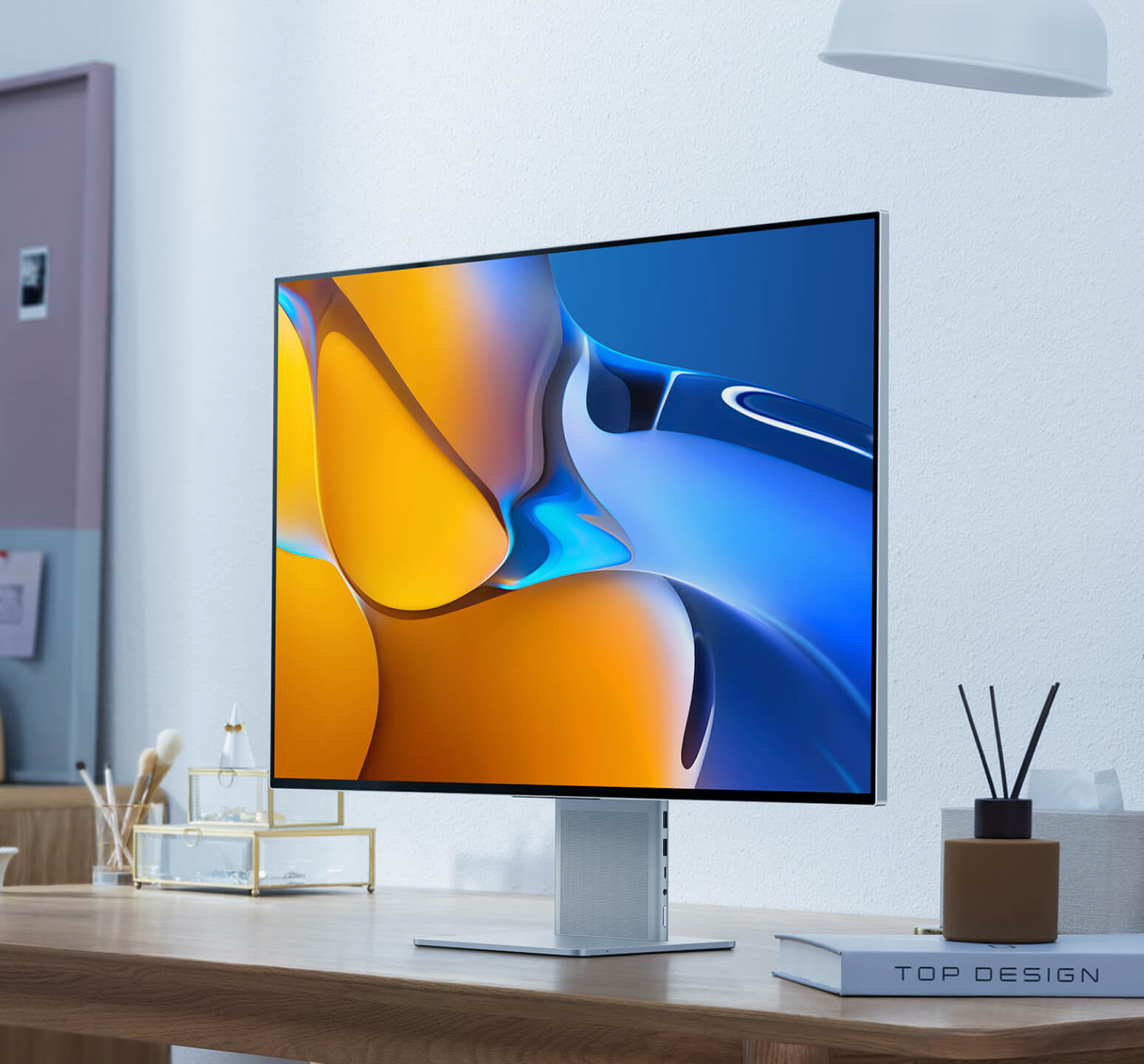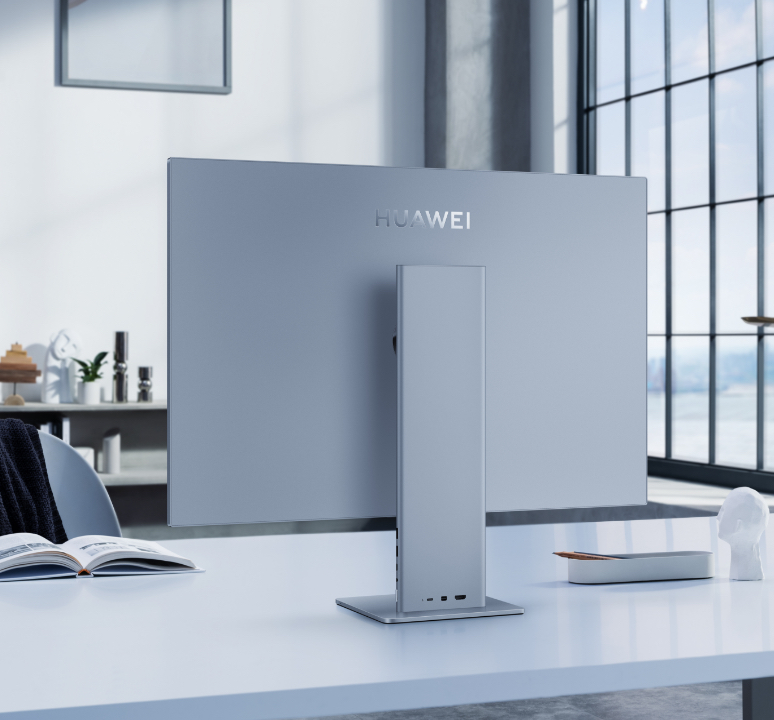 Precision Build
Effortless Balance
Discover balance in your work and home space with HUAWEI MateView, thanks to its perfectly proportioned screen-to-stand construction. The screen and stand are connected via a durable, precision-engineered stainless steel hinge that allows you to alter elevation and angle with just the push of a finger14.
Dual Speakers and Microphones
Prick up Your Ears, Pick up Your Voice
Summon a wave of sound through the dual-speaker system incorporated within the stand. The impressive power of the high-voltage amplifier builds from the large sound cavity to provide strong, deep bass sounds that surge from below. And the built-in dual microphones dampen ambient noise, while enhancing the clarity of your voice, to ensure what you say is never drowned out.
Theatre-level sound
Independent DSP calibration

Dual speakers
High power 5 W x 2

Dual microphones
4-meter far-field voice pickup15
Theatre-level sound
Independent DSP calibration

High power dual speakers
5 W x 2

Dual microphones voice pickup
4-meter range15
Multiple Ports16
Integrated Interface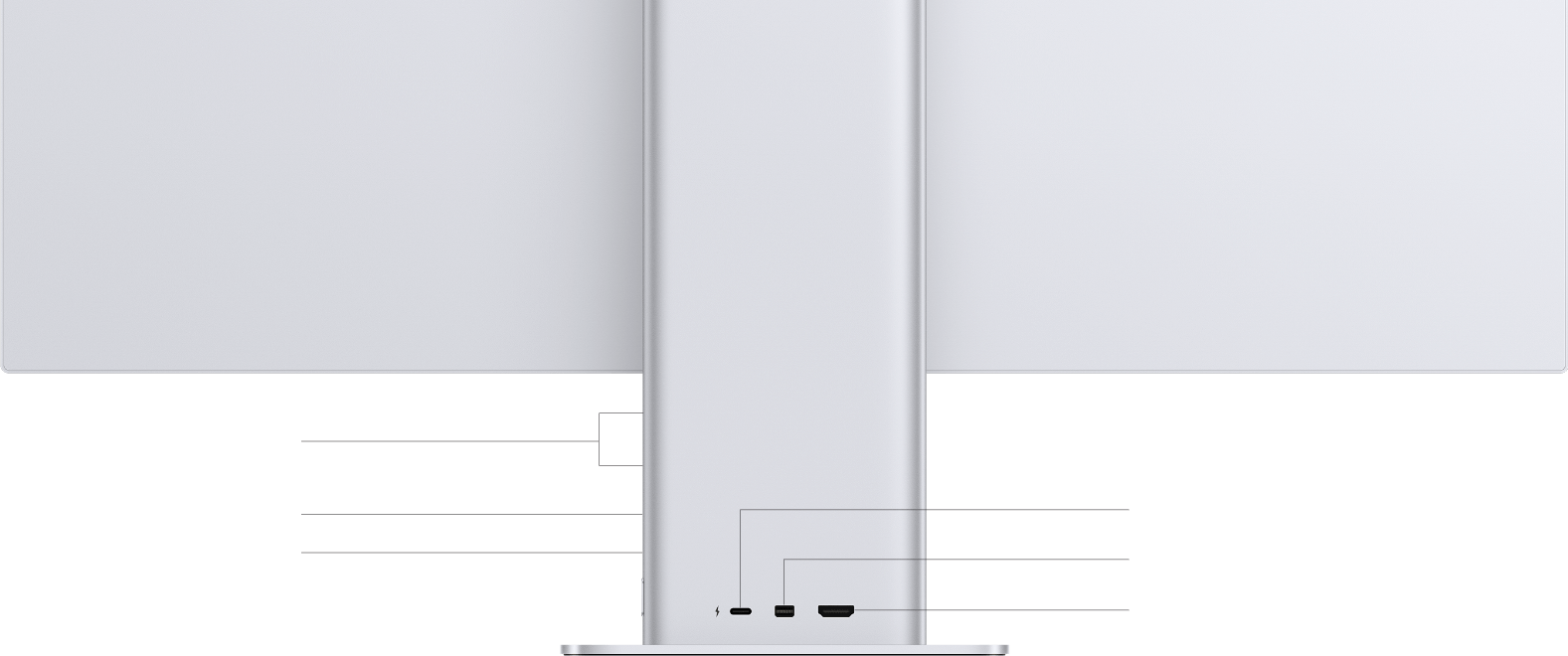 USB-A x 2
USB-C
3.5 mm audio jack
USB-C power port
Mini DP
HDMI
Maintaining simplicity in design and function, ports are located to the side and back of the stand for fast, easy access. Connect a multitude of devices and accessories via the USB-C, 2 x USB-A, HDMI and MiniDP interfaces, and hook up to power though USB-C.
USB-A x 2
USB-C
3.5 mm audio jack
USB-C power port
Mini DP
HDMI
Are you a gamer?
Take a look at our


HUAWEI MateView GT professional


gaming monitor >