Three highlights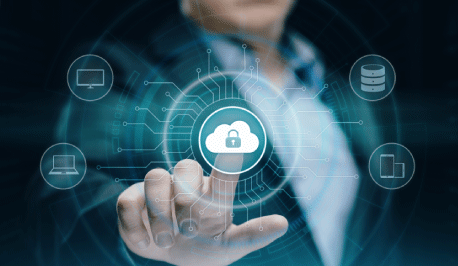 Data management
Easily manage contacts, messages, pictures, videos, applications and other data using your PC.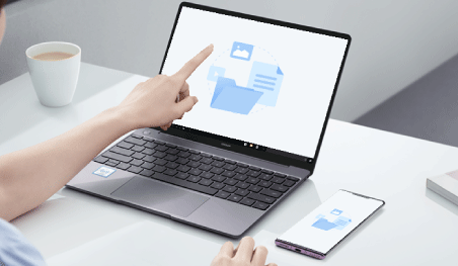 Data backup
Back up and recover your phone data. Keep your important information intact.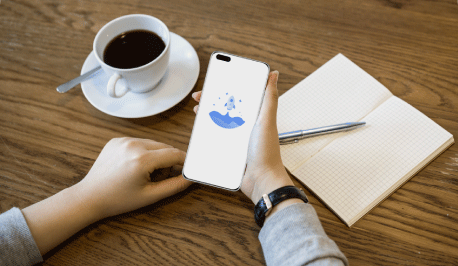 System Upgrade
Easily upgrade your mobile phone system to the latest version.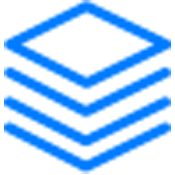 Manage data and software easily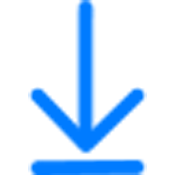 Download and install network resources in a single click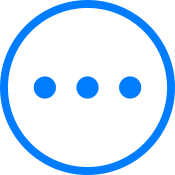 Give a rich experience to users
Installation and connection guide
Download the HiSuite software package according to your system.
Double-click the EXE file.
Click to accept the agreement and statement.
Click to start installing.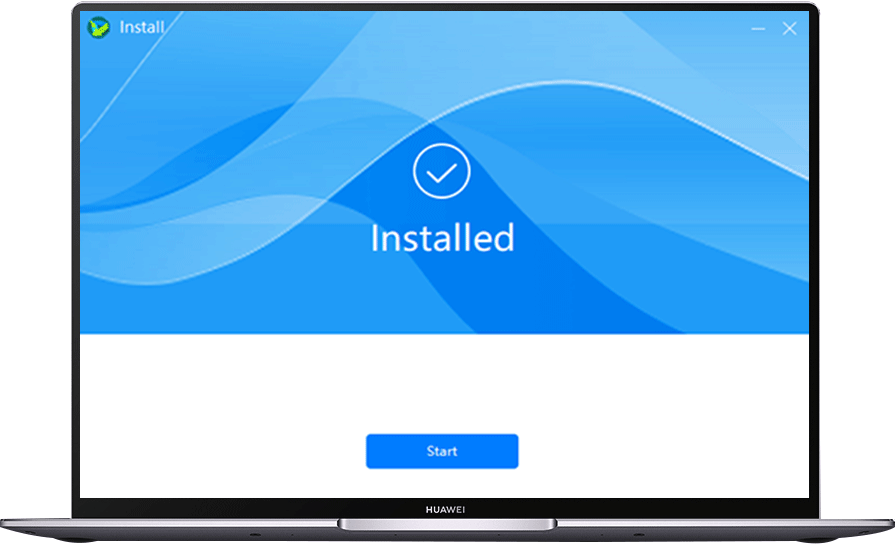 Connect your phone
USB data cable connection.
Applicable to Mac/Windows system.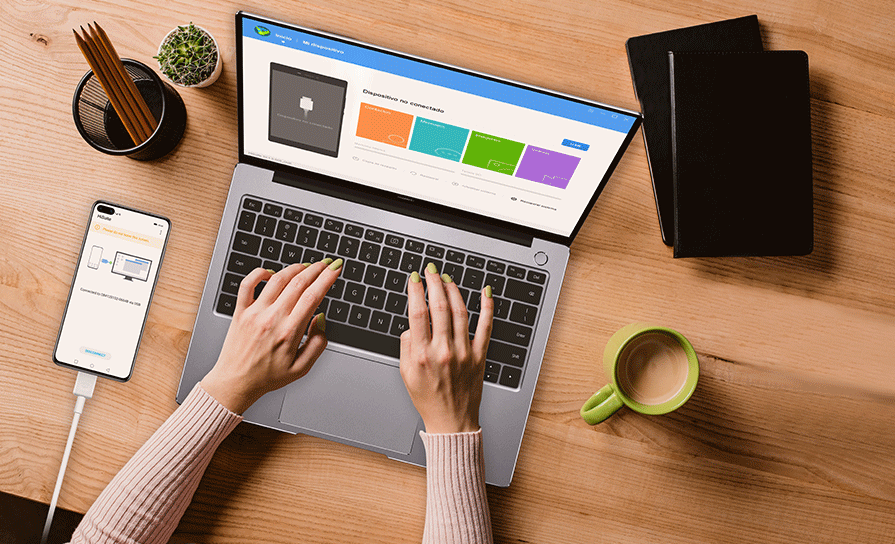 Connect your mobile phone to the computer with an USB data cable
(Click on File Transfer or Photo Transfer, and turn on HDB.)

Open HDB
First enter Settings, then type HDB into the top search box.

Click on "Allow HiSuite to use HDB" in the search results.

Please agree to the authorizations on your phone when connecting.
(If you want to revoke the authorizations after using HiSuite, please click on "Revoke HiSuite's HDB authorizations".)

Open HiSuite on your phone, enter the displayed eight-digit verification code into the verification code box on your computer, then click on "Connect".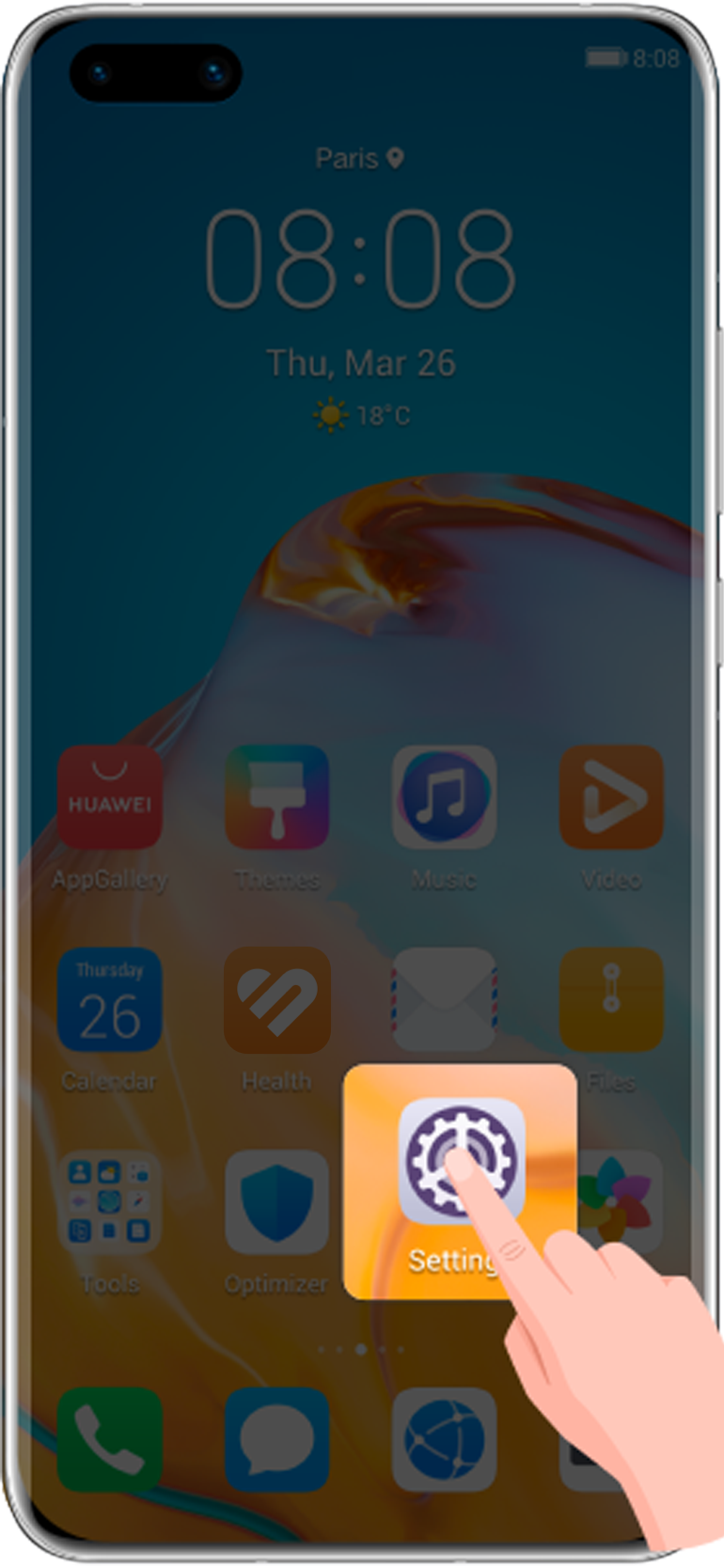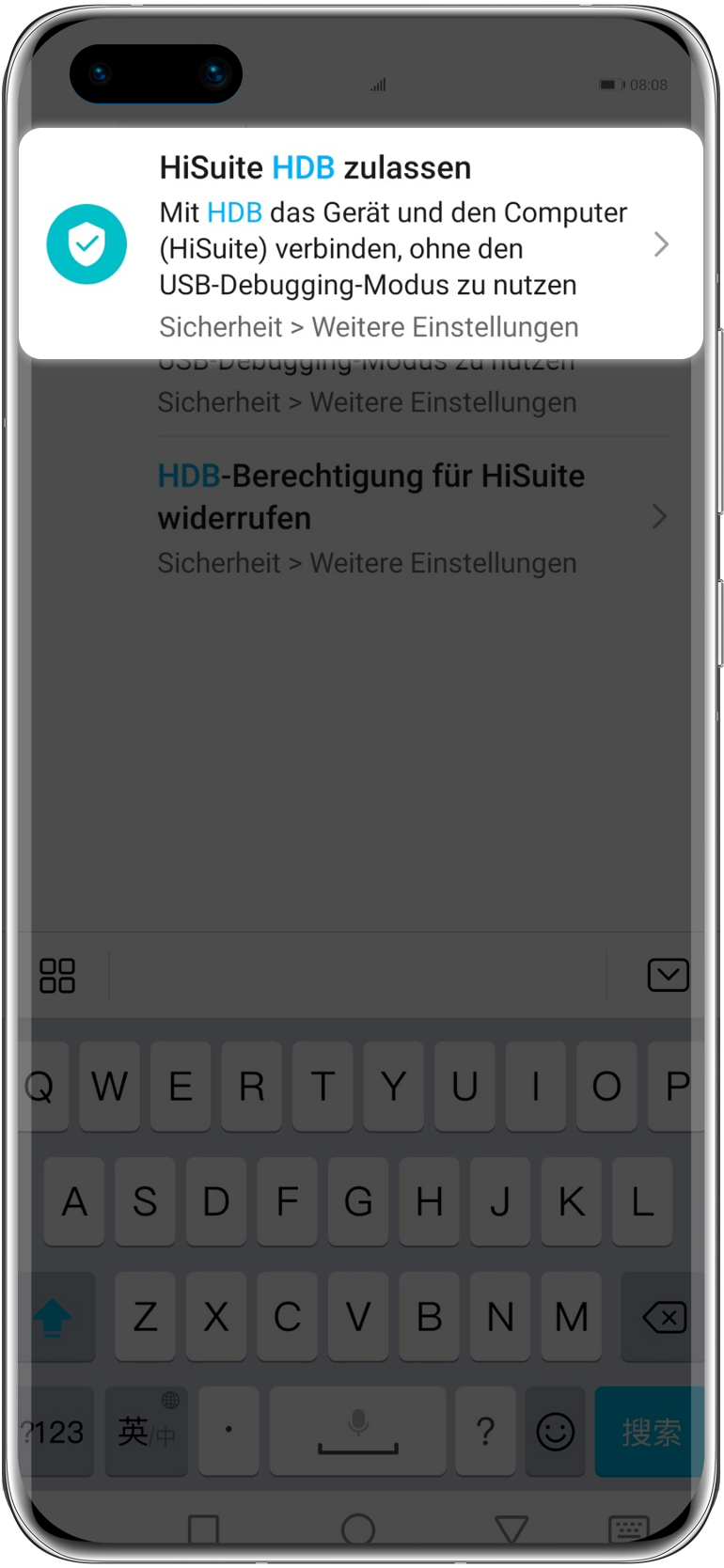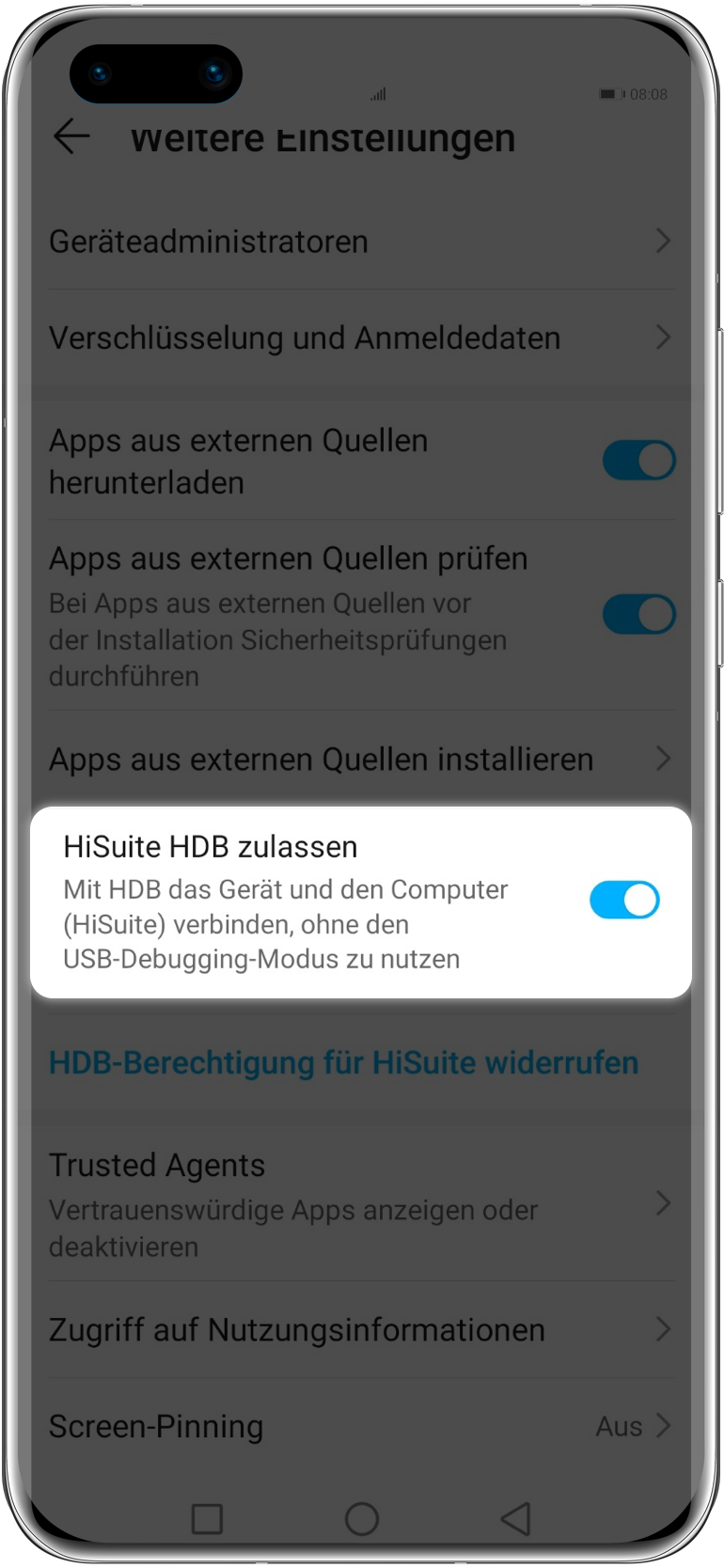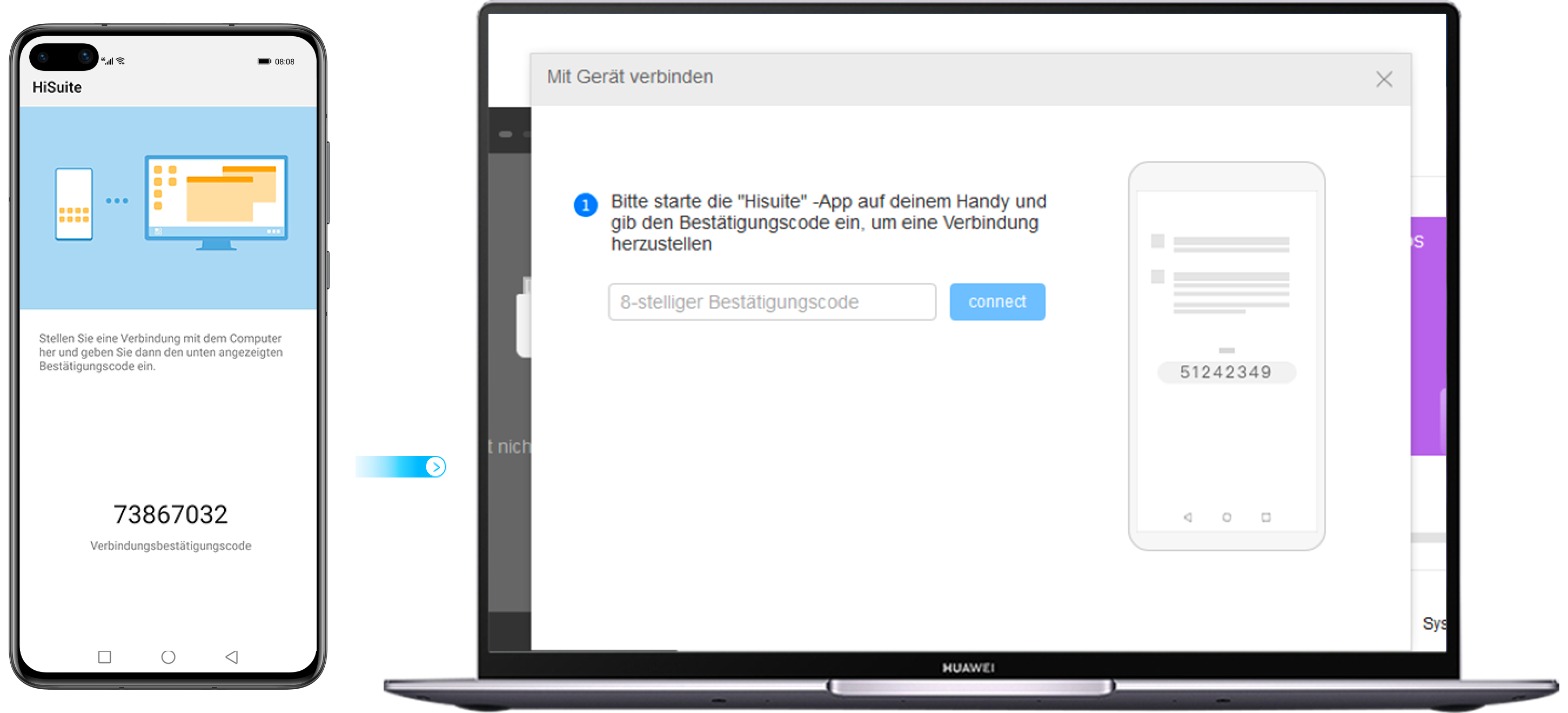 You will find all you need on HUAWEI HiSuite
(The Mac Version currently only supports "Picture Management", "Video Management", "File Management", "Backup/Restore".)

Application Management
Check, install and uninstall applications easily and fast
Single click to upgrade applications online

Screenshots
One click to capture amazing instants

Backup/Restore
Back up your devices data on to your computer, including contacts, messages, applications, music, call history, emails, and schedule
Transfer backed up data to your devices

Message Management
Send and receive messages on the computer
Manage messages and export them to the computer
Support mass text messaging

Contacts management
Delete contacts
Import and export contacts
Manage contact groups

Video management
Support multiple ways of viewing videos
Import and export videos

Gallery management
Support multiple ways of viewing pictures
Import and export pictures
Set the picture as device wallpaper

System Recovery
Restore the device to factory settings if the system crashes and cannot be switched on

Update
Software Update and Rollback function for Huawei Mobile System

Outlook Synchronisation
Synchronise contacts and schedule between Outlook and your different devices

File Management
Manage files on internal storage and SD cards
Export files to computers
Import files to mobile phones