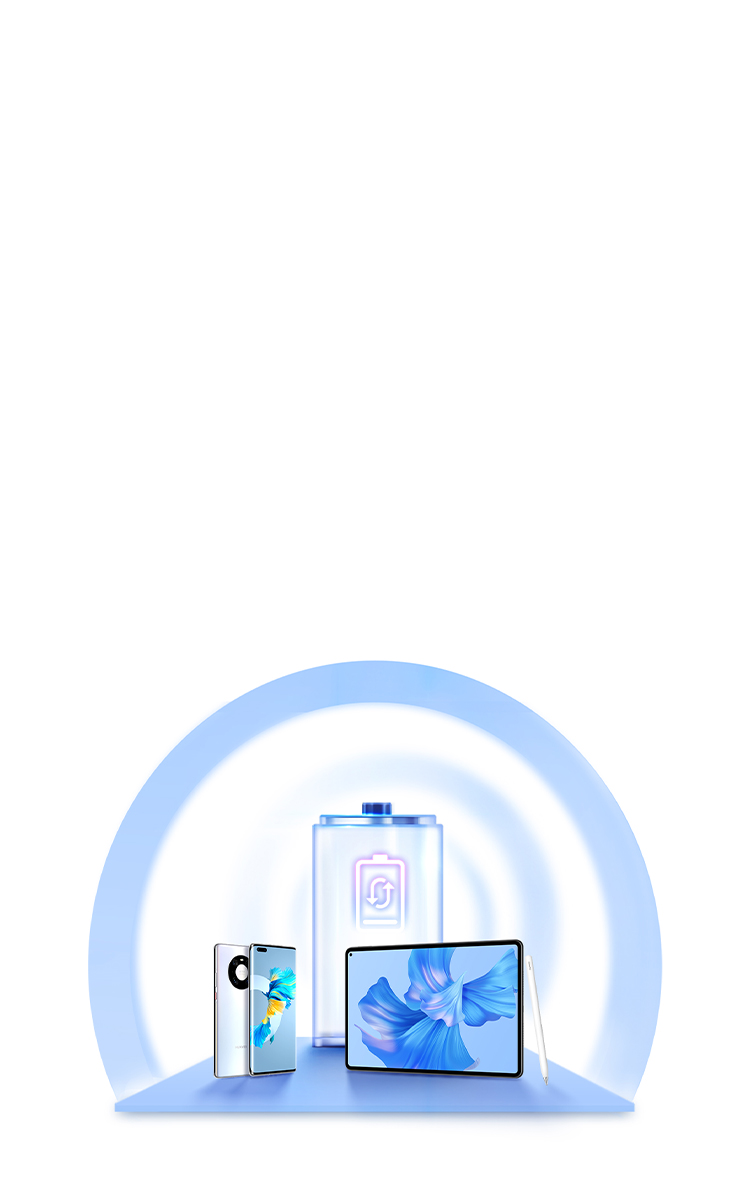 New Battery , Better Performance
Battery Replacement Offers
Only for SAR 49

Genuine
Battery

Fast & Reliable
Service

90 Days
Warranty
*Terms & Conditions Apply
Offline Offer

Service Center
Locations
Offline Offer (May 1 – July 31)
- Only for SAR 49

- 100% Genuine Battery

- 90 Days Warranty

- Can Visit us or Send your device

- Support selected devices (More than 60 devices)

- Call us for more detail 8001220888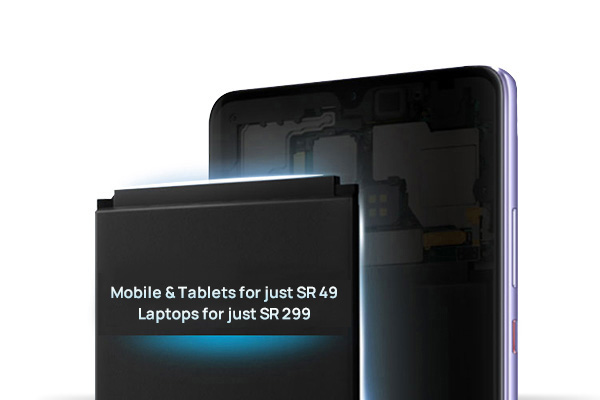 Applicable Devices
| Series | Product Name |
| --- | --- |
| Mate Series | Mate 40 Pro, Mate 30 Pro, Mate 20 Pro, Mate 20, Mate 10 Pro, Mate 10, Mate 10 lite, PORSCHE DESIGN Mate RS |
+ More
You also may purchase a benefit to replace your device battery within 6 months, to purchase the battery replacement benefit, please Click Here
Participated Service Centers Locations
Choose Your City
Riyadh – Riyadh Front
Riyadh - Mursalat
Jeddah – Mushrifah
Al-Khobar – Al-Shmaliya
Khamis-Mishait – Technical City
Al-Madinah Al-Monawarrah – Al-Sad
Buraydah – Al-Amn
You also can use Free Postal Service through SMSA
Or
Call us on 8001220888 and we will arrange it for you
Q & A
Q1: How can I participate in this offer?

A1: It is very easy, just make sure your device is applicable and visit any of the participated HUAWEI service centers or send your device via free postal service 8001220888

Q2: How can I know if my device is applicable for this offer, and how do I know about participated service centers?

A2: Check under the applicable devices to check if your device is applicable, and check under the participated service center part to know about which service center is applicable

Q3: There is no participated service center in my city or near to me, how can enjoyed the offer?

A3: Don't worry, just send your device to us via free postal service 8001220888

Q4: How can I send my device through free postal service?

A4: please call 8001220888 to send your device to us via free postal service
Terms & Conditions
1- Battery Replacement Offer is applicable from May 1st to July 31st in all HUAWEI Customer Service Centers which are located in Saudi Arabia.
2- The Battery Replacement Offer is applicable for selected devices only as it is shown above in offer page.
3- Customer can visit any HUAWEI Authorized Service Center or send his device using the Postal Service for battery replacement.
4- The Battery Replacement offer is applicable till stock last.
5- Old batteries will be replaced with 100% genuine batteries, considering that the old batteries will be disposed of so that they cannot be returned.
6- The new batteries are under warranty for 90 days from replacement day.
7- This benefit is only for Battery replacement, customer need to bear any other needed costs for this service if needed for example, but not limited (screen and back cover replacement if they are broken).
8- Customers can enjoy this offer through visiting one of the participated HUAWEI Customer Service Centers which mentioned above in the Applicable Service Centers part or send his device to us via free postal service.
9- For end of service devices (old devices), this offer is only applicable for the Battery Replacement, the other needed parts are subjected to stock availability in case if any other parts needed to be changed.
10- HUAWEI reserved the right to amend these terms and conditions without prior contest.
11- For any further needed information, please contact us through 8001220888 or through live chat via My HUAWEI App or via Support Official Website.