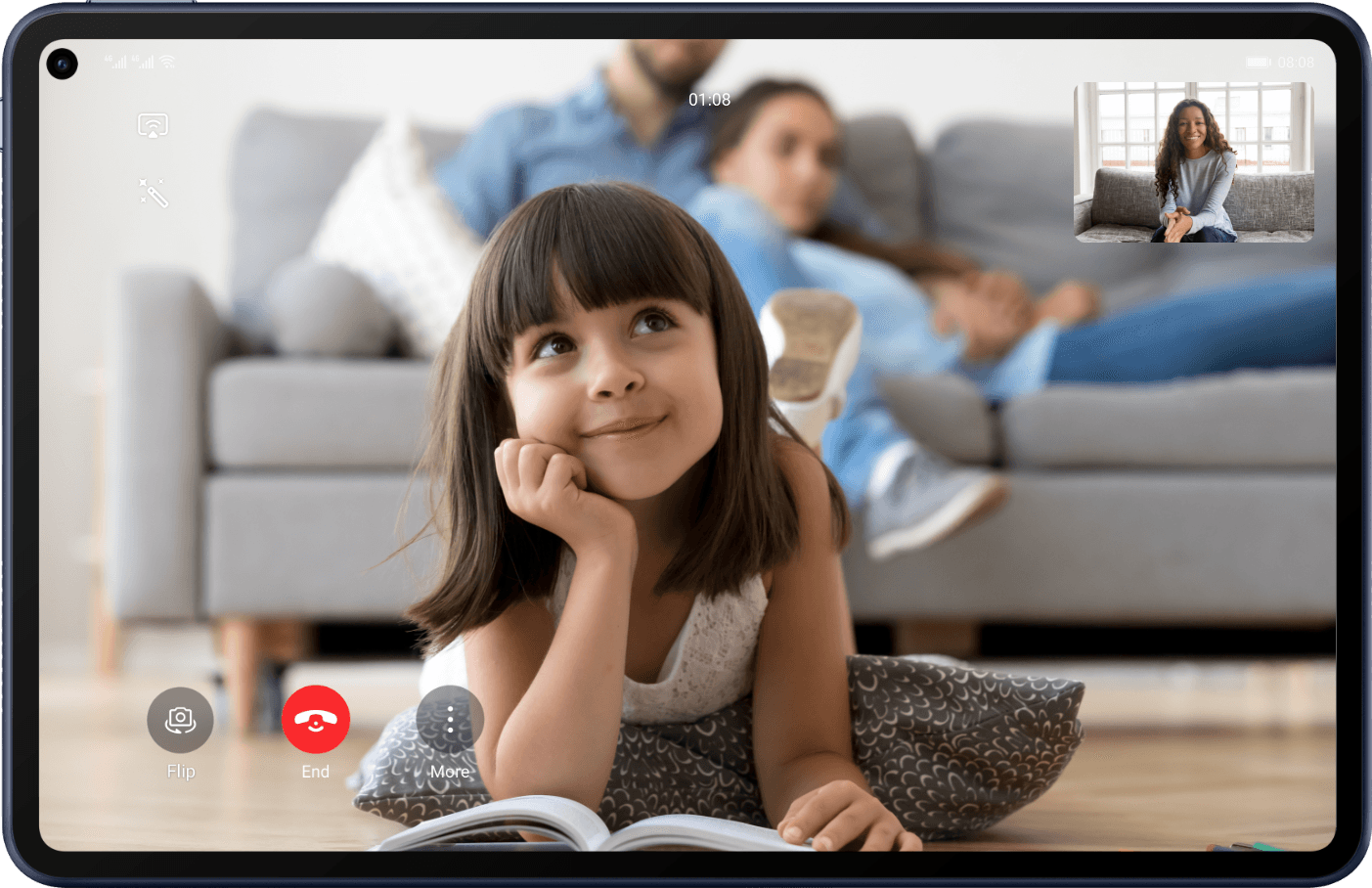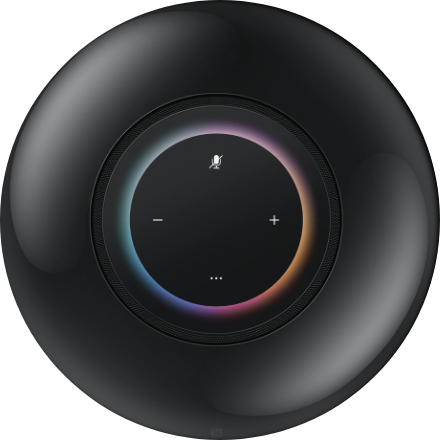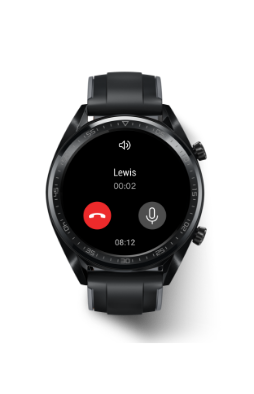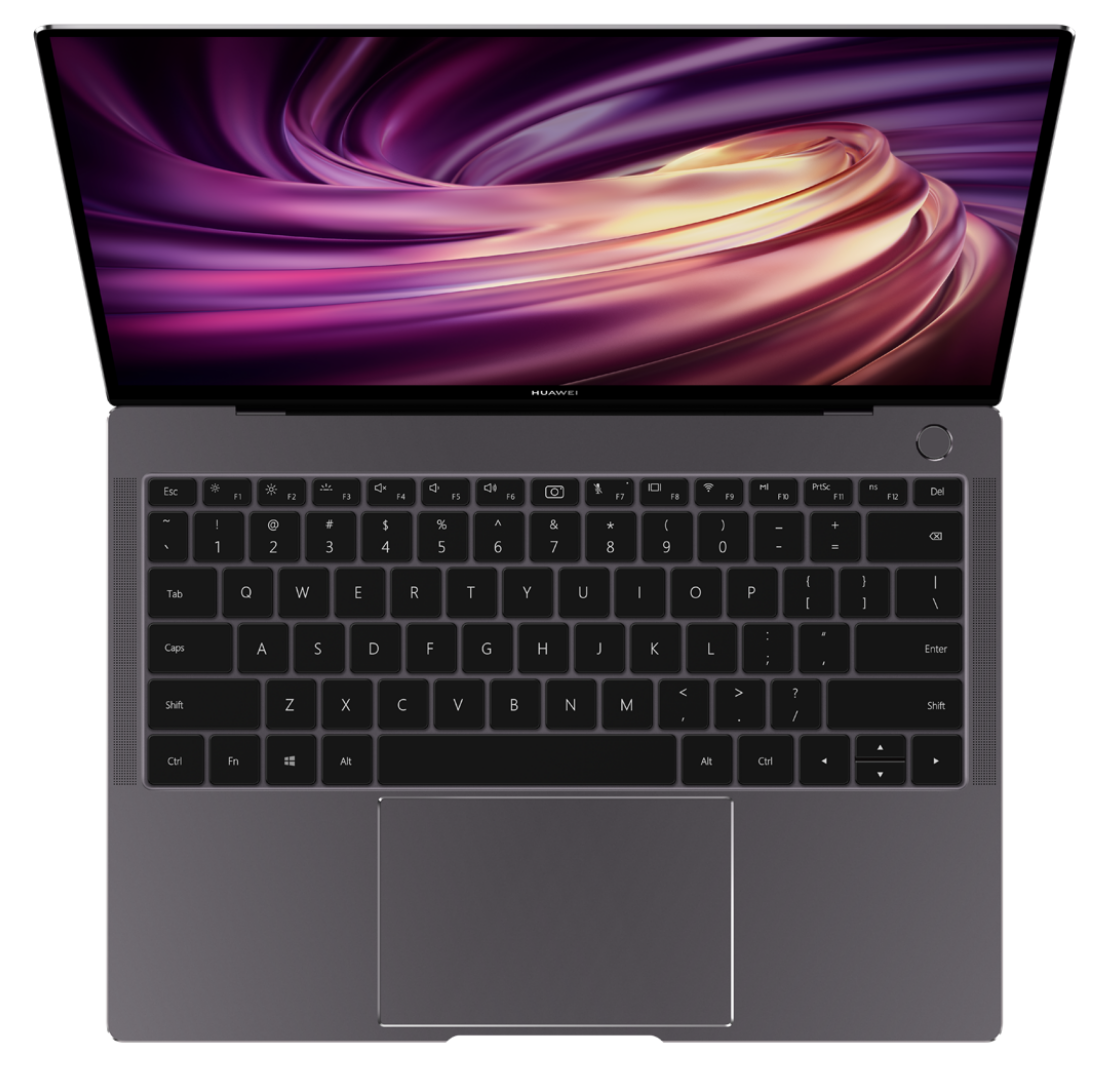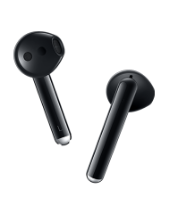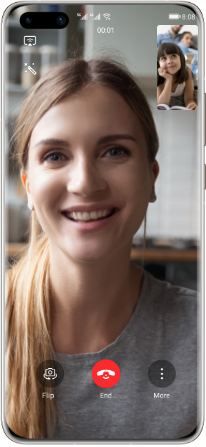 A Seamless AI Life
EMUI 10.1 introduces MeeTime, offering new ways to share different perspectives of your life with family and friends. Now, you can optimize multi-screen collaboration to further improve your productivity, interact in new ways with your surrounding devices, and connect all your devices together with an exciting new ecosystem. Bring more productivity and excitement to your everyday life.
MeeTime
MeeTime
High-quality
Communication
Wherever, Whenever
MeeTime connects you with your family and friends at anytime and anywhere with high quality video calls, even in low-light or poor network conditions.
1
Watch the video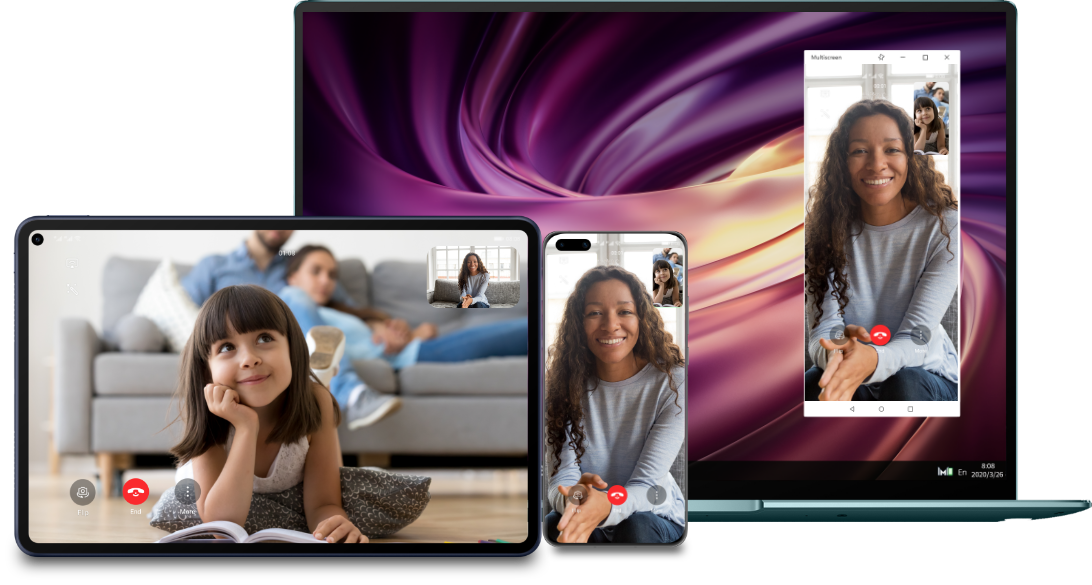 MeeTime
Have Fun Together
with Screen Sharing
Add more fun to your MeeTime conversations by instantly sharing your phone screen with each other. When hesitating over an online purchase, consult with your friend over real-time screen sharing, or guide your parents to use their phones with MeeTime so they can follow you every step of the way.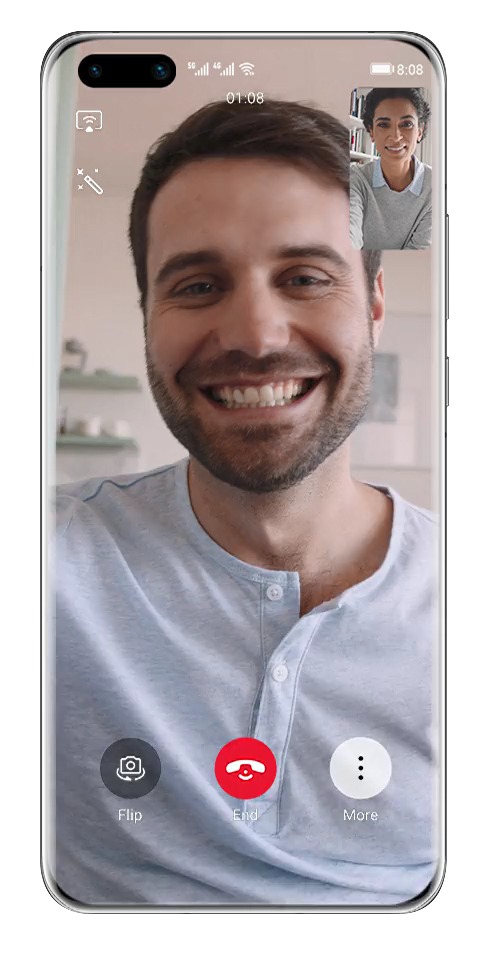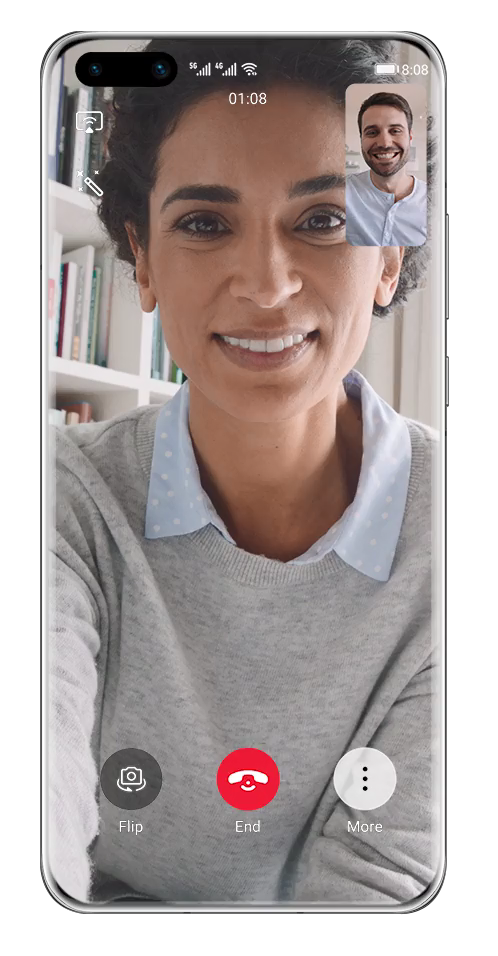 MeeTime
Real Time Sharing with
the
Action Camera
MeeTime can use the action camera
2
so your family and friends can enjoy the immersive view as if they were there with you.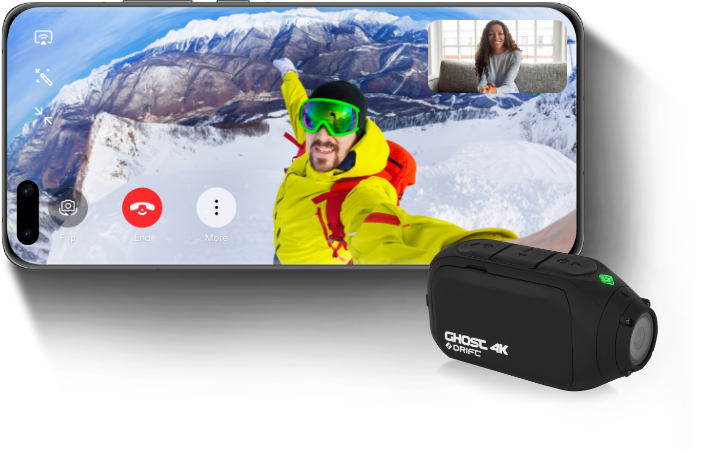 MeeTime
Smarter Video Conferencing
with Everyone in View
Fisheye conferencing camera system
3
leverages the video call capability offered by MeeTime to make everyone in the same room visible during a video conference.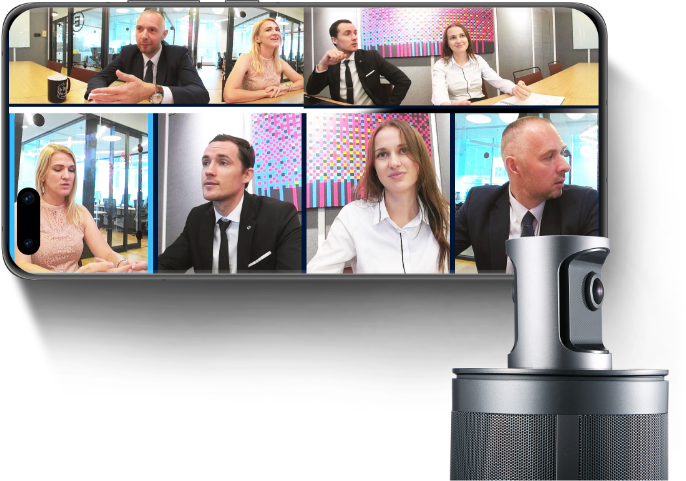 Mobile Office
Multi-screen Collaboration
Larger Screen,
More Productivity
One-touch opens a web address or edits the files on your phone by using PC applications.
4
Watch the video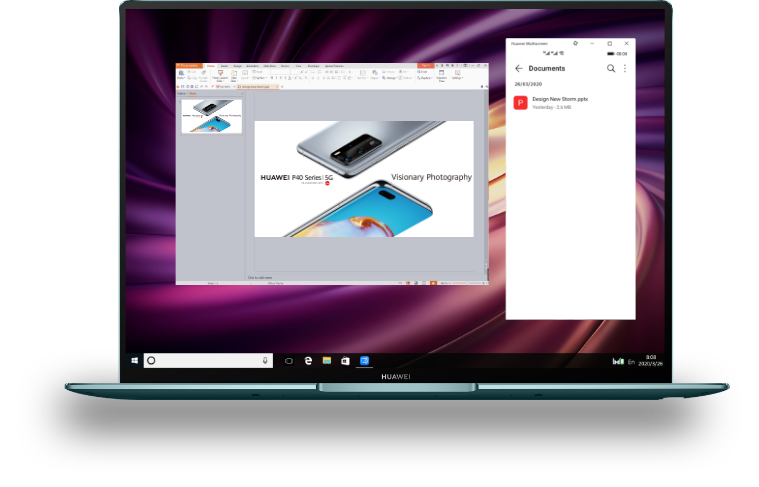 Multi-screen Collaboration
Video Call,
Hands Free
Use your PC to answer your mobile video calls. Huawei's distributed technology enables smartphones to use the PC's microphone and camera. Answer all your calls without picking up the phone.
4
Learn more about HUAWEI MateBook X Pro 2020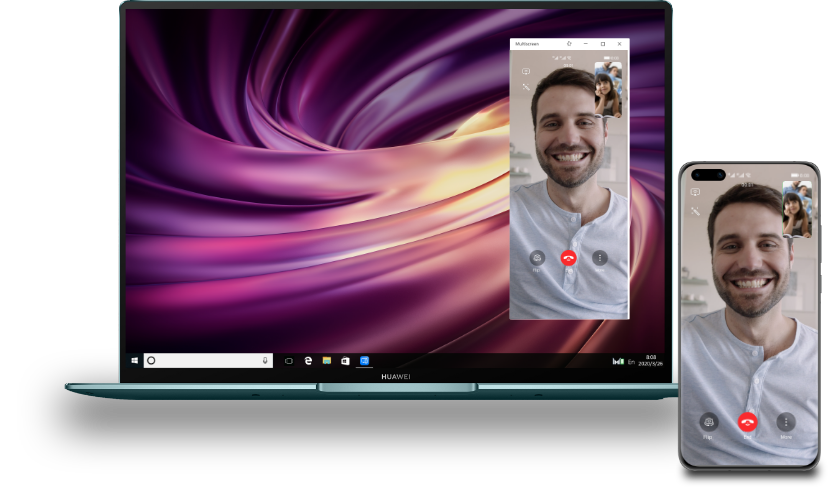 Human Factor
based UX Design
All New Themes
Capture the Beauty
in This Moment
Capture the beauty of light during the transition and fusion of ice and water. At the instant of movement and stillness, softness and rigidity, force and beauty, condensing moving moments.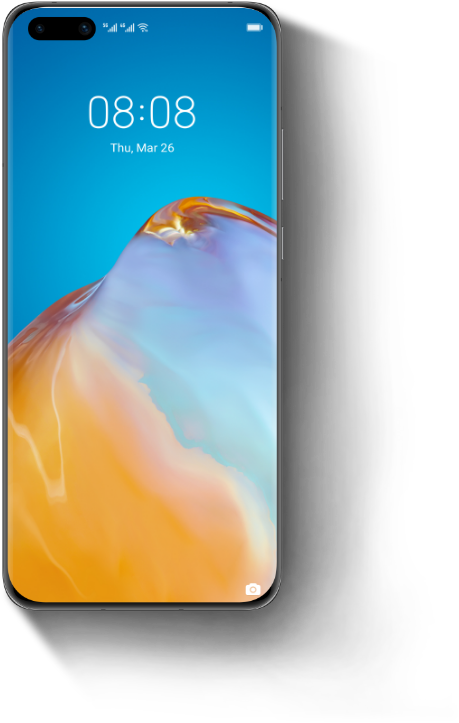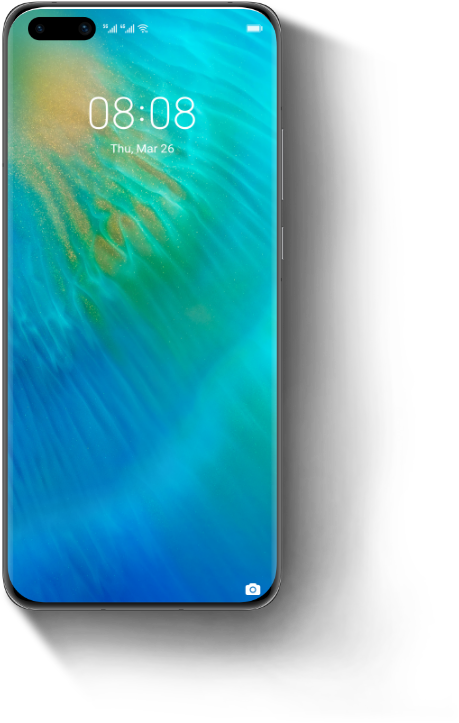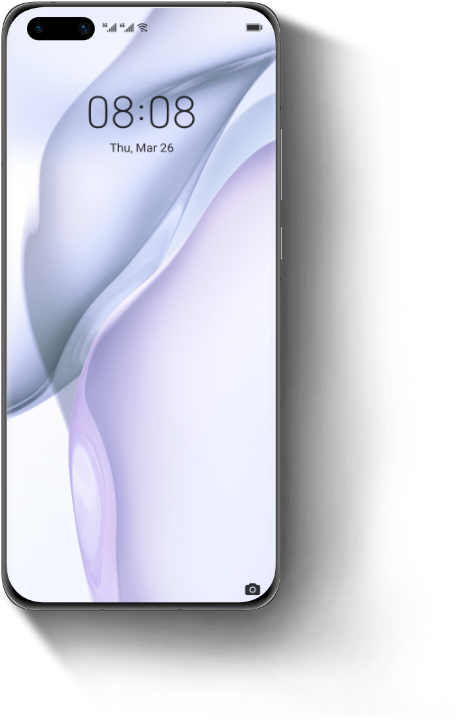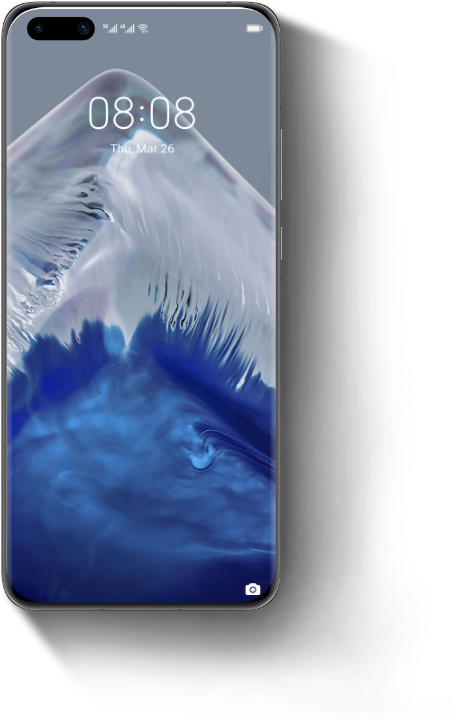 Visionary Performance
Deterministic Latency
Engine
Fast and Fluid
Latest Deterministic Latency Engine reduces the system response time by 20.8% and the average latency fluctuation by 10.5%, delivering a more responsive and consistent performance.
12
Response latency
EMUI 10.1
EMUI10
Latency fluctuation
EMUI 10.1
EMUI10
Security and Privacy
Privacy Protection
Comprehensive Protection
for Your Privacy
Your privacy is under your full control. Local data is fully encrypted. Cloud data is also encrypted during transmission and storage for your data security. PrivateSpace, App Lock, and the Password Vault are all there to protect your privacy.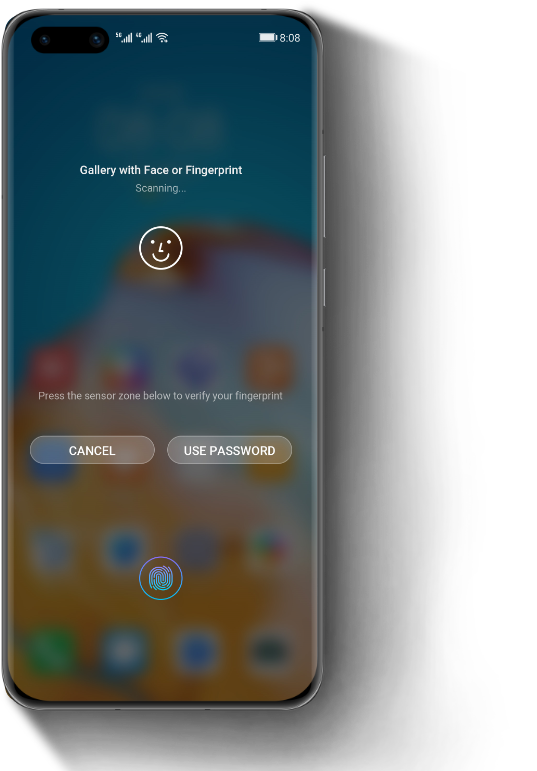 Proved Security
The Highest Level of
Security Certification
The microkernel of TEE has achieved CC EAL 5+, the highest level of security certification
13
for a consumer device OS globally. Thus, all transaction, authentication and other highly sensitive operations are running in the TEE system to prevent potential interception and leaks. You can use your phone with peace of mind under all around protection.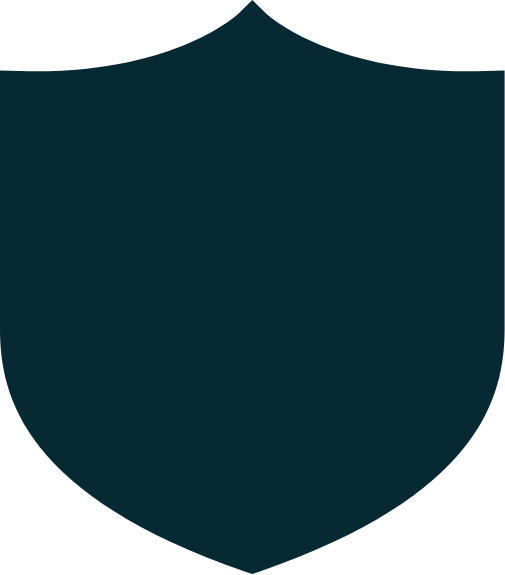 The participation of following partners
14
are appreciated to build the all-scenario experience together with us.
To join us, please refer to HUAWEI Developers website.






























*Accessibility of some features may vary across regions. Product pictures and display contents on the foregoing pages are provided for reference only. Actual product features and specifications (including but not limited to appearance, colour, and size), as well as actual display contents (including but not limited to backgrounds, UI, and icons) may vary.

**All data in the foregoing pages are theoretical values obtained by HUAWEI internal laboratories through tests carried out under particular conditions. For more information, refer to the aforementioned product details. Actual data may vary owing to differences in individual products, software versions, application conditions, and environmental factors. All data is subject to actual usage.

***Due to real-time changes involving product batches, production and supply factors, in order to provide accurate product information, specifications, and features, HUAWEI may make real-time adjustments to text descriptions and images in the foregoing information pages, so that they match the product performance, specifications, indexes, and components of the actual product. Product information is subject to such changes and adjustments without notice.