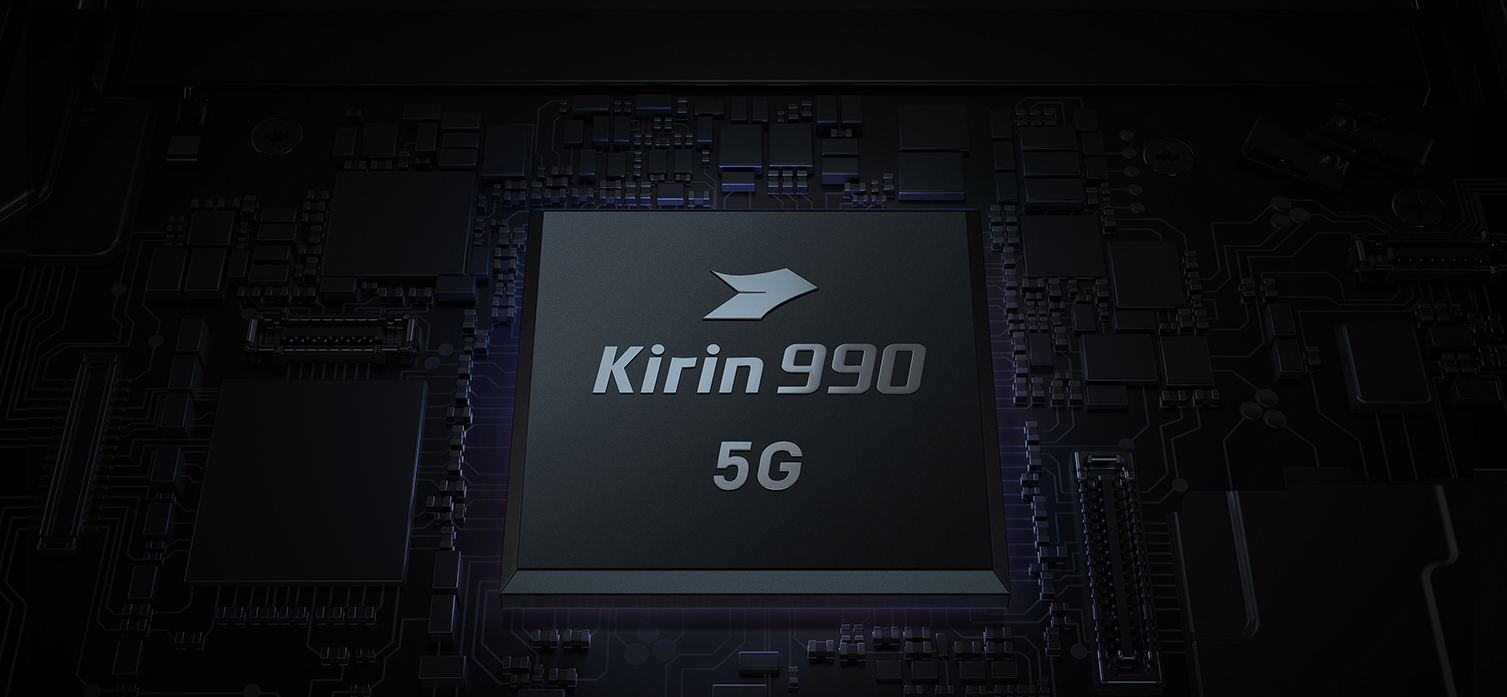 Kirin 990 5G
More than Renovation
As the world's 1st Flagship 5G SoC powered with 7nm+ EUV3, the Kirin 990 5G features breakthrough technology and advanced intelligence, inherited from Kirin and Balong. Thanks to the 7nm+ EUV technology, over 10 billion transistors4 are condensed in this tiny chipset. The Kirin 990 5G ushers in the future with superior performance.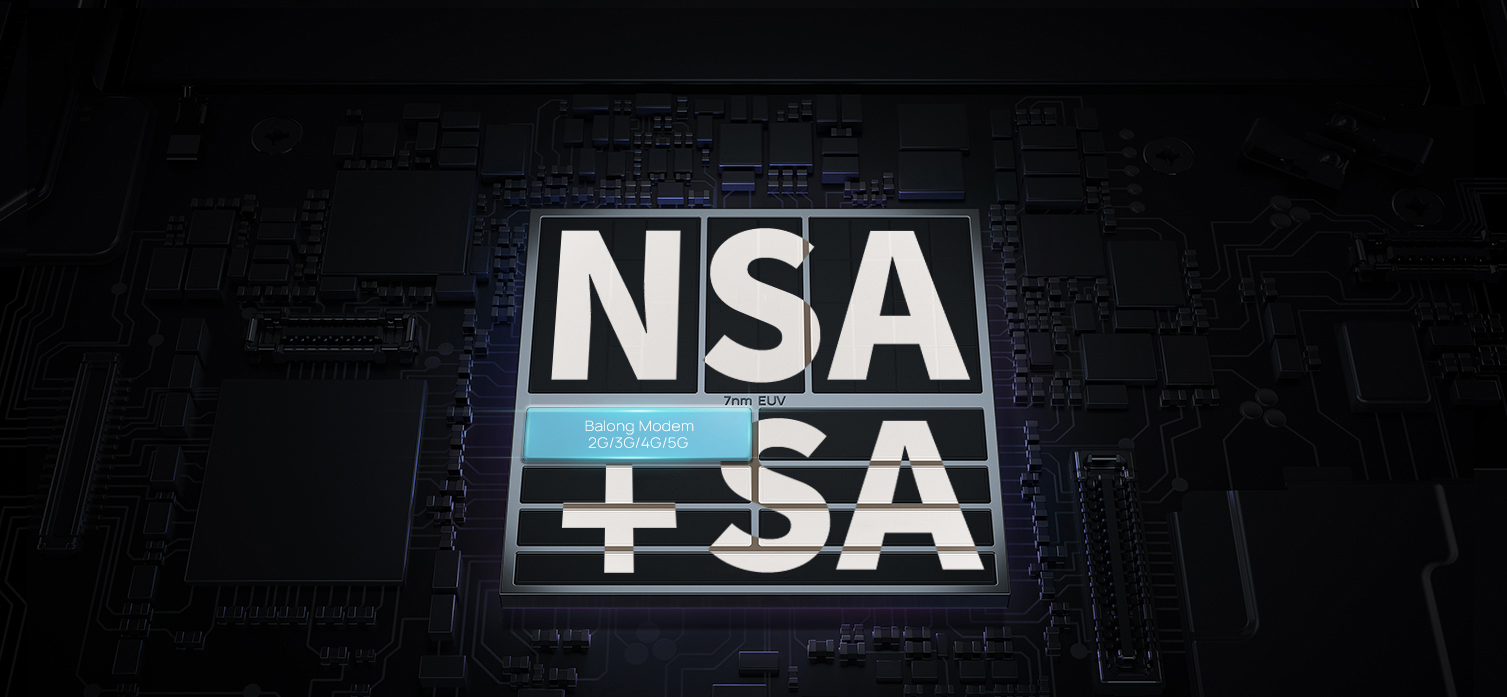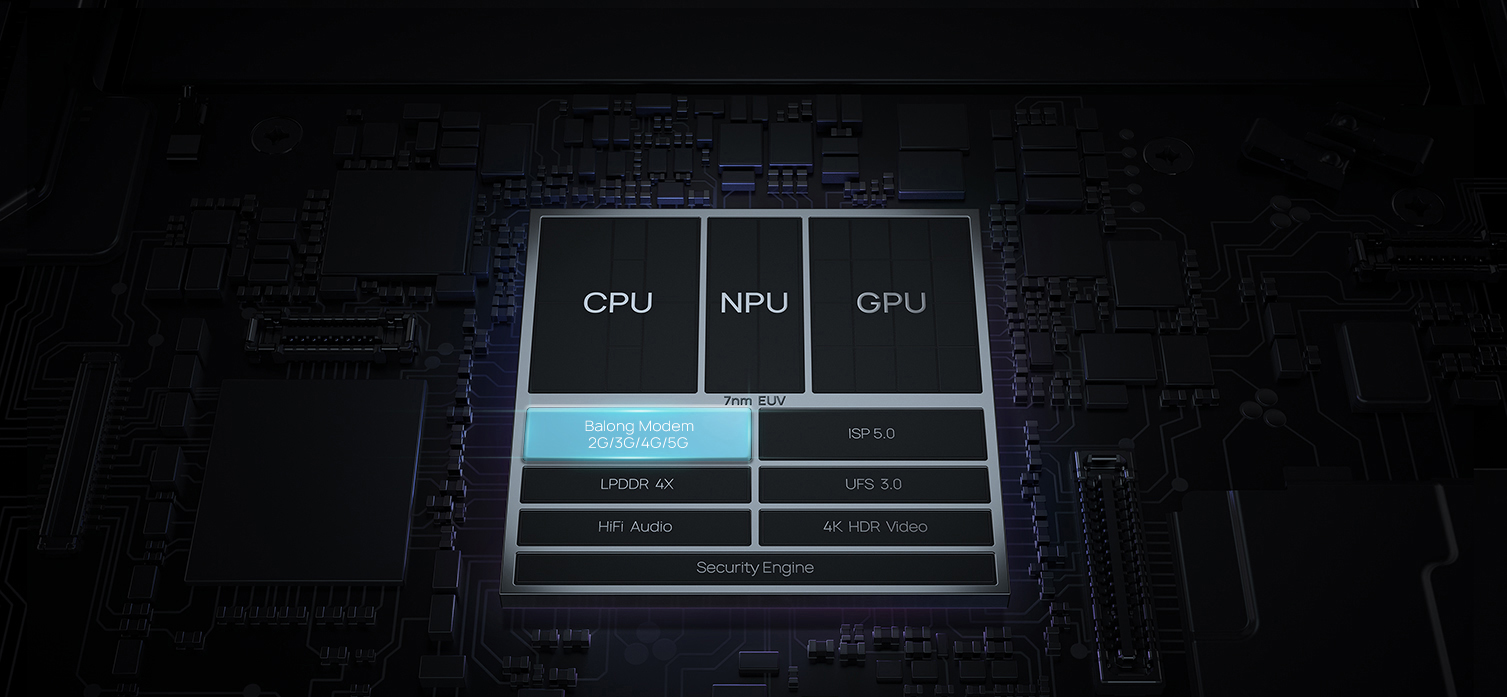 5G Connection
New Chipset,
New Chapter
Supporting NSA/SA (Non-Standalone and Standalone) architectures simultaneously, the Kirin 990 5G offers a smooth transition of the evolving 5G network. Being compatible with different bands and frequencies, this single chipset allows you to connect with 2G, 3G, 4G and 5G networks, satisfying various requirements easily no matter where you are5.6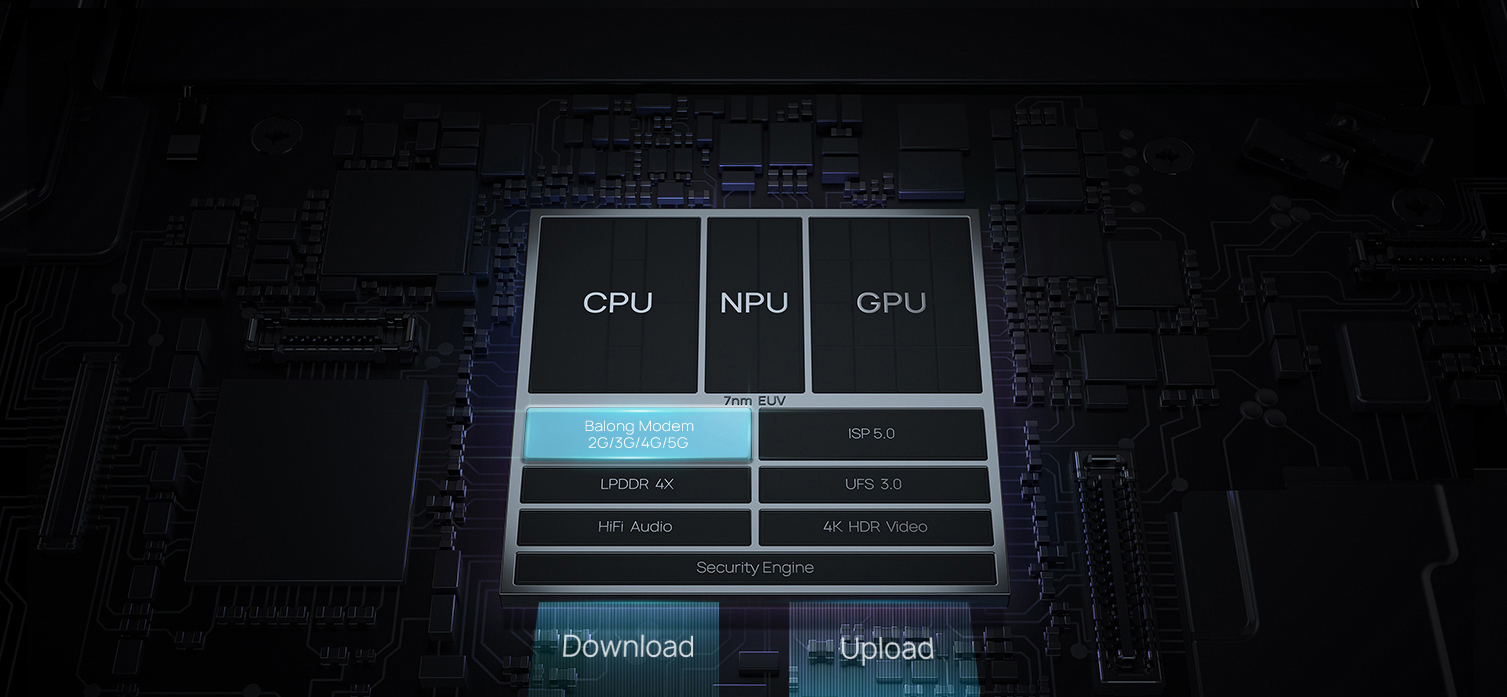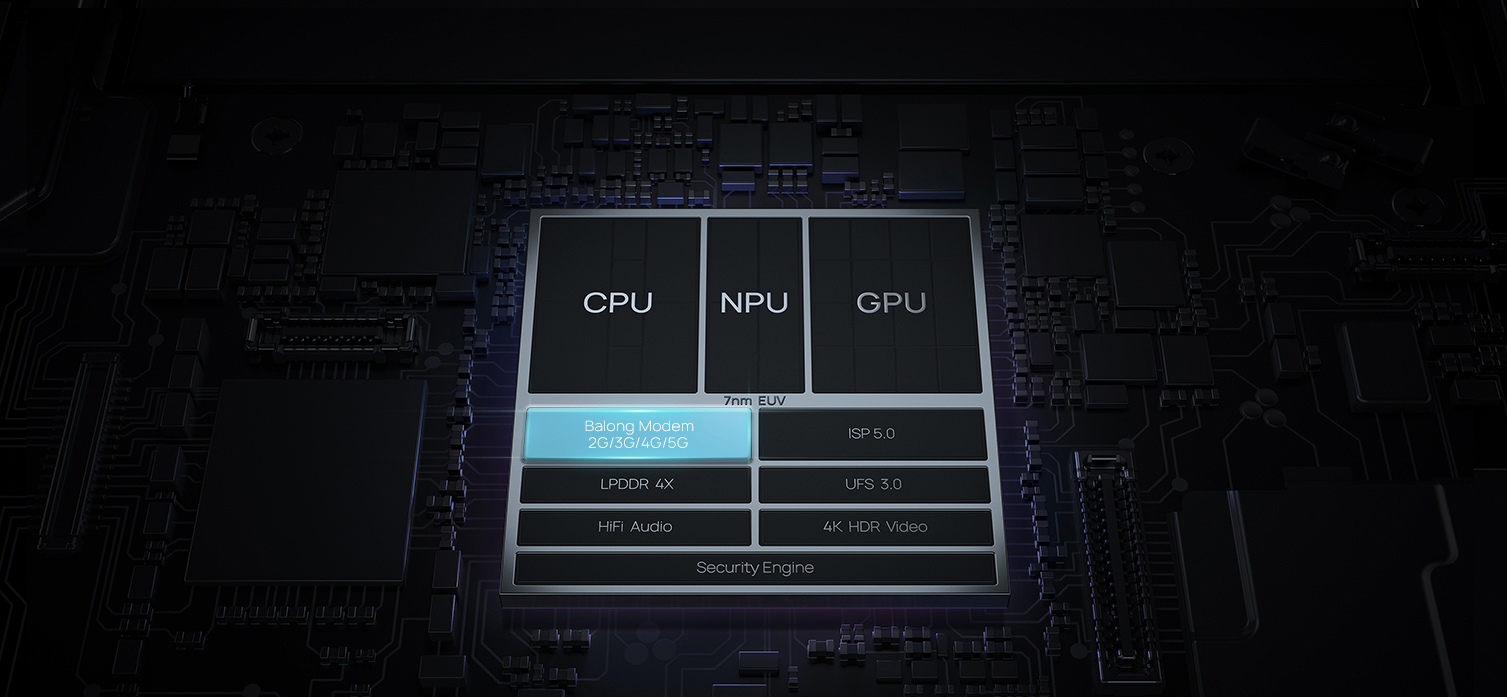 2.3 Gbps
Theoretical peak download speed
1.25 Gbps
Theoretical peak upload speed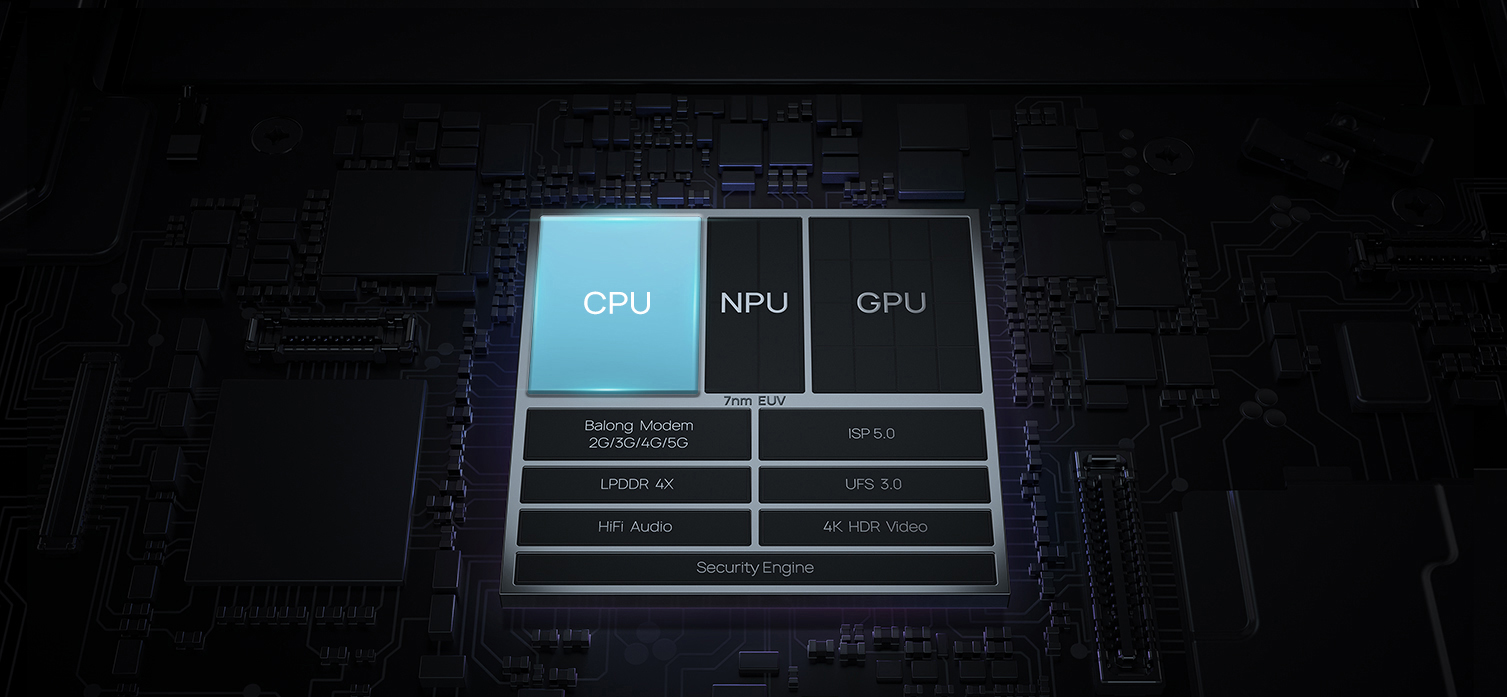 CPU
Dominant Power,
Winning Performance
Thanks to the innovative architectures in three levels of efficiency, the Kirin 990 Series achieved great improvement in overall performance and energy efficiency. The devices with the Kirin 990 series will show outstanding power capabilities, allowing you to explore more.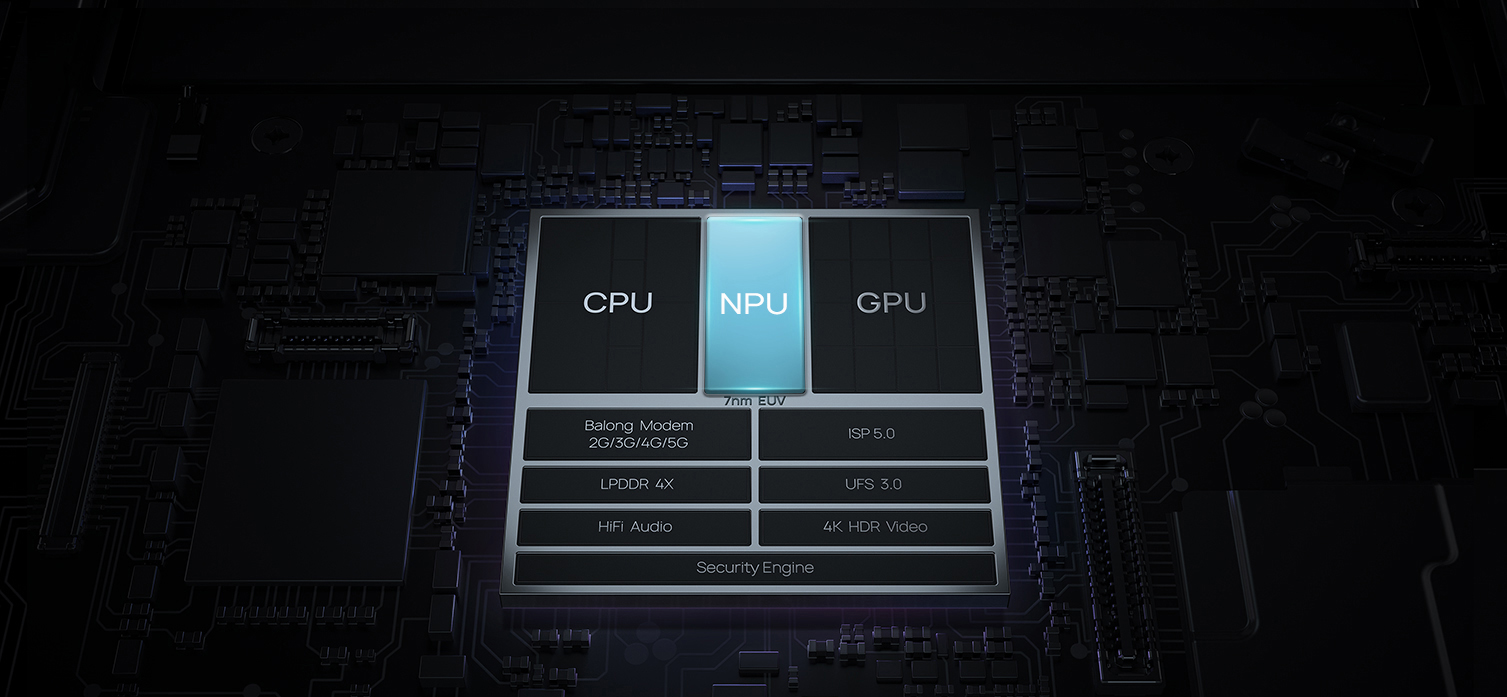 NPU
New Architecture,
Intelligence Evolution
HUAWEI's self-developed architecture NPU delivers better power efficiency, stronger processing capabilities and higher accuracy. The powerful Big-Core plus ultra-low consumption Tiny-Core contribute to an enormous boost in AI performance. In AI face recognition, the efficiency of NPU Tiny-Core can be enhanced up to 24x than the Big-Core.8 With 2 Big-Core plus 1 Tiny-Core, the NPU of Kirin 990 5G is ready to unlock the magic of the future.9
2 Big-Core
+
1 Tiny-Core
Kirin 990 5G
1 Big-Core
+
1 Tiny-Core
Kirin 990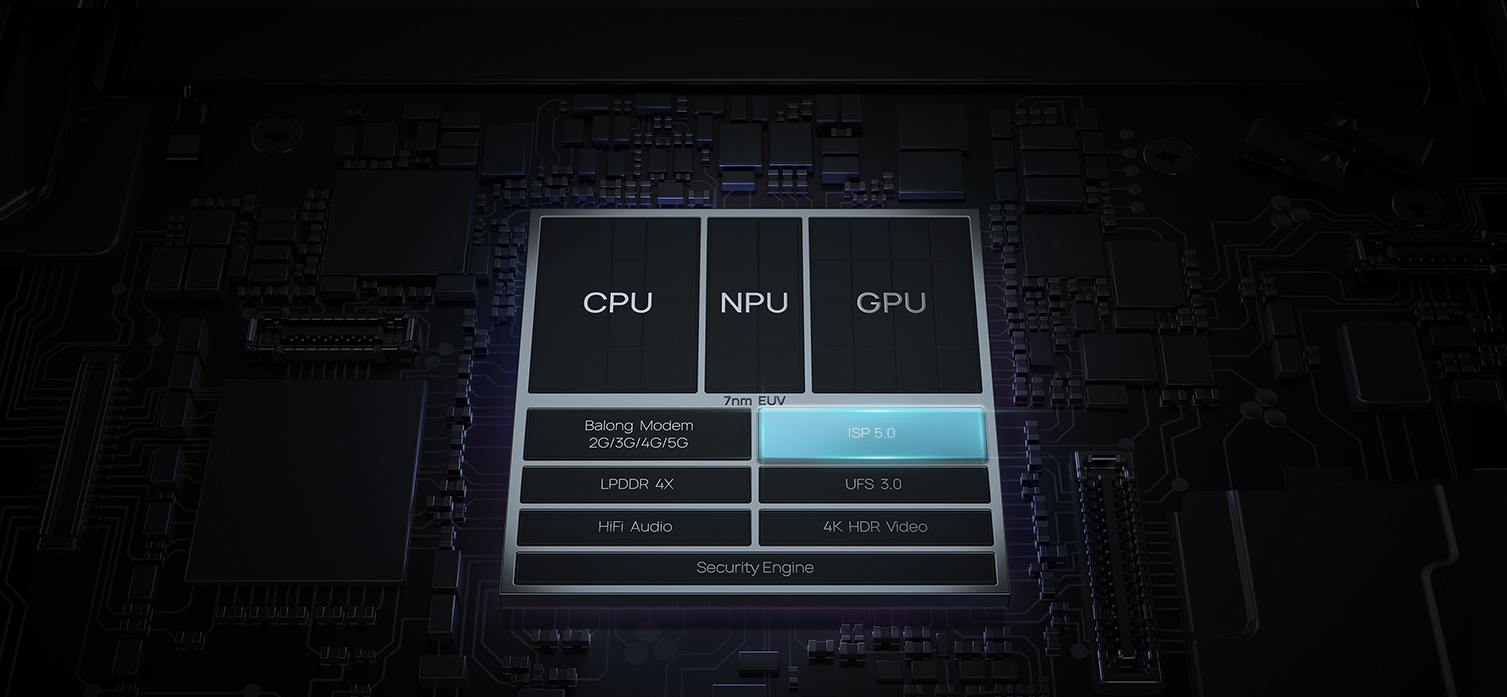 ISP
Unparalleled Image Processing Capabilities
The latest ISP is enhanced by 15%.10 Coupled with BM3D11 hardware-level noise reduction, it is capable of producing vivid photos of natural views, city architectures and stunning night shots; Real-time video segmenting and rendering requires a powerful and stable video processing capability. Powered by the latest ISP and AI enhancements, the Kirin 990 5G welcomes you to a new world of videography.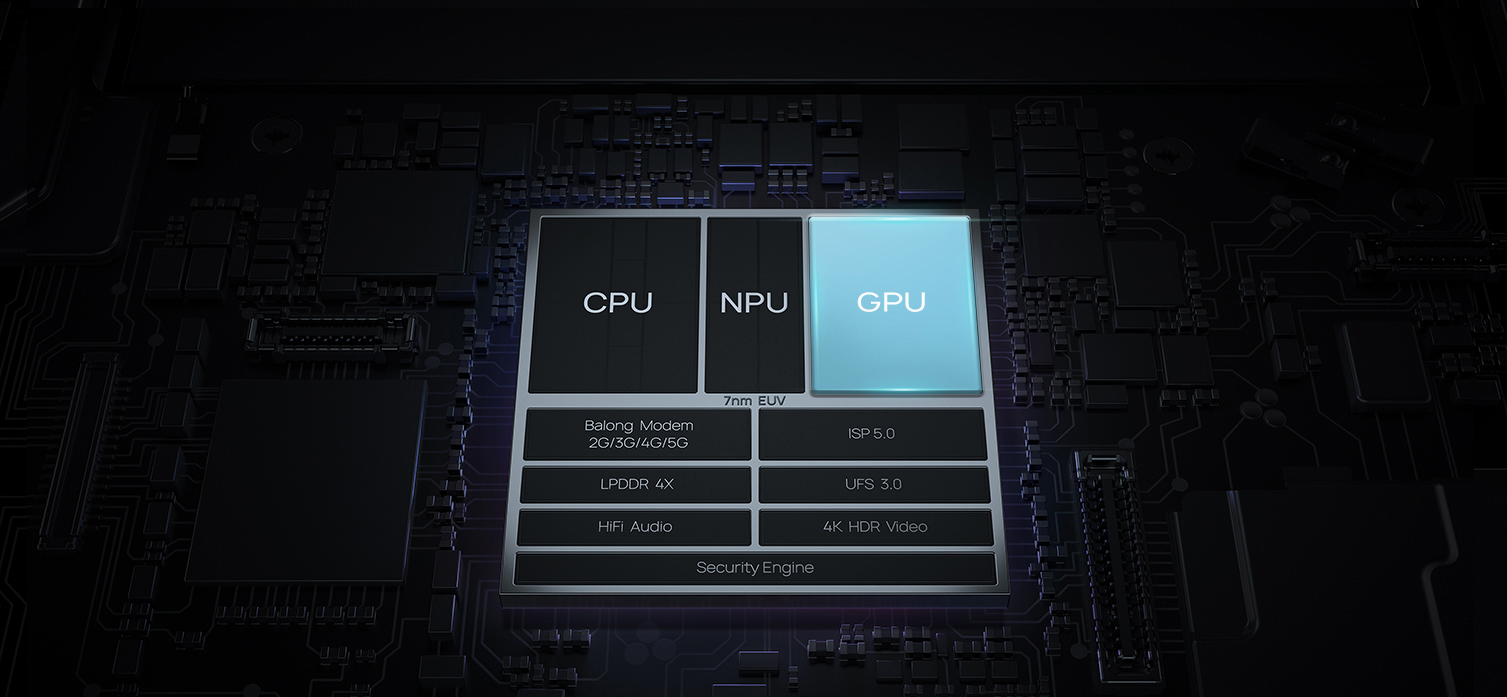 16-Core GPU
Picture Perfect for Gamers
The 16-Core Mali-G76 GPU elevates outstanding performance and great energy efficiency. Kirin Gaming+ 2.0 is especially designed to offer you an immersive gaming experience. The HD graphics, natural fast-flow and quick action movement facilitate you to excel as a gamer.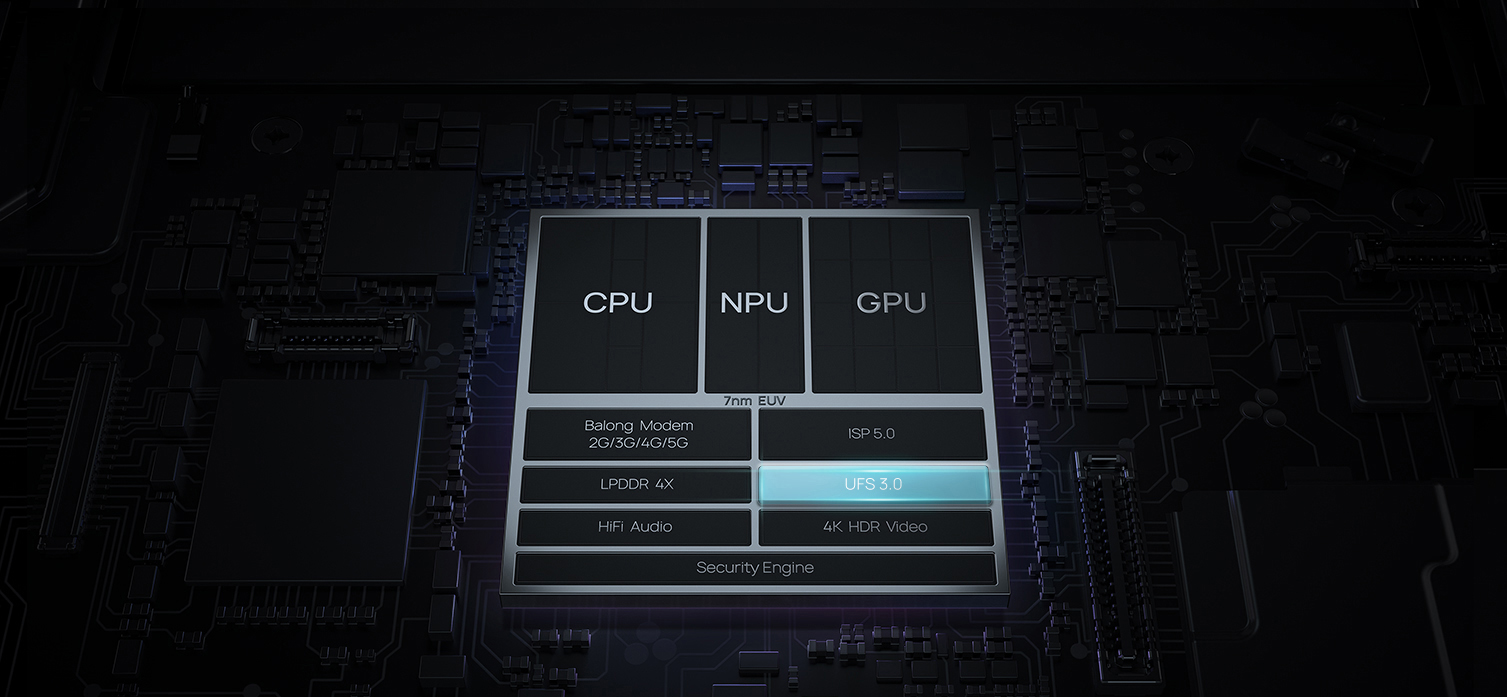 UFS 3.0
Lightning-Speed Memory Storage
The new UFS 3.0 enables the mobile device to transfer massive data in seconds. Even with large file transfers, extract or data exchange via phone clone is happening in the back-end, which allows you to open Apps promptly and smoothly.