Additional Terms for HUAWEI Vision
1 Delivery
Under normal circumstances, the ordered goods will be delivered upon your appointed date after payment.
2 Area Coverage
Please refer here for out of delivery area.
3 Payment and Financing
Installation and wall mount service will be fulfilled by HUAWEI service provider. Fee for installation and wall mount service will be charged by HUAWEI service provide directly. You may refer to the below details: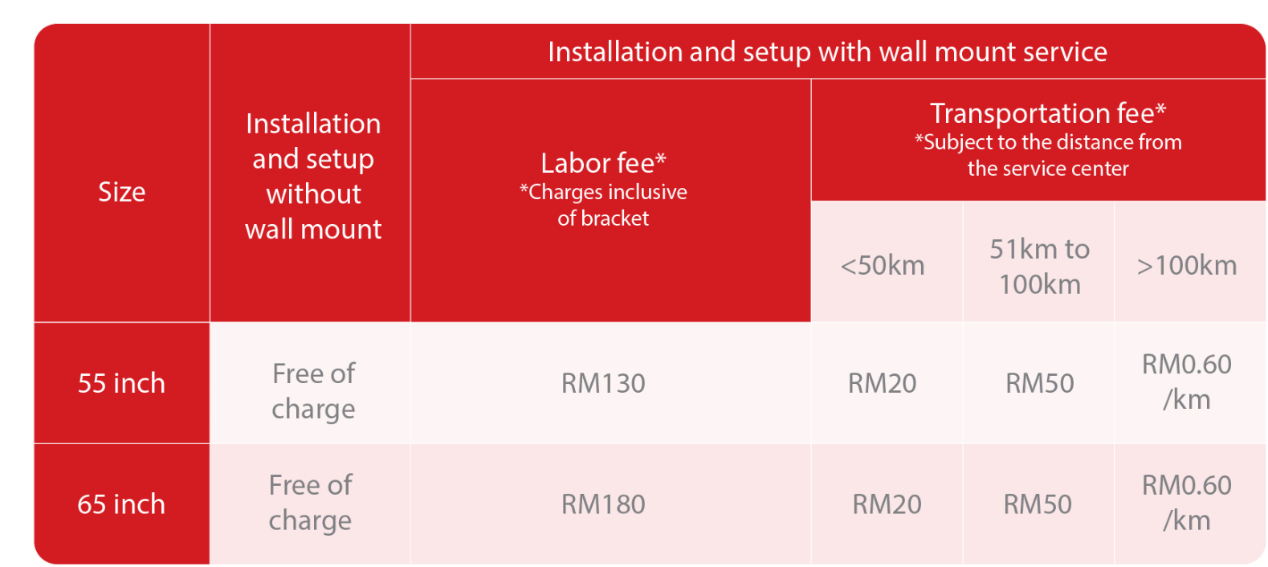 if customer fails or refuses to accept the delivery, installation or setup of the product, a fee of RM 120 will be charged for each such failure or refusal.