Smart Diagnosis
Troubleshoot your
phone problems
Smart Diagnosis
Smart Diagnosis is a support tool built to diagnose and resolve customers' technical issues. It can easily detect phone status anytime, anywhere, locate phone problems, and provide official version of the troubleshooting method and different solutions based on the problem type to solve most software and setting problems.
Features
One-click detection to diagnose phone problems
It provides full detection coverage, such as hardware, software, calls, network connection, charging, system performance and more. And the detection process is short, quick, and accurate.
One-click optimization to resolve problems
It troubleshoots software and setting faults and provides guidance and repair services for problems that cannot be solved online. If a hardware fault is detected, it provides official entries to more services, such as service center query, hotline service.
Knowledge recommendation to learn more about repair
Related maintenance knowledge is pushed to provide you with more troubleshooting suggestions and skills.
Note: Smart Diagnosis is applicable to EMUI8.0 and later versions
(Tips: Head to Settings > System, select "About phone" and check the EMUI version.)
How to get started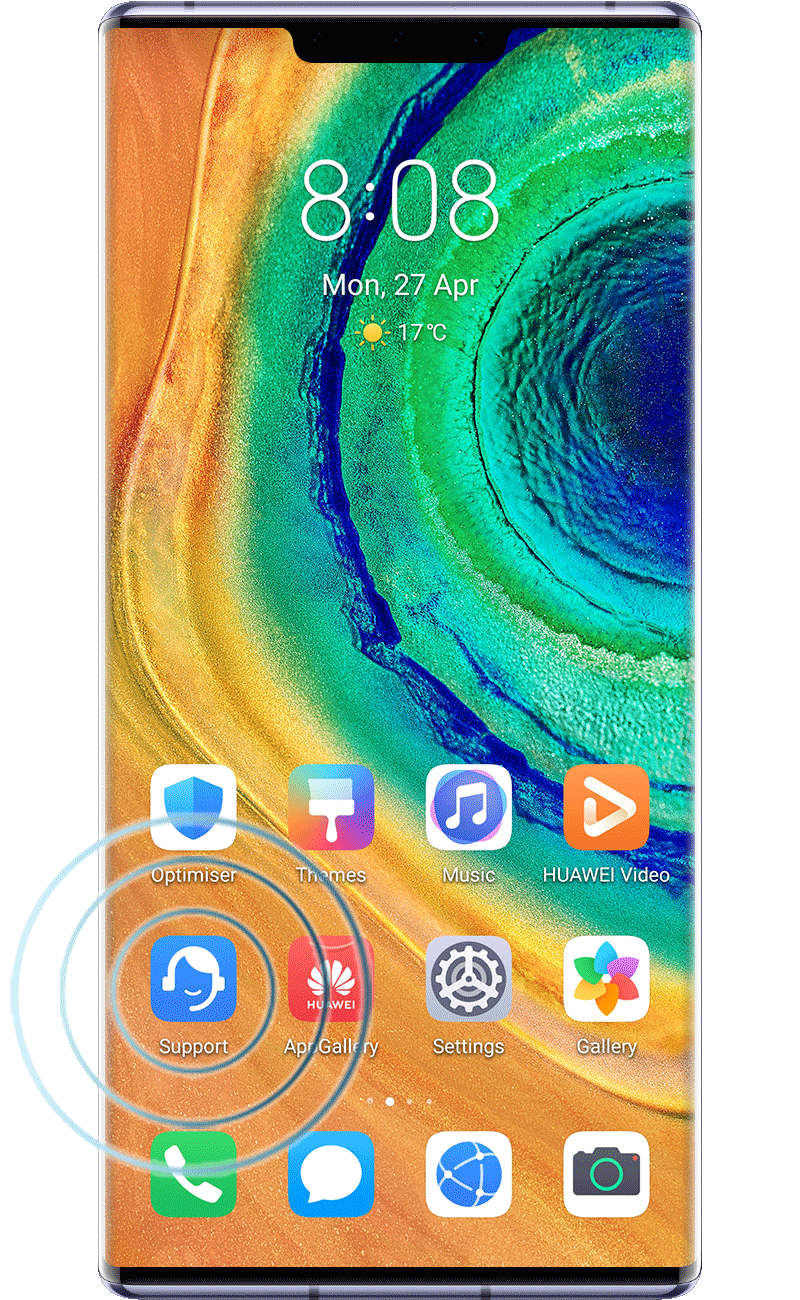 Open Support on your device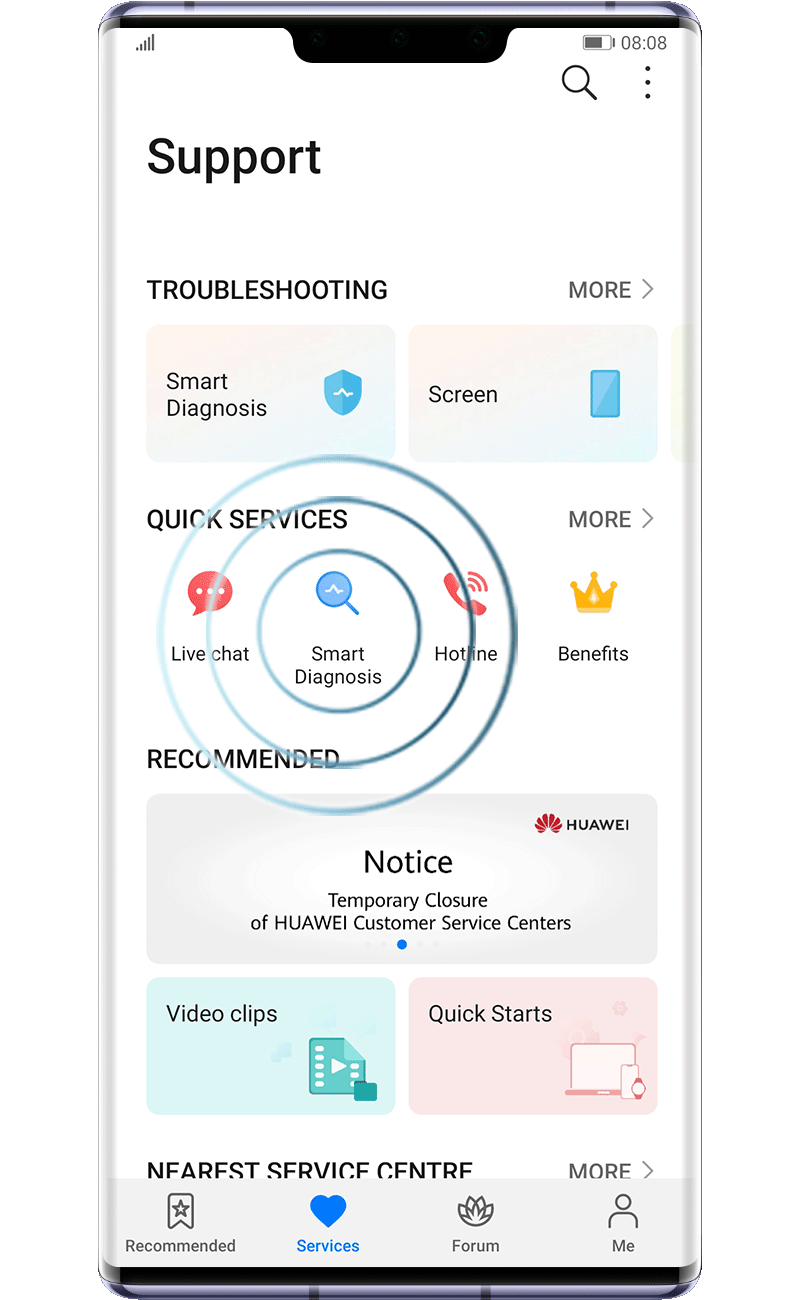 Select Smart Diagnosis under Quick Services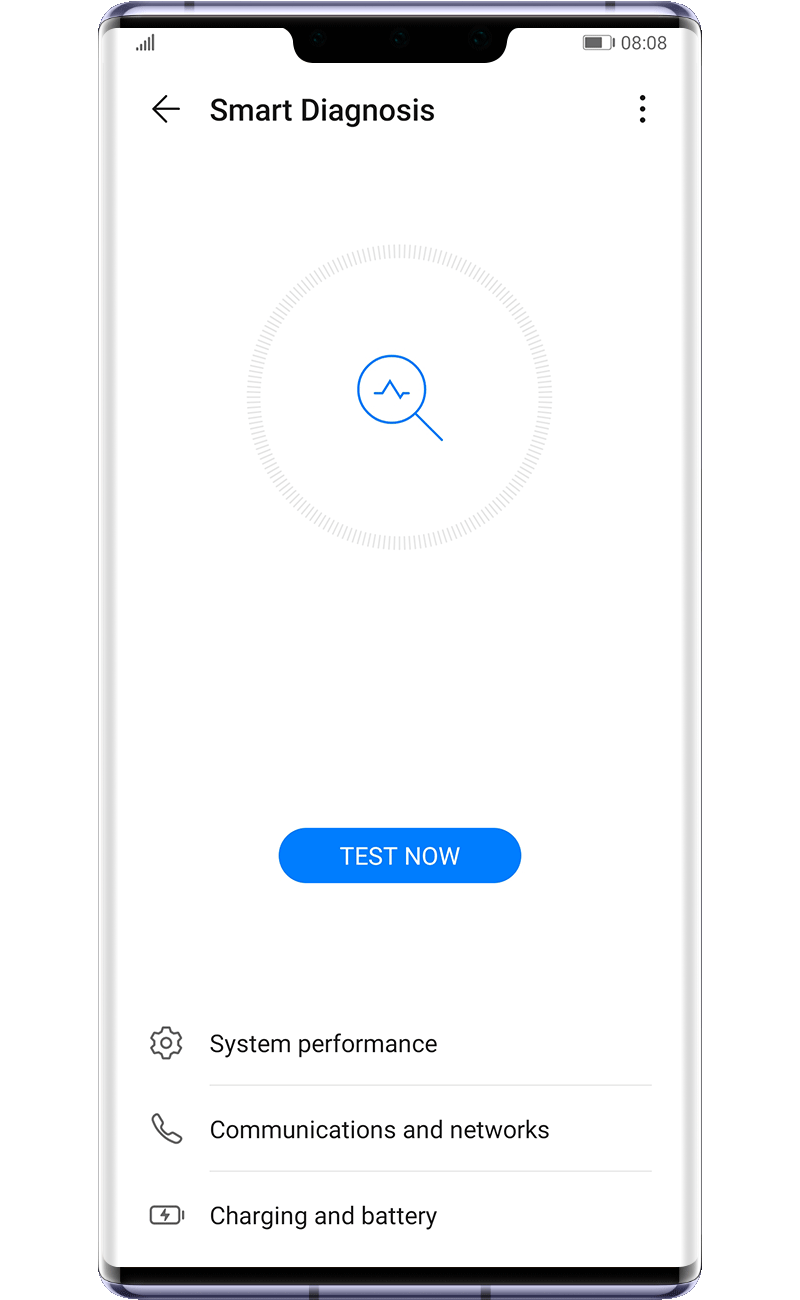 Click "TEST NOW" to start diagnosis your device.
Get Support App for your phone
Scan the QR code to download and install: