Super Device , Super Creativity
Super Device
Built through the free combination of hardware. All of your devices can be turned into one cohesive unit, with sharable resources and capabilities - all available at a moment's notice! To create a Super Device, click "
" in the taskbar on your PC to open control center, and enter the Super Device screen. From there, you can connect your laptop to a wide range of different devices, with just a click! Drag to connect. Super device, super creativity.
Drag to Connect
Seamless Multi-Screen Collaboration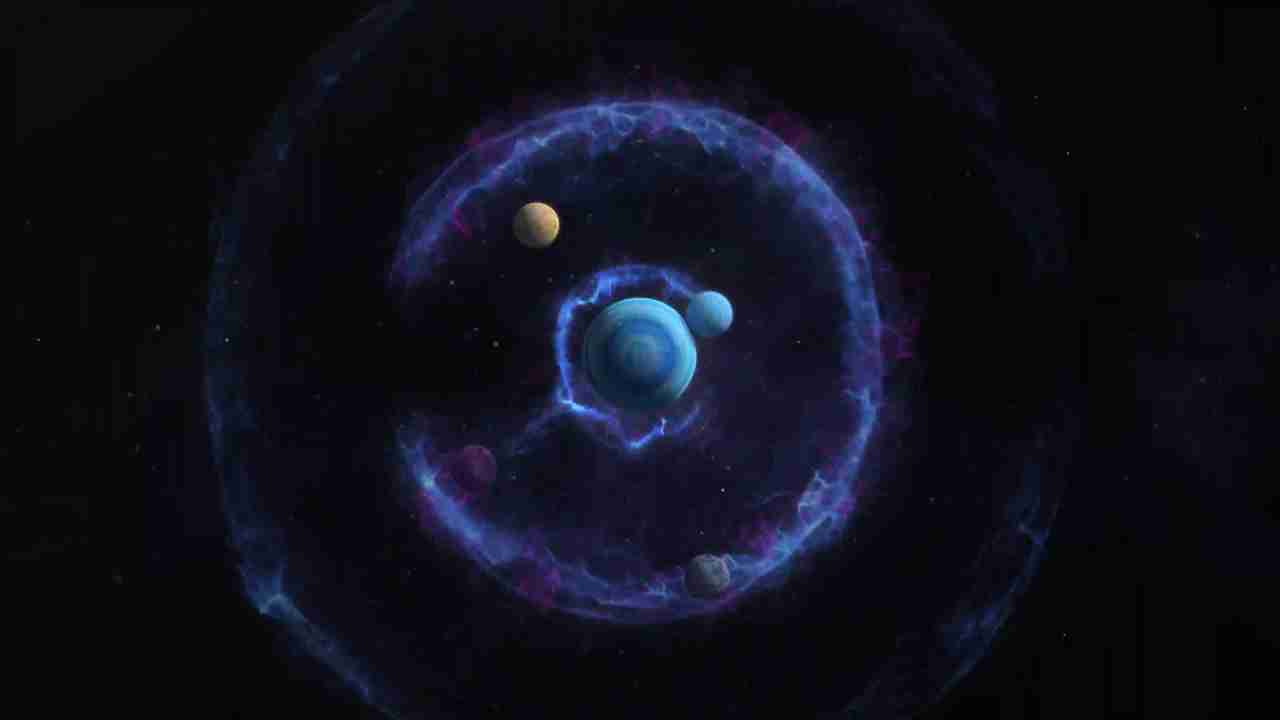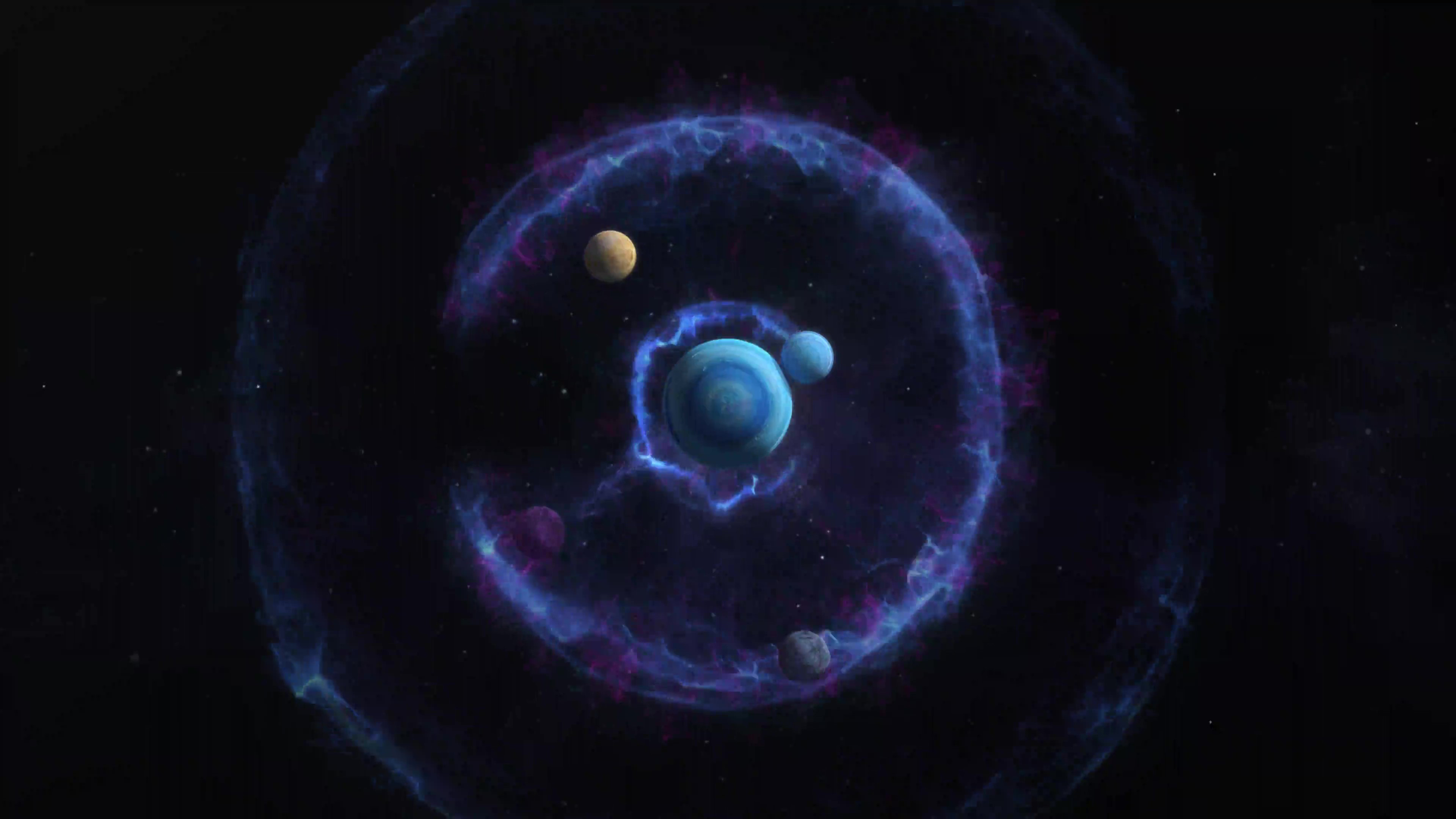 Super Device
Super Device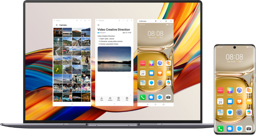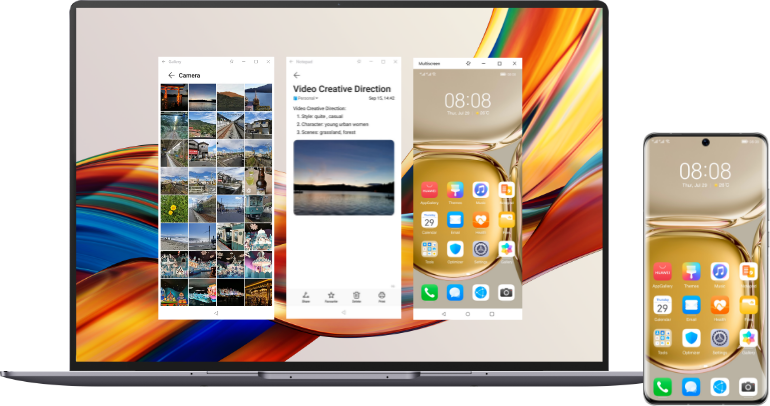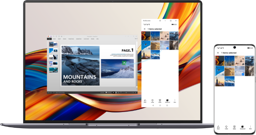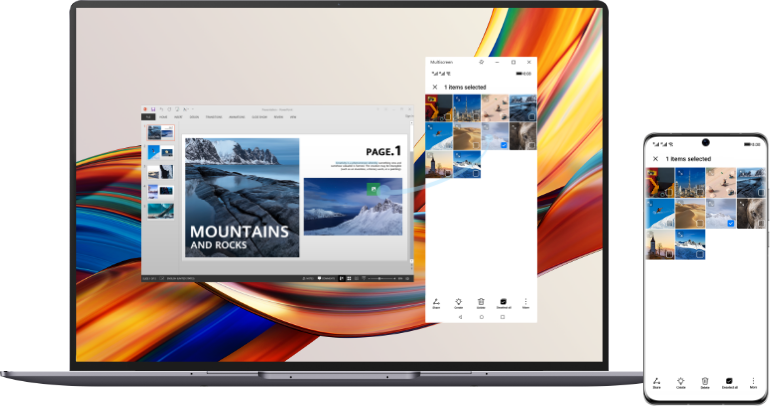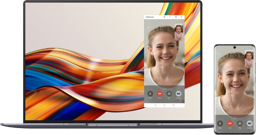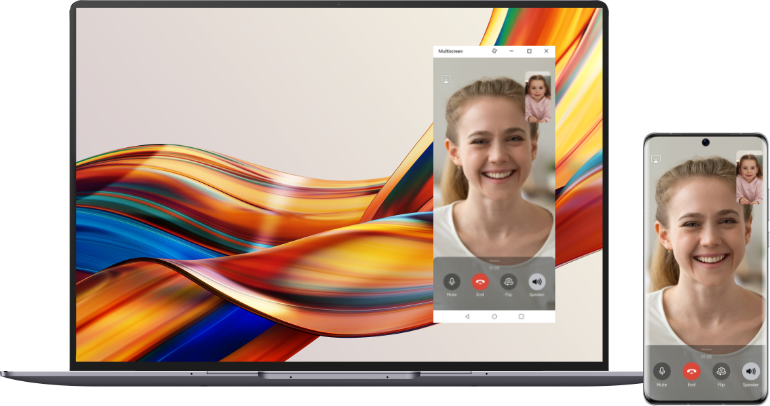 See an exact UI of your phone screen viewable on the MateBook screen. Open and use up to 3 phone app windows simultaneously, and achieve incredible levels of multitasking.
Access your phone files through MateBook and back them up easily via drag-and-drop. Edit files using the keyboard and mouse, with all changes saved automatically to your phone — ready to instantly send out to your contacts.
Don't be dragged away from what you're working on. Take video or audio calls on your phone seamlessly through the MateBook screen, so you can always stay focused on the task at hand.
Super Device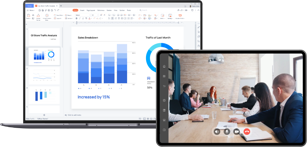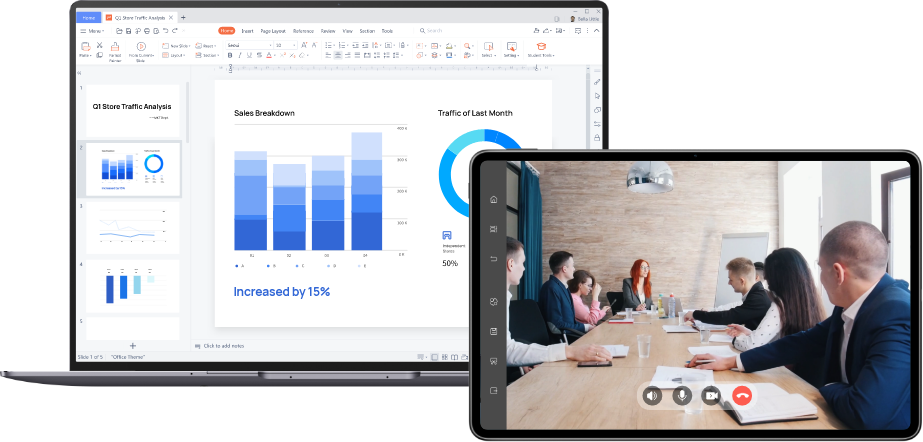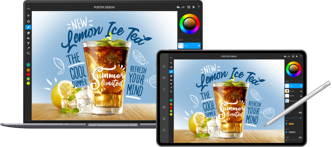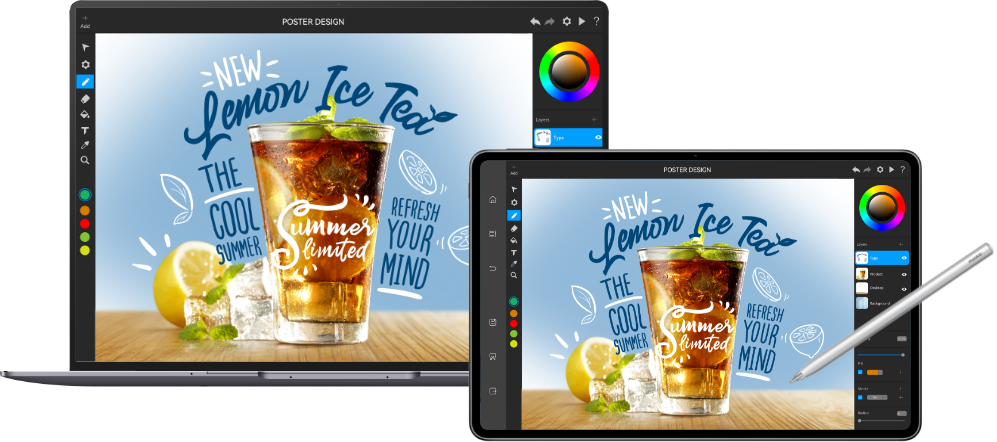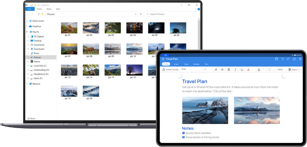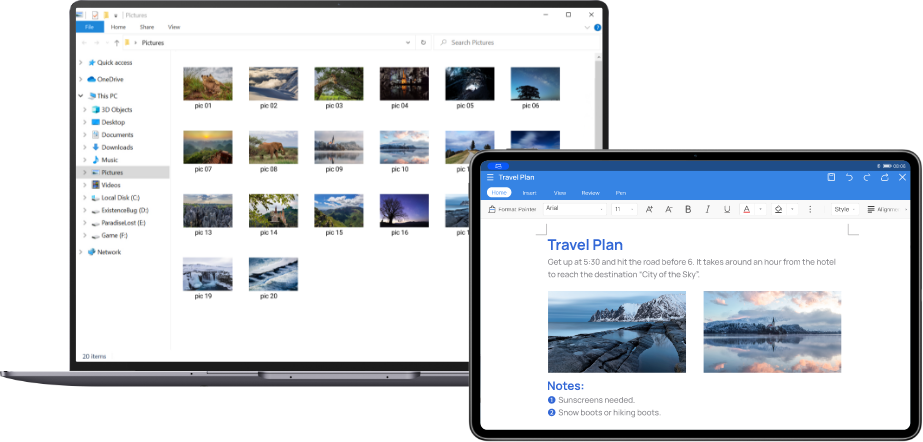 Open two MateBook programs at the same time, one displayed on the MateBook screen, the other on the tablet screen. Perfect for taking notes during an online class or video conference call.
See what's on the MateBook screen mirrored and synced in real-time to the tablet screen. An ideal way to turn your tablet into a sketch pad for working on MateBook design projects.
In this mode, your tablet and laptop can use the same keyboard and mouse simultaneously. Files and texts can be dragged back and forth across operation systems with upgraded smart features.
Super Device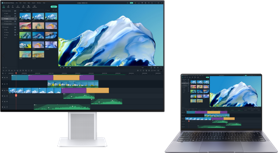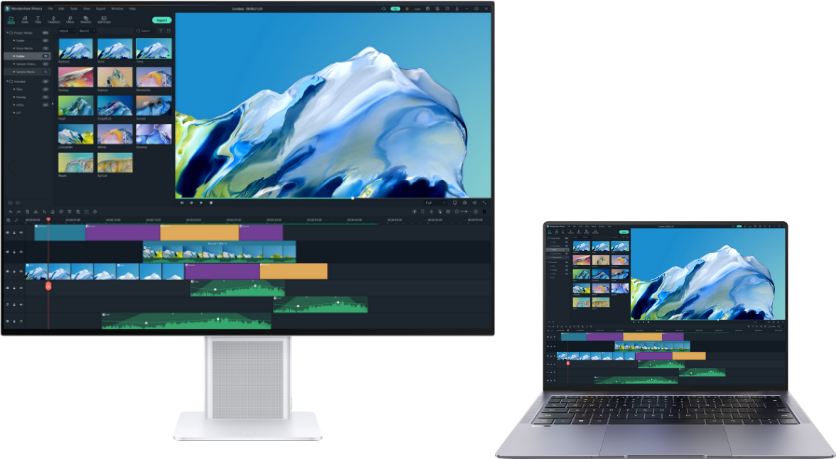 Share your vision on a larger screen by wirelessly projecting to an external monitor, and enjoy high-definition image quality, low-latency data transmission, and reduced image blur when zooming in, with cinema-level colour for pictures and videos.
Multi-Device Files1
Find Your Files
at a Glance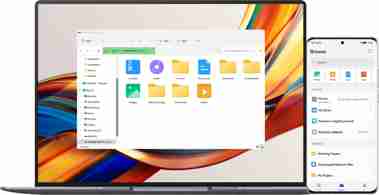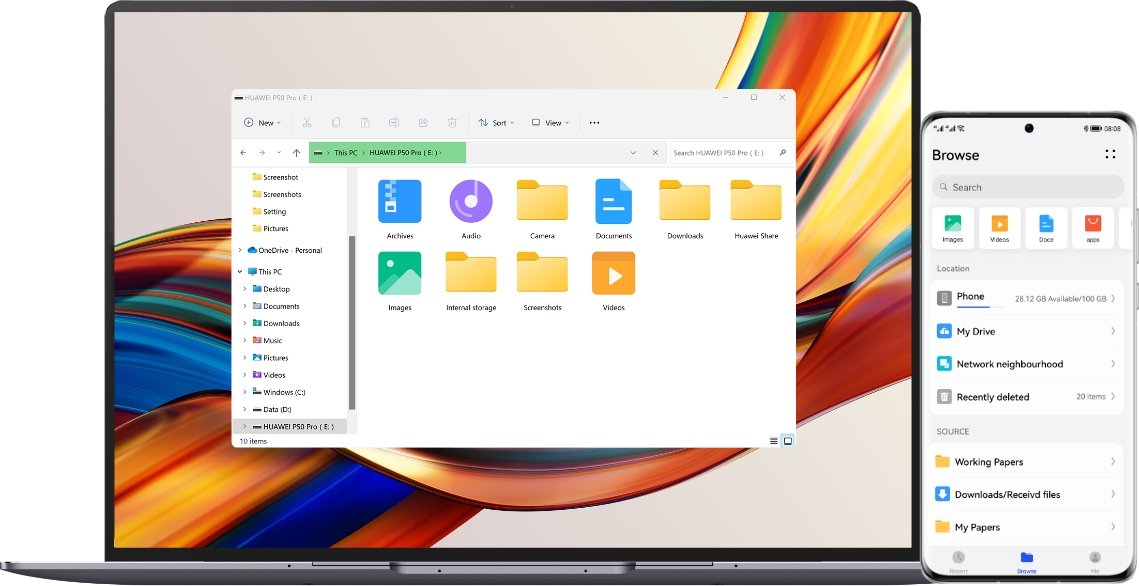 Achieve a faster, easier way to transfer files. No need for cables — once your MateBook is wirelessly connected to your tablet or smartphone, you can transfer files between devices at will, with automatic file ordering — privacy and security fully guaranteed.
AI Search1
Cross-Device
Searching,
One-Step Access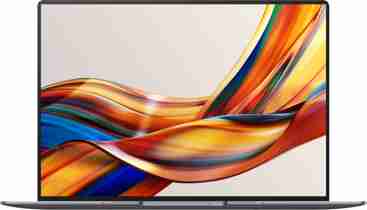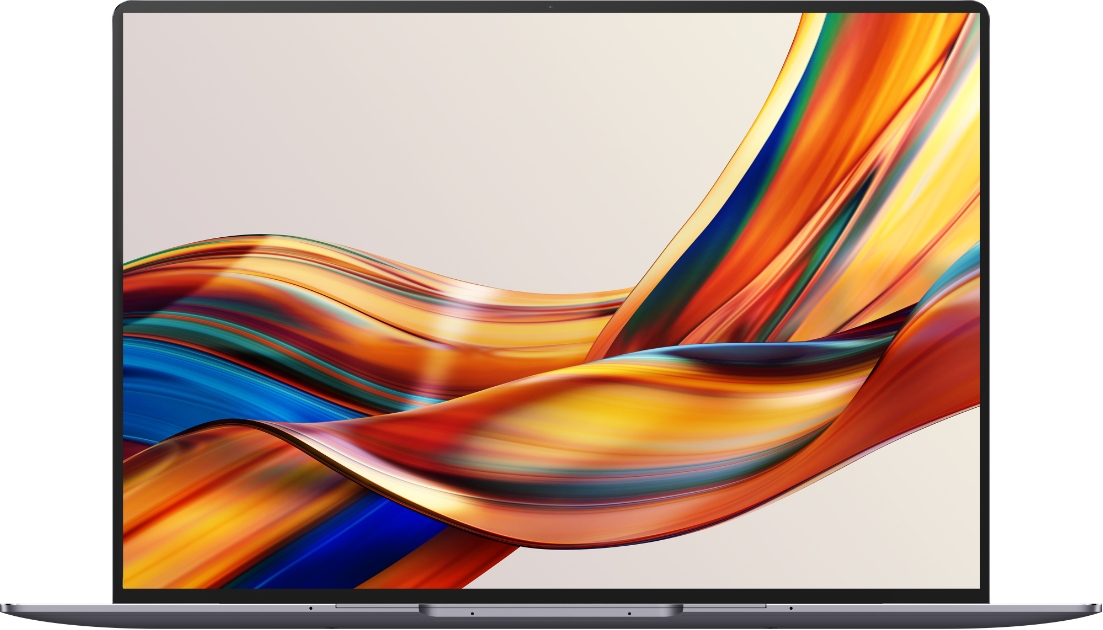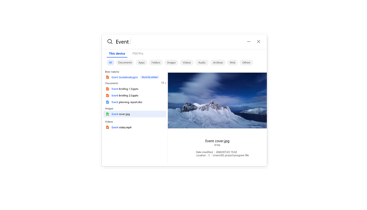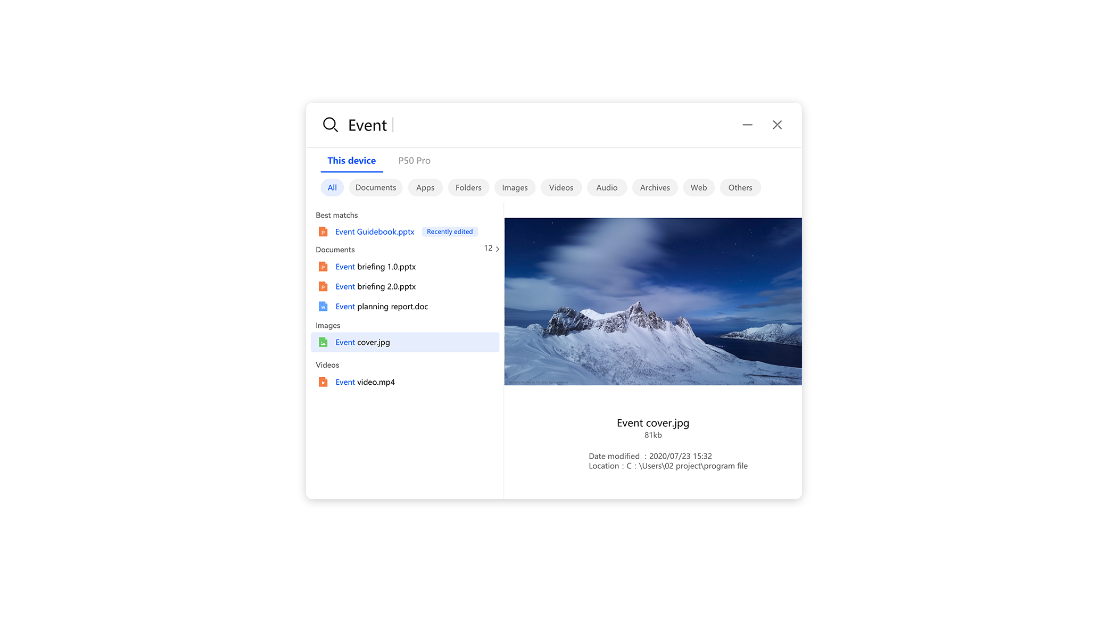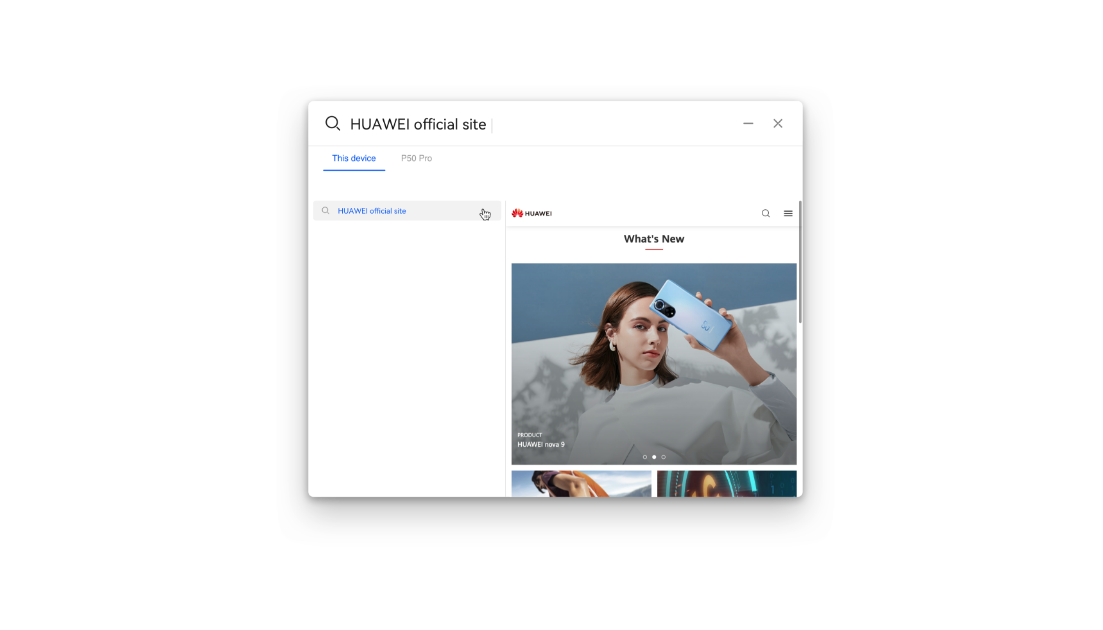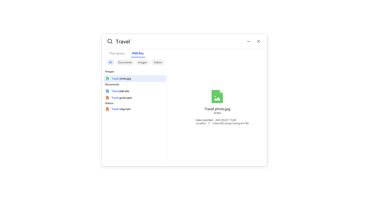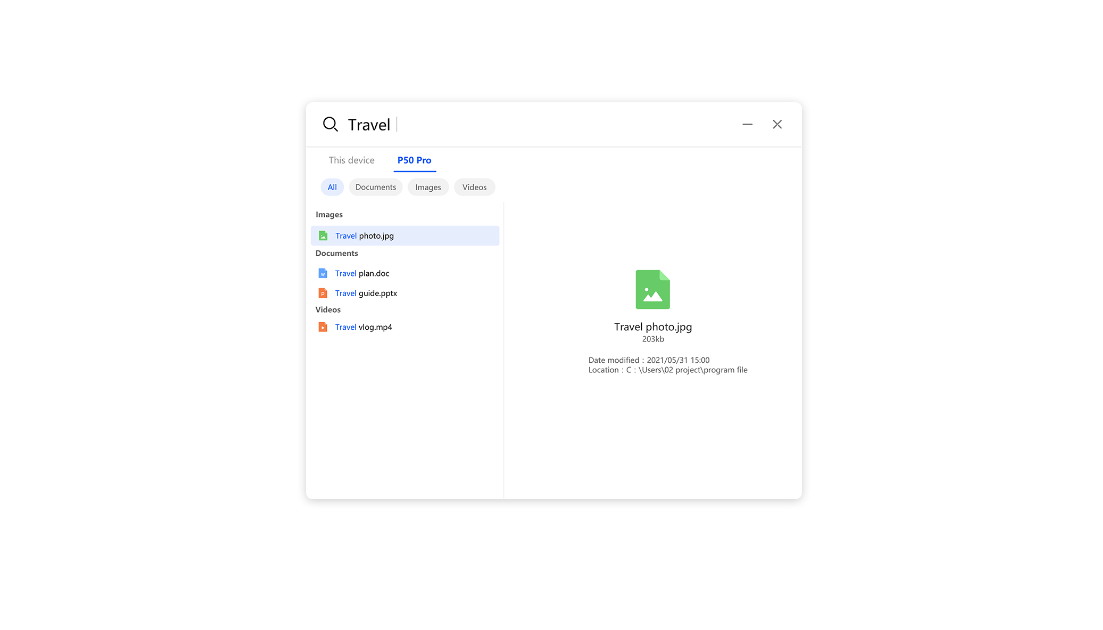 AI Search ensures you can not only browse local or network files with greater precision and efficiency, but just as easily browse files on connected devices and open them in a second.
Pop-up Pairing
Proximity Discovery,
Instant Connection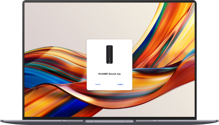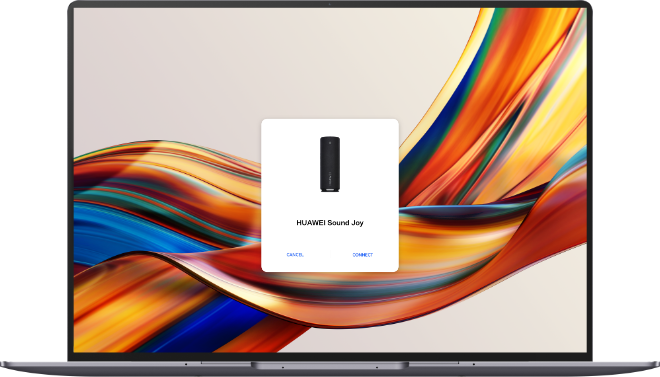 Place the device, such as earphones, mouse and keyboards, in close range of your MateBook, click the pop-up window, and achieve instant pairing*!
Huawei Share1
File Transfer,
Instant Sharing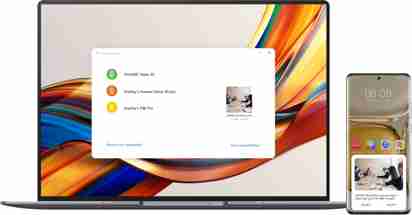 Transfer files between your computer and other devices in the blink of an eye, and without even needing a data cable! Send files or pics to colleagues during meetings or brainstorm sessions!
Learn More
About
Smart Office
Features


HUAWEI Mobile Cloud
Save your local files to the cloud to free up more space on your device. Files are incrementally uploaded to the cloud and synced from multiple devices. Your data is stored and transmitted securely, for your eyes only.
Learn more >