Easier to use with Windows 11
Everything you love about Windows, now even more lovable. The clean new design makes it much easier to search and find. Plus, new
smart features anticipate your needs to help you get things done in a fast, fun and easy kind of way.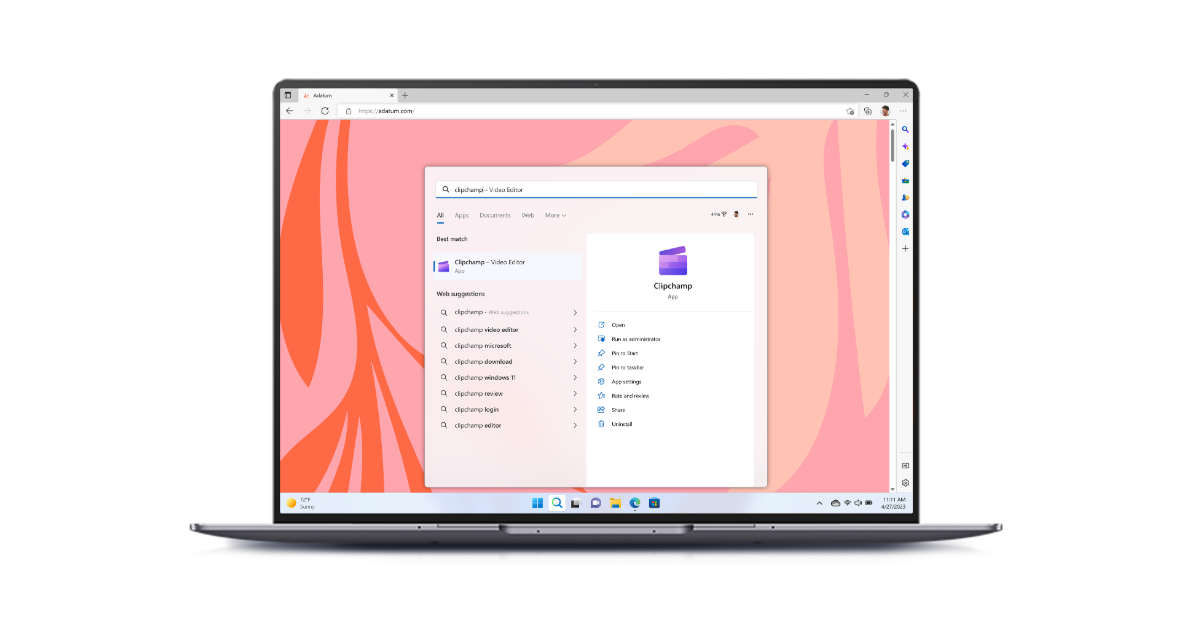 Every action, more reaction
The easier it is to do things, the faster they get done, and the more time you have for what matters. That's what these new Windows 11 features are all about.
Easier to get started
Windows 11 makes it easy to get going. And if you want the going to get even better, check out the Get Started app to learn tips and personalize settings.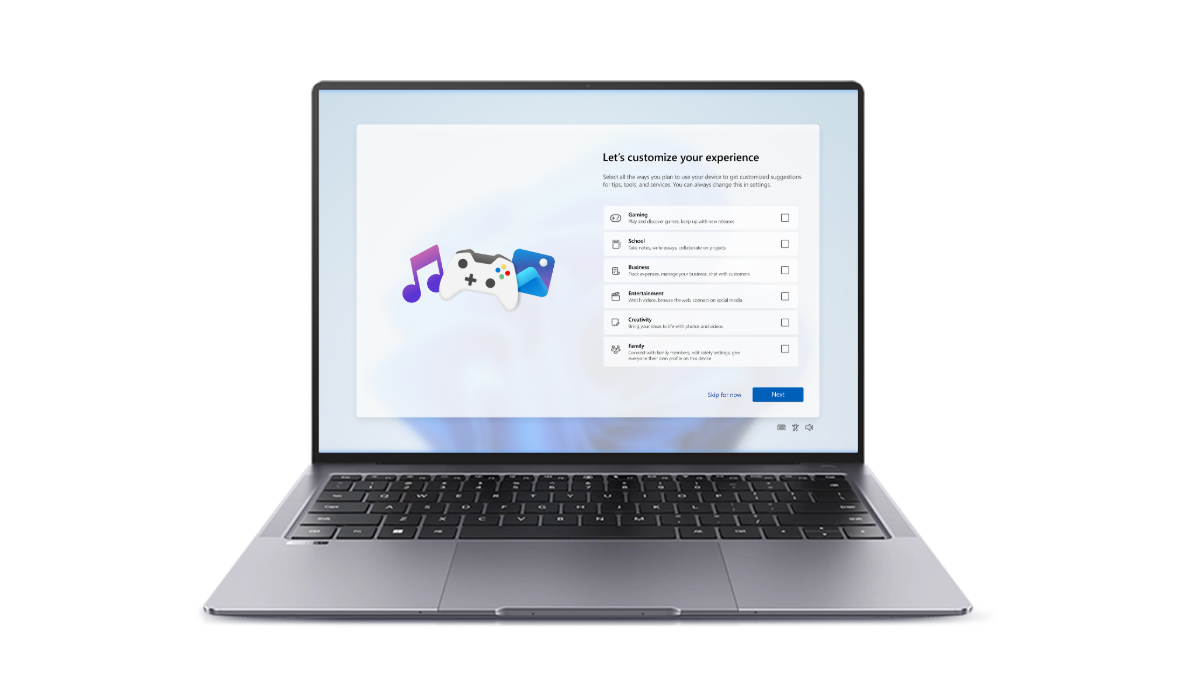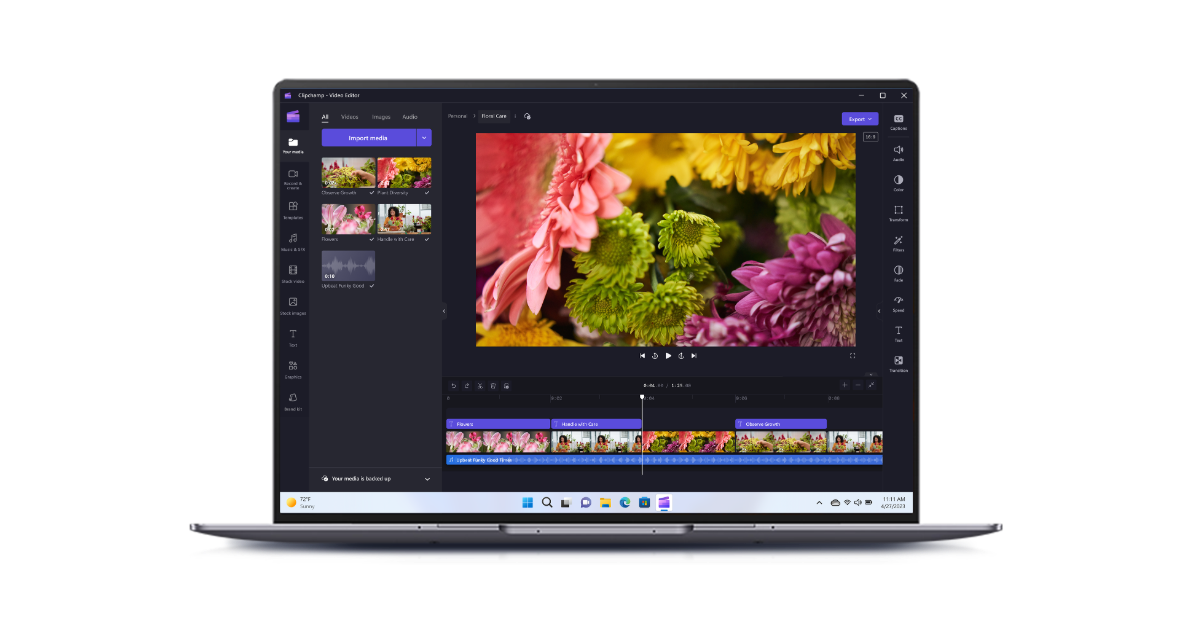 Easier to edit videos
Whether it's a daily vlog or a reaction video, Clipchamp brings together templates 2 and editing to seamlessly connect with your digital network.
Easier to multitask
Snap layouts, desktops, and seamless redocking. It's all there to help you better organize what's on your screen so you can bring out your best ideas.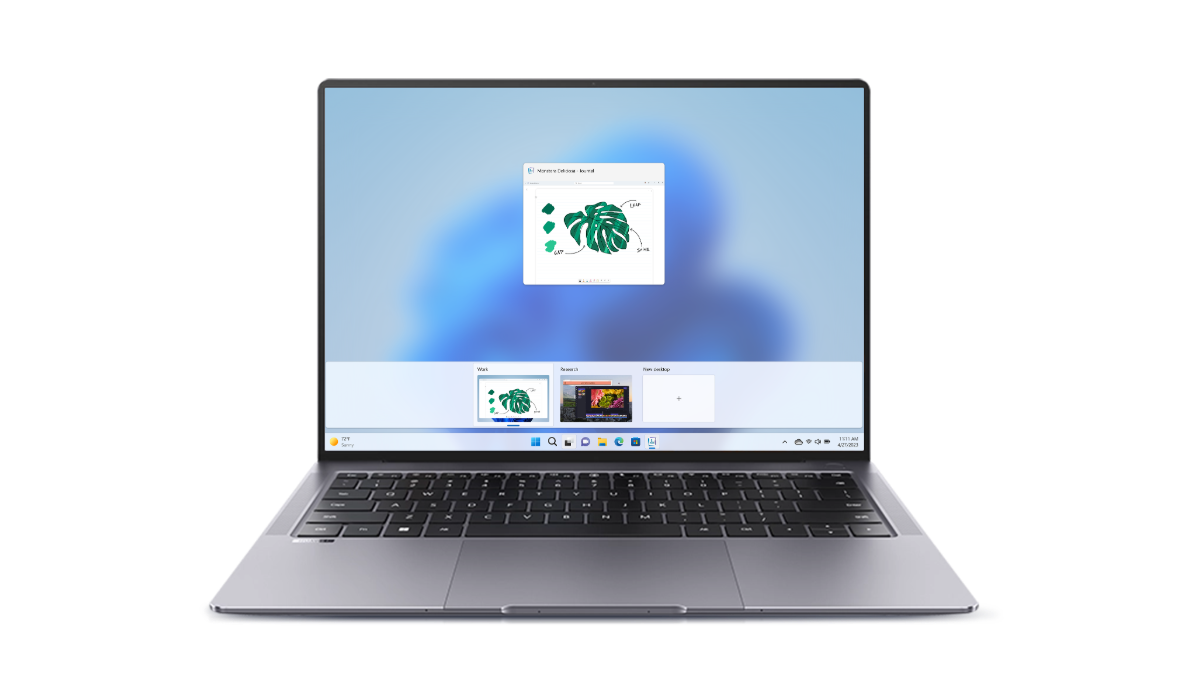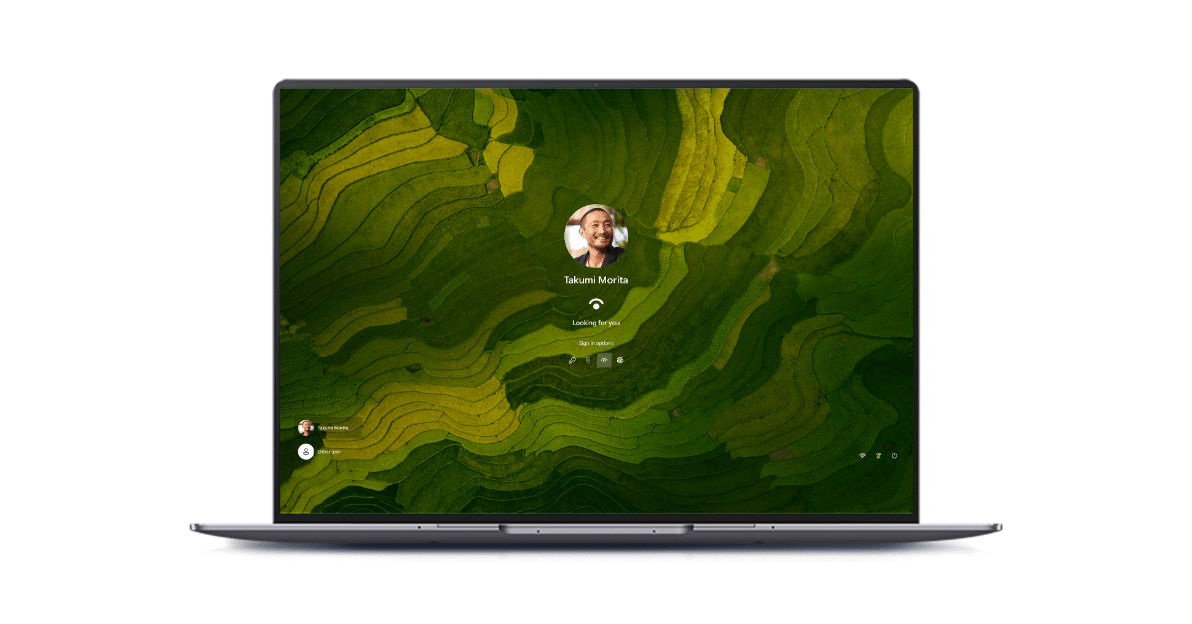 Easier to stay safe with Windows 11
Before you even start your PC, Windows 11 is on guard. Windows software works in combination with your hardware and was designed to help keep your apps, your identity, your information, and your privacy secure.
FAQ
What is the difference between Windows 10 and Windows 11?

Windows 11 has all the power and security of Windows 10 with a redesigned and refreshed look. It also comes with new tools, sounds, and apps. Every detail has been considered. All of it comes together to bring you a refreshing experience on your PC.

I want to buy a Windows 10 PC now, will I be able to install Windows 11 later?

All HUAWEI PCs with Windows 10 currently being sold on HUAWEI Consumer BG website will be able to upgrade to Windows 11. For the PC to be able to upgrade to Windows 11, it must meet the minimum hardware specifications and specific hardware is required for some features.

How do I know if a new Windows PC I'm considering meets the minimum requirements?

There are a few ways to find out. If you're currently shopping for a new PC on Huawei Consumer BG website look for"Free upgrade to Windows 11" on the specifications. You can also refer to our supported computer lists for a list of tested systems or contact Huawei Customer Service Center for more details.

When will I be able to upgrade to Windows 11 on my Windows 10 device?

If your existing Windows 10 PC is running Windows 10 20H1 or later and meets the minimum hardware specifications it will be able to upgrade to Windows 11. Not all Windows 10 PCs that are eligible to upgrade will be offered to upgrade at the same time. To see if your PC is eligible to upgrade, refer to our supported computer lists.
You can check if it is ready for your device by going to Settings/Windows Updates. Similar to how end users are notified when updates are available in Windows 10, end users will see an indication in the notification areas of the taskbar in the bottom right, that the upgrade is available.

What are the minimum hardware requirements for Windows 11?

The minimum hardware requirements are available here.


What if my PC doesn't meet the minimum hardware specifications?Can I stay on Windows 10?

Yes! Windows 10 continues to be a great version of Windows. Microsoft has committed to supporting Windows 10 through October 14, 2025.

How much does it cost to upgrade from Windows 10 to Windows 11?

It's free. But only Windows 10 PCs that are running Windows 10 20H1 or later and meet the minimum hardware specifications will be able to upgrade. You can check to see if you have the latest updates for Windows 10 in Settings/Windows Update.

How long will the free upgrade offer last?

The free upgrade offer does not have a specific end date for eligible systems. However, Windows reserves the right to eventually end support for the free offer. This end date will be no sooner than one year from general availability.

Can I go back to Windows 10 after I upgrade if I don't like Windows 11?

After you have installed the Windows 11 upgrade there is a 10 day period where you can move back to Windows 10 while keeping files and data that you brought along with you. After the 10 days you will need to back up your data and do a "clean install" to move back to Windows 10. New PCs preinstalled with Windows 11 cannot use rollback function.

How long does it take to install Windows 11?

Downloading and installing Windows 11 will most likely take longer than a typical Windows 10 feature update. You can use your PC while you're downloading it and then you have the option to schedule the install to happen at a specific time when you aren't planning on using your PC.
Explanatory note:
1. Subscription sold separately
2. Available in English Only