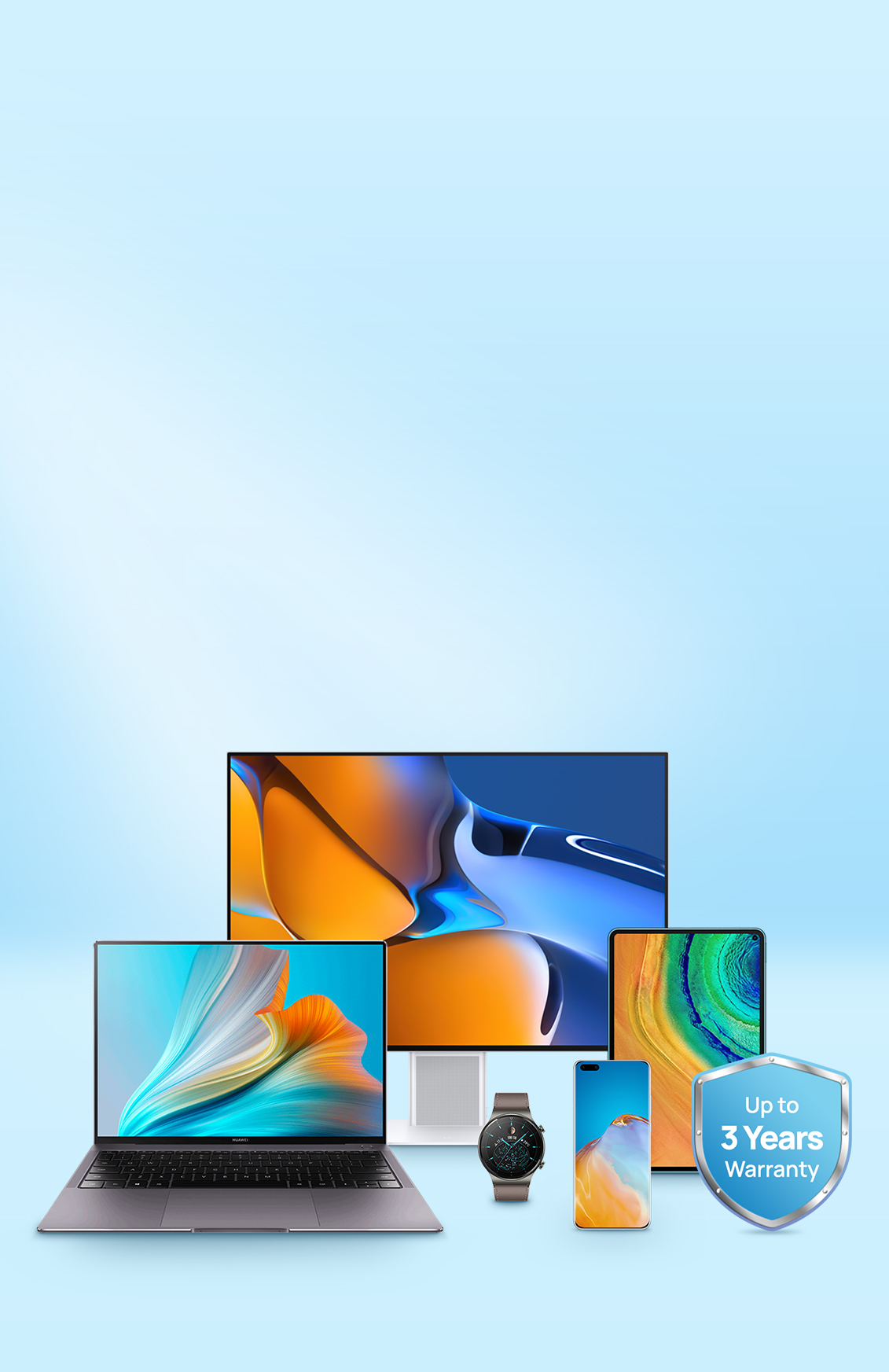 HUAWEI Care -
Extended Warranty Service
Official
Service

Quality
Assurance

Cost
Saving
HUAWEI Care Extended Warranty,
Additional Protection for Your Device
HUAWEI Care extends the warranty for your new HUAWEI device for 1 or 2 years upon expiry of the standard warranty period of your HUAWEI device.

*The terms for repair services during Extended Warranty will be the same as the terms of HUAWEI standard warranty available at https://consumer.huawei.com/uk/support/warranty-policy/
*Extended Warranty can only be purchased once per device.
Official Service

HUAWEI official after-sales service, manufacturer warranty.

Quality Assurance

100% original spare parts, safe and reliable. HUAWEI certified repair engineer, strictly follow the official HUAWEI repair procedures.

Cost Saving

No longer worry about the risk of paying high out-of-warranty repair fees.
How to Buy?
Buy with a
new device

Buy for
your product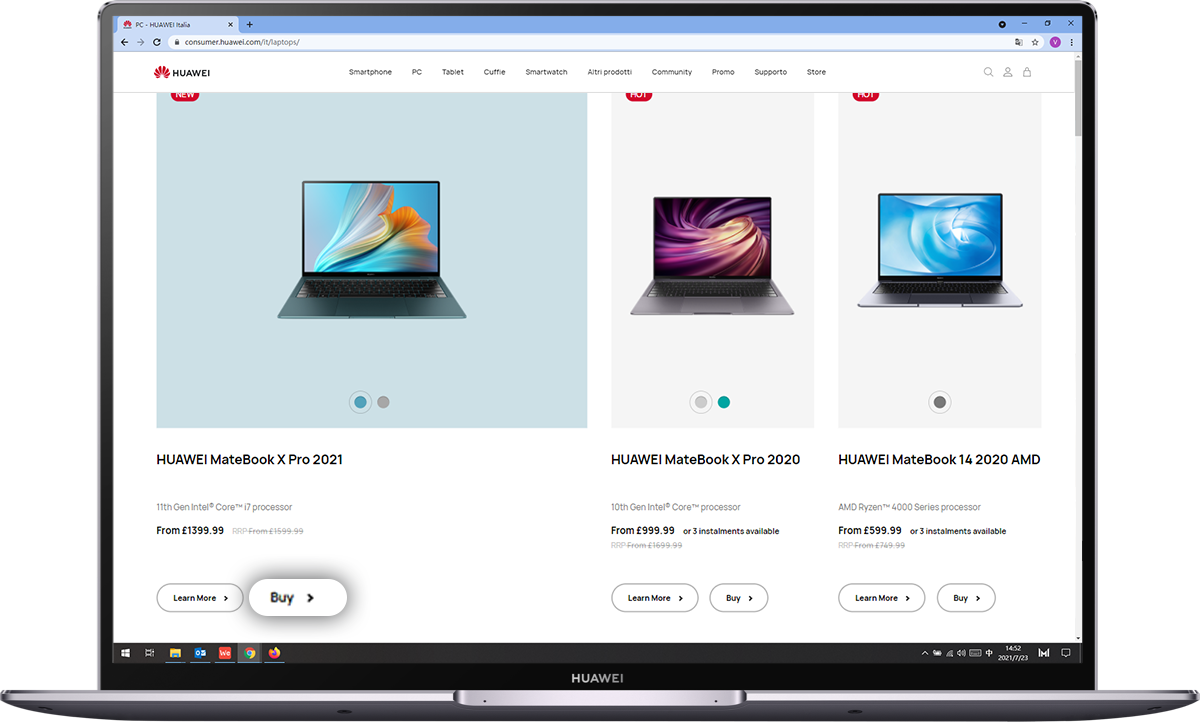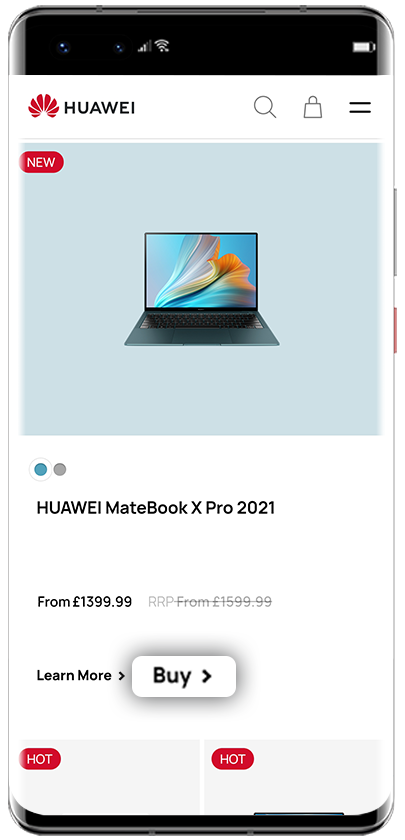 1. Select the product that you would like to purchase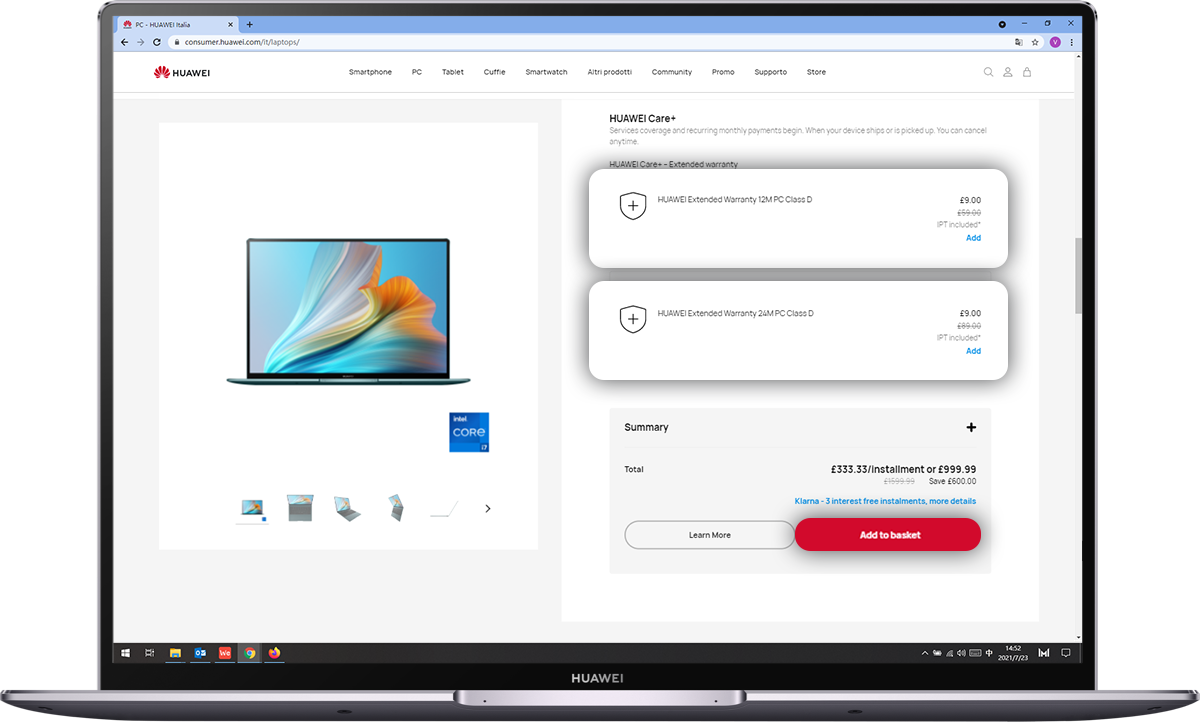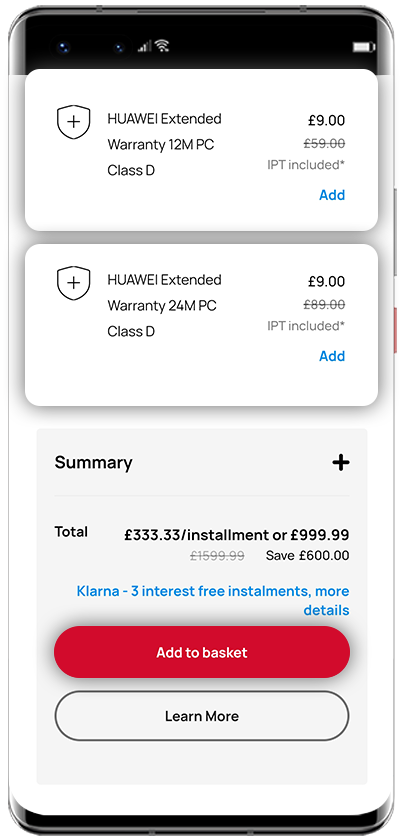 2. Click 'Add' to add Extended Warranty Service to your cart.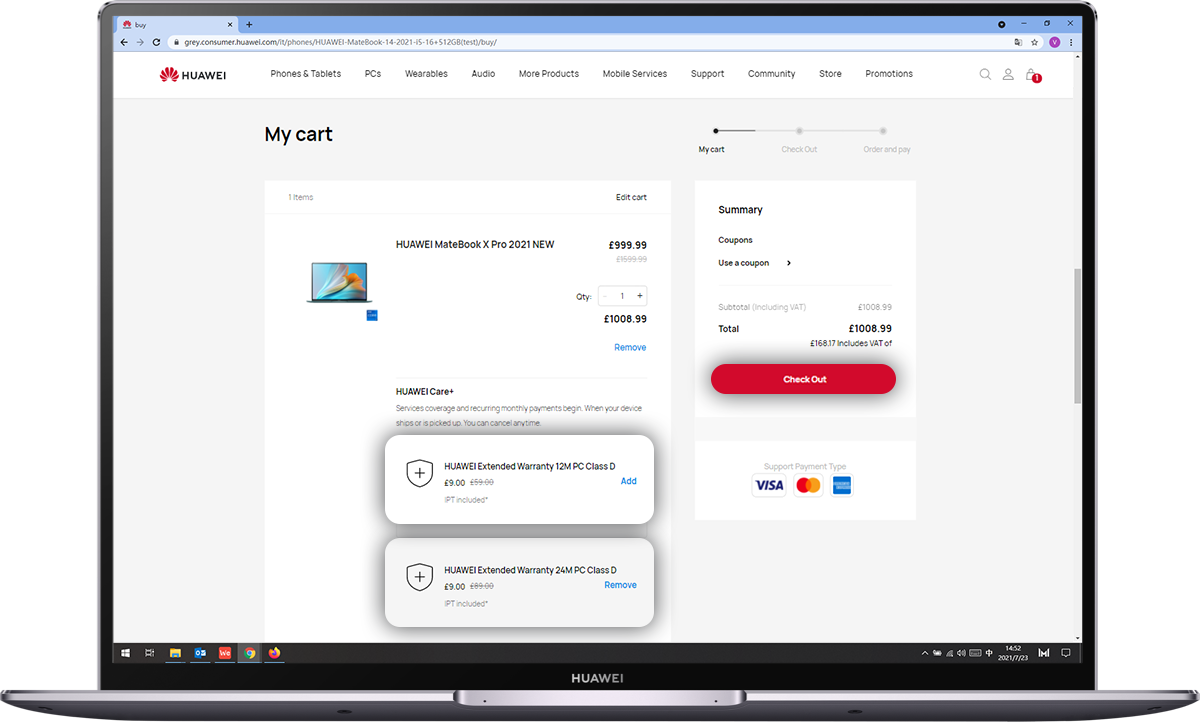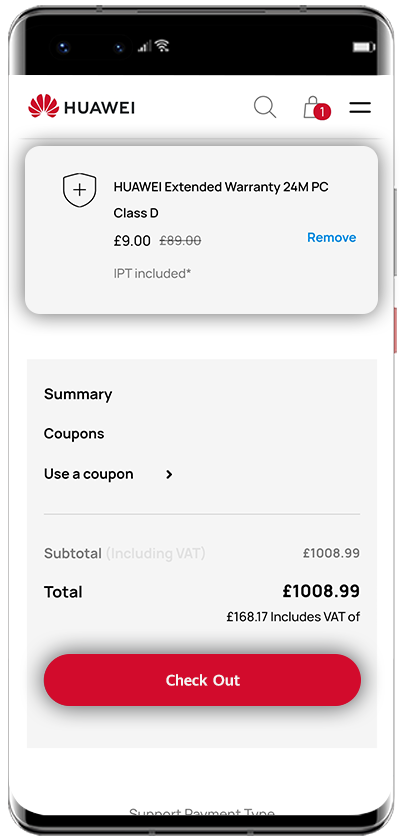 3. Confirm your order and click 'Check Out'
FAQs
1. How long is the HUAWEI Care Extended warranty and when does it start?

It lasts for one year (or longer depending upon the produt you choose) and it starts immediately the original standard warranty expires. So don't worry there isn't a gap and you have continuous cover!

2. How can I get the HUAWEI Care Extended Warranty?

It's really easy, you can buy it along with new devices, such as PCs, monitors, tablets and smartphones. When purchasing on the HUAWEI Online Store, add the service into the cart as you would the device itself. It will be on the product page.

3. It says my Serial number is not valid/wrong?

Is your device model listed above as eligible? If so please double check the serial number you entered. If you are still experiencing problems then please contact our customer service team who will be happy to assist you. Some prioducts may not be eligible so please check first!

4. Can I get HUAWEI Care - Warranty Extension if my HUAWEI product warranty has expired?

Unfortunately not. There can be no gap between the initial warranty and the warranty extension.

5. HUAWEI Care - Extended Warranty is about to expire. Can I buy another one?

Unfortunately you can't as it is such a good deal that we can only offer a one time extension per device.

6. Will I receive assistance if my HUAWEI product has suffered accidental damage?

Unfortunately this is not possible. The extension extends the length of your warranty but not the terms and conditions.Damage caused through accidents or misuse are still not covered and would result in a chargeable repair.

For more detailed please refer to the HUAWEI Warranty Policy

here

:

7. Can I get a replacement or return of a HUAWEI product that has broken during the Extended Warranty Period?

The extended warranty covers parts and repairs only not replacements or refunds. Sorry. But we are confident that this will not be the case!

8. Are headphones, chargers and other accessories covered by the Extended Warranty?

Accessories, including, but not limited to, power adapters, removable (not built-in) rechargeable batteries, headphones, data cables are not covered only the original device..

9. Can I return the HUAWEI Care - Extended Warranty separately?

Yes, of course, your consumer rights are not affected. It can be returned within 14 days of purchase - simply get in touch through https://consumer.huawei.com/en/support/contact-us and we will assist you.

10. My device was purchased in another country can I still buy a warranty extension in the country I am in?

Unfortunately, due to varying national laws, we can only offer the service in-country purchases.
Leaving consumer.huawei.com
After clicking the link, you will enter a third-party website. Huawei is not responsible and has no control over this third party website.