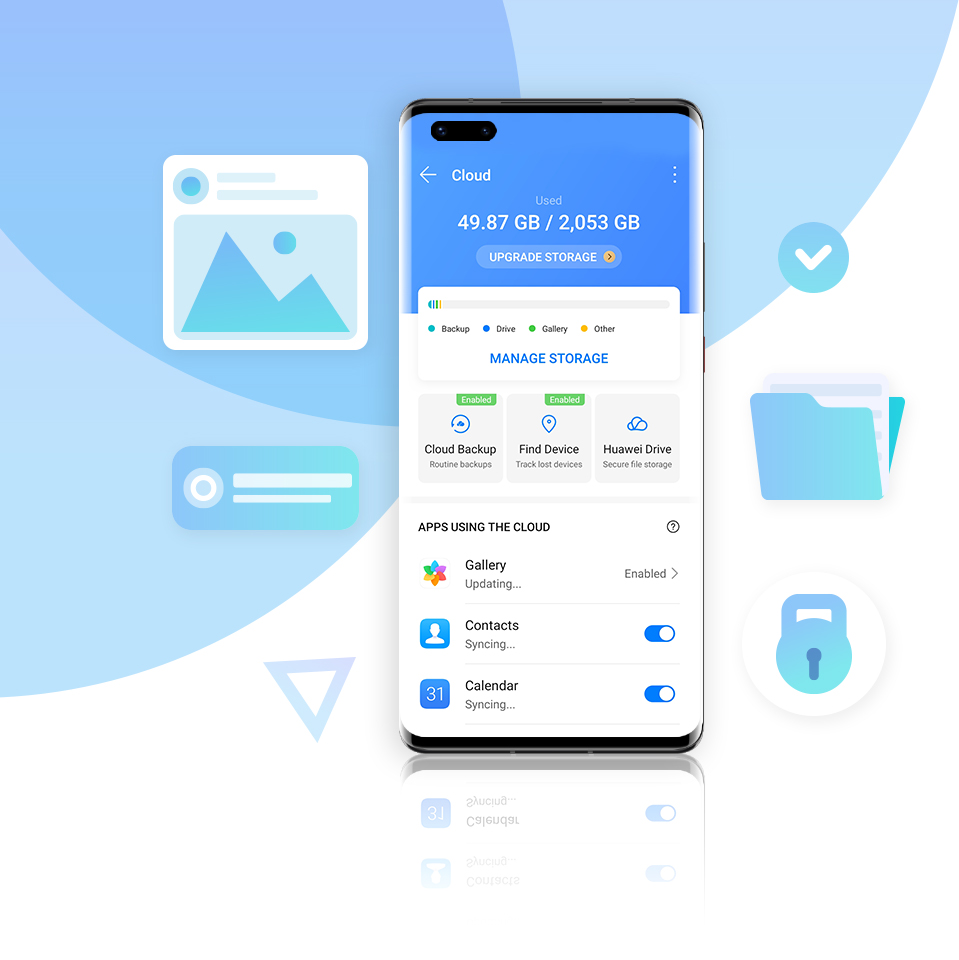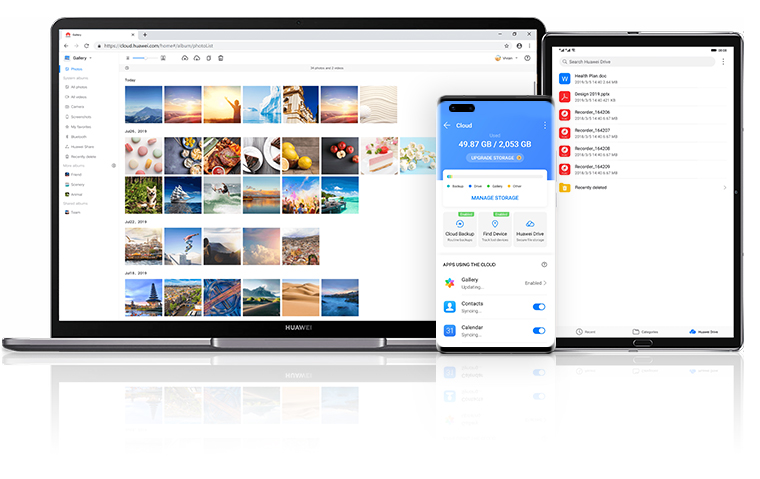 Auto-sync across devices
Enable HUAWEI Mobile Cloud's Auto-Sync function to update your phone's data across devices. Log in to your HUAWEI ID on your smartphone, tablet or PC to access your data anytime, anywhere.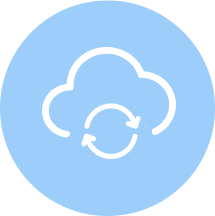 Back up
third-party
app data
Store the data of third-party apps* in the cloud by enabling the App Data backup option.
Settings > Login/Register [HUAWEI ID] > Cloud > Cloud Backup > Backup Option > App Data > Select the apps that you would like to back up.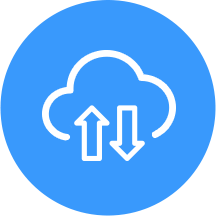 Easy to
transfer and
restore
Transfer your photos, videos, files, contacts, app data, messages and more to your new phone effortlessly. Even when you've lost or damaged your phone, your data can be easily restored with HUAWEI Mobile Cloud.
5GB of
free storage
for you
Sign up with your HUAWEI ID to enjoy 5GB of cloud storage for free. If you need more space, you can always upgrade to our Plus Plan (200 GB) or Premium Plan (2048 GB), based on your needs.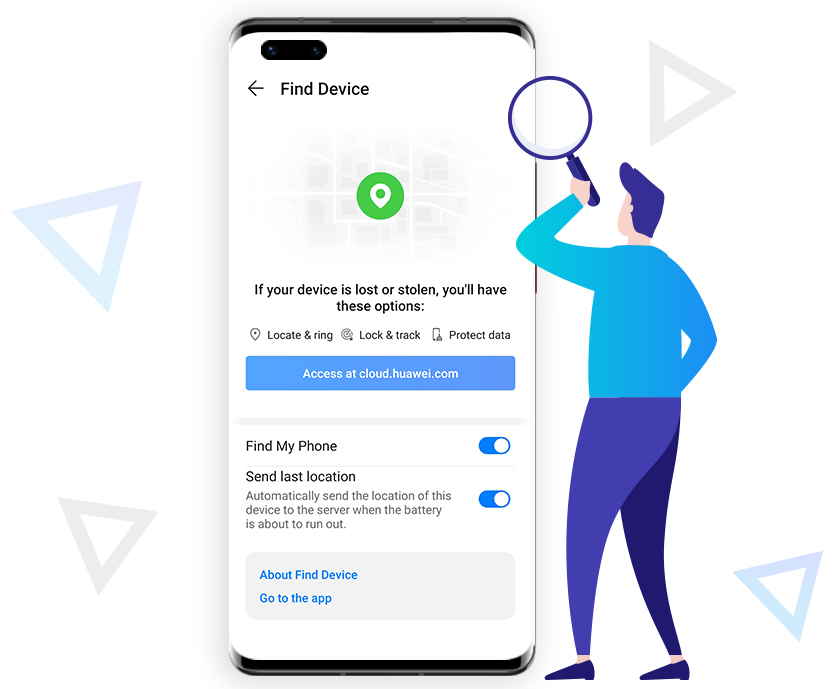 Find Device

Lost your Huawei device?
You can now locate your Huawei smartphone and Bluetooth devices such as watches, earphones and glasses by enabling the 'Find Device' function.

View last-known location
Log in to Mobile Cloud via https://cloud.huawei.com/ to check your device's status and live location from the map.

Activate your ringtone
On the Mobile Cloud website (https://cloud.huawei.com/), select Play Sound and your Huawei smartphone will play the ringtone at maximum volume, even on Silent Mode. This lets you quickly locate your phone, if it is nearby.

Erase data remotely
If your device is lost or stolen, you can remotely erase data from HUAWEI Mobile Cloud to protect your privacy. Please note that deleted data cannot be recovered.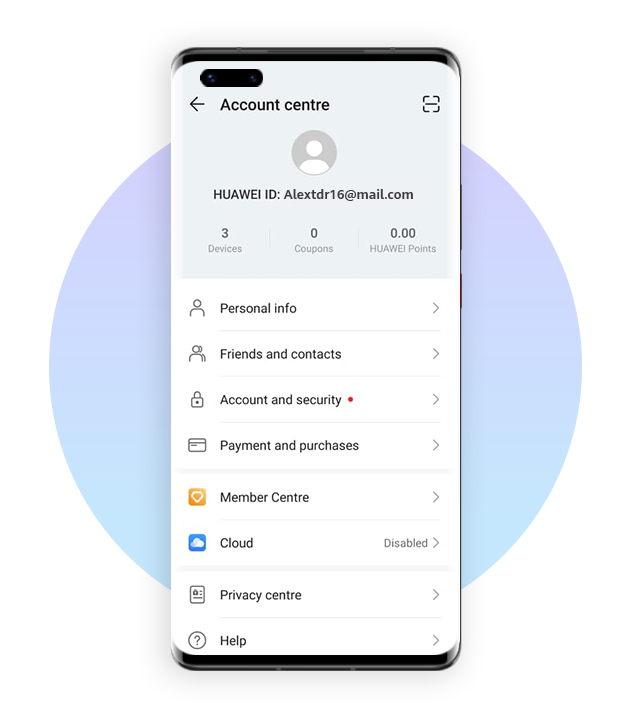 How to enable
HUAWEI Mobile Cloud:
Step 2
Log in or register for a HUAWEI ID
Step 3
Enter Account Centre
Step 5
Go to Cloud Backup and enable it
*HUAWEI Mobile Cloud supports Huawei devices running on EMUI 5.0 and above.