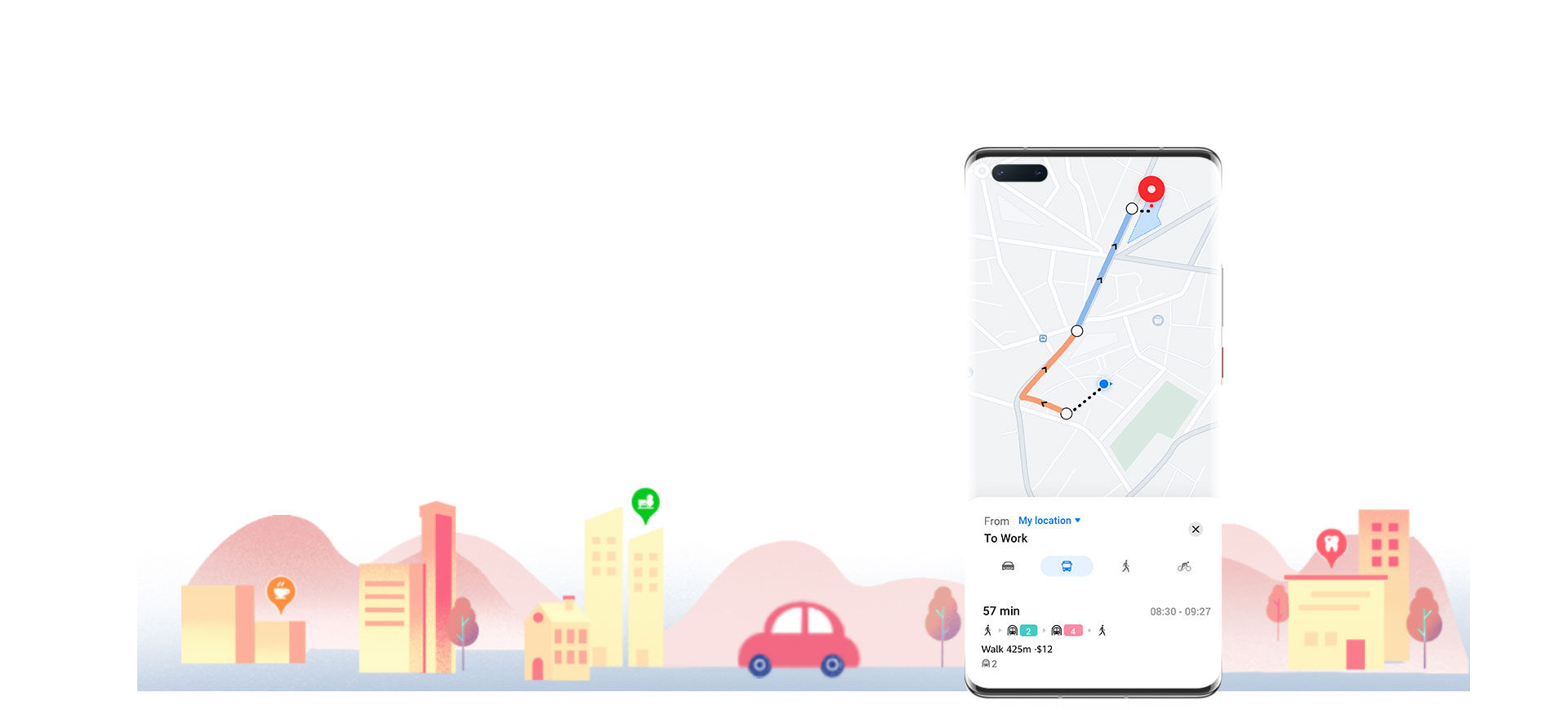 A new way to explore the world
Discover new paths and better route options with Petal Maps, a navigation app with turn-by-turn navigation, air gestures and a head-up display.
Install Now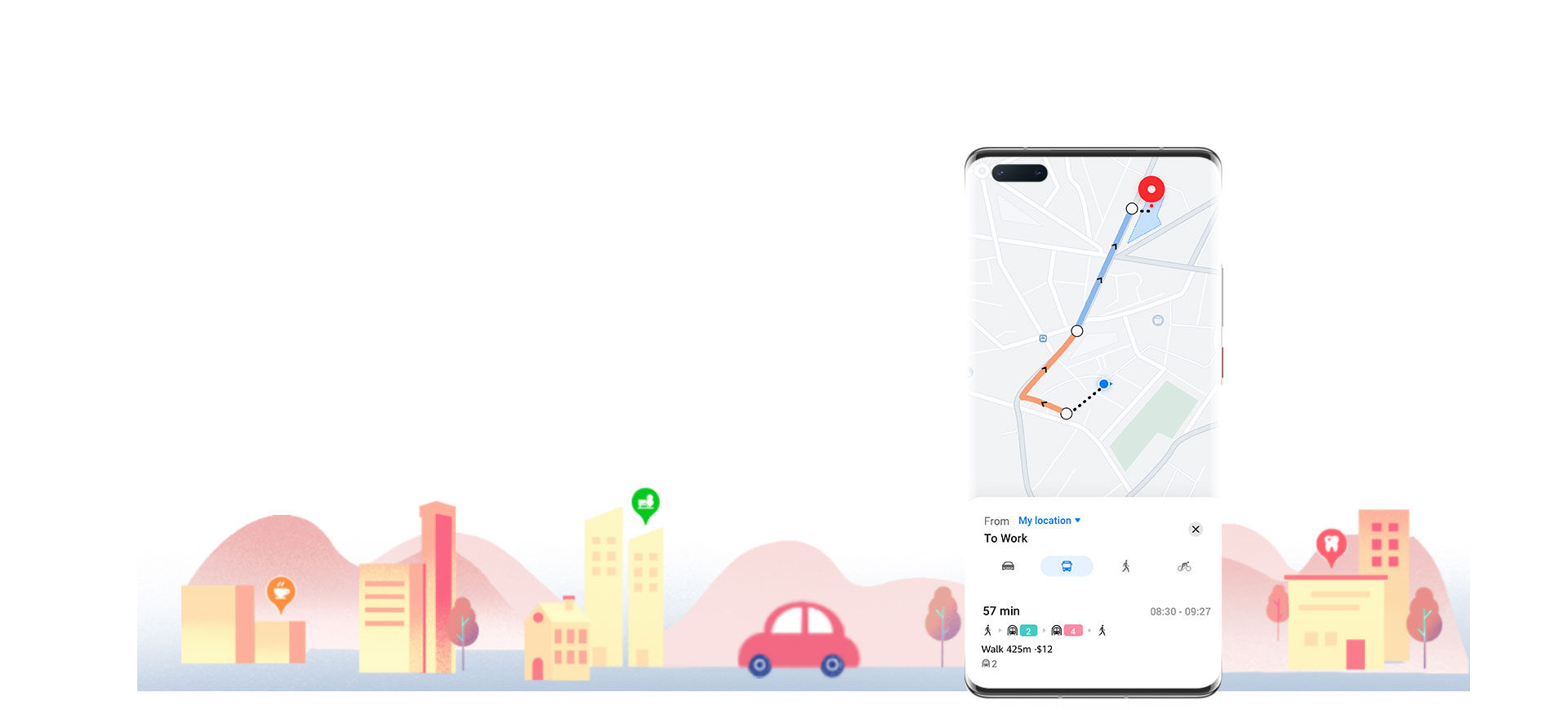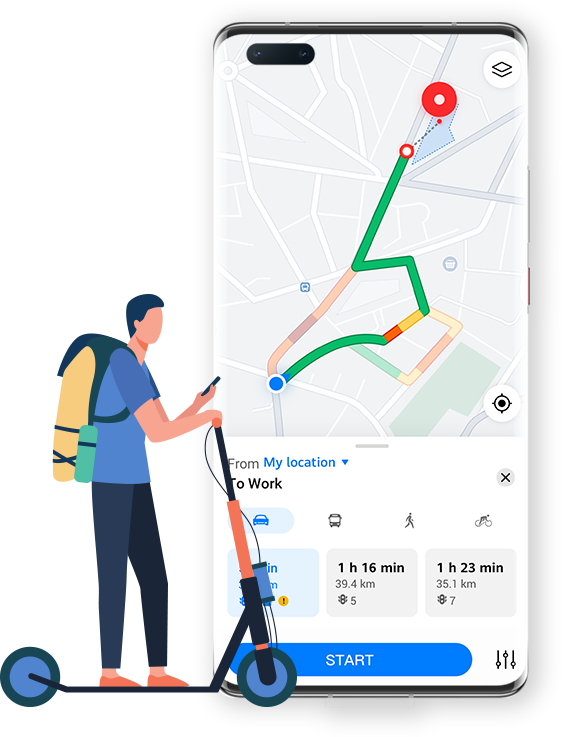 Plan your routes
Whether you're driving, walking, cycling or taking public transport, Petal Maps is able to provide the fastest, shortest, toll-free and congestion-free routes for you.
Turn-by-turn navigation
Find the best route to your destination with turn-by-turn navigation. It uses voice guidance (available in English, Chinese, Cantonese, Thai, Japanese, Malay, Filipino, Indonesian and other languages) and makes automatic recalculations when you miss a turn. For a better overview of your route, navigate in landscape mode.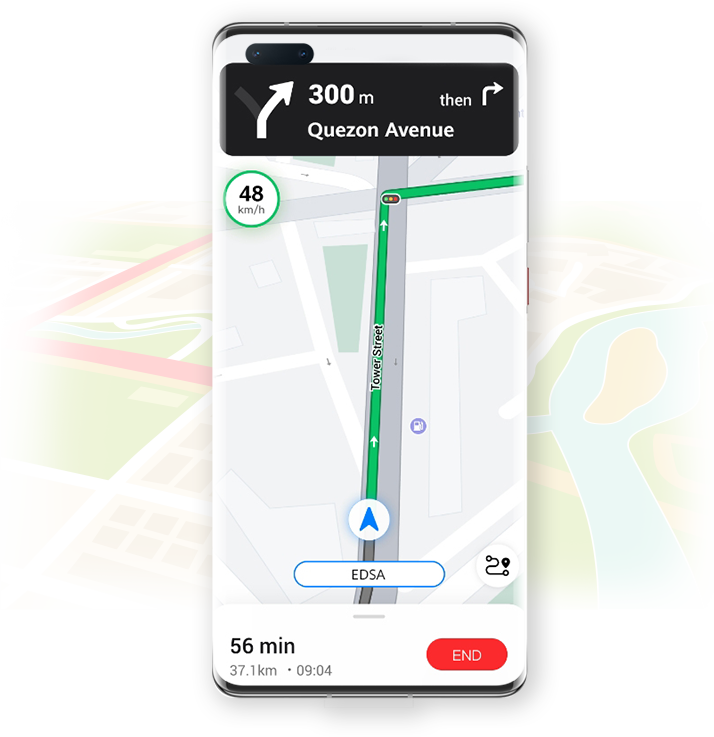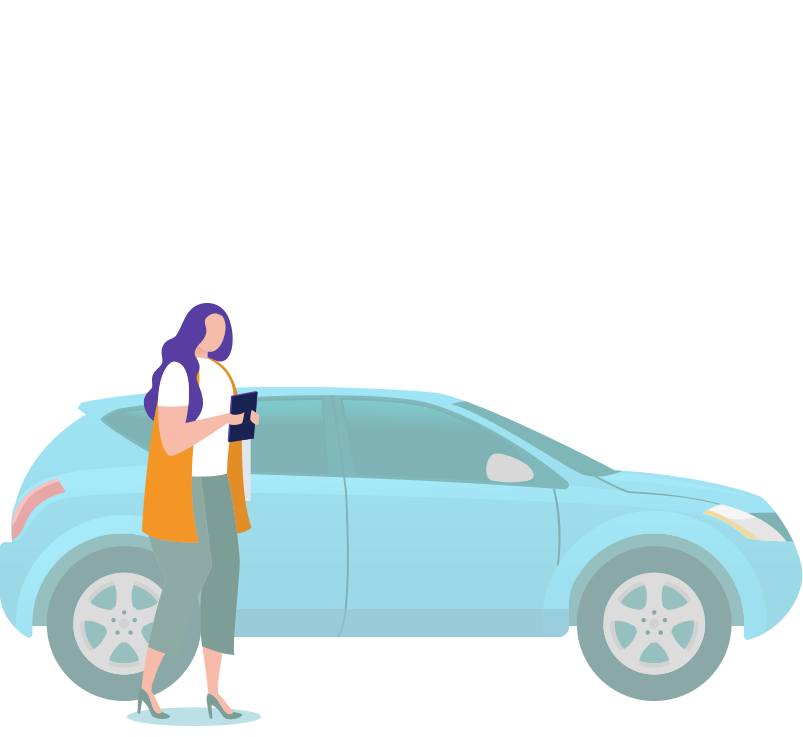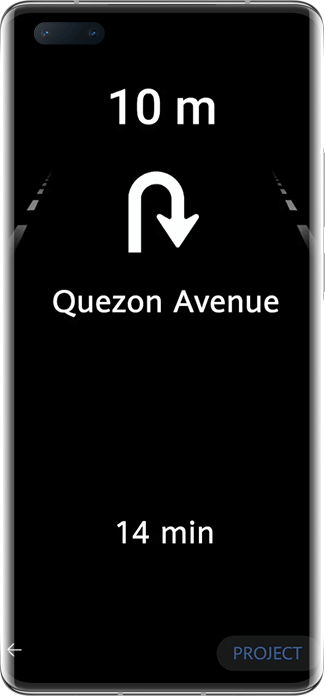 Head-up display
Satisfy your inner sci-fi geek with head-up display, which allows drivers to project a mirror image of the navigation instructions on the windshield. This futuristic feature helps you keep your eyes on the road while wayfinding.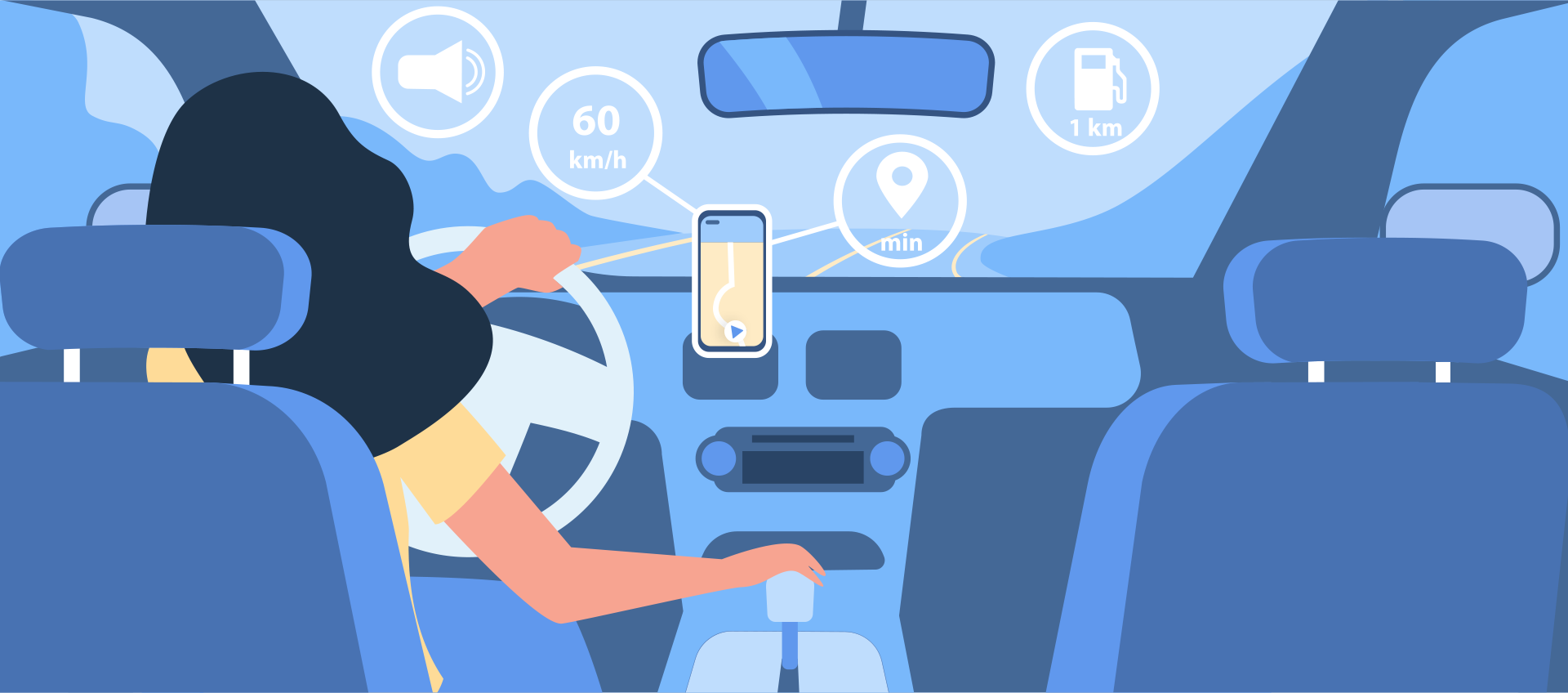 Air gestures
Drivers can navigate safely with air gestures*, which lets you zoom in and out to see different sections of your route by moving your hand in front of the screen.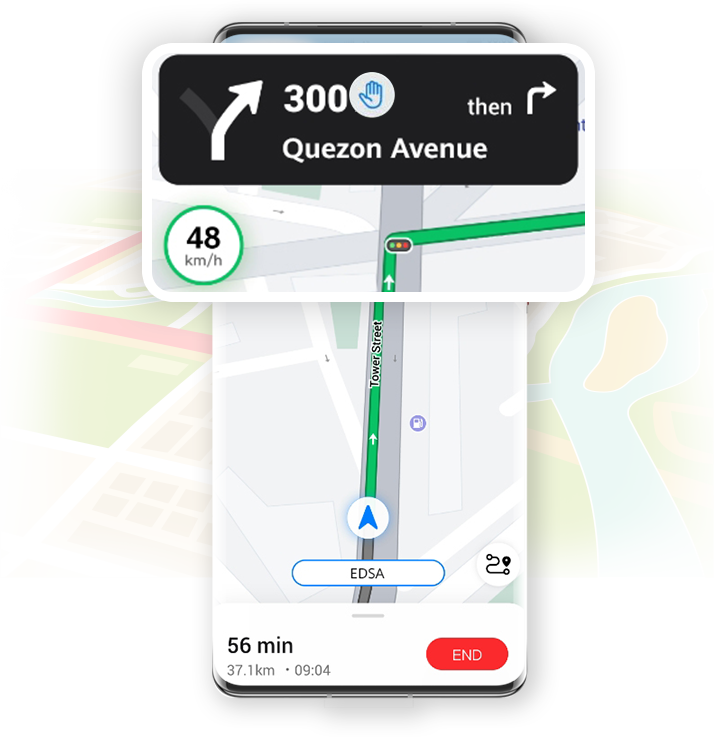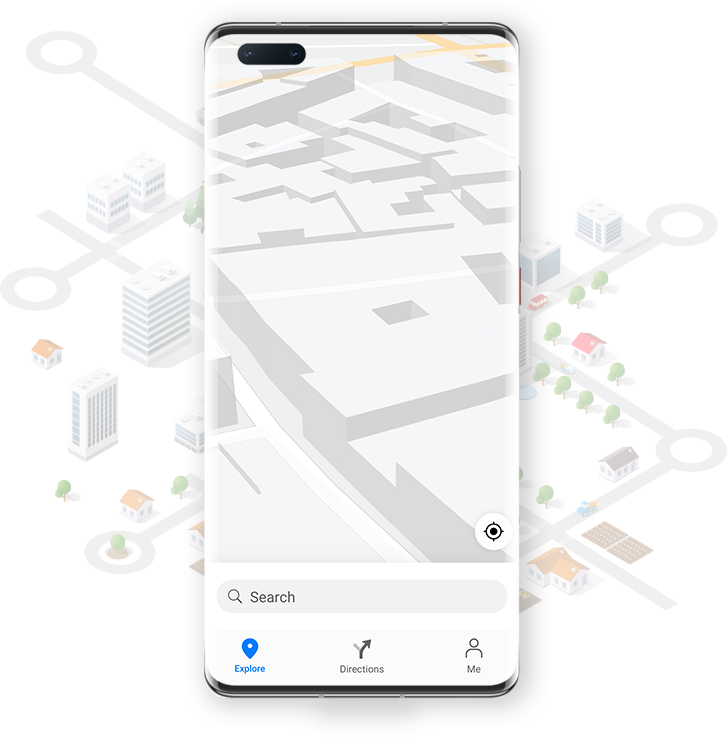 Interactive 3D maps
Get a more accurate sense of your environment with Petal Maps' 3D landmarks. Simply swipe up with two fingers on the map screen to switch to a 3D view of your surroundings.
Mark your favorite locations
Stumbled upon a unique restaurant? Save it to your favorites so you can revisit the spot. Need more convenience? You can label your home and work addresses too. Sync these locations across the cloud by logging in to your HUAWEI ID for easier access on all your HUAWEI devices.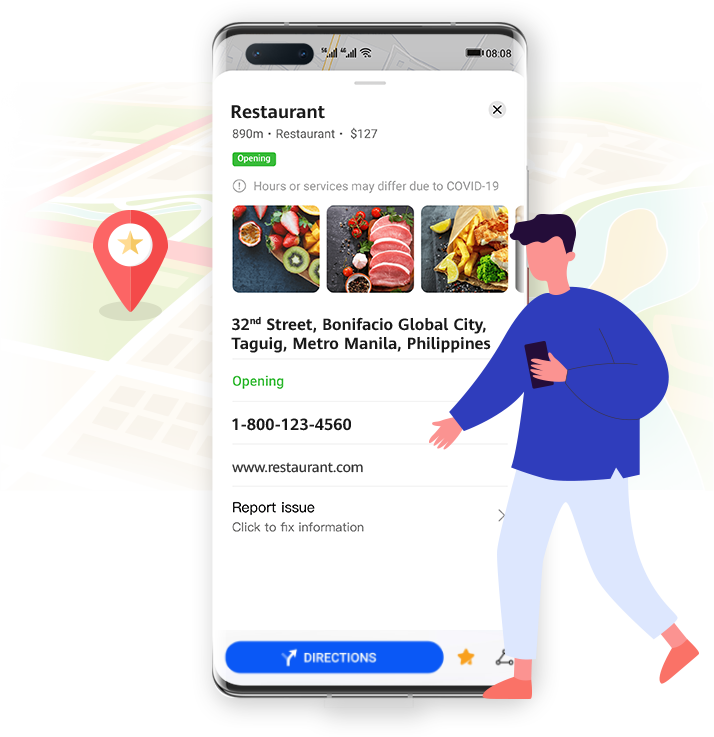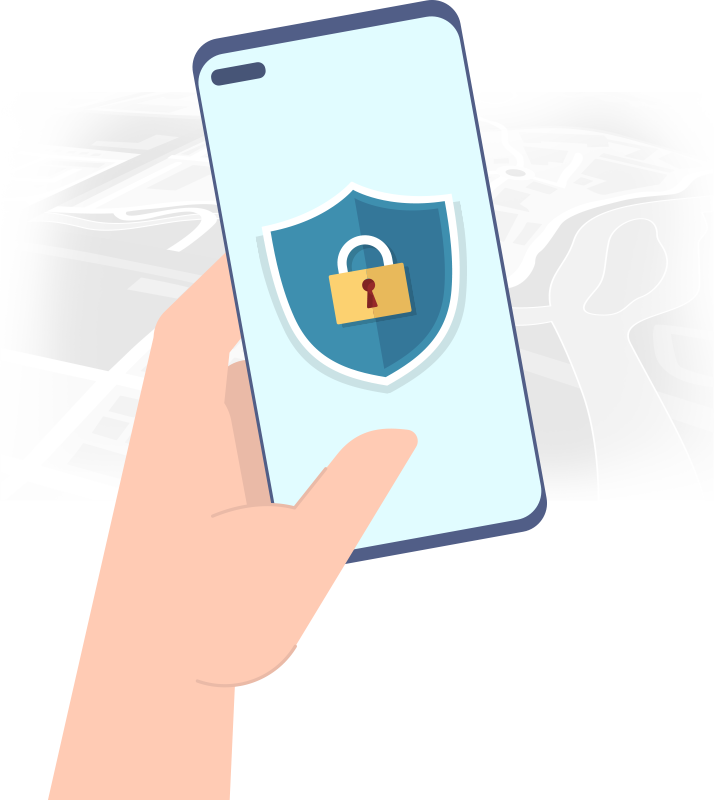 Data encryption
With Petal Maps, all your location data is securely protected with end-to-end encryption and other advanced privacy protection technologies.