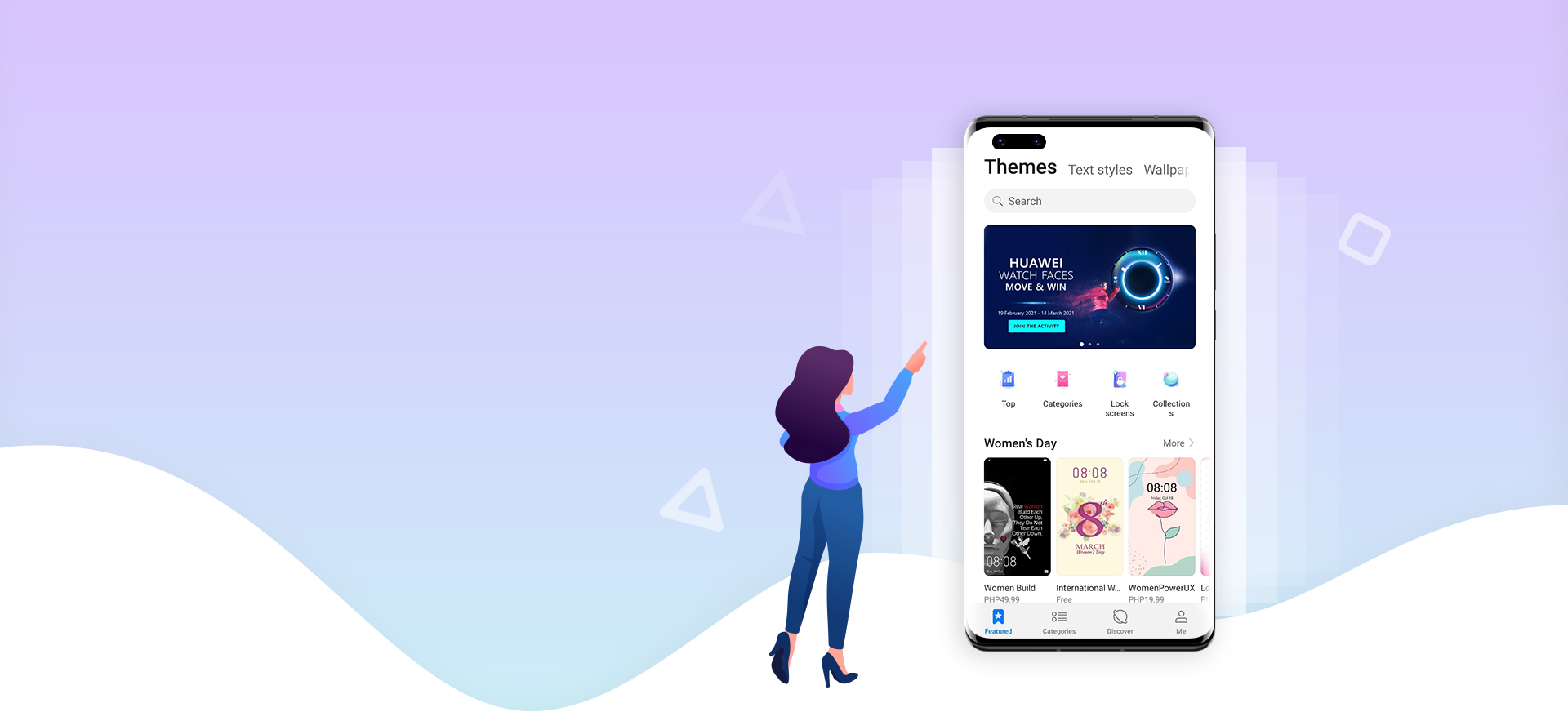 HUAWEI Themes
Personalize your phone
HUAWEI Themes features a vast catalog of home screen wallpapers, stylish texts and icons to customize your phone with.
Every style imaginable
Feast your eyes on a wide range of themes created by talented designers from all over the world. Animation, cartoons, celebrity portraits, art, paintings, scenic landscapes and more – upgrade your screen as you like!
Bring your display to life
From still images to moving pictures, you can have more fun with your phone's wallpapers! Check out HUAWEI Themes' Live Wallpapers for a more immersive home screen experience.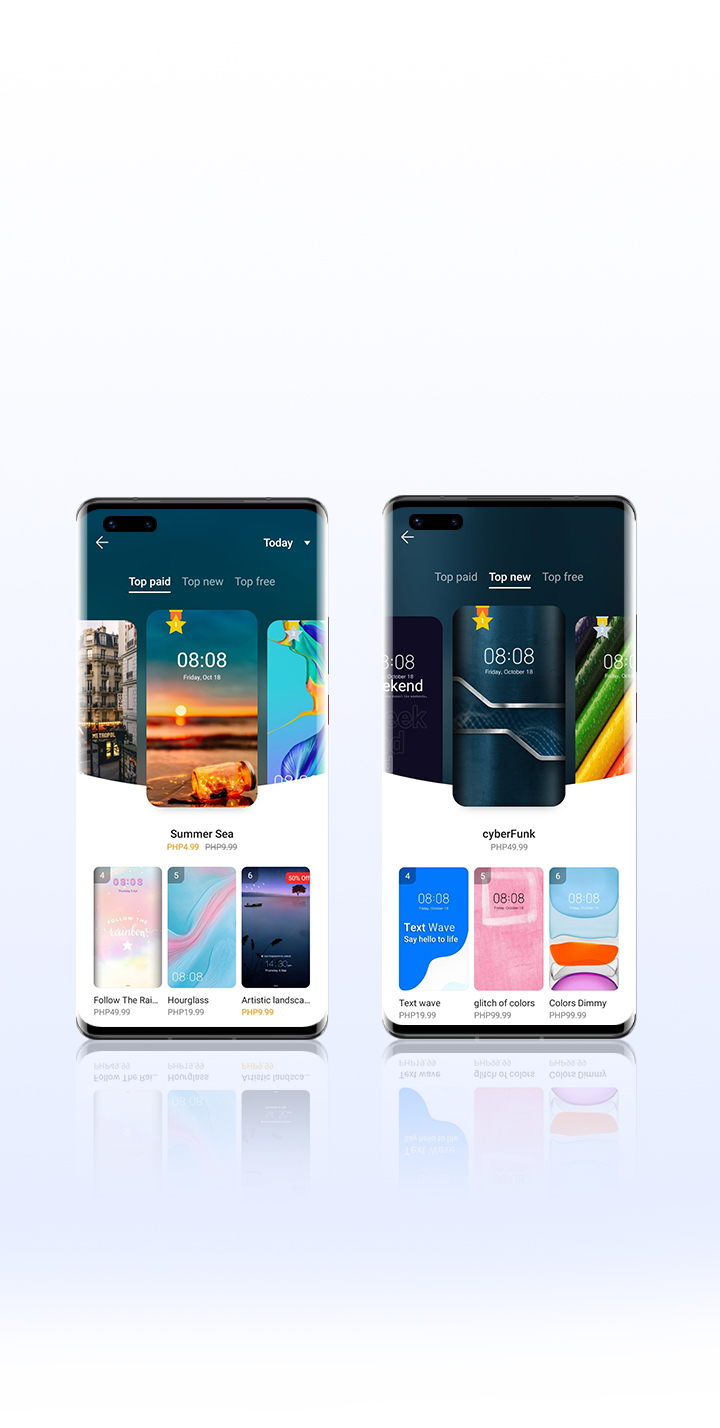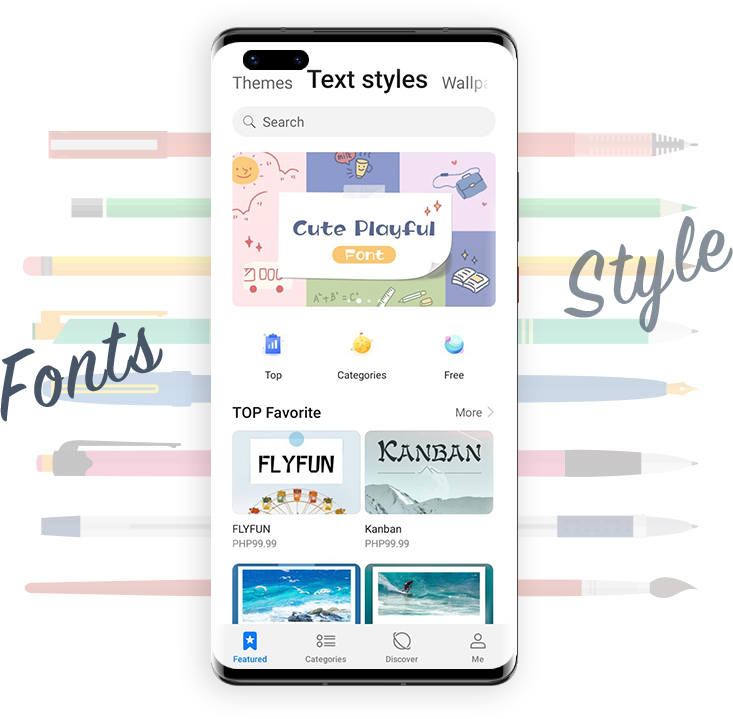 Make your words dance
Elegant calligraphy, hand-writing and sophisticated fonts – elevate your smartphone with HUAWEI Themes' wide range of stylish text fonts.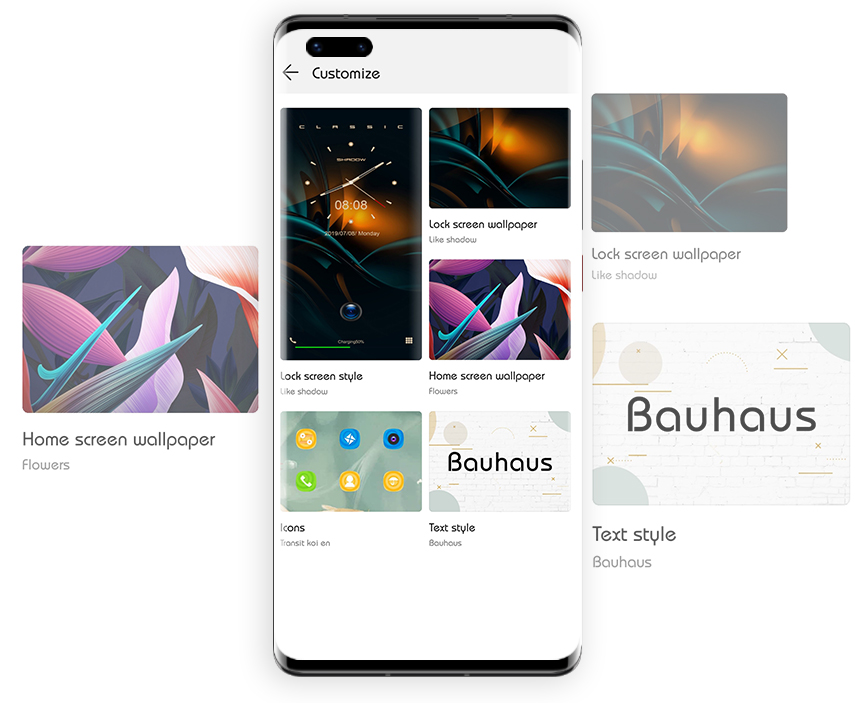 Find the perfect pairings
Customize your lock screen design, home screen wallpaper and phone icons to create the perfect style combination.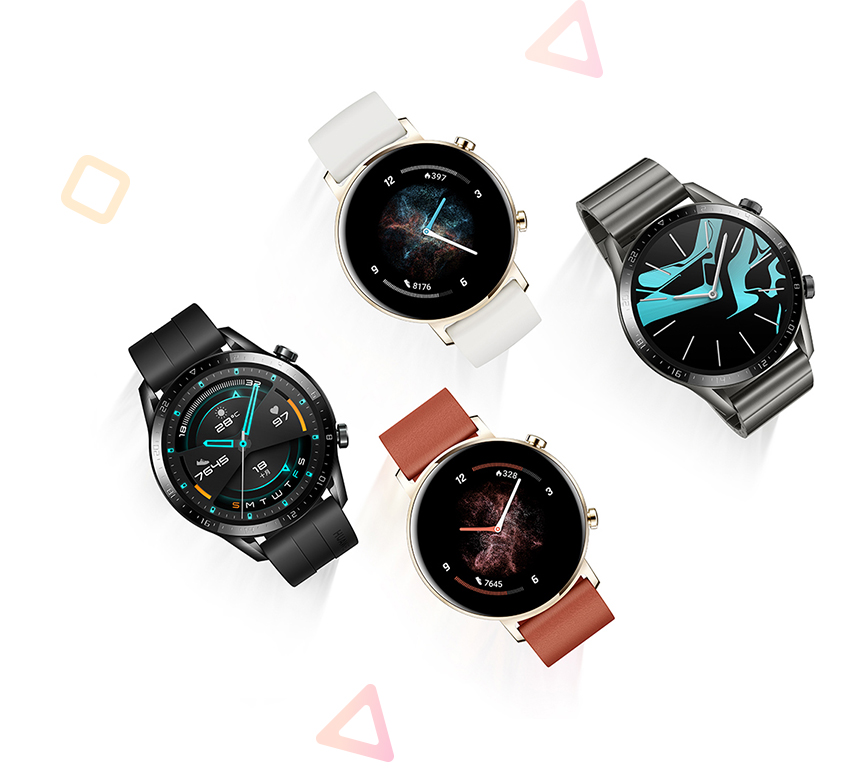 Custom watch faces
Change your Huawei watch face to match your outfit. Long press on the watch surface, and swipe to browse and select your watch themes. You can also download the latest watch face collections via the HUAWEI Health app.
Be a HUAWEI Themes designer
Unleash your creativity with us! Create your own design, and publish it on HUAWEI Themes to share your artwork with users all around the world.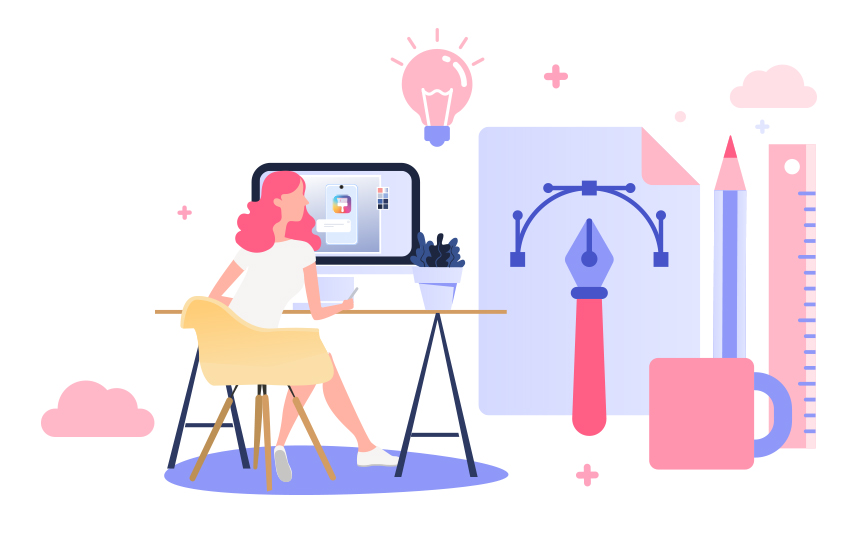 Step 2
Design your themes based on the HUAWEI Themes Template
Step 4
Upload the Theme package to the Themes store via the Huawei Developers platform