How to Choose Huawei Laptop: the 5 Most Important Factors
Looking for a new laptop can be a tricky process. With all the different specs and features, it's sometimes hard to know which laptop will best fit your requirements.

In this article we'll look at the five most important factors to consider when choosing your next laptop, and hopefully help make the process a whole lot easier.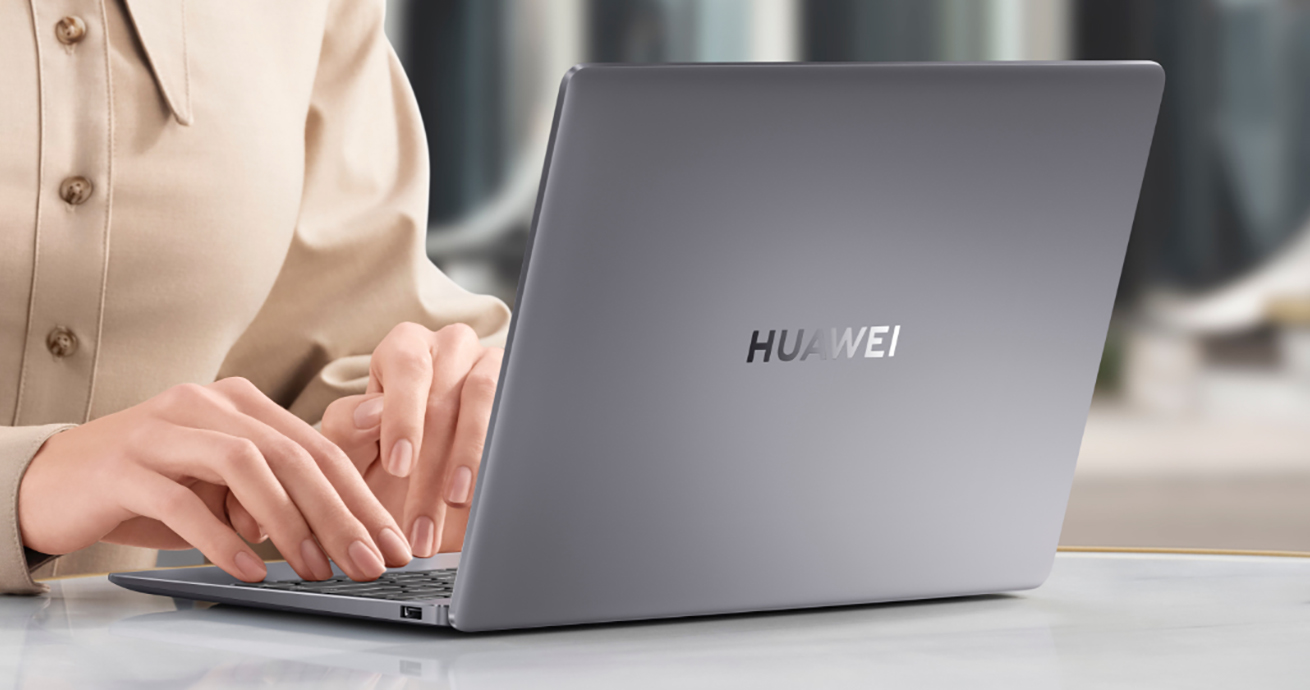 1.
Get the Right Take
The main advantage of a laptop over a desktop computer is that you can take it with you wherever you go. To begin, therefore, we'll look at portability, and which Huawei laptop could make the perfect on-the-go machine for you.
Make light
With portability, unsurprisingly, a lot of it comes down to weight. Obviously, the lighter the laptop, the easier it is to carry.

For this reason, the entire MateBook range is designed to be as lightweight as possible, with even the large MateBook D 15 coming in at just 1.53 kg1.

But if you want to go super lightweight then MateBook 13, at just 1.3 kg2, and MateBook X Pro, at 1.33 kg3, are both excellent choices.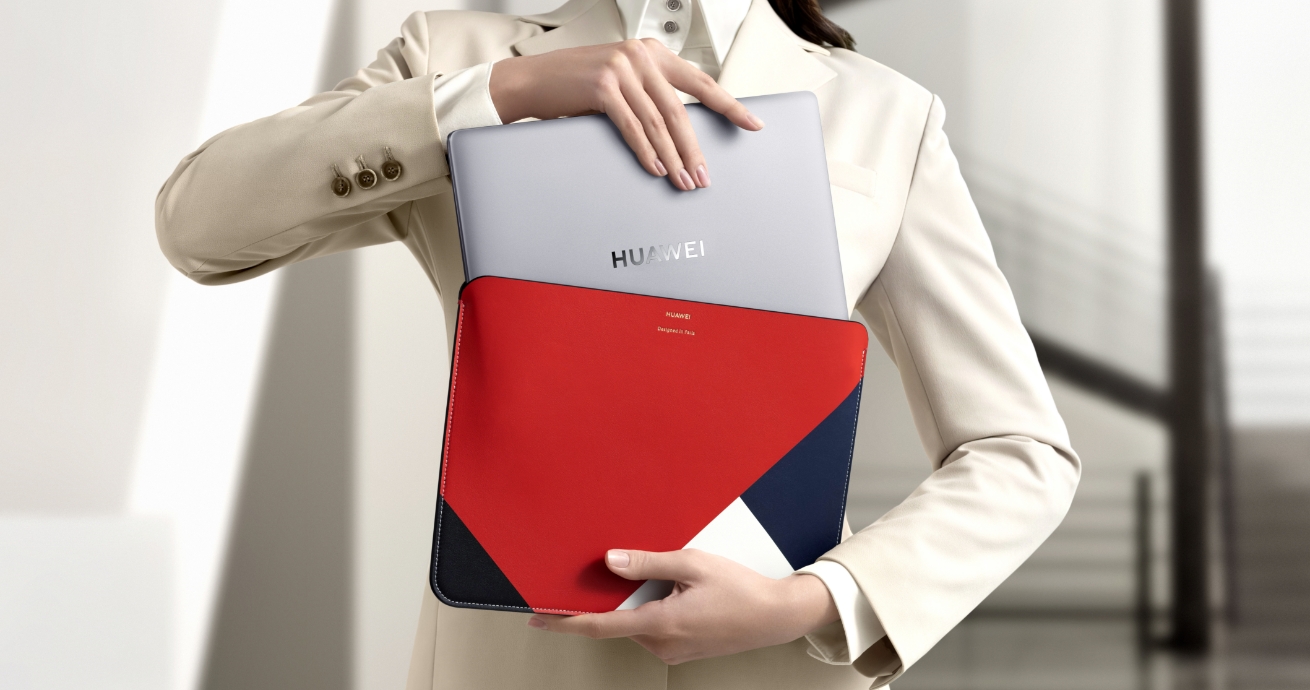 Size down
But weight isn't the only consideration when it comes to portability. Depending on how large the backpack or briefcase you'll be using to carry your laptop, size can also play a crucial role.

This is where smaller display models offer a real advantage. Both HUAWEI MateBook 13 and 14 squeeze a lot of hardware into a small space, at just 28.6 cm x 21.1 cm and 30.75 cm x 22.38 cm (width x depth) respectively.
Learn more about HUAWEI Laptops.
2. A Display to Remember
The size of your next laptop will have a big effect on the next part we'll look at: the display. We'll explain the different aspects of what makes a great display, and how this information can help you choose the right laptop.
Go bigger
As we saw, size can have an effect on portability, but most of us want the biggest display we can get, to enjoy as immersive a visual experience as possible. For this, the HUAWEI MateBook D 15 is undoubtedly your go-to, with its large 15.6" display.
The perfect ratio
However, when it comes to immersiveness, size isn't the only thing to consider. A very important factor that's often overlooked is screen-to-body ratio.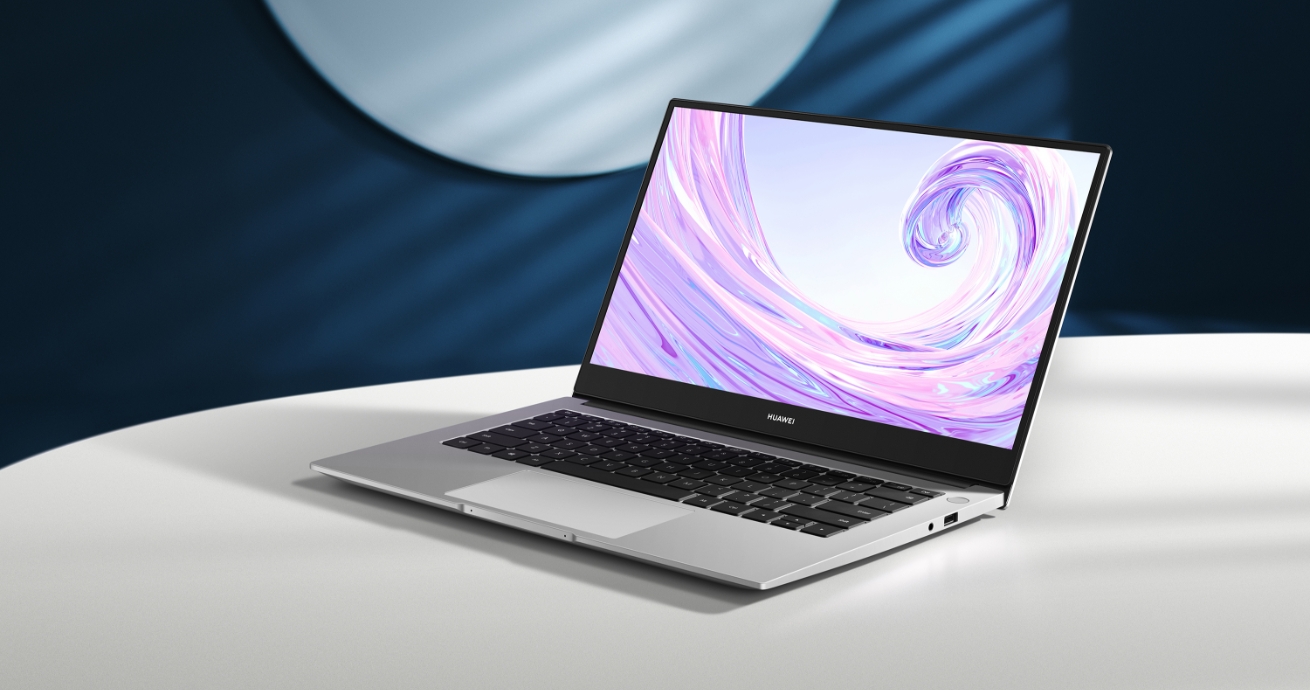 This is, simply put, how big the display, or screen, is compared to the rest of the body. Therefore, the higher the ratio, the less bezel, or border, around the display. Less bezel not only allows the overall build to be more compact, it also lets the display feel more expansive, significantly adding to that immersion factor.

Our entire MateBook range boasts the HUAWEI FullView Display4, our term for a display with a very high screen-to-body ratio. As an example, HUAWEI MateBook D 14 has a screen-to-body ratio of an amazing 84%.

But if you want to experience an even more immersive, near bezel-less laptop, then HUAWEI MateBook 14 and MateBook X Pro, with their 90% and 91%5 screen-to-body ratios respectively could be what you're looking for.
Get a better look
Once you've decided on your preferred display size and screen-to-boy ratio, the next factor to consider is resolution.

This means the number of pixels, or individual points of colour, in the display. The more pixels the display has, i.e. the higher the resolution, the more detail and content the display can show.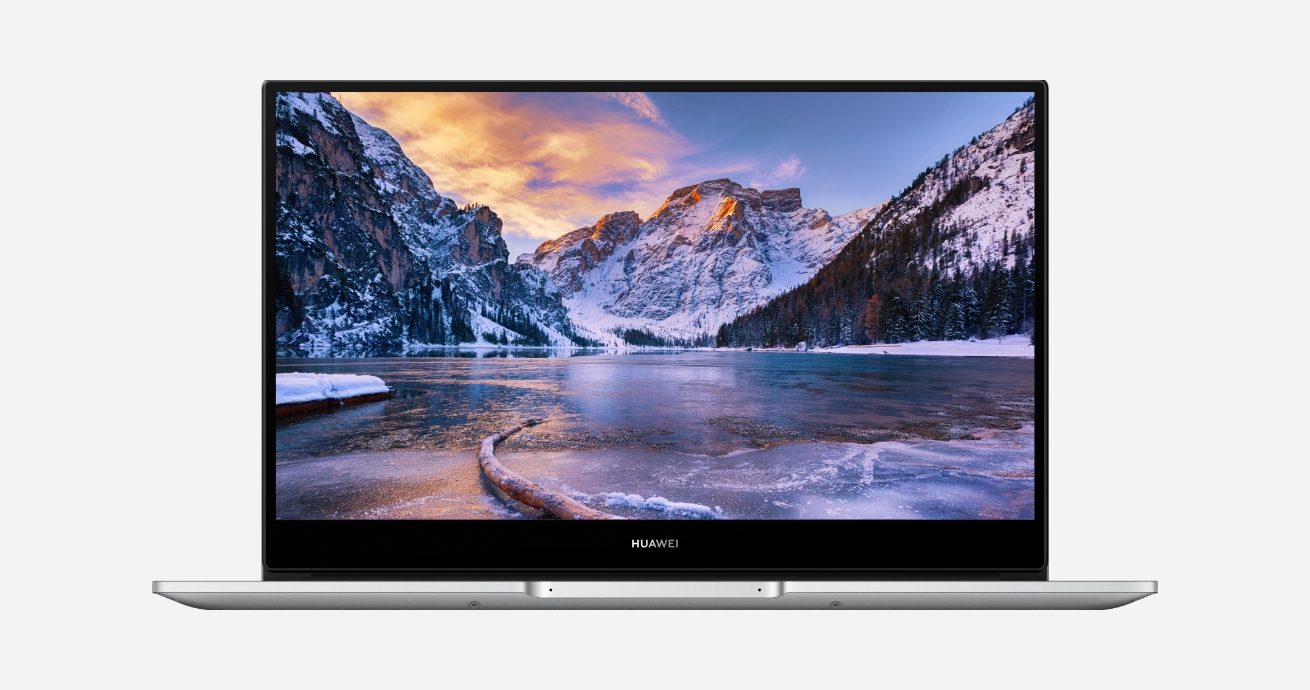 All MateBooks, including HUAWEI MateBook D 14 and D 15, are designed with display resolutions of at least FHD (1920 x 1080 pixels). That means you're guaranteed a full high definition, super-clear display no matter what.

But with three of the laptops in our MateBook range, we take things to even higher level. HUAWEI MateBook 13 and 14 both feature a stunning 2K display (2160 x 1440 pixels), while HUAWEI MateBook X Pro boasts an incredible 3K display (3000 x 2000 pixels), for a visual experience that truly dazzles.
Nice touch
Because of smartphone and tablet touchscreens, we're now used to interacting with our devices in a more direct, intuitive way.

At Huawei, we decided to bring this same awesome convenience to our MateBook range, with HUAWEI MateBook 13 and MateBook X Pro both featuring a multi-touch, precision touchscreen display6. Enjoy improved scrolling, gesture-control screen capture7, and overall faster, more intuitive control.
3.
All in the Process
We now get to the real core of every laptop, the processor. Without getting overly technical about things, there are two main areas that determine how well a processor functions, and can tell you what kind to look for in your next laptop.
How does it clock?
Processors work in cycles, processing data each cycle to run all the different functions and programs on your laptop. Therefore, roughly speaking, the more cycles a processor can complete per second, the more powerful the performance it can generate.

The AMD Ryzen™ 5 PRO 3500U processor, in HUAWEI MateBook D 14 and D 15, has a maximum clock speed of 3.7 GHz8, meaning it can complete 3.7 billion cycles per second. Perfect for powering all your everyday computing tasks.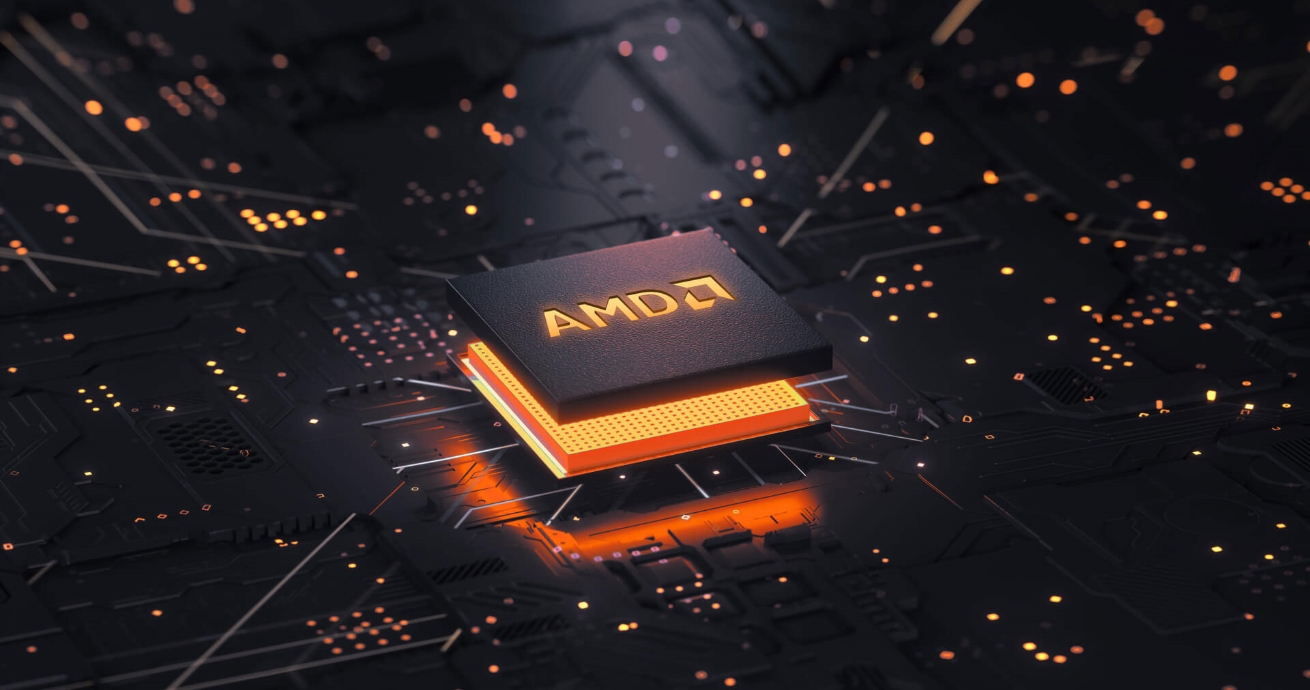 HUAWEI MateBook 13 and MateBook X Pro, however, are both equipped with 10th Gen Intel Core i7-10510U processor, which takes things to a new level. Thanks to a maximum clock speed of 4.9 GHz9, or 4.9 billion cycles per second, it'll provide you with blisteringly fast performance for even the most demanding programs.
Into the core
Processors are split up into multiple cores that can work on separate tasks simultaneously. Roughly speaking, the more cores, the more it can do and the better the performance. And to increase output even further, each core can be split up into two threads.

All Huawei MateBooks, including HUAWEI MateBook D 14 and D 15, use at least a 4-core, 8-thread processor. However, with the AMD Ryzen™ 5 4600H in HUAWEI MateBook 14, that goes up to 6 cores and 12 threads10.
4.
It's Data Time
As important as the processor in a laptop is, it can only work on the data is has access to. Therefore, we'll now look at the two different ways data is stored in a laptop, and what to look for with both.
Great memory
The data that's used by your laptop when it's running programs is stored in something called RAM (or Random Access Memory). So, having a lot of RAM means that your laptop can have access to large amounts of data and therefore run smoothly, even with multiple programs running at the same time.

Every Huawei MateBook, including HUAWEI MateBook D 14 and D 15, comes equipped with at least 8 GB of RAM, more than enough to run all your favourite programs. However, if you regularly carry out demanding tasks, such as video editing or gaming, then more RAM could be the better choice.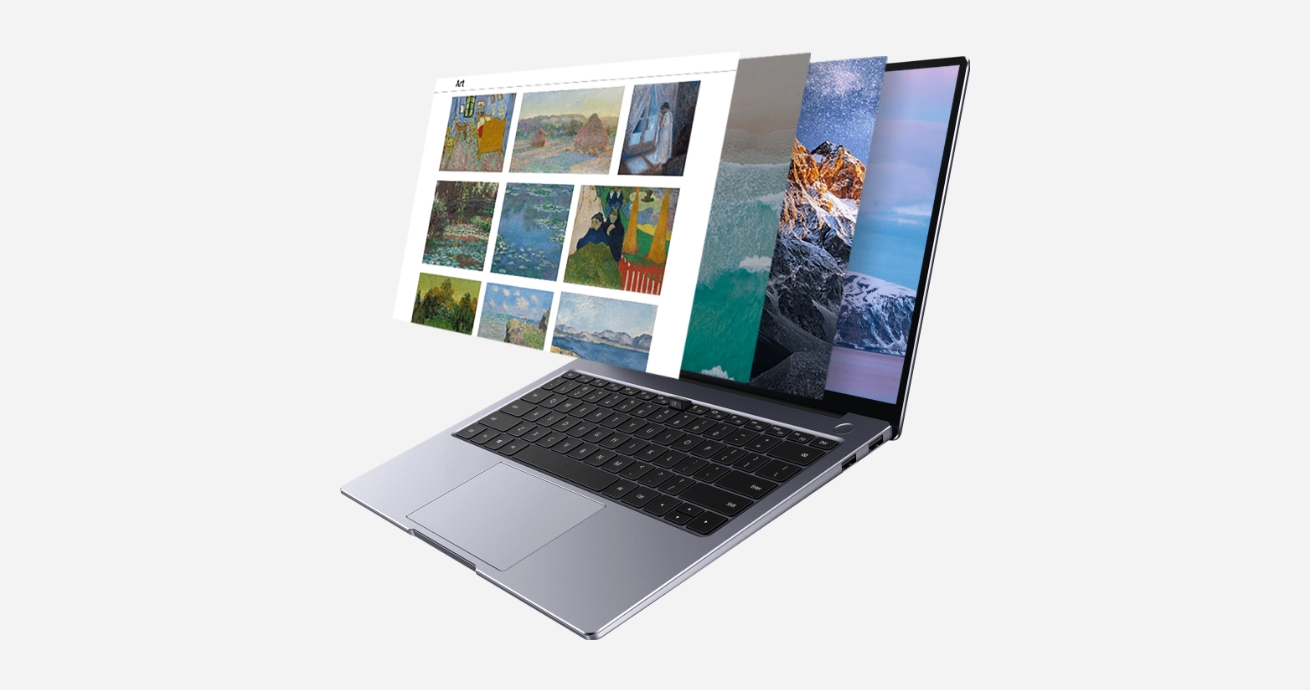 HUAWEI MateBook 13 has both 8 GB and 16 GB RAM models, while MateBook 14 and MateBook X Pro both come with 16 GB RAM as standard.
Store it all
But what happens to our data when it's not being actively used? It's put away in storage, waiting to be called up as and when it's needed.

Storage, therefore, represents the entirety of data we have on our laptop, so the bigger the storage capacity, the more data we can keep.

At least 512 GB of storage is available across the entire MateBook range, including HUAWEI MateBook D 14 and D 15. Definitely enough to keep all your photos, movies, programs, and documents nice and safe.

But if you require more storage, for example you work with large video files, our HUAWEI MateBook X Pro is a good choice, providing a colossal 1 TB of storage as standard.
5.
Keep Powering on
Our fifth and final part takes us full circle, closely related as it is to the first, portability. When you're taking you laptop with you on the go, a lot of the time it won't have it plugged in. Which is what makes the built-in battery such an important feature on a laptop.

To ensure you're never out of power when you need it, there are two important aspects when it comes to choosing a laptop with the right kind of battery.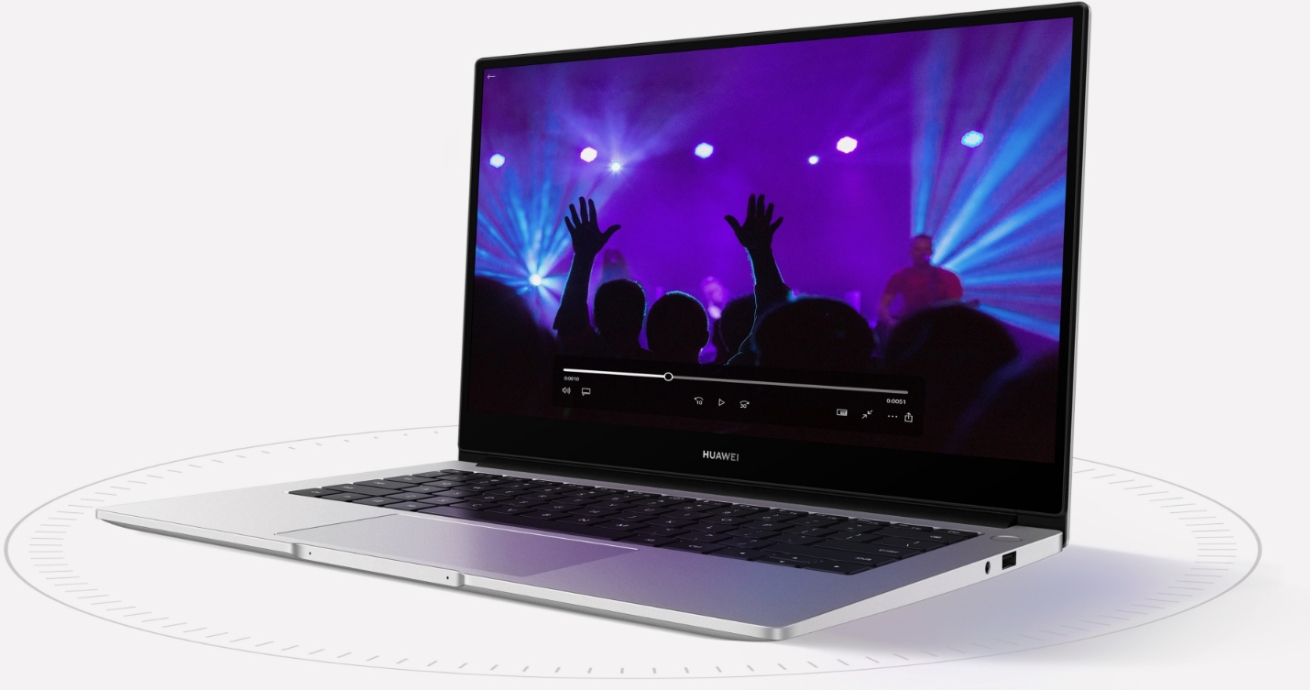 More life, more possibilities
Looking at the specifications of a laptop, you'll find the unit "Wh", which means "watt hour". This is the amount of power a battery is able to supply in one hour. Therefore, the greater the "Wh" value the greater the battery capacity, and, generally speaking, the longer the battery life will be.

Both HUAWEI MateBook D 14 and MateBook X Pro contain a large 56 Wh11 battery. From just a single charge, HUAWEI MateBook D 14 will give you 9.5 hours of 1080p video playback12, while MateBook X Pro increases that to up to 13 hours for video playback13.

However, a smaller display can greatly aid in battery life, since power consumption is reduced. This allows HUAWEI MateBook 13 to offer an awesome 11.6 hours' video playback from a single charge14.
Extra charge
But, no matter how large a battery is and efficient the power consumption, eventually it'll run out of juice. That's where charging comes in. And to make sure you can get back to using your laptop as soon as possible, you're going to want a laptop with fast charging capability.

All Huawei MateBook chargers are designed for fast charging. Which means on HUAWEI MateBook D 15, with just a 30-minute charge, you can get 53% power15. And on the HUAWEI MateBook X Pro, it's even better, with a 30-minute charge giving you an incredible 6 hours' use time16.

We hope that quick look at the five most important laptop specifications and features has helped clear things up for you, and that you now feel more confident about choosing your next laptop.
1. The weight is based on SSD version only, and the actual weight may vary due to different specifications e.g. The SSD + HDD version weigths about 1.62 kg.
2. Data comes from HUAWEI labs. The weight of a laptop with an integrated graphics card is about 1.3 kg. Those fitted with a discrete graphics card weigh about 1.32 kg. The actual product weight may vary depending on the product's configuration, manufacturing techniques, and calculation methods.
3. Data comes from Huawei labs. The actual product weight may vary depending on the product's configuration, manufacturing techniques, and calculation methods.
4. FullView Display is a patented and commonly used term for HUAWEI products, referring to devices with a high body-to-screen ratio and reduced bezels. Data comes from Huawei labs.
5. Data comes from Huawei labs. The screen-to-body ratio is calculated by dividing the active area (AA) by the area of the touch panel (TP). The actual screen-to-body ratio may vary.
6. Non-touchscreen version is also available.
7. Only available on HUAWEI MateBook 13 or HUAWEI MateBook X Pro with a touchscreen, PC Manager version 9.1 or later, and all necessary drivers installed.
8. Data from amd.com
9. Data from ark.intel.com
10. Data from amd.com
11. Typical capacity.
12. Based on HUAWEI lab test results: battery can support 1080p local videos in continuous playback testing for 9.5 hours with brightness at 150 nits. Battery life is dependent on actual usage scenarios and configurations.
13. Battery life is based on tests carried out in Huawei labs with a brightness level of 150 nits. The actual battery life may vary depending on your laptop settings and how you use the laptop.
14. Battery life is based on tests carried out in Huawei labs with a brightness level of 150 nits. The actual battery life may vary depending on your laptop settings and how you use the laptop.
15. The charging data comes from the HUAWEI lab test results. With temperature at 25 °C and relative humidity at 45% - 80%, HUAWEI 65 W charger with original charging cable can charge battery of HUAWEI MateBook D 15 in sleep mode from 1% to 53% in 30 minutes. Actual data may vary depending on individual product differences, usage habits, and environment factors.
16. Charged when the screen of the device is turned off (Sleeping mode or powered off). Data comes from Huawei labs.