How to Make 2021 Your Most Productive Year Yet
Getting enough things done during the day can make the difference between a 'good' day and a 'bad' one. And to ensure we can complete all our tasks, improving productivity is key.

At Huawei, our mission is to provide you with the technological tools to achieve everything you put your mind to, as smoothly and efficiently as possible.

Let's take a look at some of the best ways you can boost your productivity in 2021 using Huawei products from our MateBook and MatePad ranges.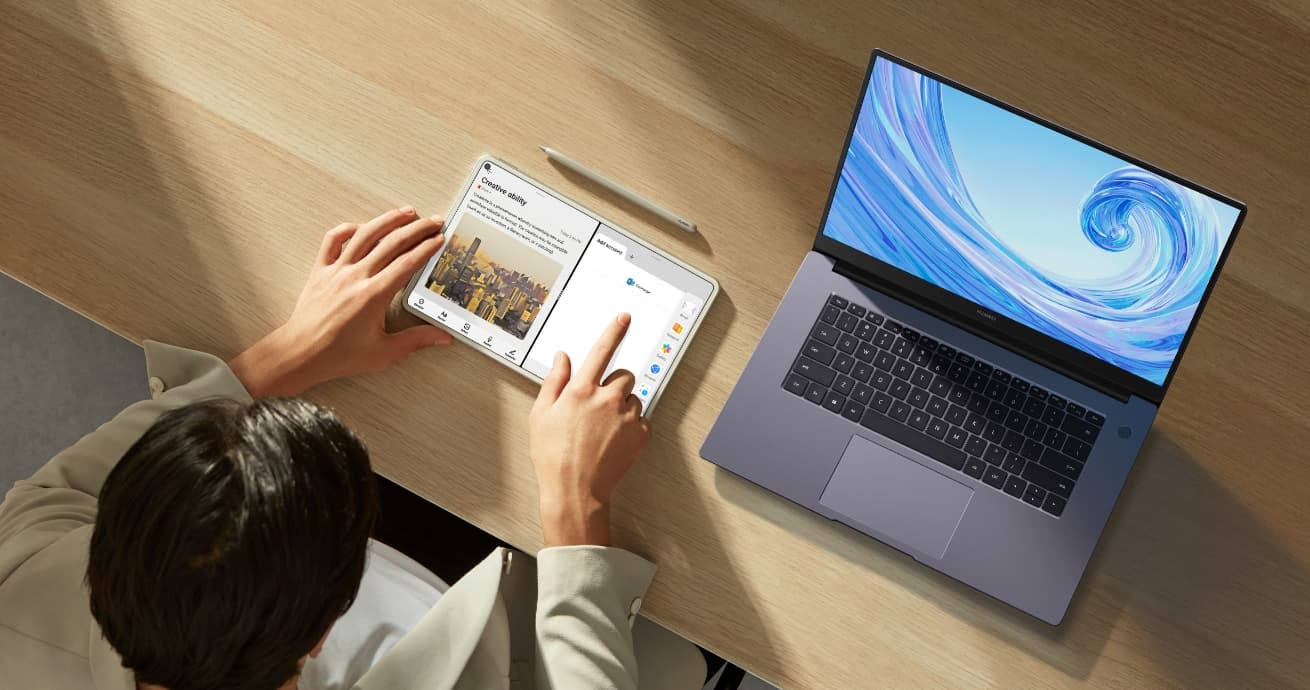 1.
Get more done together with multitasking mastery
When we're working or studying, it's rarely the case that we have a single task on the go at any one time. We often have emails, memos, spreadsheets, video calls all demanding our attention. A hugely important part of increasing productivity, therefore, is being able to multitask.

The ability to run different programs on devices simultaneously helps for sure. But even then, constantly having to switch between different apps and programs, from email to spreadsheet to instant messaging can be a real headache and severely slow down your productivity.

At Huawei, we recognized this problem, and designed features to help you achieve multitasking mastery.
Open more windows
The Multi-Window1 feature on HUAWEI MatePad and MatePad Pro, was designed specifically with this purpose in mind. With it you can have two apps open at the same time in separate, adjustable windows. Work on them both as easily as you would working on a single app, and see your productivity instantly increase.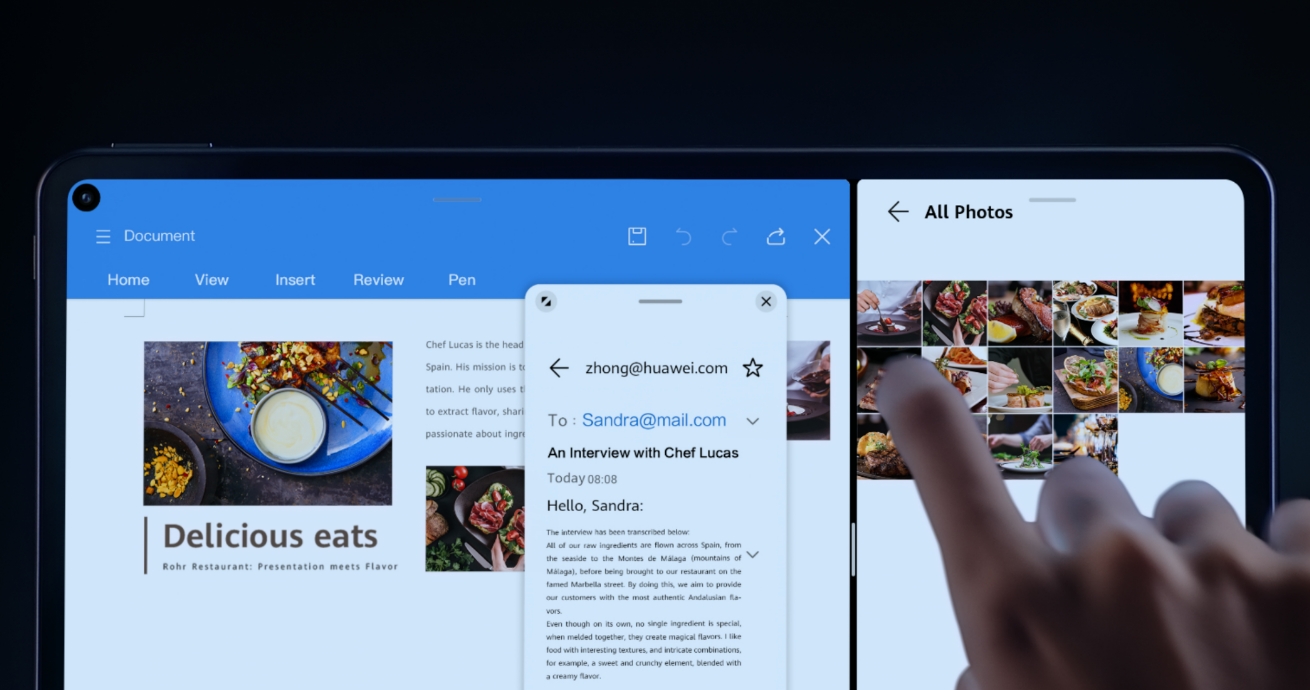 Multiply your applications
But what if you're only working on a single app? You can still increase your productivity power using the HUAWEI APP Multiplier2 on HUAWEI MatePad and MatePad Pro. Open two windows of the same app at the same time to effortlessly double your search, email, word-processing, and instant messaging capabilities.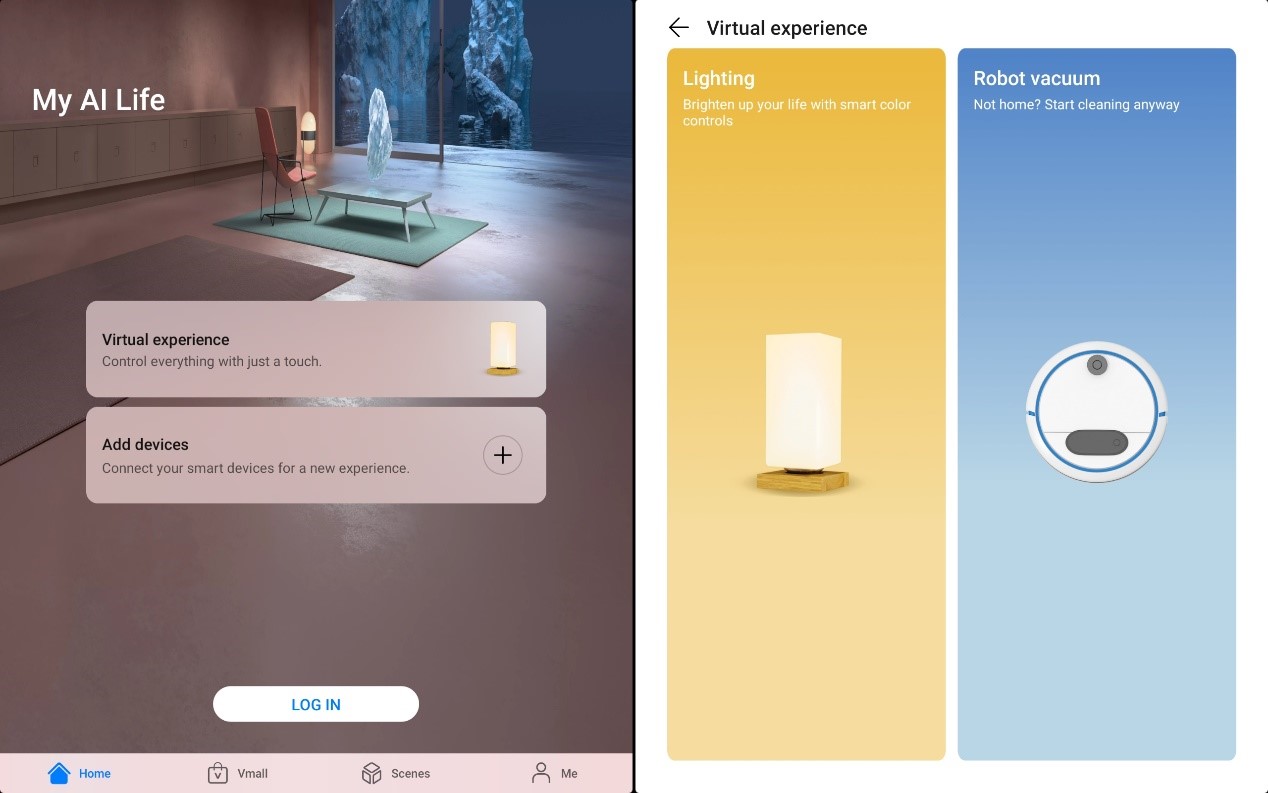 Let it all float by
Multitasking often entails responding to unforeseen situations, like when your colleague or family member suddenly emails or messages you while you're working. You need to respond but don't want to be dragged away from what you're doing.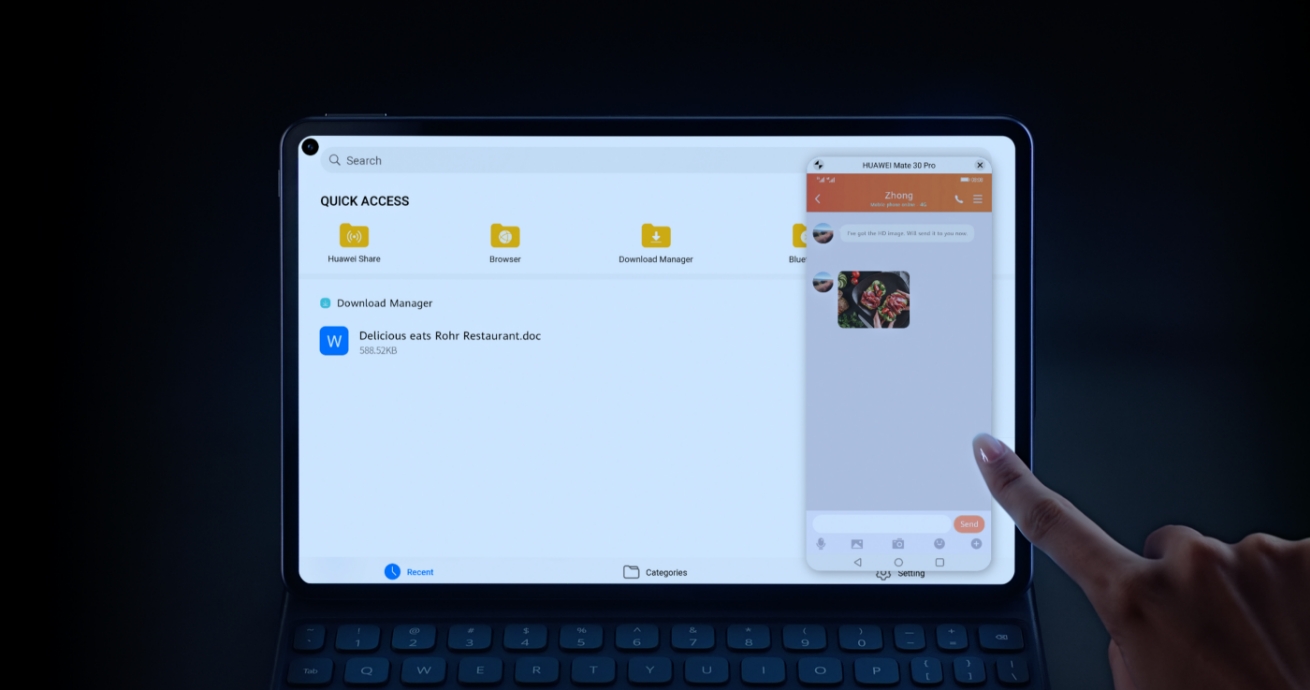 That's where the HUAWEI Floating Windows feature on HUAWEI MatePad and MatePad Pro comes in. You can respond easily and quickly via small, independent 'floating' windows that don't take up the whole screen, so you won't lose your focus.
Make it a collaboration
However, many of us work with our laptop and phone, or tablet and phone together. Therefore, multitasking often means working with more than one device. Switching back and forth between the two can be even more of a headache and lag on productivity.

What if you could do everything you would do on your phone through your laptop or tablet, so you can take care of all your tasks on a single device? This is exactly what Huawei Share3 multi-screen collaboration offers. Just tap your phone next to the HUAWEI MateBook D 14 touchpad or on the HUAWEI MatePad or MatePad Pro screen and you'll see your phone screen pop up instantly on the MateBook or MatePad screen.

And transferring files between your phone and MateBook or MatePad becomes a breeze. Simply drag and drop files from the phone screen to the rest of the MateBook or MatePad screen. Save time and hassle, and drastically increase your productivity.
2.
Enjoy a better interface
When you're working in a team, efficiency and productivity hinges on direct, clear communication between members. The same is true for technology – the more easily you're able to communicate, or interface, with your devices, the more productive you'll be.

That's why, at Huawei, we invest just as much time and energy into designing our product interfaces and peripherals as we do our core components.
The key to greater success
More and more of us now use laptops as our main computing devices at work and at home. In order to maintain high productivity levels, therefore, it's vital that laptop keyboards are comfortable enough to type on for hours without strain, and don't cause too many typing errors.

That's why all MateBook models, including HUAWEI MateBook D 14, use chiclet keyboards as standard. Designed with larger, rectangular-shaped keys and rounded edges, they're renowned for their fluid, comfortable typing experience. Perfect for a heavy work or study session, to ensure you'll always be able to meet that tight deadline.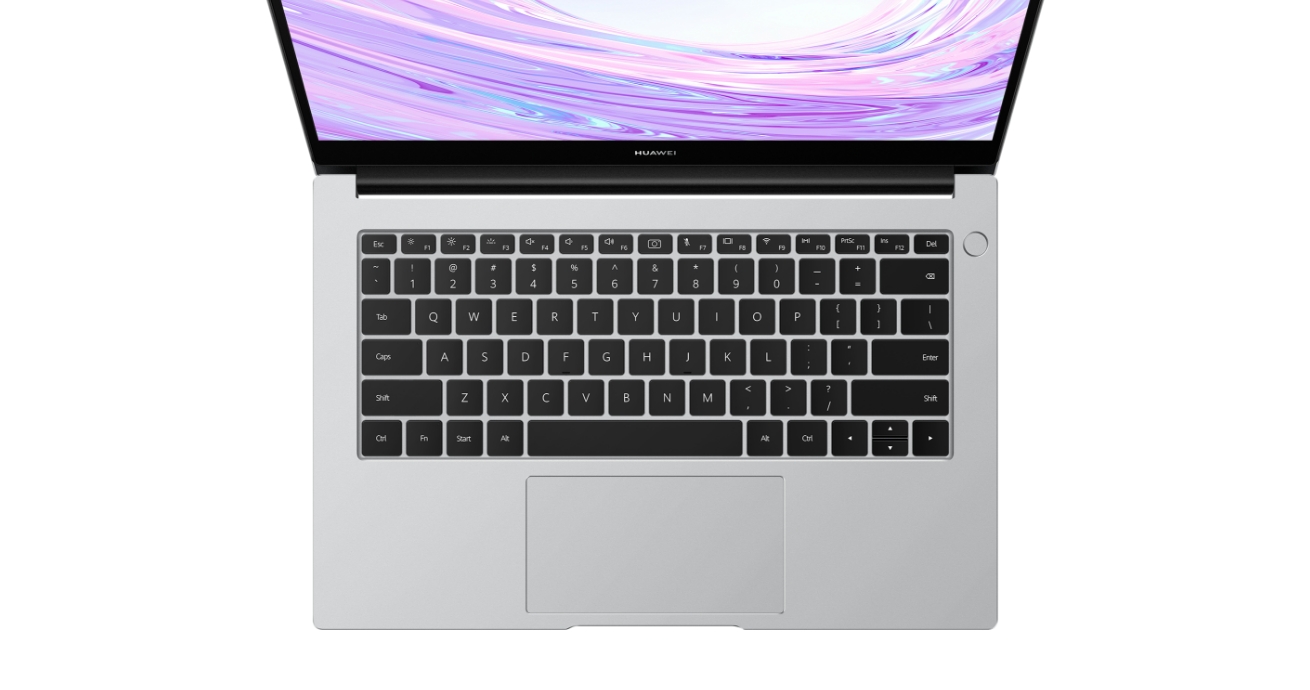 It's all in the touch
As awesome as a good keyboard can be, many of us desire an even more direct way to interface with our devices. For this purpose, you can check out our MatePad range for a fluid, intuitive touchscreen experience. But, at Huawei, we decided to take the touchscreen to a whole new place.

As well as offering incredible laptop power, HUAWEI MateBook 13 and MateBook X Pro also offer the convenience of a high-precision multi-touch screen4. Scroll through on-screen content with greater accuracy and feel, as well as opening documents and programs with a single touch.

Moreover, specially designed gesture controls5 allow you to take easy, fast screen captures whenever you want. Swipe down with three fingers for a full screen capture, or outline the area you want with your finger, and extract the text for copying and editing. With the power of touch, you'll soon discover your speed and productivity going through the roof.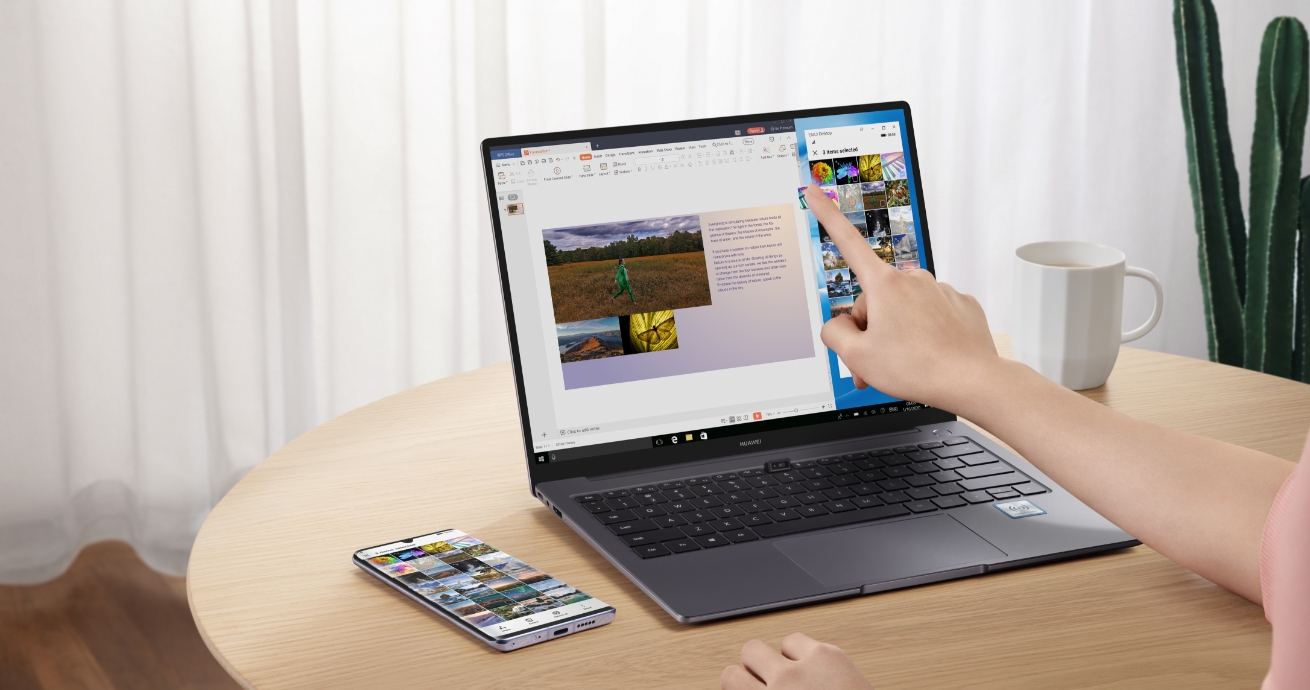 Pencil it in
Touchscreens open up a whole new world of interactivity with our devices, including a modern, innovative take on an age-old way to transmit ideas.

HUAWEI M-Pencil6, used in conjunction with HUAWEI MatePad and MatePad Pro, lets you write, draw, shade, text-select and highlight documents as naturally and easily as if you were working with pen or pencil to paper.

To ensure it picks up every stroke as accurately as possible, it comes designed with an incredible 4.096 levels of pressure sensitivity7. And to avoid slowing you down when you need to get things done fast, its lightweight but substantial 14 g design provides perfect balance in your hand.

Plus, the Nebo8 app that comes pre-installed in every HUAWEI MatePad and MatePad Pro uses powerful AI technology to recognize your handwriting and convert it into text, as well as converting your handwritten sketches into beautifully realized, professional-looking diagrams.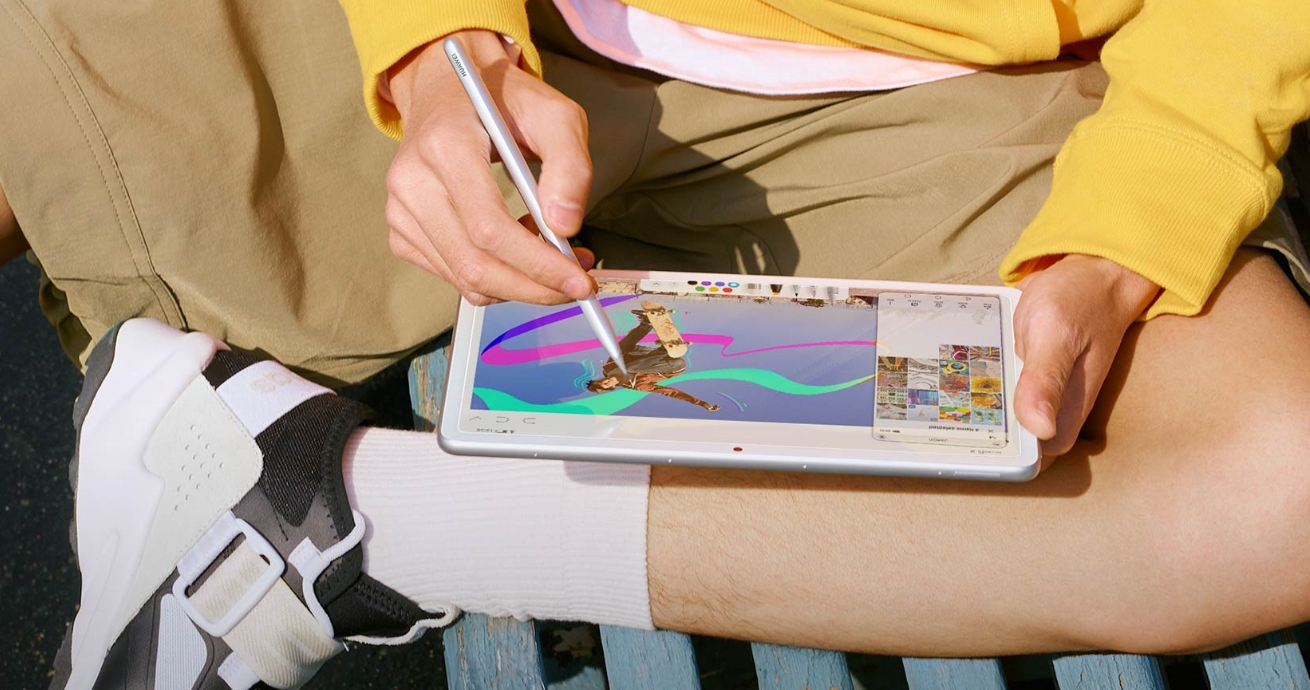 3.
Power up your potential
The essence of productivity is power: the power to come up with great ideas, the power to see them through to completion, and the power to fuel our devices.

At Huawei, we're constantly striving for ever more streamlined, convenient power solutions that keep you going longer and achieving more.
Go faster when you charge
When you're bursting with a great idea, you don't want to have to wait while your devices charge to bring it to life. Thankfully, you can avoid this kind of delay with Huawei's fast charging technology, built into all Huawei chargers.

The 65 W fast charger that comes with HUAWEI MateBook D 14 gives you an amazing 46% power from a 30-minute charge9, providing enough power for hours of use.
All-in-one power to you
When you're working on the go, you're rarely going to be taking just a single device. Unfortunately, that usually means carrying separate chargers for your laptop, phone, tablet etc. It's a real inconvenience and can massively slow you down, especially if you forget one of them.

For this reason, we developed our HUAWEI MateBook D 14 charger to charge not only your MateBook, but all USB-C compatible Huawei phones and tablets. Compact enough to slip in your pocket, you'll never be without the right charger again.
Reverse the right way
But what happens if you don't have ready access to a power socket when your phone runs out of juice? Or even a charging cable?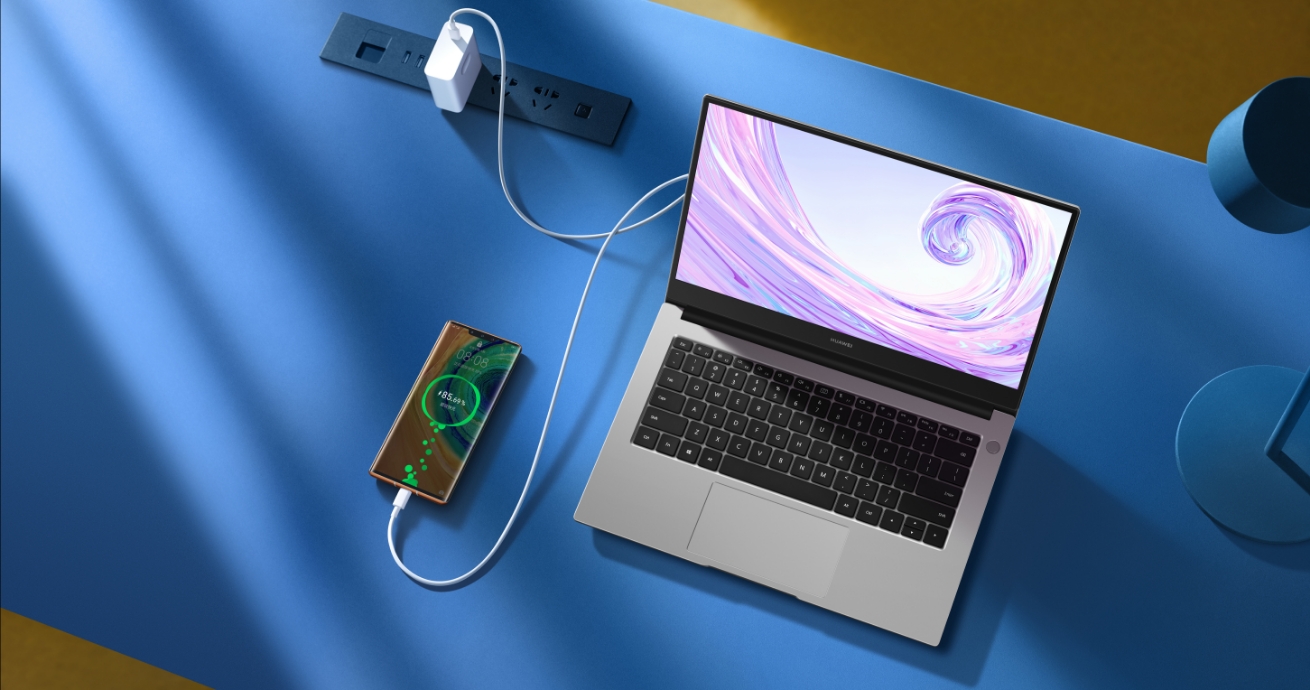 HUAWEI MateBook D 14, MatePad and MatePad Pro10 all have a reverse charging function to charge your phone. What's more, HUAWEI MatePad Pro offers wireless reverse charging11 so you don't even need a cable. Simply place your phone on the back of the tablet and see it magically power up right before your eyes.

As we've shown, increasing productivity is sometimes as easy as finding the right tools to do the job. We hope some of the information we've shared will help you on your path to greater achievement, success and happiness in 2021.
1. The installed version is EMUI 10.0.1 and supports future updates. This feature is available only when HUAWEI MatePad or MatePad Pro is connected to the Internet and apps that support this function are updated to the latest version.
2. This feature is compatible with some apps. The specific compatible app list will be updated in the future. Actual usage may vary depending on specific apps.
3. Huawei Share supports Multi-screen Collaboration between a Huawei smartphone and a HUAWEI MateBook. This feature requires specific operating systems, device conditions and other criteria. For more information please review: https://consumer.huawei.com/en/support/huaweisharewelcome/
4. Non-touchscreen version is also available.
5. Only available on HUAWEI MateBook 13 and HUAWEI MateBook X Pro with a touchscreen, PC Manager version 9.1 or later, and all necessary drivers installed.
6. HUAWEI M-Pencil Package needs to be purchased separately
7. This feature is compatible with some apps. Actual usage may vary depending on writing methods and specific apps.
8. Nebo® is a MyScript® app. Nebo® and MyScript® are registered trademarks by MyScript in China, the United States,France, and other countries and regions.
9. The charging data comes from the HUAWEI lab test results. With temperature at 25 °C and relative humidity at 45% - 80%, HUAWEI 65 W charger with original charging cable can charge battery of HUAWEI MateBook D 14 in sleep mode from 1% to 46% in 30 minutes. Actual data may vary depending on individual product differences, usage habits, and environment factors.
10. Reverse charging - This feature is only supported on select phones with USB-C charging port.
11. The Reverse Wireless Charging feature supports only the devices that have passed the HUAWEI lab tests. Reverse Wireless Charging is disabled by default and needs to be enabled in the battery option of the settings menu before using. Only devices that have passed HUAWEI lab tests support reverse wireless charging.