HUAWEI MateBook D 14 Review: A New Way to Achieve More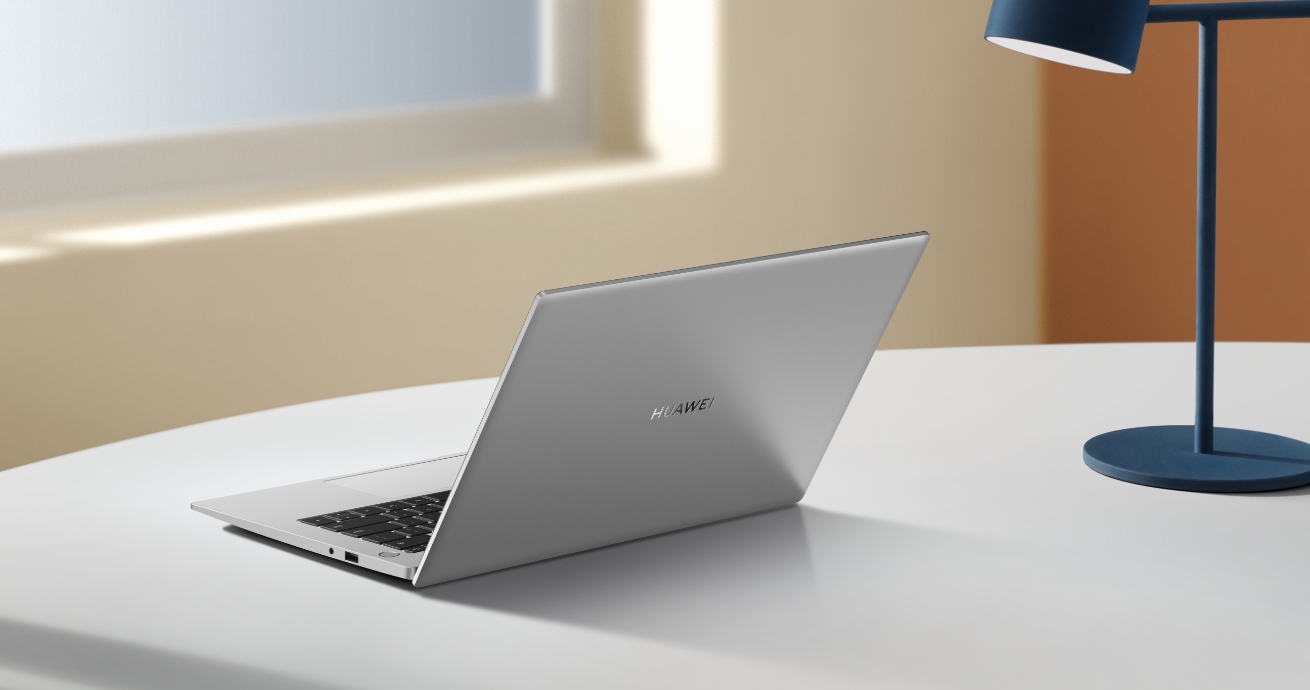 The world of laptops is changing. The kinds of advanced features once found only on the most high-end devices, are now becoming more and more available to the normal user. HUAWEI MateBook D 14 AMD 2020 can truly be said to be at the forefront of this change.

From a quick run-through of its features, including the super-narrow bezel FullView Display, Huawei Share phone-to-laptop screen sharing feature, and fast charge technology, all at a very reasonable price, it looks promising. Let's take a closer look at each feature and see what HUAWEI MateBook D 14 AMD 2020 can do.
1.
Create "ONE" super device with Huawei Share
The Huawei Share1 multi-screen collaboration feature enables smartphones and laptops to share screens, transfer documents via a simple drag-and-drop function, and a whole lot more. Supporting the transfer of text files, audio and video files, and other documents, it marks a huge step forward in efficiency and productivity.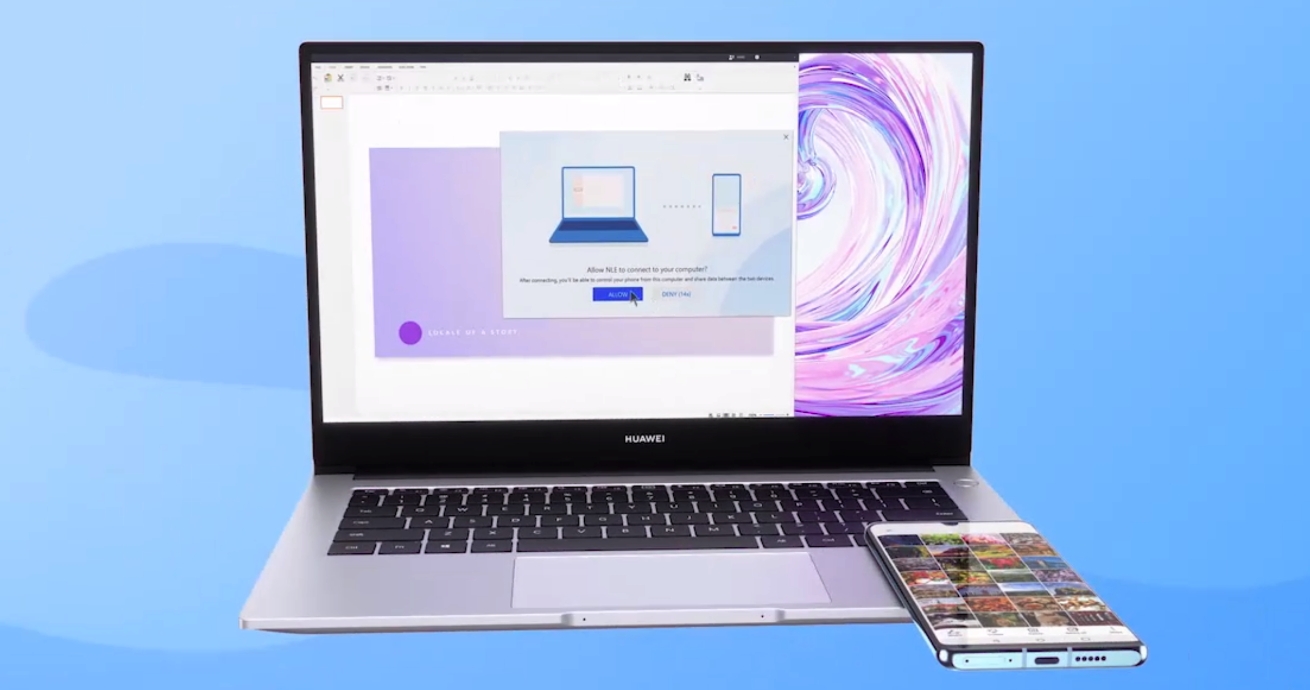 Simple operation. The first time you use Huawei Share there is a quick, easy connection process. Just turn on your phone's Wi-Fi, Bluetooth and NFC functions, and Bluetooth and Wi-Fi on HUAWEI MateBook D 14. Then, touch your phone to the "Huawei Share" icon in the bottom right-hand corner of MateBook and you're good to go!

Once connected, you'll instantly see a UI interface pop up on the right-hand side of the HUAWEI MateBook D 14 screen, an exact representation of your phone display. You can now control your phone directly through MateBook.

Mutual file transfer. Huawei Share lets you quickly transfer documents between your phone and HUAWEI MateBook D 14. Edit documents on your phone during your commute, and when you reach the office just drag and drop them onto MateBook with a simple swipe.

All those great shots you've got on your phone, you can edit them, colourise them and back them all up on HUAWEI MateBook D 14. Conversely, transfer photos and videos from MateBook to your phone and easily send them to friends and family.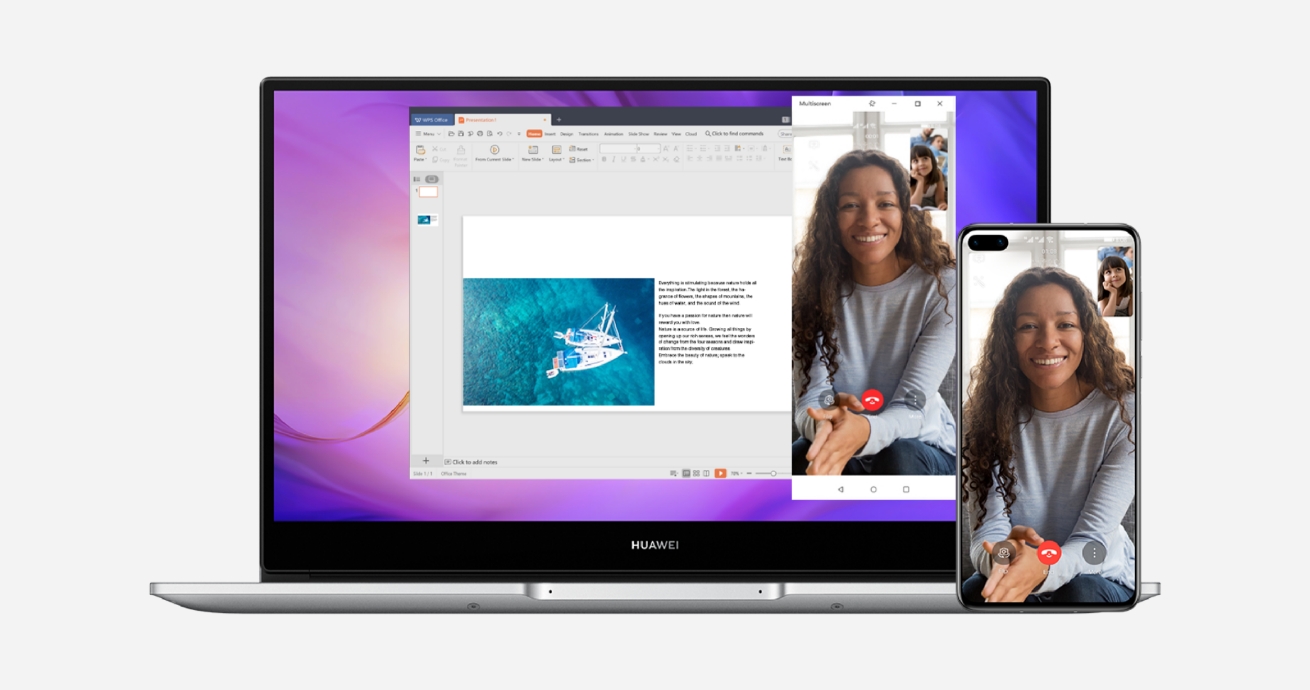 Operate mobile apps on your laptop. This feature allows you to open a whole host of Android apps on HUAWEI MateBook D 14. Swipe through social media apps, watch movies, listen to music and even play mobile games.

Hardware sharing. Bring the power of a laptop to your phone. Use the HUAWEI MateBook D 14 keyboard to more easily and efficiently use your phone apps, such as chatting to multiple friends and family. Plus, make and receive awesome video calls.
2.
Hassle-free one-touch power on and log in button
Most phones nowadays have a fingerprint power to unlock the display, providing a fast, secure way to get access. At Huawei, we brought the awesome convenience of this feature to the world of laptops, on our HUAWEI MateBook D 14.

Once is all it takes. Just press the power button once and you'll instantly power on and log in to MateBook simultaneously, saving you time and the hassle of having to remember another password.
3. Triple-sided narrow-bezel FullView Display2
In terms of design, HUAWEI MateBook D 14 proudly maintains our company's full-screen design philosophy, fitting a truly expansive view onto a compact, lightweight body.

Immerse yourself in wonder. The super-narrow near bezel-less FullView Display allows for a far more immersive visual experience. And since the body is kept small and compact, HUAWEI MateBook D 14 is an ideal portable device for business, going to class, and travel.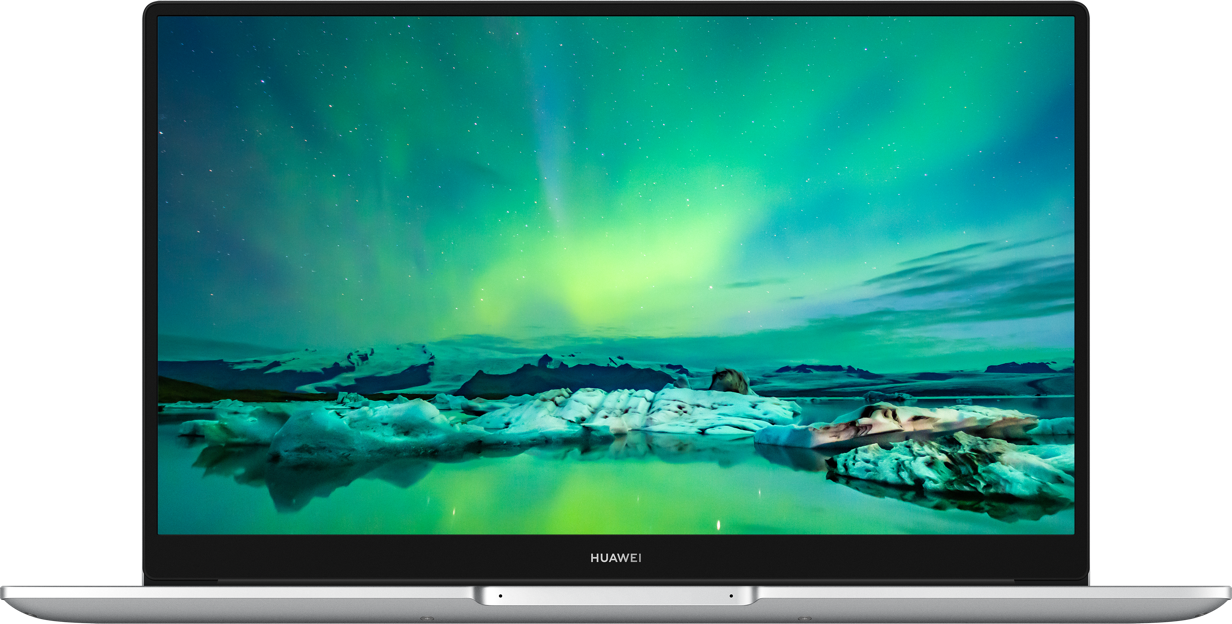 4.
More charging, less charger
Get powered up fast. There's nothing worse than waiting for your laptop to charge. That's why HUAWEI MateBook D 14 comes with a 65 W fast charge power adapter, allowing you to charge to 46% power with just a half-hour charge3, and small enough to fit in your pocket with ease.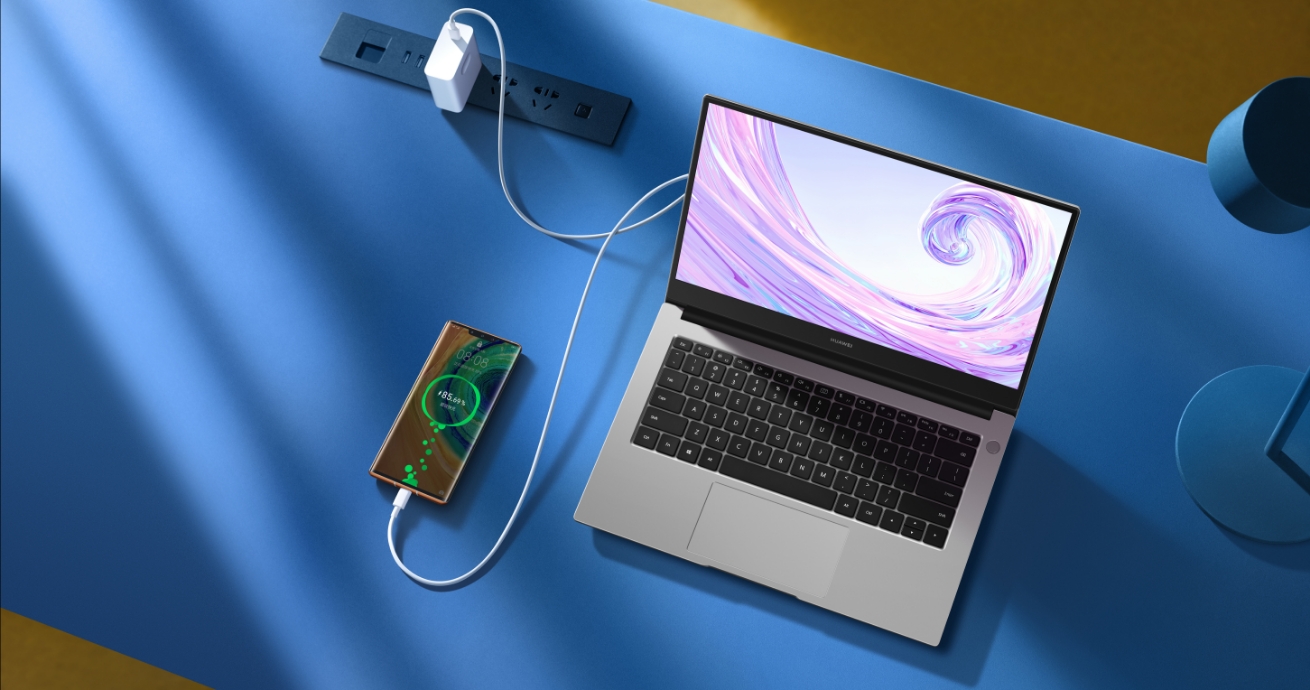 Multi-device charging. When you're on the go, you want to travel light. With the HUAWEI USB-C fast charger, you can use it to charge MateBook but also all your USB-C compatible Huawei phones and tablets. You'll never have to carry around a whole bunch of chargers again.

Powerful performance, stunning design and awesome value, all these features and more undoubtedly make HUAWEI MateBook D 14 2020 AMD a great choice for your next laptop.
Learn more about HUAWEI laptops.
Which Laptop Do You Like?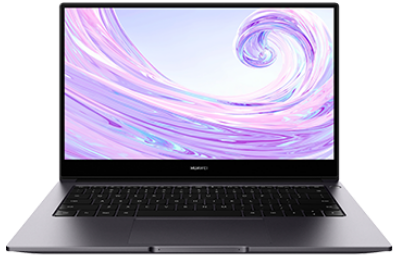 HUAWEI
MateBook
D 14 AMD
Windows 10 Home
Operating System
14-inch
FullView Display
AMD Ryzen ™ 5
3500U/


AMD Ryzen ™ 7

3700U

Processor
Radeon™ Vega 8 /
Radeon™ RX
Vega 10
Graphics
8 GB DDR4
Memory
56 Wh(Rated
Capacity)
Battery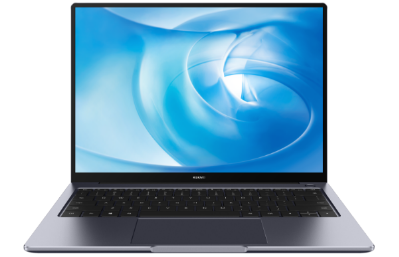 HUAWEI
MateBook
14 2020 AMD
Windows 10 Home
Operating System
14-inch
2K FullView Display
AMD Ryzen™ 5
4600H
Processor
16 GB DDR4
Memory
512 GB PCIe NVMe
SSD
Storage
56 Wh (Rated
Capacity)
Battery
1. Huawei Share supports Multi-screen Collaboration between a Huawei smartphone and a HUAWEI MateBook. This feature requires specific operating systems, device conditions and other criteria. For more information please review: https://consumer.huawei.com/en/support/huaweisharewelcome/
2. FullView Display is a patented and commonly used term for HUAWEI products, referring to devices with a high body-to-screen ratio and reduced bezels. Data comes from Huawei labs.
3. The charging data comes from the HUAWEI lab test results. With temperature at 25 °C and relative humidity at 45% - 80%, HUAWEI 65 W charger with original charging cable can charge battery of HUAWEI MateBook D 14 in sleep mode from 1% to 46% in 30 minutes. Actual data may vary depending on individual product differences, usage habits, and environment factors.