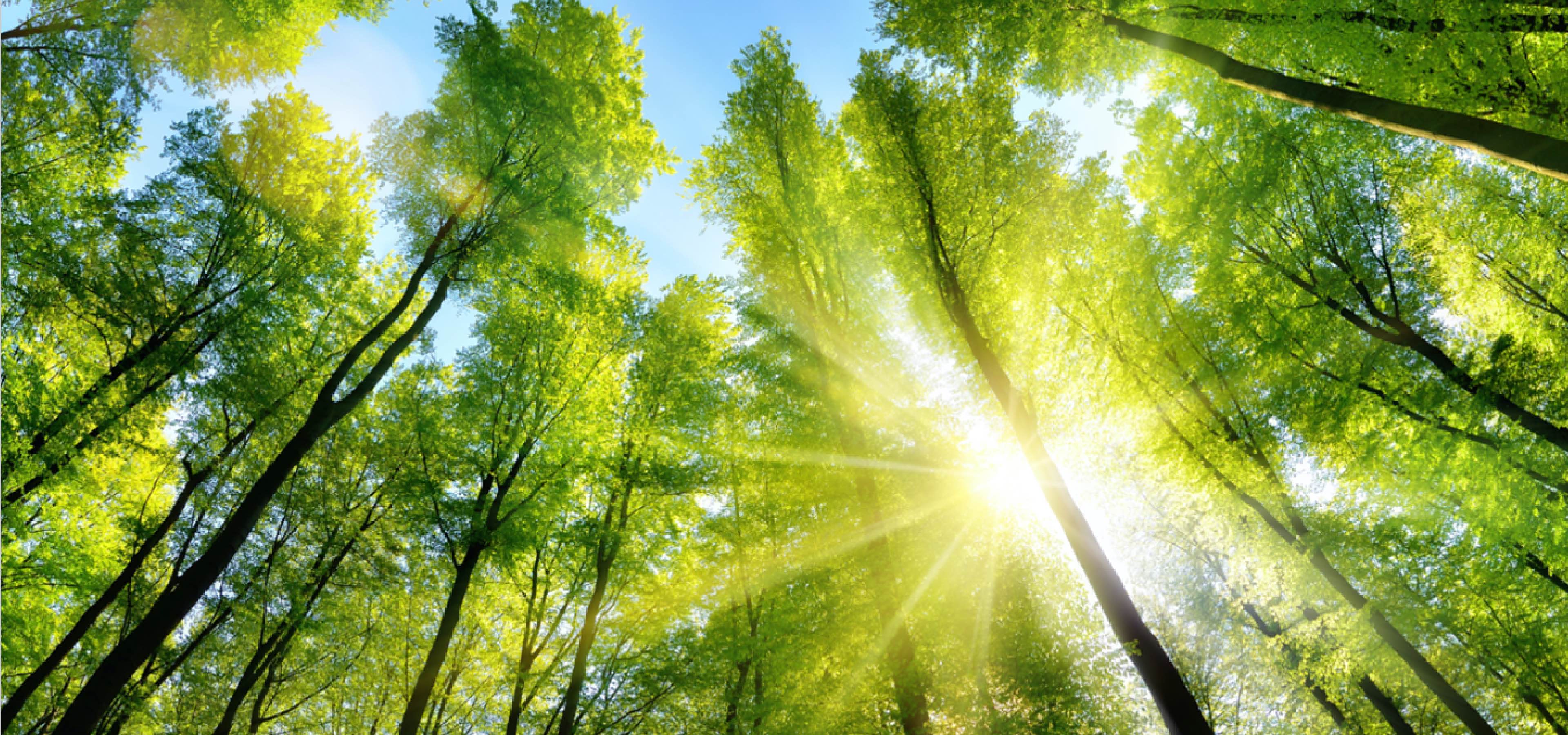 Technology that benefits our planet
Huawei adheres to the principle of sustainable development, which is essential for protecting our world and creating a better future. Huawei prioritizes the protection of our world and its natural resources above all else.
Ecologically-friendly design: Using fewer natural resources
We are doing our utmost to uphold our pledge to the environment, and the most important of those efforts is our work to design more environmentally-friendly products.
50%
Energy consumption tests for typical apps show that the energy efficiency of Huawei phones increased by around 50% between 2015 and 2019.
68%
We standardized the packaging design for the Mate flagship series to use every inch of available space, increasing the packaging utilization ratio by 68%.
17%
We reduced the plastics used in our P-series flagship smartphone models by 17%. Every 10 million units use 17,500 kg less plastic.
100%
We replaced petroleum-based ink with 100% decomposable soybean-based printing ink in all product packaging.
55 g
We reduced the packaging weight of our Mate series flagship smartphones by 55 g, and the paper usage was reduced by about 550 tons per 10 million units, equivalent to 9,350 trees.
100%
100% of our suppliers meet the requirements of the QC 080000 system.
A clearer footprint is a lighter footprint
By having a full understanding of the carbon footprints of our products, we can plan targeted emission reduction measures for each phase of the product lifecycle. This is why we track and report the carbon footprints of all of our phones and tablets.
Overall carbon footprint report on major products
HUAWEI Mate 40 Pro 5G carbon footprint
Total greenhouse gas emissions: 84.6 kg CO2e
Lifecycle stage
Raw materials and parts manufacturing :
86.18%
Product shipment and retail:
7.16%
End-of-life disposal:
0.11%
HUAWEI P40 Pro carbon footprint
Total greenhouse gas emissions: 82.5 kg CO2e
Lifecycle stage
Raw materials and parts manufacturing:
85.73%
Product shipment and retail:
7.35%
End-of-life disposal:
0.11%
Choosing to use renewable materials Reducing resource consumption
Huawei's products use 10 types of renewable materials. We are working closely with our suppliers to explore even more potential applications of high-quality renewable materials within our products.
Smaller packaging, greater environmental protection
Huawei wants its customers' appreciation for our products to begin when they first touch the packaging. Therefore, our products' environmental responsibility is evident in our ecologically friendly packaging design. Product packaging is usually disposable. Because of this, with the one stipulation that packaging must first provide an adequate level of protection for the product, we strive to reduce the materials used when designing our packaging and to use reusable or ecologically friendly materials in its production.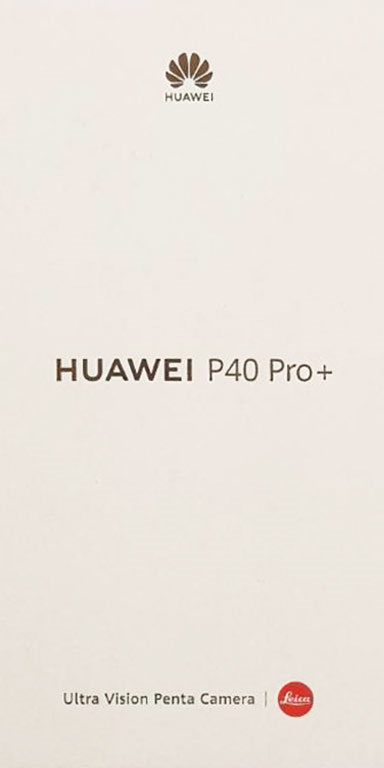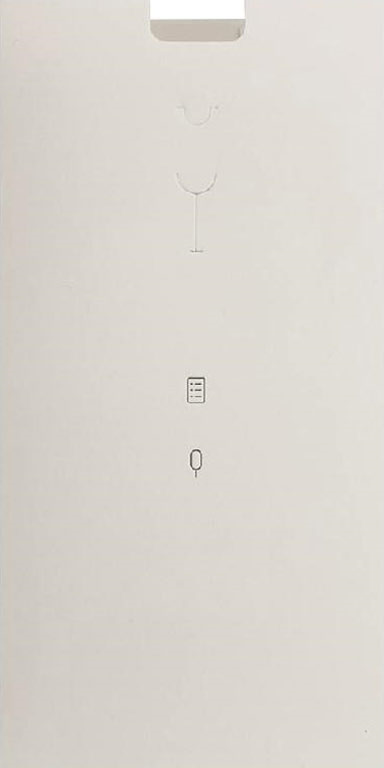 product information booklet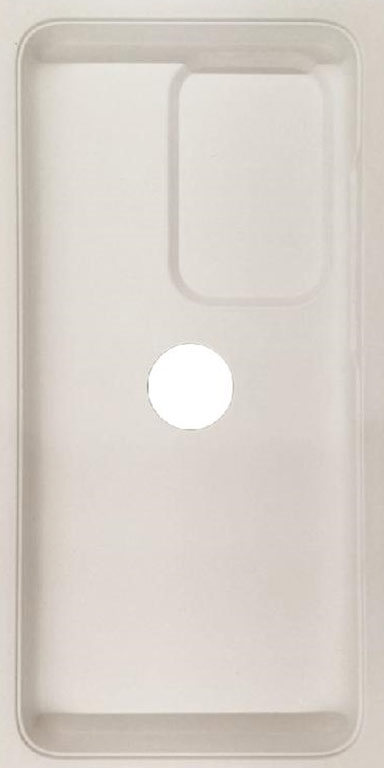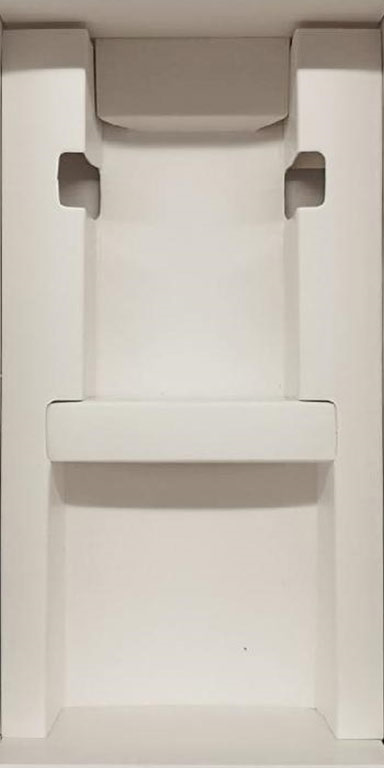 bottom half of the box & accessory container
68%
Designing packaging that uses every inch of available space, can effectively reduce packaging weight and the quantity of materials used. The packaging space utilization ratio of the HUAWEI Mate 30 smartphone is 68% higher compared with the Mate 7.
87%
In order to reduce
non-essential
packaging materials, in 2020, we created a special project that helped us reduce the number of pages in paper copies of our user manuals by 87% on average, saving 408 tons of paper per year, which is equivalent to 6,936 trees.
55 g
Since 2018, we have made significant progress in our efforts to lighten product packaging. For instance, the total packaging weight of the HUAWEI Mate 30 smartphone is 55 g lighter than the Mate 7. As a result, we save 550 tons of paper (equivalent to 9,350 trees) for every 10 million units produced.
17%
In our P-series flagship smartphones, we changed plastic packaging to fiber wherever possible, reducing the proportion of plastic in our packaging by 17% from the P30 to the P40 and allowing us to use 17,500 kg less plastic per 10 million P40 phones.
Energy-efficient manufacturing
We motivate our suppliers to adopt
energy-efficient
industrial techniques in manufacturing, and to use clean, renewable energy sources in production activities.
540,000
We continue to drive suppliers to record their carbon inventories. In 2019, the carbon inventories of 25 suppliers for Huawei's consumer business showed that they reduced greenhouse gas emissions by over 540,000 tons.
89,000
In 2019, photovoltaic power stations in Huawei campuses generated 13.57 million kWh of solar power. Since 2012, Huawei's use of solar power has reduced a total of 89,000 tons of carbon emission.
80,144
In 2019, 35 suppliers participated in energy conservation and emission reduction projects, achieving a cumulative carbon emission reduction of 80,144 tons.
Clean energy use in Huawei campuses Advancing energy conservation and emission reduction
In Huawei campuses, we promote the use of renewable energy by building photovoltaic power stations, and integrate digital information technologies to increase the efficiency of converting solar power to electricity.
Longer product lifespans reduce resource consumption.
One of the most effective ways to protect resources is to manufacture high-quality and durable products.
700+
We perform over 700 tests on devices and individual components to ensure normal function even under extreme circumstances.
3,000+
We have over 3,000 service centers worldwide offering convenient on-site phone repair services.
We reduced phone repair times by 20% compared to 2011, saving 140,000 hours for every million customers.
A long-lasting and smooth-running system increases the phone's lifespan.
We offer consistent updates and security patches for EMUI OS to increase the lifespans of Huawei phones and provide customers with more value from their purchases. This also reduces resource waste by allowing users to use Huawei products longer.
Convenient maintenance reduces waste.
Access to reliable and affordable maintenance services increases the lifespan of each product and reduces overall resource usage. We have established a more convenient maintenance network, more reliable maintenance methods, and more affordable maintenance plans.
Recycling and reuse
Huawei is committed to recycling, and we consider your electronic waste to be our treasure. We recycle, scrap, and dismantle parts before extracting their resources in order to maximize recycling and reuse of e-waste. All you need to do is to leave your old device to us.
500,000
Nearly 500,000 used Huawei devices have found new owners since 2015 through our trade-in service.
6,000+
We monitor the amount of waste we generate and properly dispose of it. Since 2017, we have collected and processed over 6,000 tons of waste through the Huawei recycling system.
143,000
We introduced the use of refurbished screens and main boards in the maintenance process, and accumulated over 143,000 reusable parts, effectively reducing waste.
HUAWEI Trade-In
Reusing old devices extracts additional value from them and reduces their impact on the environment. Old devices that still work are given necessary repairs and then sold by our partners through official channels in second-hand markets. Old devices that no longer function are given to accredited
eco-friendly
businesses to be recycled and disassembled, avoiding environmental pollution caused by e-waste.
On the Vmall store or the Huawei Store APP's trade-in channel
Four simple steps for recycling
1
Get an estimate for your old phone and place an order online
2
Express pickup at your address
3
Complete professional quality inspection and private data cleaning
4
Receive payment quickly, knowing that your device has been completely recycled
Huawei E-waste Recycling Program
All devices, including phones, tablets, laptops, wireless routers, set-top boxes (STBs), and STB components, are covered by Huawei E-waste Recycling Program and can be processed using compliant and environmentally-sensitive methods.
Reuse of resources
During the scrapping process, we reuse most of the raw materials to reduce the use of new resources.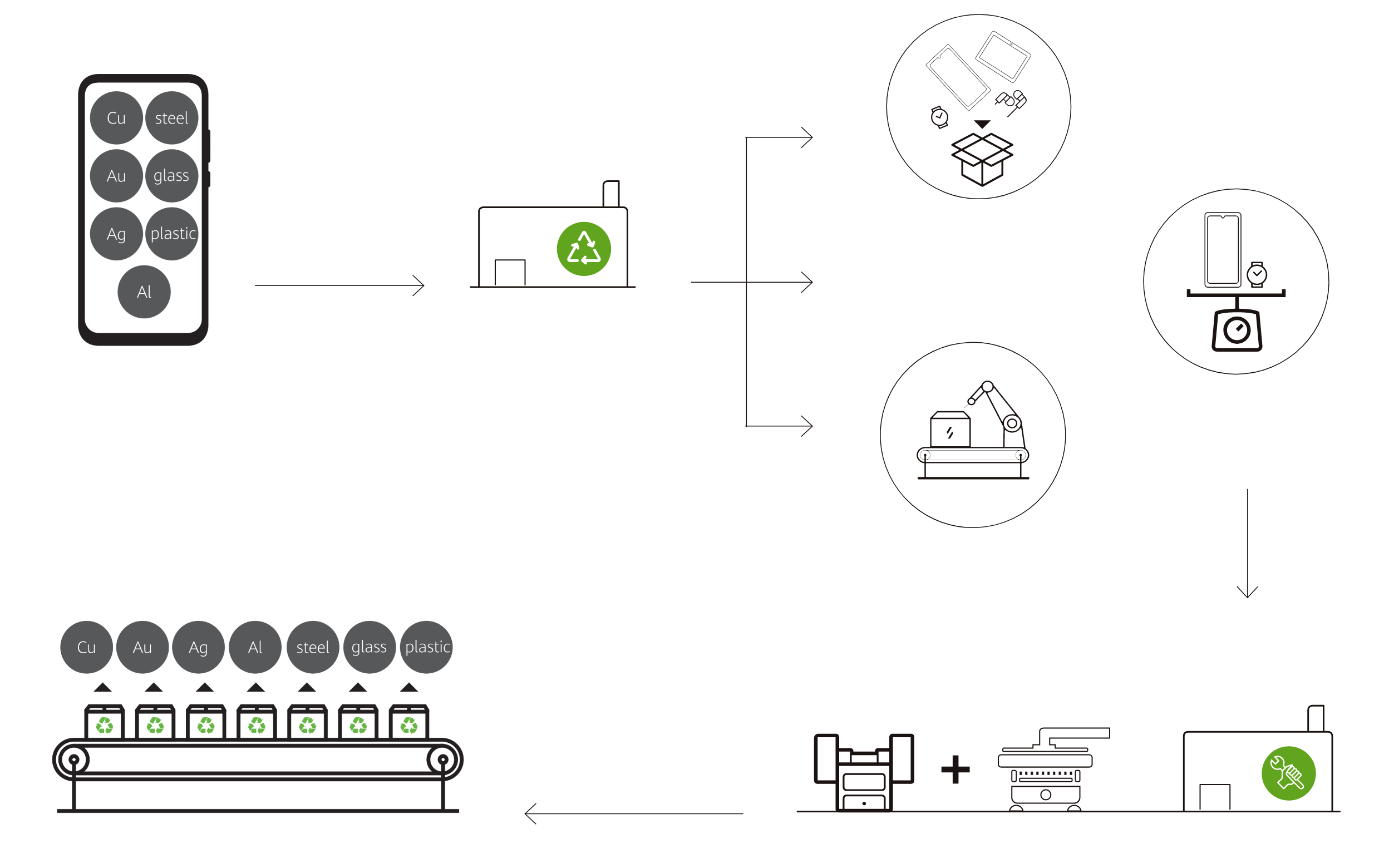 Old unusable phones
Recycling center
Disassembly factory
Physical process
Chemical process
Reusing resources
Learn more about sustainability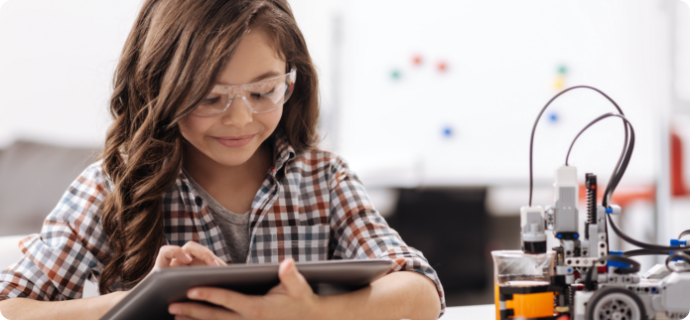 Education and Health
Huawei products and services are designed to help people improve their digital skills and manage their personal health.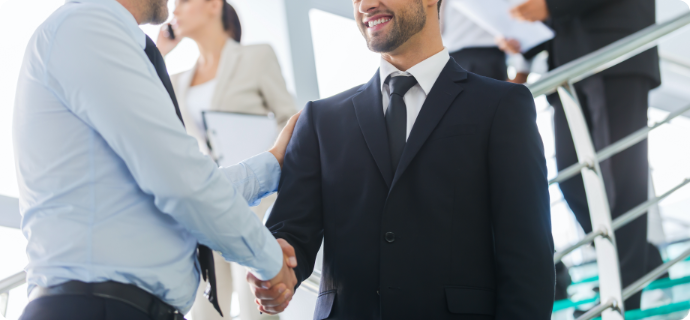 Corporate Responsibility
Huawei repays consumer, supplier, and community trust with responsibility.
Recycled materials: Materials recycled after consumption
Recycled aluminum
Recycled aluminum comes from pre-treating and re-forging waste aluminum products, which consumes just 3–5% of the energy used in primary electrolytic aluminum production.

Recycled tin
Tin obtained through smelting of tin waste materials is referred to as recycled tin. The world's tin reserves decrease with each passing year, while market demand has grown rapidly. Using recycled tin saves on natural mineral sources and reduces power usage, which helps reduce environmental pollution.

Recycled gold
Chemically speaking, gold is an extremely stable element. Every bit of gold that has ever been mined will always exist as gold. The amount of gold recoverable from waste electronic products is approximately 60–100 times greater than that minable from ore. Reprocessing and reusing gold from e-waste is an important topic in the discussion of renewable resources.

Recycled cobalt
The use of reprocessed and recycled cobalt is an important and effective method for attaining this material.

Recycled paper
Paper primarily from wastepaper products.



Since 2013, we have used bio-based plastics widely in our phone production, massively reducing the negative environmental impact caused by the production of petroleum-based plastics. Over 30% of the bio-based plastics we choose to use come from castor oil, reducing carbon dioxide emissions by 62.6%. The use of bio-based plastics reduced our carbon-dioxide emissions by roughly 612 tons during 2018.
Resource reuse: Giving new life to every component
During the scrapping process, we reuse most of the raw materials so that the use of new resources can be reduced. We also reuse resources during the maintenance process. For example, we will refurbish used screens and then perform stringent testing on them before allowing them to re-enter the market. This process means that we can offer our customer fully-functional, specially-refurbished screens for half the original price, which contributes to the development of a circular economy.
We also reacquire and reuse raw materials from old devices and components. Working closely with suppliers, we break apart, sort, magnetize, decode, and strip away tin and heavy metals from old devices using 23 different industrial processes. We reduce the negative impact discarded devices have on the environment by reusing metal materials such as aluminum, copper, and steel, as well as plastic materials, in the devices instead of sending them to the landfill.
Take resin powder as an example. Resin powder is a major component of electronics waste landfills, and its environmentally-friendly disposal has always been a problem for manufacturers. Therefore, working with our suppliers, we analyzed landfill data and cooperated with the Chinese Research Academy of Environmental Sciences to research better treatment methods for waste resin powder. We discovered that by modifying it to make it more environmentally-friendly and then granulating it, resin powder can be recycled into usable products. In 2019, we made significant progress with our research and began trial production of many new products made from resin powder, including trash cans and baskets.